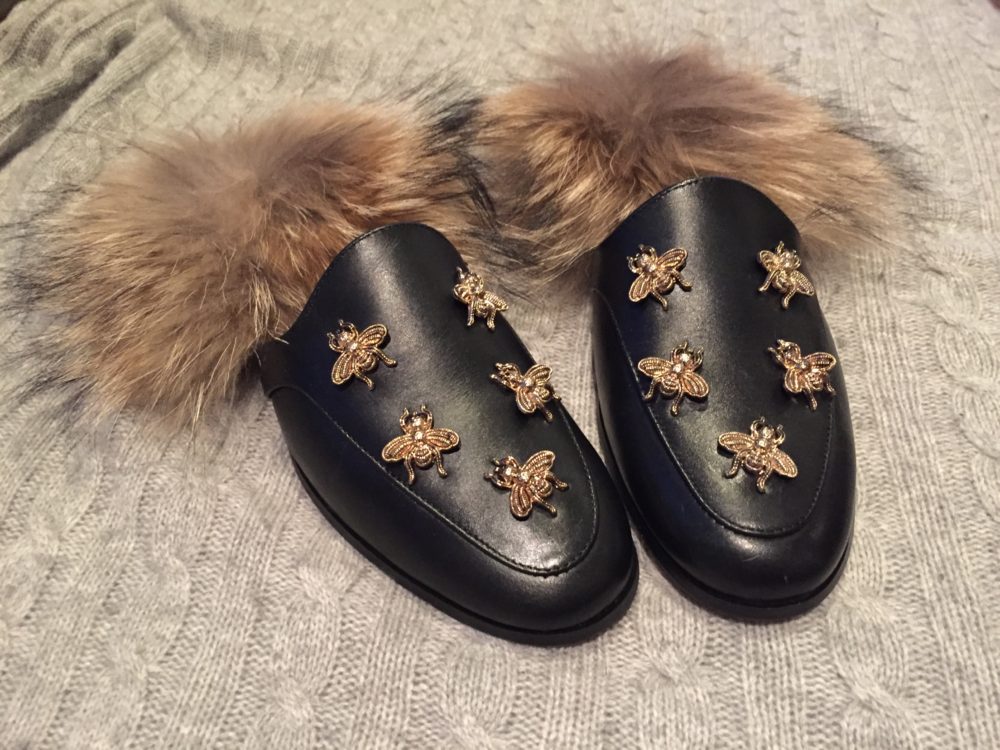 …when you can have these?
I am sure that you have seen these IT SHOES either on instagram or on the street?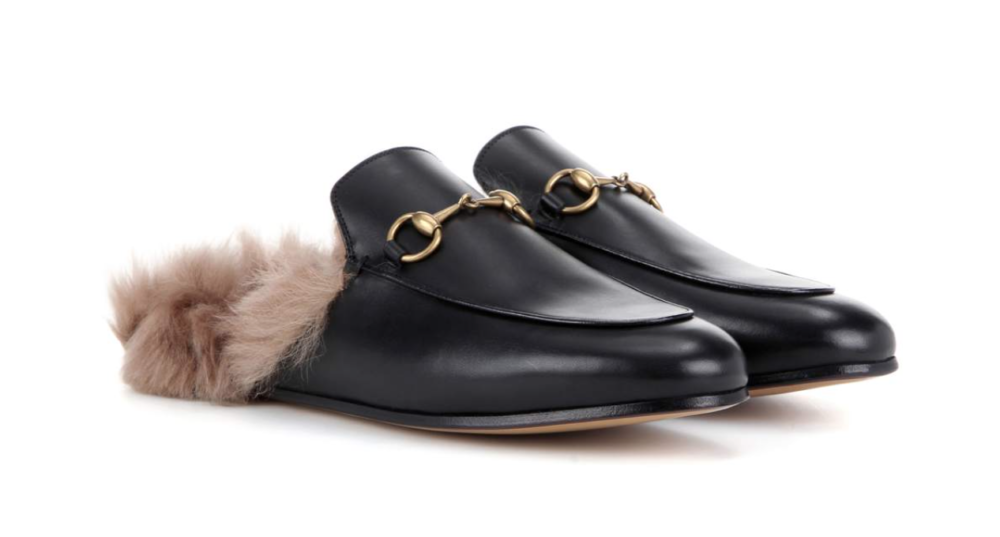 For some of us they are a no go but some of them just cannot get enough of them. Well at first I was not sure what I thought of them, I kind of liked the style but the fur? Usually I love fur on everything but this teddy fur jus did not blew me away and also the price was quite the killer which made it easy to say no to.
But then I saw these…. The leather slipper itself is from Mango, a brand that I usually not fancy. Don't ask me why, it is just not the brand of my choice. I never go to their store until I saw these beauties on instagram. Then I went online, selected my size and ordered them straight away. Everything felt right about them – especially the price! No hole in my wallet – that's a big plus.
When they arrived I fell in love instantly but there was something missing – the fur of course. So I grabbed a fur collar from an old jacket that I do not wear anyways and made a little DIY project. 15 min later the fur was cut, trimmed and glued to the slippers and this is the result…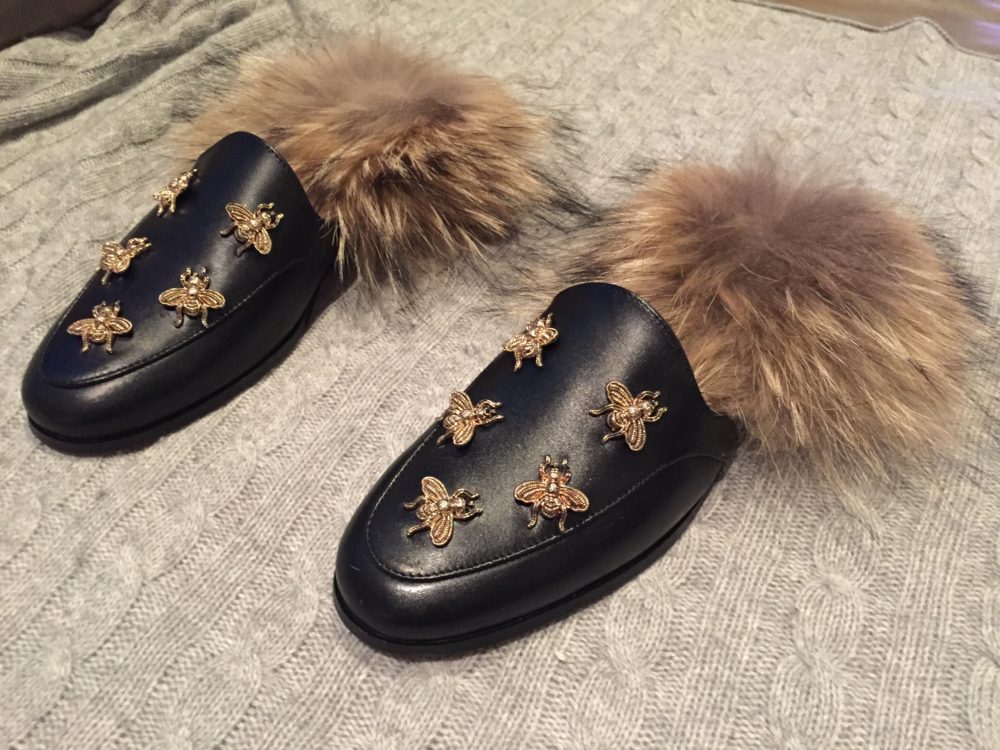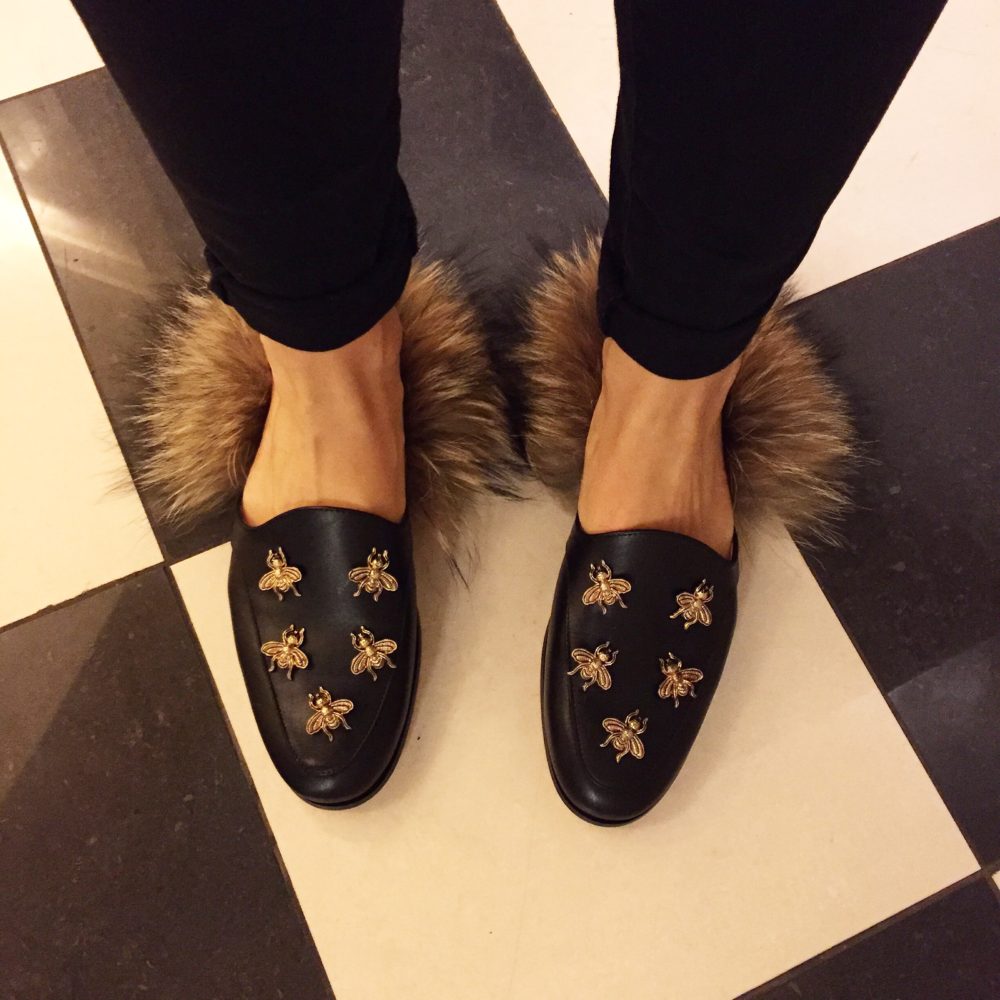 I am so happy with the result and my husband is as well, because I actually saved lots of money not buying the Gucci version. And actually they are so much more unique and special and the fur is also much more delicate and more elegant than the teddy fur from the gucci model. Let me know what you think of them?