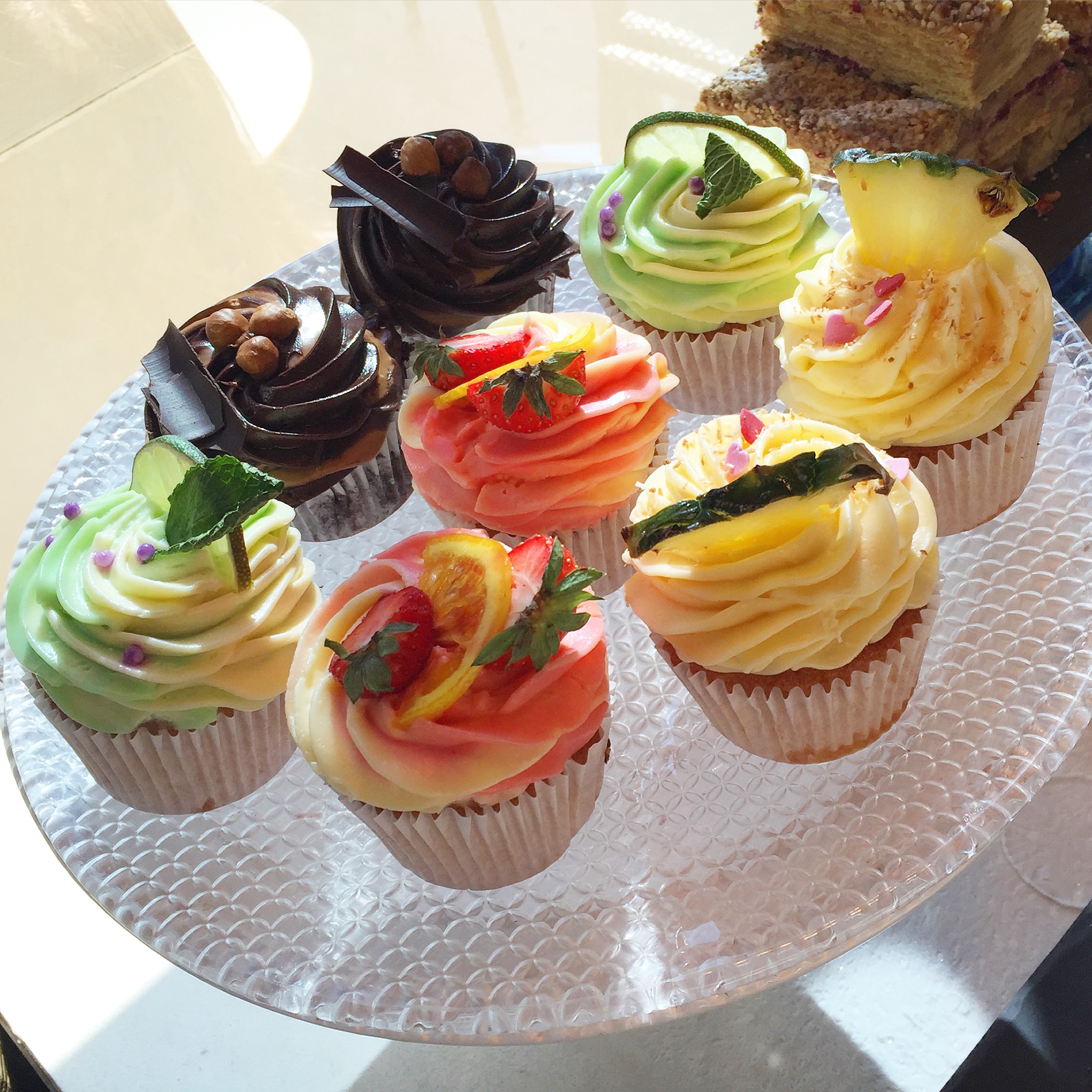 Usually I am a very healthy eater and I live by "clean and green eating  & no cheating" but sometimes even I need sweets. In my experience sweets taste a lot better when you do not have them very often. So I select them wisely and do not just eat any sweets – the cakes that I eat need to be the best cakes in London. Here is where I go when I am in the cheat mode.
Here are my four London faves when it comes to sweets.
Caffe L'eto
There is a L'eto near everyone when you live in Zone 1 or even nearer when you live in the Chelsea Borough ( there are 4 outlets ) – Well good for you because you have lovely cakes and other sweets at your doorstep. I love the Rose & Lychee Cake as well as the Papaya & Coconut Cake but I can also recommend the cheesecakes and cupcakes.
Peggy Porschen
This super cute and girlie pink Café is not only known for their super delicious cupcakes – Peggy Porschen also specialises in bespoke cakes such as wedding cakes – maybe I will get mine from here. Below the shop, all the baking is done so the whole shop smells like heaven. Last time I tried their macarons and I have to say they were really good and worth cheating for.
Maitre Choux
These artistic french pasties called éclairs by Joakim Prat are still my absolute favorite. They look totally stunning and they also taste so yummy. It's like you eat a cloud flavoured with vanilla beans or chocolate or the newest flavour orange, safron & pinenuts. Only thinking of them makes my mouth watering. Look at them – could you resist?
Harrods Foodhall
I love Harrods and you could say I am addicted to this store because there is just nothing that they do not have. Every time I visit Harrods I have to walk through the food hall and get some food depending on what I feel like eating. The Chicken Pastilla from the moroccan corner is amazing as well as most of the Indian dishes that I have tried and not to mention the asian beef rendang. But when it comes to sweets Harrods also has lots of divine things to choose from. Godiva Chocolate, Laduree Macarons or they freshly baked cakes, donuts and cupcakes.