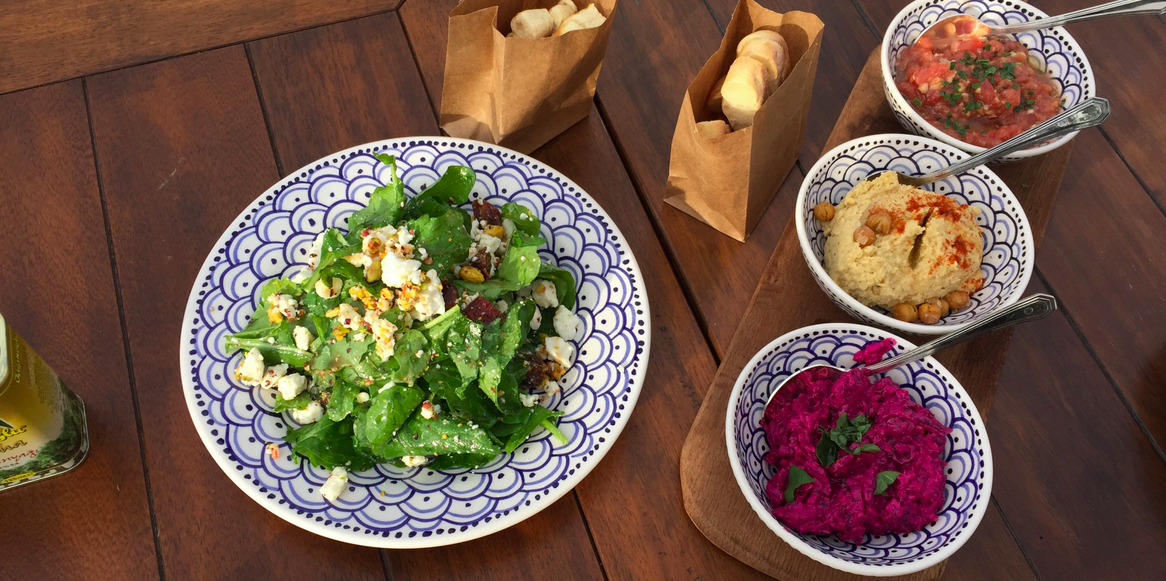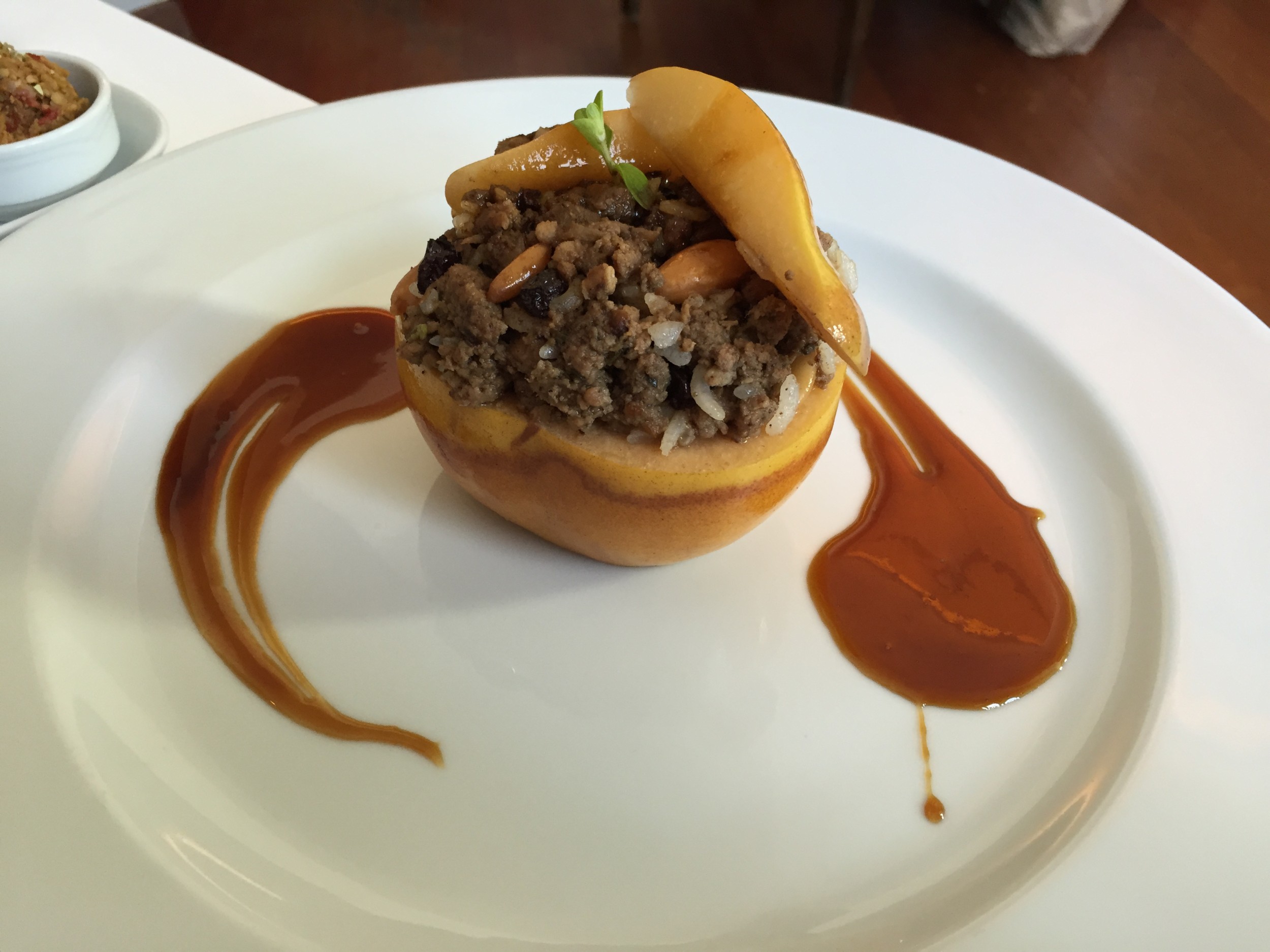 Food in Istanbul is very important and you can get really good food in this turkish metropole. Especially on the streets you can eat Simits, the sesame rings that I love. They taste amazing. I wish they would have them in London.
I will take you with me on a journey to the restaurants that I have been to. We have tried many things from street food to michelin star cuisine. That is what I call a proper Foodie Weekend.
This is AHESTE
At this cozy cafe you can have a great breakfast. I had Avocado Salsa with poached eggs. Not authentically turkish but they also had turkish classics on their menu. The scrambled eggs on sourdough bread were also devine. They have more than one cafe. We have been to the Aheste in the Galata district.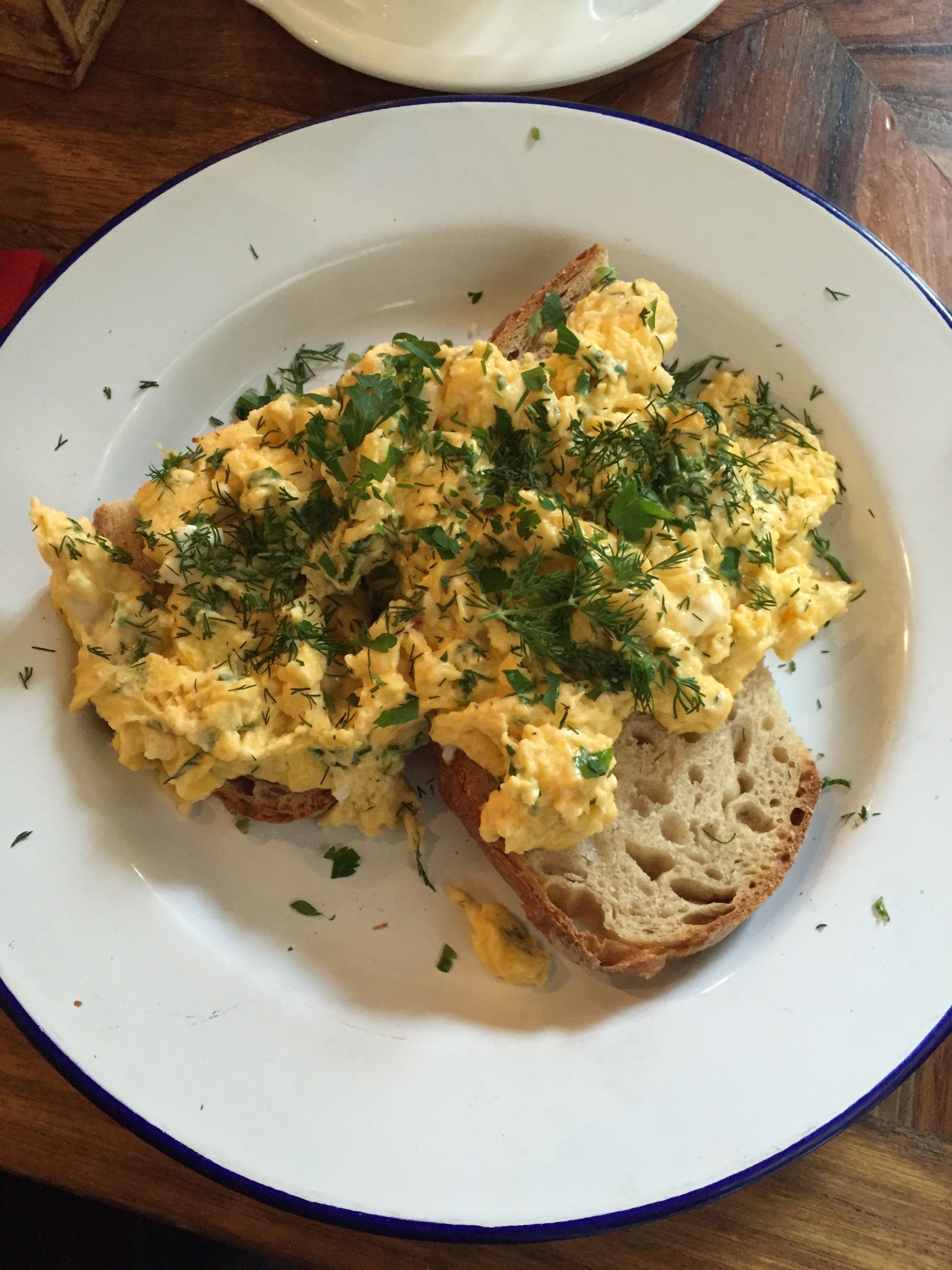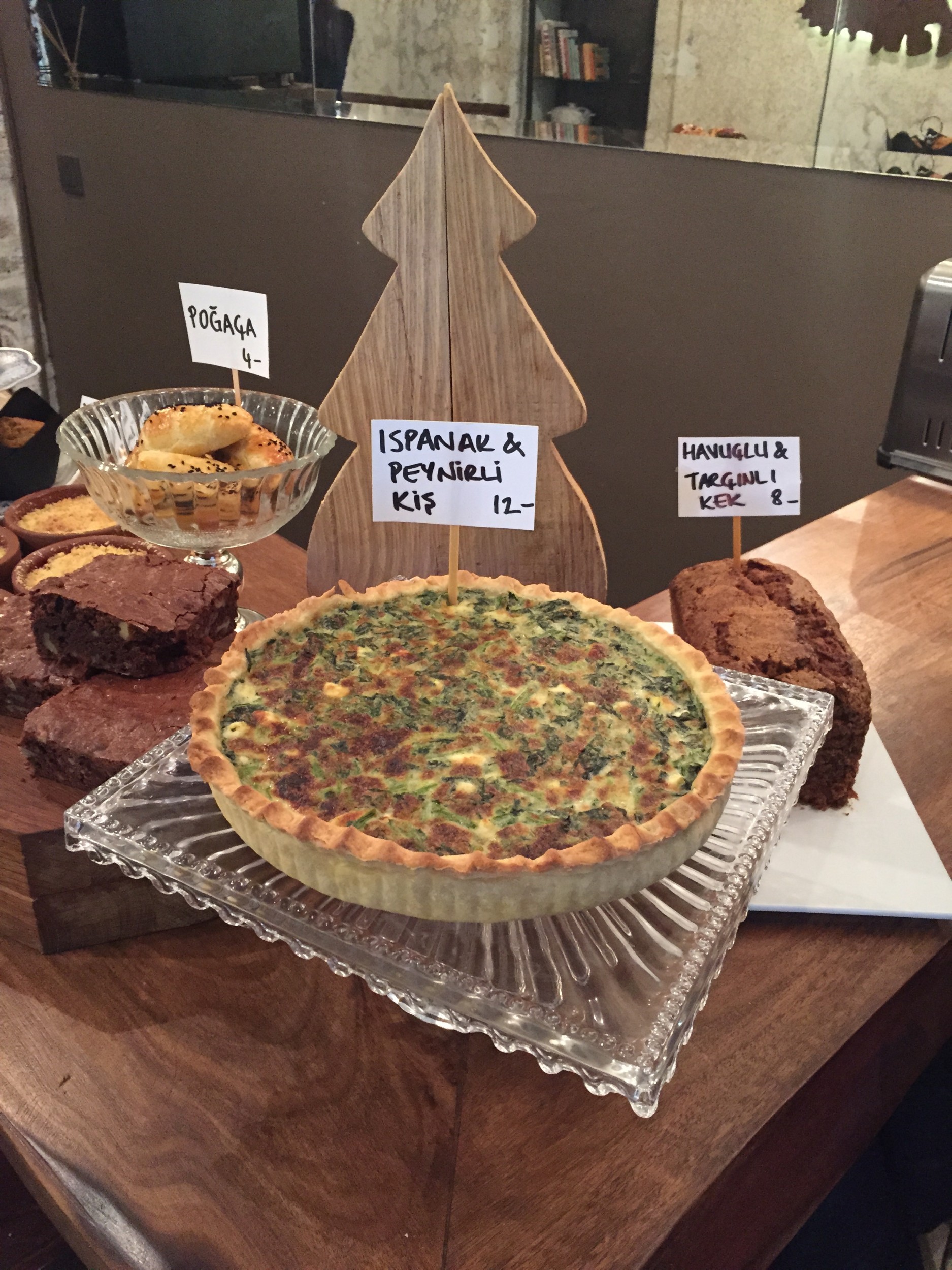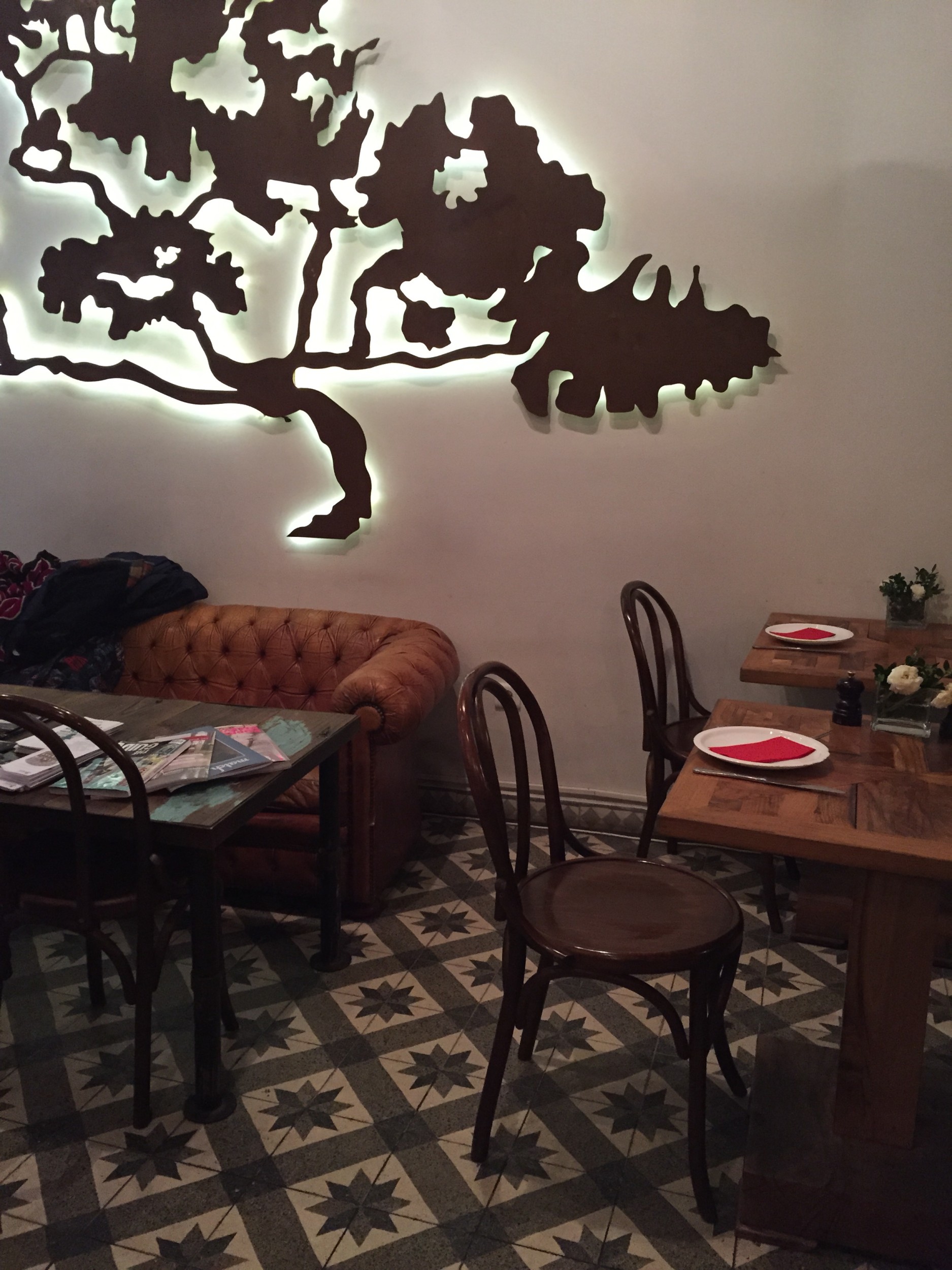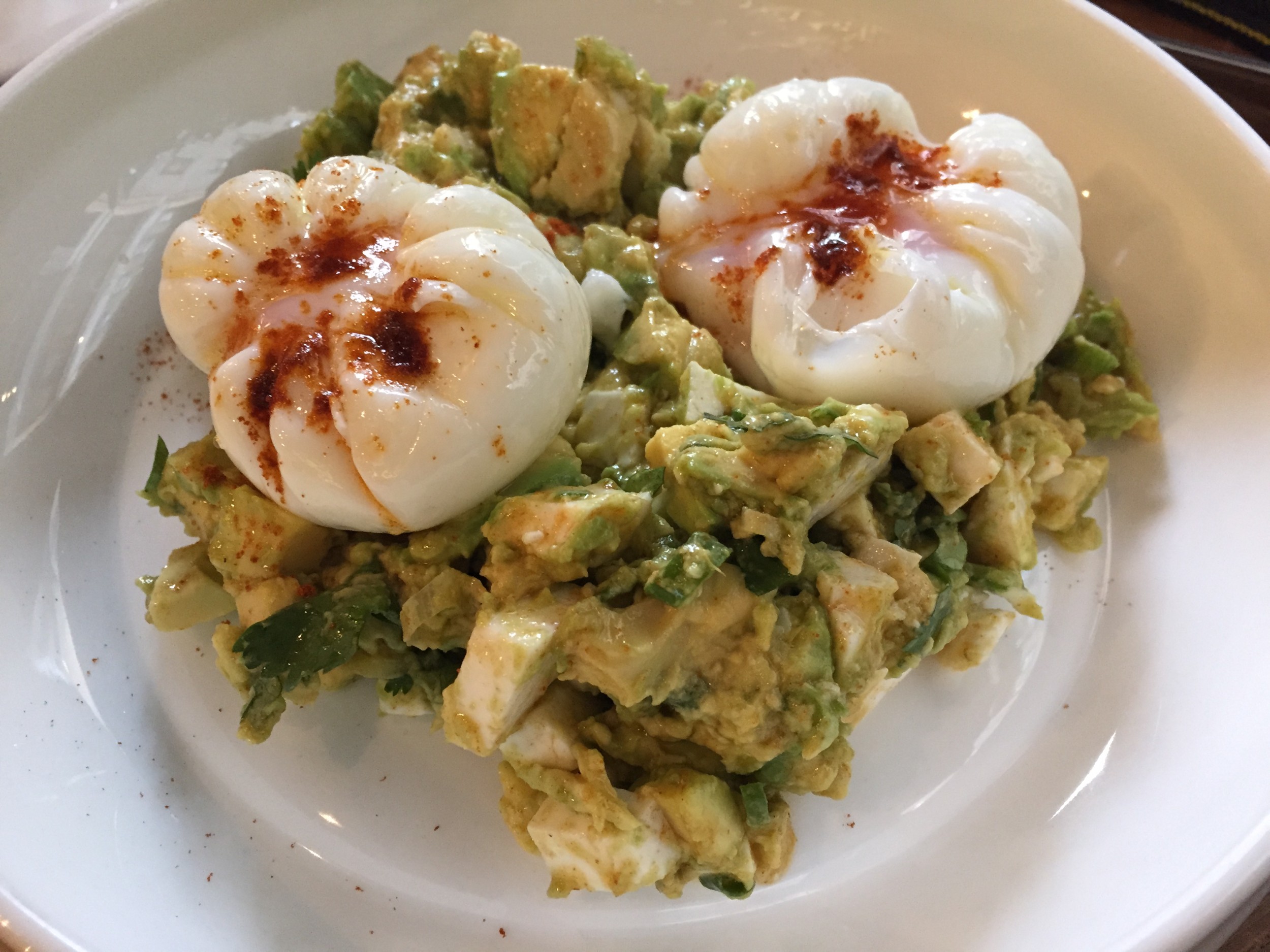 Next there is ASITANE
They serve fine ottoman cuisine and it is an Istanbul classic. You have to try the stuffed quince and the hummous. It is divine and I will guarantee you that you have never eaten something like this before. The recipes are hundreds of years old and and give an impression how the ottomans ate. The lovely waiter suggested we had to try two juices – hibiscus and tamarind – it was quite special and interesting. As a gift he gave us homemade quince jam. I was in heaven. I will come back for sure.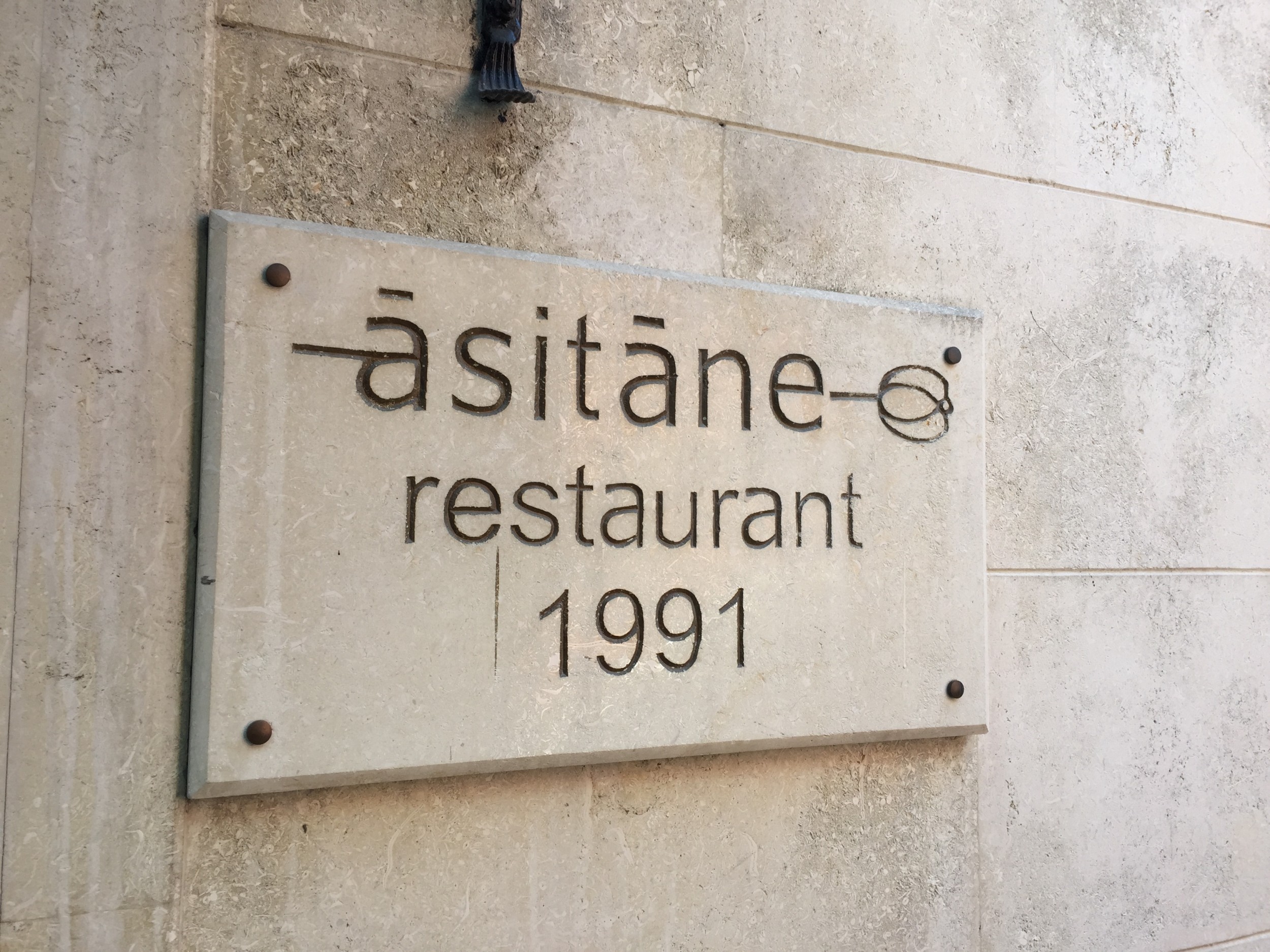 This amazing restaurant is part of the Membership Club of the recently opened Soho House in Istanbul. We stayed there so we could have lunch there with a fantastic view overlooking the skyline of Istanbul. They serve authentic turkish dishes with fresh local ingredients. The Salads and the turkish platter is very good as well as the lahmacun. This is a Must.
I'll start with the best – the lemon cheesecake. Hmmm it was so good and not too sweet because it was made out of goats cheese. Some might think that goats cheese does not belong to cheesecake. But they are wrong. Try it and you'll love it.
Their credo is: Slow Food served fast. And I love it. The restaurant is tiny but authentic and used fresh simple and local ingredients. The wood fired oven is over 80 years old and it produces the best Lahmacun, Pide and other turkish pastries in town. The recipes are classic anatolian and just taste devine. Pay them a visit.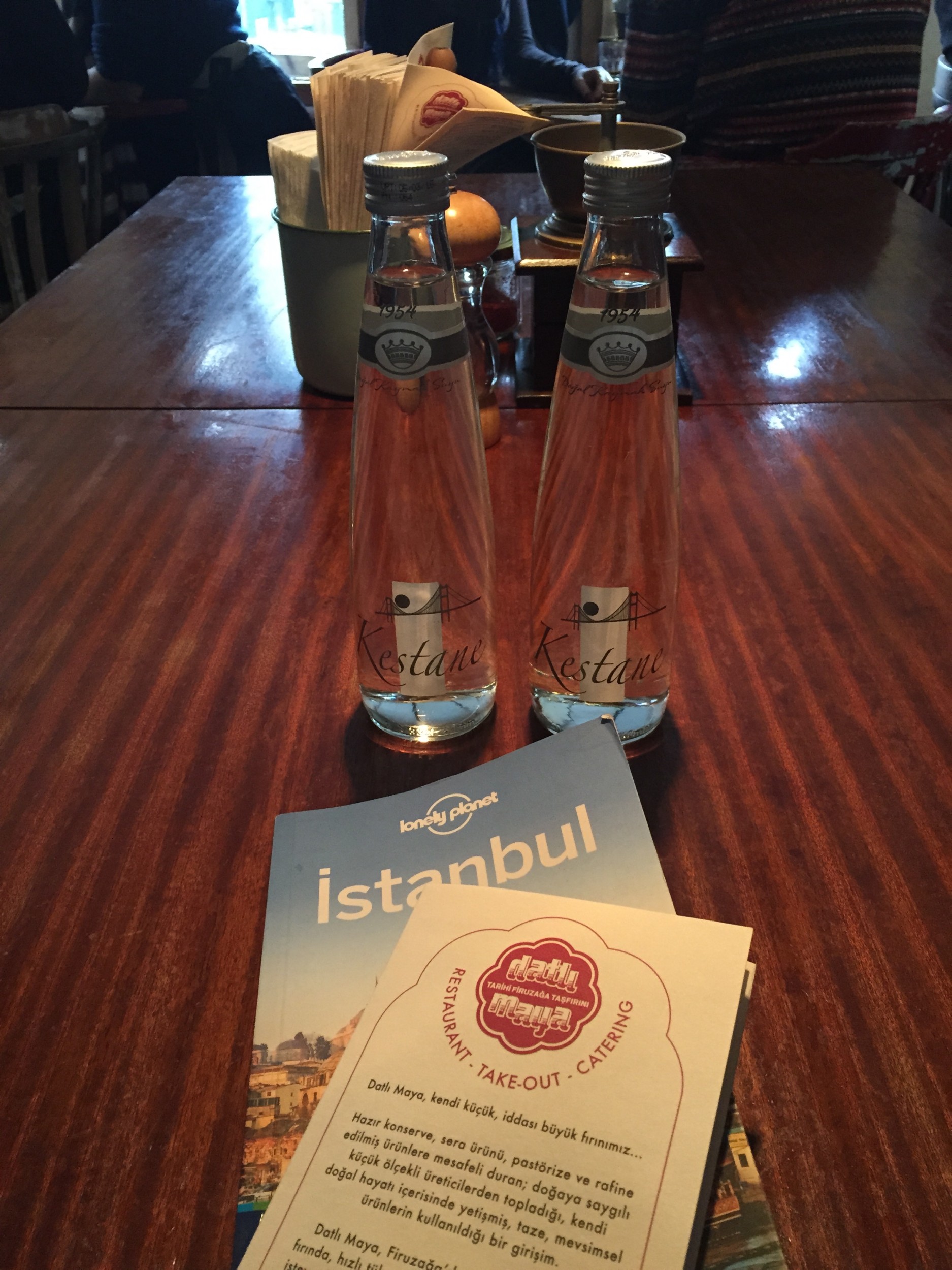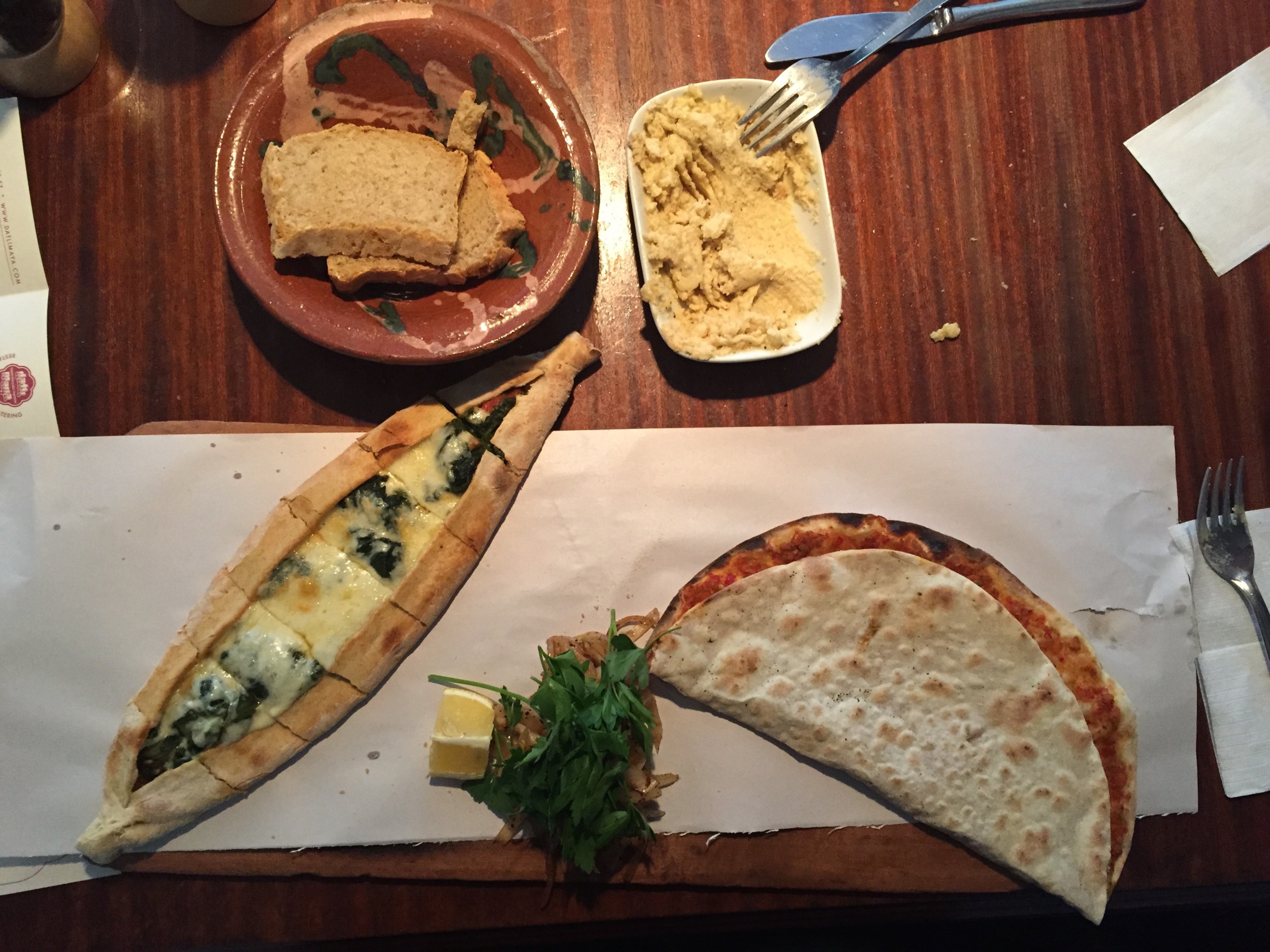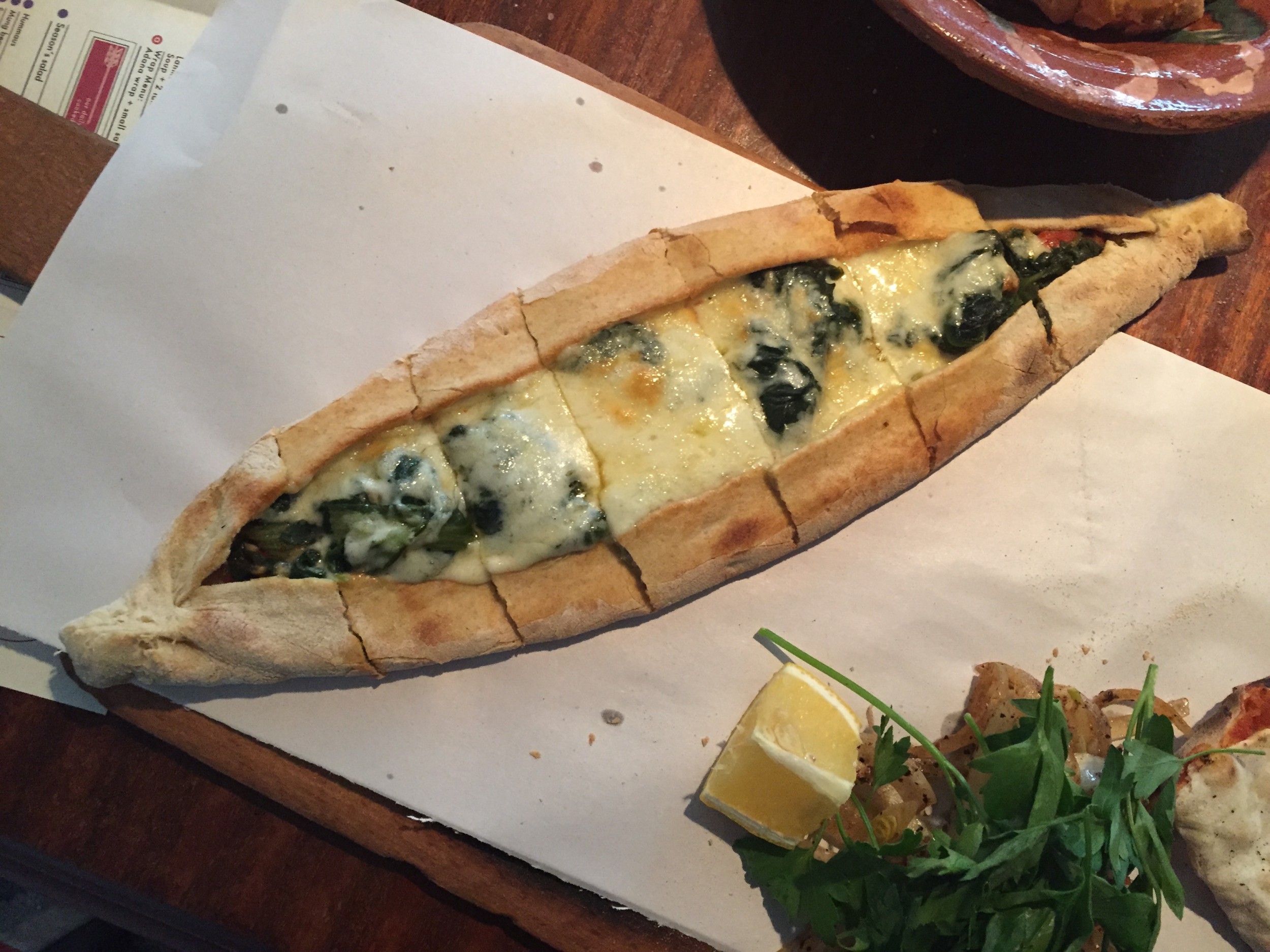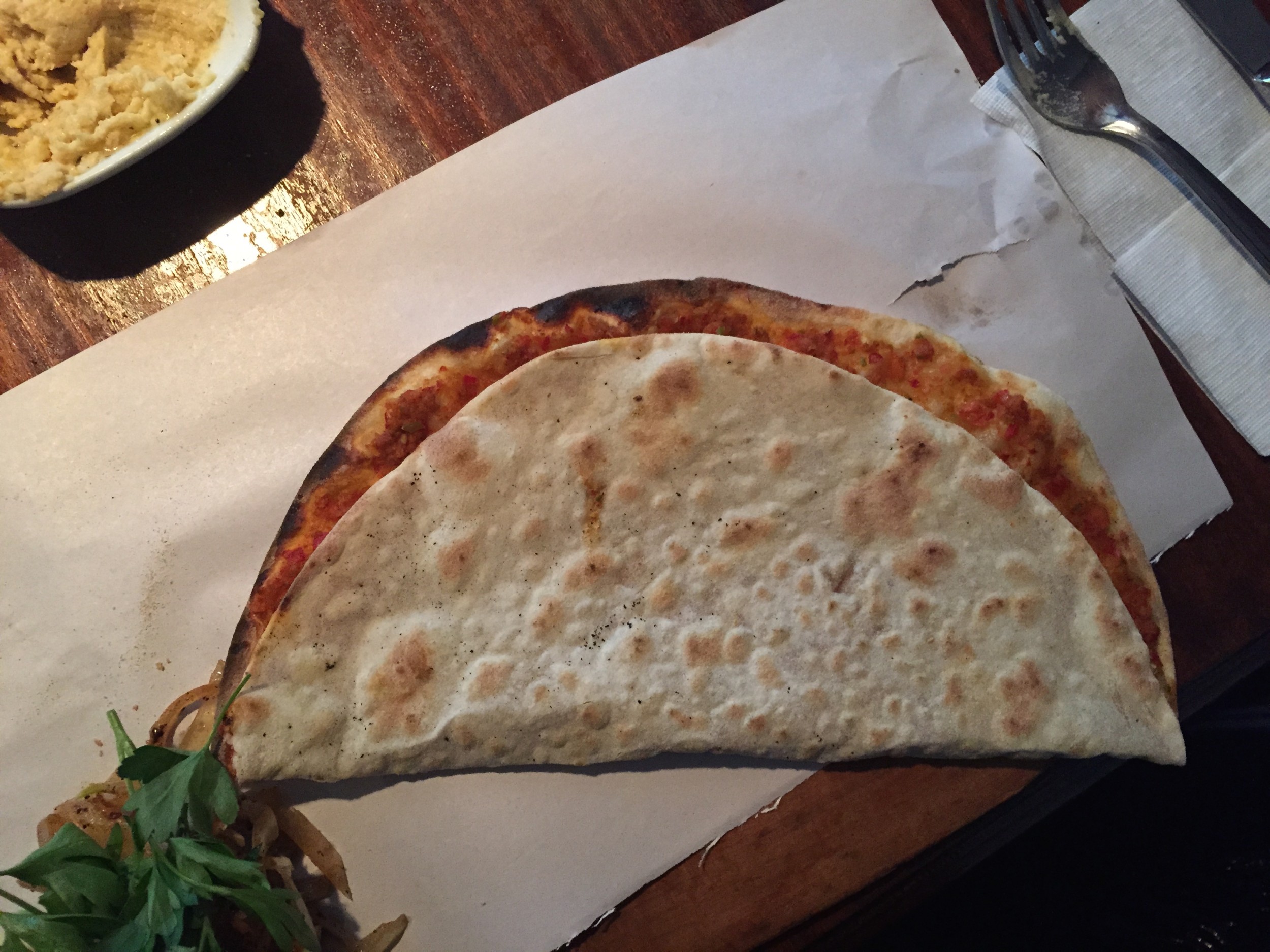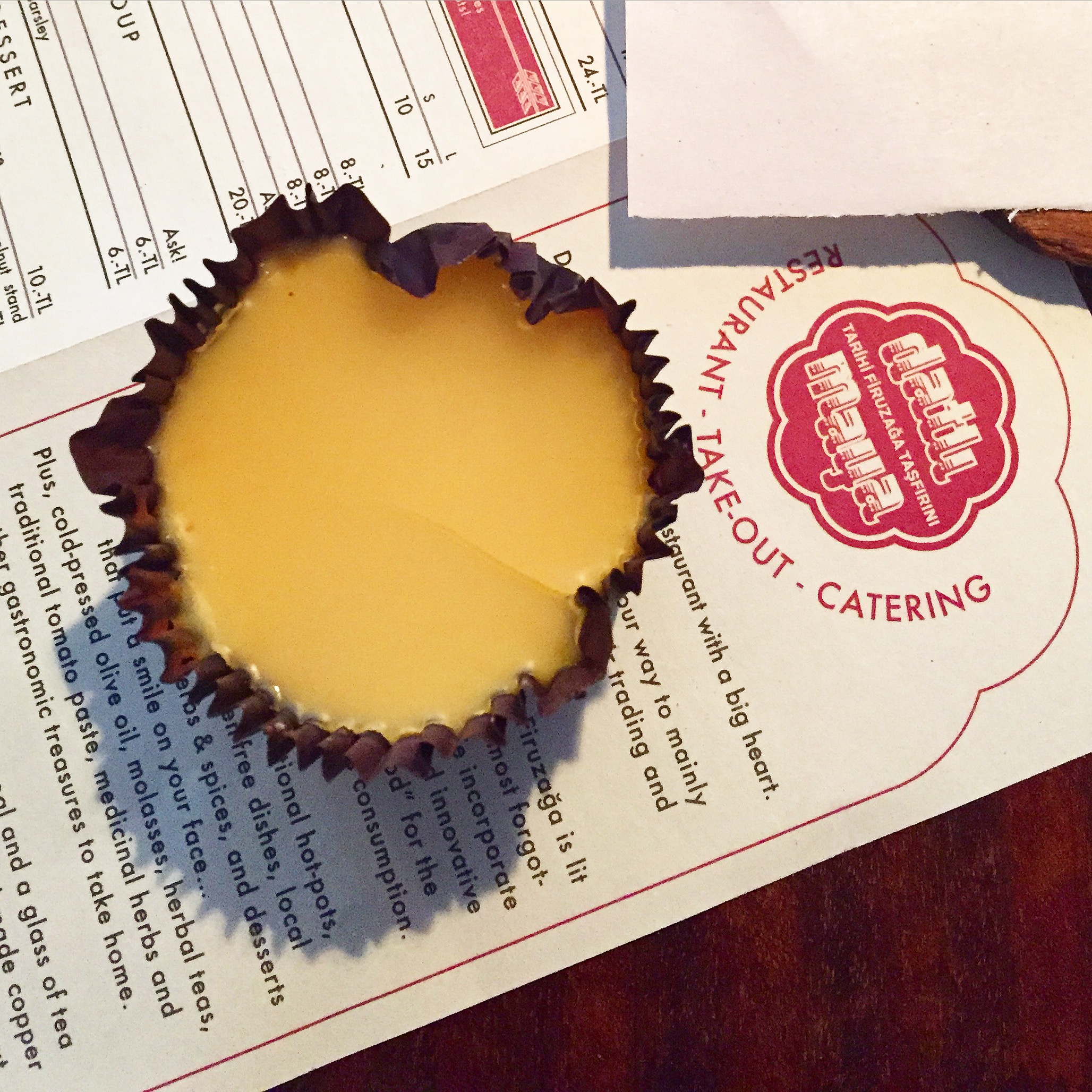 MIKLA
You can tell from the pictures that these are the michelin star chef dishes. Less on the plate and dished up creatively. I have to say that this was the best food that I have tasted in Istanbul – it was a tasting heaven for us because it was a bit like the restaurants that we love in London. It is all about taste and eating these dishes we were surprised, pleased and inspired. I mean surprised in a good way. For example the dessert which came as part of our tasting menu was "Crunchy Candied Pumpkin". The Pumpkin was sweet and savoury at once and had such an interesting crunchy texture. This was definitely something that I haven't had before. But I would eat it again. We love to try totally new and creative dishes and when you are also up for that – Mikla is the place to go.
The location is amazing, so is the food as well as the interior of the House Café Ortaköy and you can sit there all morning to chill at the sea. You can't get any closer to the Bosphorus and the Bosphorus Bridge. Definitely another must!
This is a proper coffee shop which could be anywhere in the world. The people live for coffee and you can taste it. Actually it is right across from Datli Maya. So after a Lahmacun and a cheese cake come to Kronotrop for a coffee break.