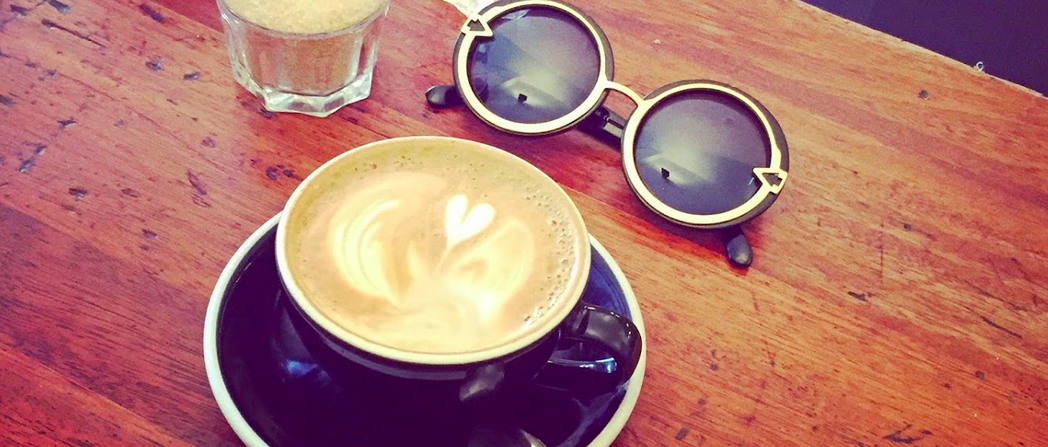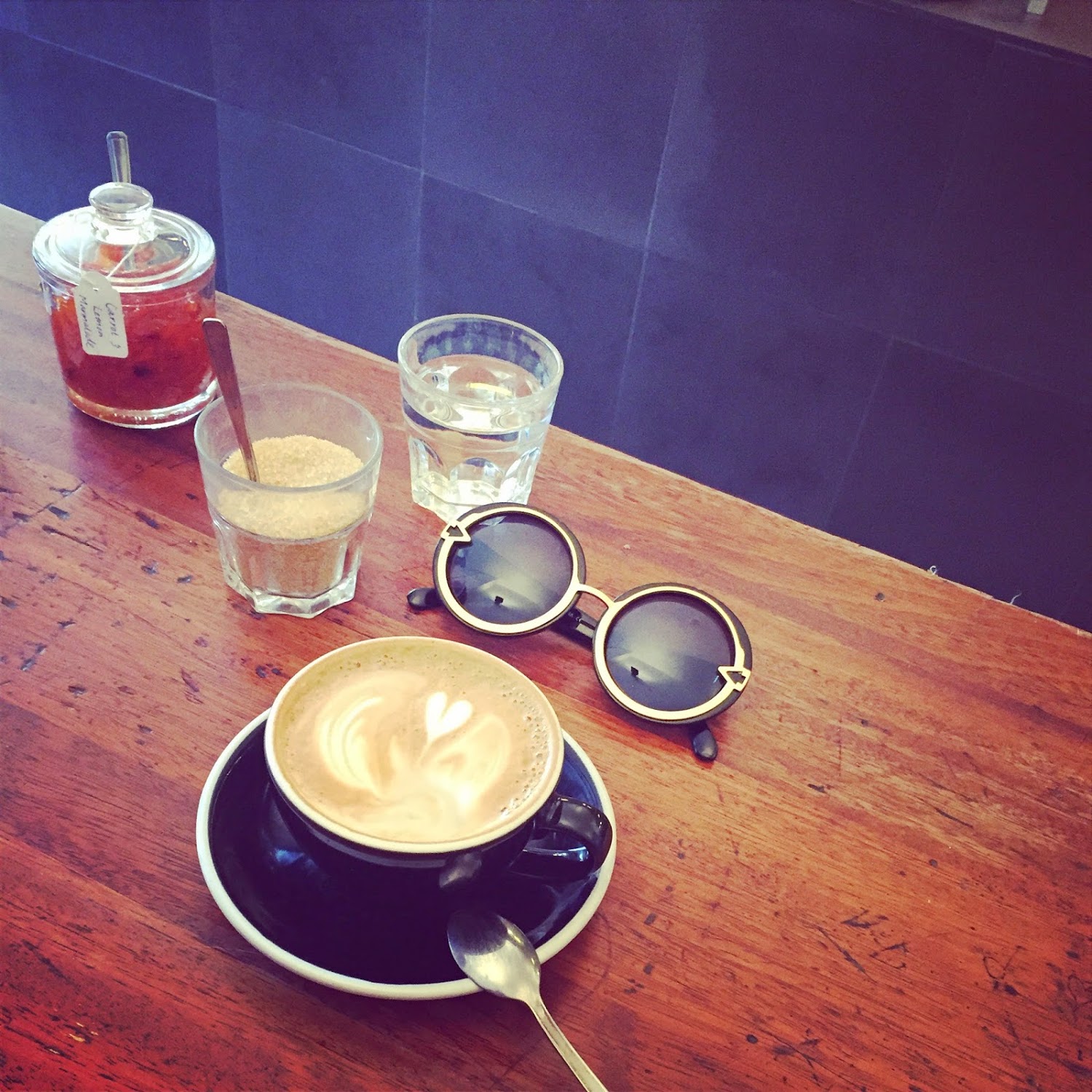 This is pretty easy and simple. Coffee Lovers go to Kaffeine, where else do you get the best flat white in the UK? Kaffeine was awarded the "UK National Winner for the best flat white in 2014" by the Beverage Standards Association. Congratulations – You deserve it. And I can tell you this
really is the best coffee in London. I have tried many many coffee shops but Kaffeine is still my No.1 and I cannot wait for their second coffee shop in Fitzrovia. They plan to open one more outlet in february, just a few streets away from Great Titchfield Street.
Kaffeine is not only great for coffee, it is also a great lunch place or grab a banana bread for on the go. Everything is freshly prepared and tastes amazing.
My stylish round sunglasses are just matching the style of the café perfectly. My boyfriend thinks they are silly but I fell in love with them because they are special and unique. I got them in a vintage shop in Notting Hill for 25 Pounds. Quite a catch, huh?
---
Kaffeine
66 Great Titchfield Street
W1W 7QL Fitzrovia
---