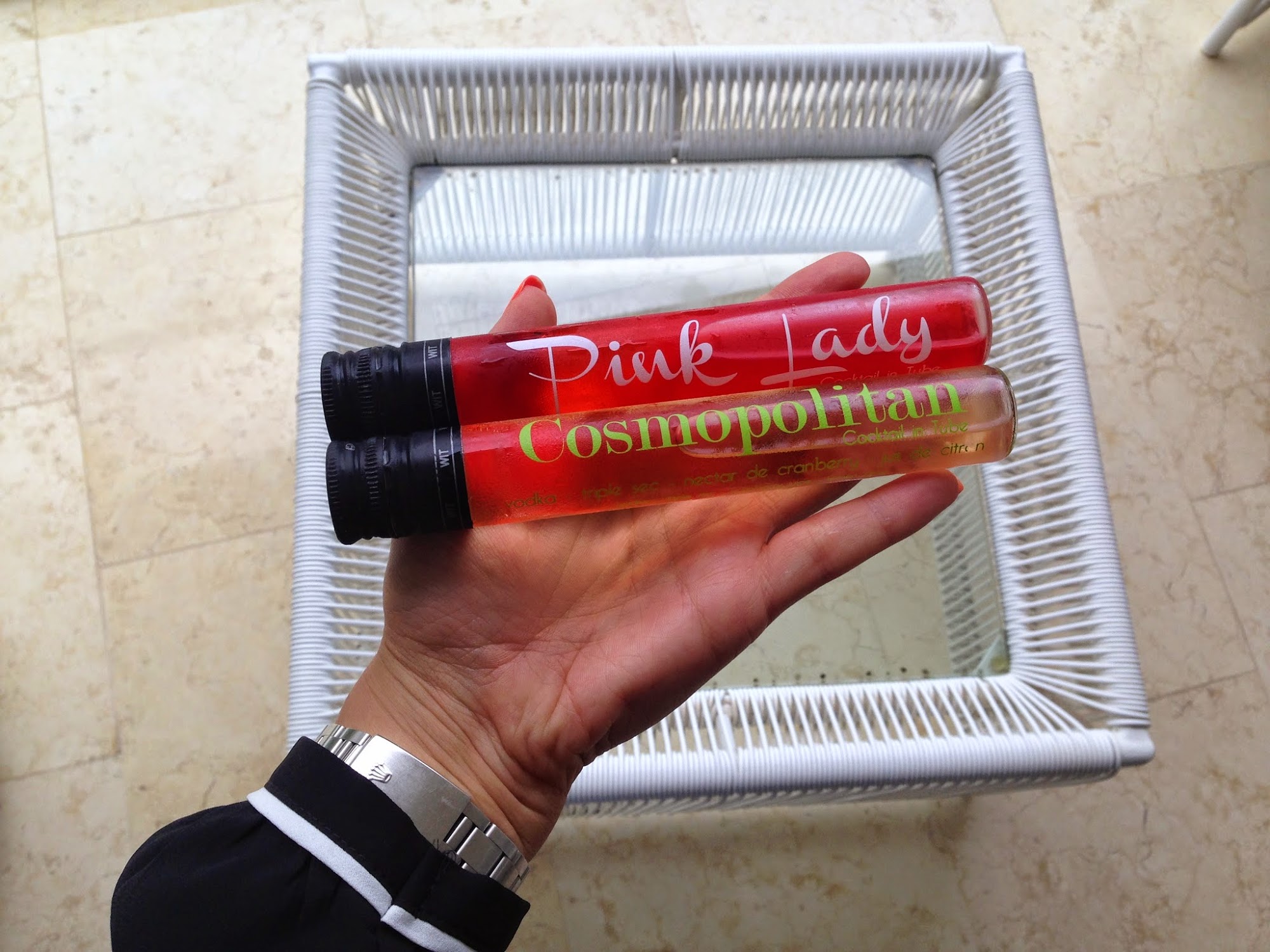 Look at that… Cocktails in Tubes, how practical and stylish. With only 60ml it is more like a shot but still a very stylish and fashionable one. I saw them in the minibar and immediately opened the Cosmopolitan like Carry in Sex & the City. It is always Cocktail Hour, when you have these guys in your fridge. Right?
They come in the flavours Manhattan, Cosmopolitan, Pink Lady, Blue Lagoon, Black Russian, Side Car and they also have wine in the test tube look-a-likes. The brand is CIT – Cocktail in tube, somehow I did not find their website, but
here
you can have a look at a distributer.