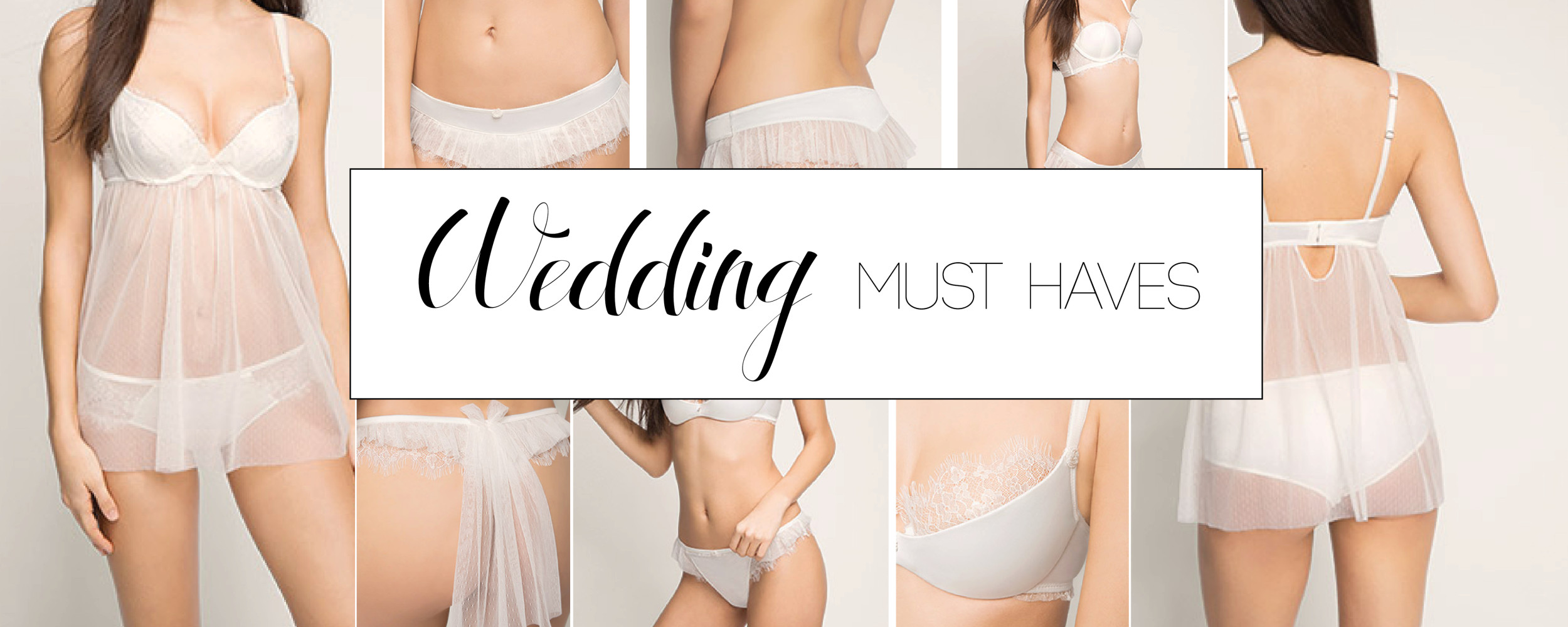 This is one more Wedding Post about things that you'll need when you are getting married. I am a very detailed person and I love to pay attention to small things. Not only the dress, the cake, the location and of course the man has to be perfect – there are many things that you need that you would have never guessed.
Well for starters Love Letters everywhere is a way to go. You can go super crazy with decorations like balloons, candles, jars, glitter, konfetti ….. but don't get it all. In this area more is not more. Cut down on some things in order to keep the balance. And you don't really need everything you see on the wedding blogs. At least thats what I have decided.
But what you definitely need is nice bridal underwear for your big day. You need to feel sexy and pretty and there is nothing better than white weddingy lingerie. Bows and lace are quite popular and is always a classic but these panties and bras are really special. I found them on Esprit.de and totally fell in love with the ides that you can have a veil on your knickers.
Look at these following pics and you'll know what I mean. In my opinion every bride needs those. I already ordered my veil panties.