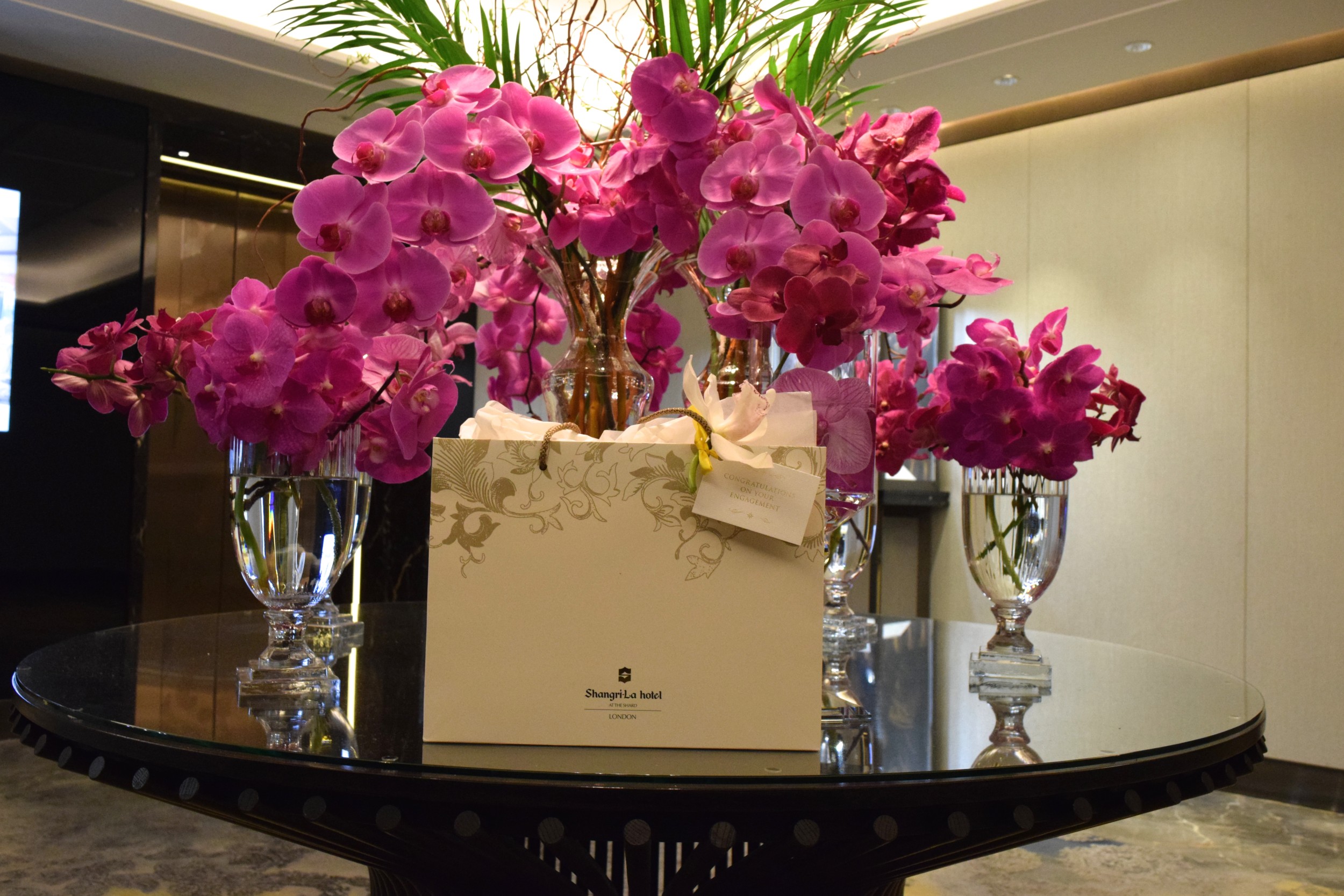 With this post I introduce a new "Wedding" section on the blog. I thought about not including it in the blog because it is such a personal and intimate thing to share but since I have seen so many nice things on Wedding Fairs, Bride Afternoon Teas, Wedding Dress Fashion Shows and on pinterest, instagram etc. I just had to share it with you guys. Maybe you are getting married this year like me or in the next years and desperately need some ideas on how to say YES. I hope that my ideas are an inspiration for you and that you enjoy following me around on my journey to my big day this year.
The first thing that I share with you is "Do Not Stress Out"- Everything will be fine. Secondly do start planning your wedding instantly when you are engaged or even before because there are so many things to think about that you really need every time there is. Even aspects such as your partner looking into sites like https://stagmadness.com/bratislava to start planning a bachelore party, this is something that should be done early on. Sounds stressing and overwhelming but after all it is fun and is the best time of your life really. It is your day and you can plan it exactly as you like. Sometimes you can ask your fiancé for advise but don't expect him to be a great helper. What girls imagine in their head has nothing to do with what guys imagine their big day to be like – at least in my case. Girls want their princess moment and that this day is the best day ever and guys, well they also want the day to be perfect but they do not think about the little details like girls do. So if you ask your fiancé if he likes the Bride & Groom Truffles better than the Bride & Groom Cake Pops as a gift for the guests – you are lost with your own decision making – trust me on this. You are better of asking your mum or your bridesmaids – that's what they are here for anyways.
Enough with the recommendations on how to plan your wedding – first of all you need a location ( by the way we looked for a venue for month – so better get on it straight away) and the Shangri-La London in the Shard is a wonderful one. They hosted a wedding showcase last weekend to show off their beautiful location as well as the options they have for decorations, flowers etc. But also Stationary, Wedding Photographers, Cake Makers, Hat and Wedding Dress Designers and a Piano Player was present so that you have the full exposure on how the big day could look like in the clouds on Level 34 of the Shard.
They are also licensed for Wedding Ceremonies which is quite practical. You say "I do" by looking down on London's sights like the Tower Bridge, The Gherkin, St. Paul's Cathedral and many more. Imagine that! Your wedding photos would look amazing with the Cathedral in the background. On the topic of photography, you need to choose someone who can capture the day in the way you want it. You might decide on using an Olga Topchii Photographer after looking at their online gallery. That's another thing, look at potential photographer's previous work. You'll instantly know if you want them to photograph your wedding by looking at their previous shots. Back to venues, we were also allowed to have a peek at the Bridal Suite, how it can be decorated ( a heart made out of red rose petals on the bed ) and could enjoy the view while getting a manicure and sipping some bubbles. I was in heaven literally.
And in the end after we talked to all the suppliers – the Shangri-La Hotel provided us with a goodie bag filled with many helpful things like all the details of the suppliers, the new "London Wedding" Magazine and a wedding brochure of the Shangri-La Hotel. ( You will find all the links to the suppliers below the pics ) But the best thing about the goodie bag – there was salted caramel chocolate inside as well as pink & white macarons – and you know how much I love those. YUM YUM YUM.
Thanks for the stunning showcase and the lovely inspiration.
---
Venue
Shangri-La The Shard
---
Millinery
Edwina Ibbotson
---
Cakes
Rosalind Miller London
---
Photographer
Lorna Elisabeth
---
Wedding Dress
Allison Rodger
---
Flowers
Laura Kuy
---
Furniture Hire
Great Hire
---