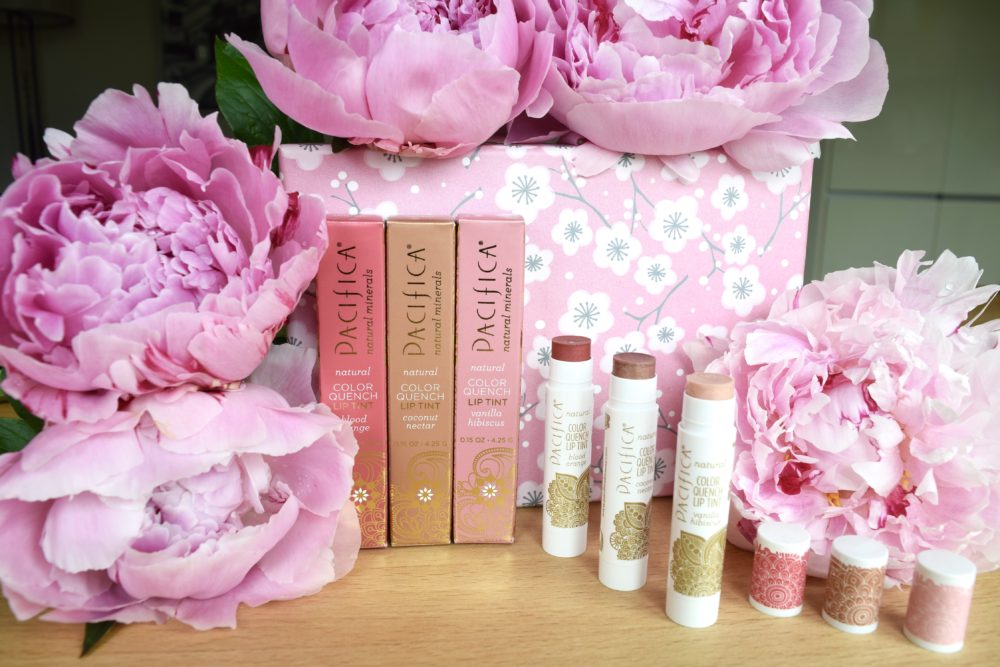 Yes you heard correct – this lip balm is 100% vegan and totally free of any chemical ingredients. Pure nature on your lips. And the smell is just amazing. Coconut oil and other yummy vegan ingredients are used to create these lovely lip products. And they are fully 100% recyclable too. They contain no paragons, no beeswax, no petroleum, no lanolin, no propylene glycol – only the best that nature has to offer.
Pacifica who produces these lip sticks is an american brand that I have seen a few times in organic supermarkets and the packaging especially caught my eye. It looks indian and is very vibrant with lots of gold ornamented elements and bright colours. I am totally drawn to that. But the best part about the products – they are pure nature, vegan and therefore guilt free. Isn't that great?
One of my favorite things about all these gorgeous lip sticks is that they really do make your smile look so much brighter. Which reminds me, recently I have been thinking about getting my teeth whitened. I have always wanted whiter teeth so I have been doing some research into a Cosmetic dentist in Hampton that my friend used. She was so happy with her results, she has really inspired me to do something about my own teeth.
A few years back I totally changed my lifestyle and changed basically everything into organic or vegan (except for clothing). I shop at wholefoods mainly and just love the quality and the variety of organic products. They just taste better, more intense and they are more healthy and better for the environment. Animals do not have to suffer like for normal conventional mass production supermarket products. I just feel better while consuming organic food when I know it was produced sustainably and not in a mass production with bad conditions for the animals. It is all about the quality and the environment. I feel the same way when it comes to beauty products. Organic is better in my opinion. And that's why I was really happy to try these Lip Tints by Pacifica in three flavours: Blood Orange, Vanilla Hibiscus and Coconut Nectar. They are also available at Wholefoods London, by the way I love to browse through their huge beauty department and try all the nice smelling natural beauty products. You should give it a go and if you think it is more expensive than Nivea or Loreal or other beauty brands you are mistaken. The all natural Lip Tint only costs a 5er (Pounds and Dollar) which is totally reasonable in my opinion.