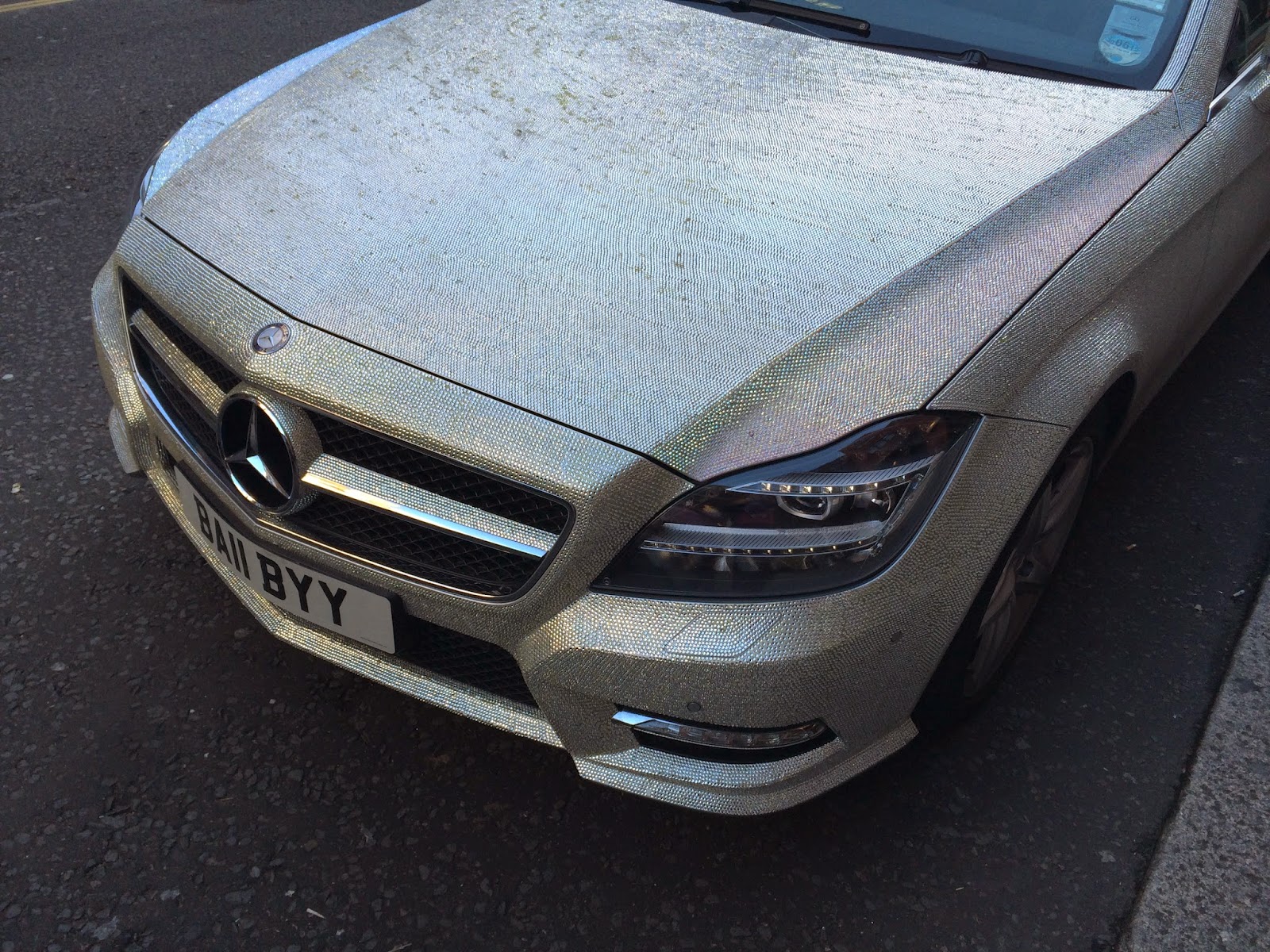 London is crazy when it comes to cars! If you want to see unique cars, you have to walk around Harrods. Especially in Knightsbridge there are many petrol heads who love their cars more than anything in the world. And what they love even more? Attention.
London is the most popular city for Super Car Photography in Europe! You don't know what that is? Just type in Supercars London at Youtube or Instagram and you'll see the million hits and Likes of Videos and Photos of Supercars in front of Harrods. (They simply love driving around the luxury department store.) The credo is see and most importantly be seen. During summertime when the Arabs bring their supercars to London, these photographers camp in the Knightsbridge neighbourhood to get the perfect shot of the latest model of Ferrari, Lamborghini or Pagani.
This Mercedes CLS is old, slow and boring – not the best profile for these supercar photographers. So the owner and russian student Daria Radionova thought "I somehow have to stand out". So she came up with the idea of embellishing the whole car with a little glamour and glitter. Two month of work later the CLS is pimped and covered in 1 Million Swarovski Crystals and finally is an eye catcher. This car is photographed so often that it is even known outside the UK. Crazy. If you would like to have a car like that you're lucky. It is being sold on ebay at the moment for around 150.000 Pounds. That's probably five times the value of a normal CLS.