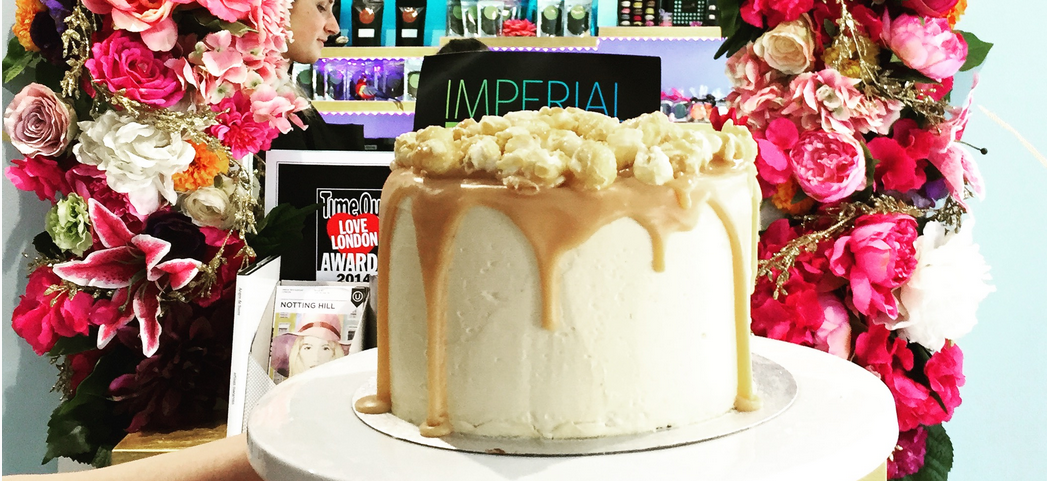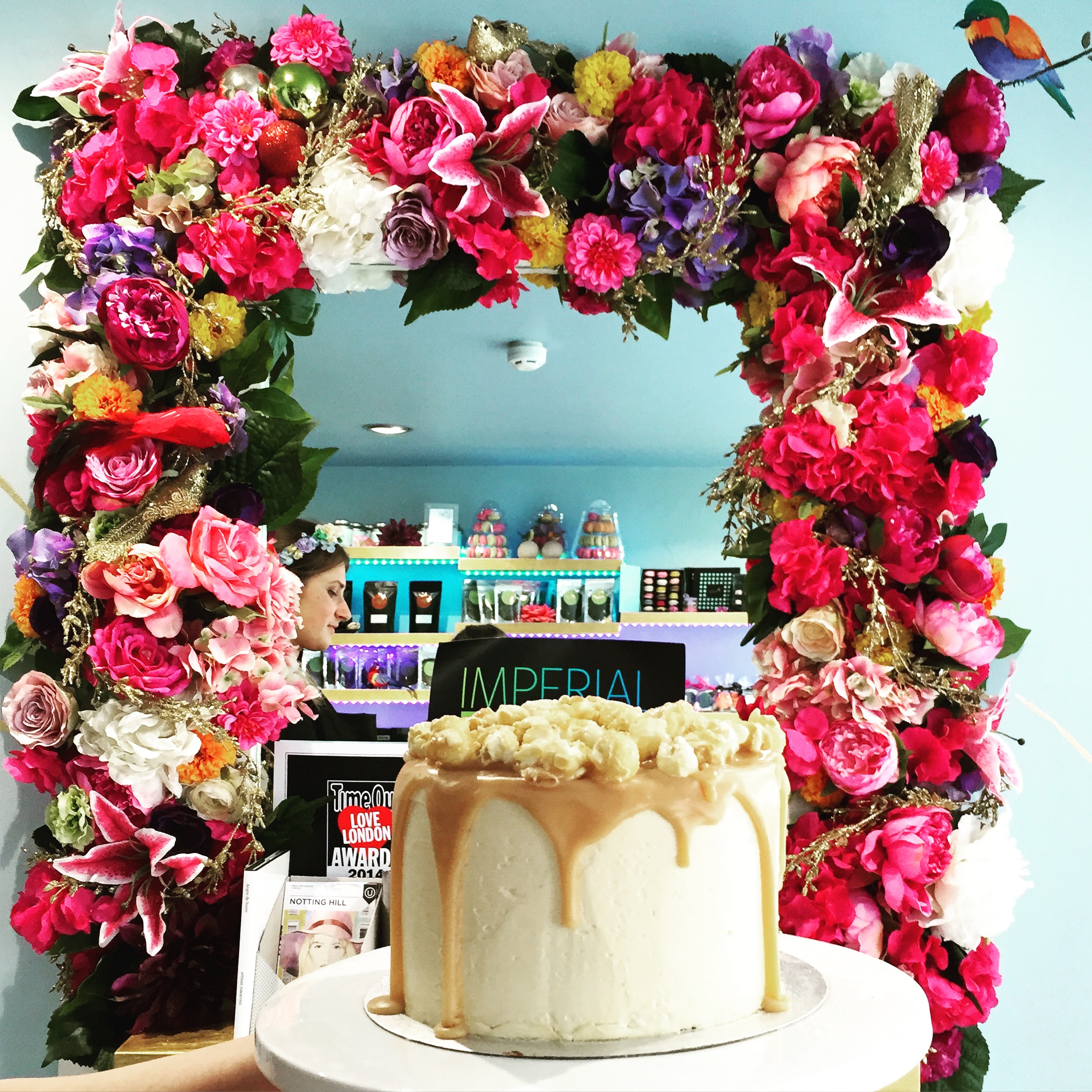 This is for you – CAKELOVERS – I would say this is the best place for cakes in London. Anges de Sucre is a small artisan patisserie in Kensington with the cutest sweets ever. They are beautifully decorated and very creative when it comes to flavours. But if you are not into cakes, they also have Macarons, Cupcakes, Marshmallows, Smores and Truffles. I did not want to leave this place and I could not decide what I should get? After 20 minutes of explaining what is in the cakes and sweets – I was finally ready. I went for the Popparazzi Cake with Caramel Frosting and Caramel Popcorn and the Pretzel Cupcake with Chocolate Buttercream and a Banana Sponge. Doesn't that sound amazing?
Everything in this sweet shop looks divine and also tastes amazing. The creative head behind Anges de Sucre is Reshmi Bennett. She is the founder as well as the patisserie chef who first studied economics & statistics and then decided to follow her dreams of being a patisserie chef by creating delicious sweet treats.
Head over there and get yourself a treat. Unfortunately they only do take away, I would love to sit there and have a coffee and a cake in between these lovely sweets creations.
---
Anges de Sucre
1 Holland Street
W84NA Kensington
London
---