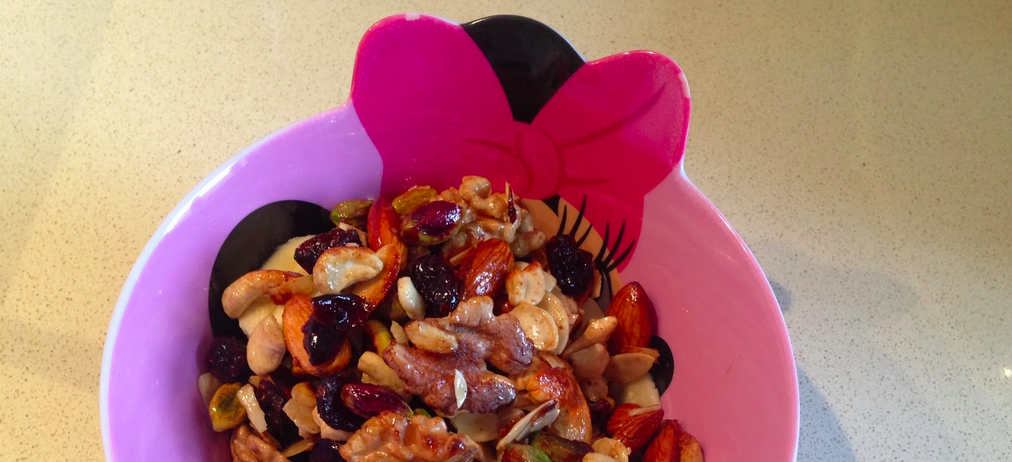 Yum Yum – I love Granola, Bircher Müsli and all other types of Müsli. But since I am cutting down on carbs I needed a granola without oats. So I created this only Nut Granola. This is my "London Granola".
What you need?
Nuts of all kind, take the ones you like the most.
In my version there are Pistachios, Cashew Nuts, Almonds (whole and sliced), Walnuts and I also put in some Cranberries because I love them. Then mix everything together with 2-3 tablespoons of honey, 1 tablespoon of vegetable oil, 1 tablespoon of cinnamon and 1/2 tablespoon of Vanilla (either powder, extract or fresh Vanilla).
Then into the oven at 150 degrees grill mode for 10 minutes. You have to stir the granola after 10 minutes because now only the top layer is roasted. Another 10 minutes in the oven until every nut is golden brown and crispy. Easy right? And look how gorgeous it looks.
Now its your turn. Have fun creating your own Granola.