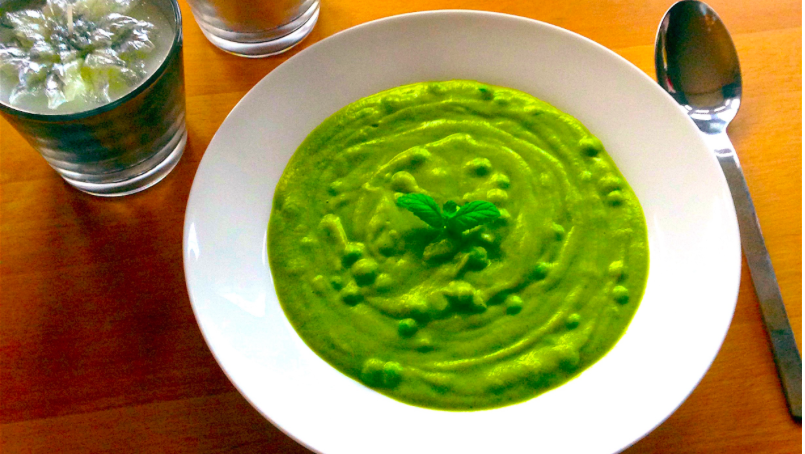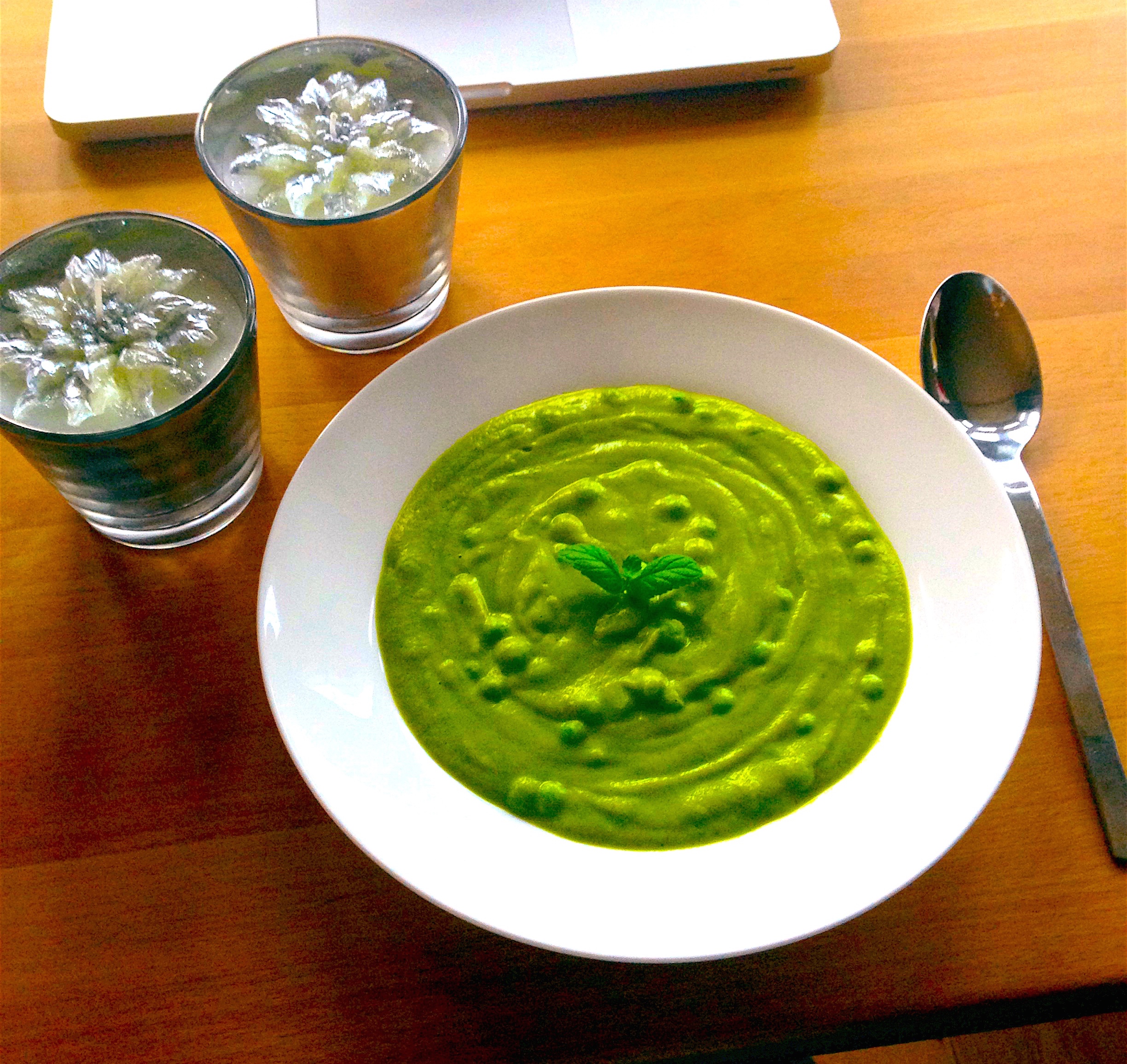 This Soup will warm you, it will taste amazing and it will help you get your leftovers out of the fridge. You need only 1 of each ingredient. I love soups when the cold season starts and this one in particular because it is easy and comforting. I call it the "Green Machine" but you can also call it Winter Veggie Soup.
What you need?
1 Bag of Frozen Peas
1 Turnip Cabbage
1 Potato
1 Onion
1 Scoop of Cream Cheese
1 Bunch of Coriander
1 Bunch of Parsley
1 Tablespoon of Honey
1 Liter of Veggie Stock
1 Glas of White Wine
Salt Pepper Nutmeg
Juice of one Orange
How to cook it?

First you dice the onion and put it in a big pot. Add some Olive Oil for frying and when the onions are slightly browned you add the wine and some seconds later the veggie stock.
After that you add 2/3 of the frozen Peas, you save the rest for later. Then add a chopped and peeled potato and the parsnip cabbage also peeled and chopped. This will take at least 20 minutes to cook through.
After around 15 minutes you can add a big scoop of cream cheese. I love it creamy and cheesy. And you can also start to season the soup with Salt, Pepper and Nutmeg and the juice of half an orange, depending on the size use the whole orange. When the veggies are cooked put everything in the blender. Mix until it has a creamy texture and a silky consistency. I don't want any chunks so I blend it a little longer. When it is almost done add the herbs with the stalks. I put a whole handful of both the coriander and the parsley into the blender. Don't forget the honey for bringing out the sweet in the peas.
The last step is blend it again until smooth, afterwards put it back into the pot and add the 1/3 leftover peas. Stir it together, heat it up again and then eat it straight away. You can garnish it with Mint, Basil or any nice looking leave.
Enjoy your healthy and delicious winter soup and let me know if you liked it.