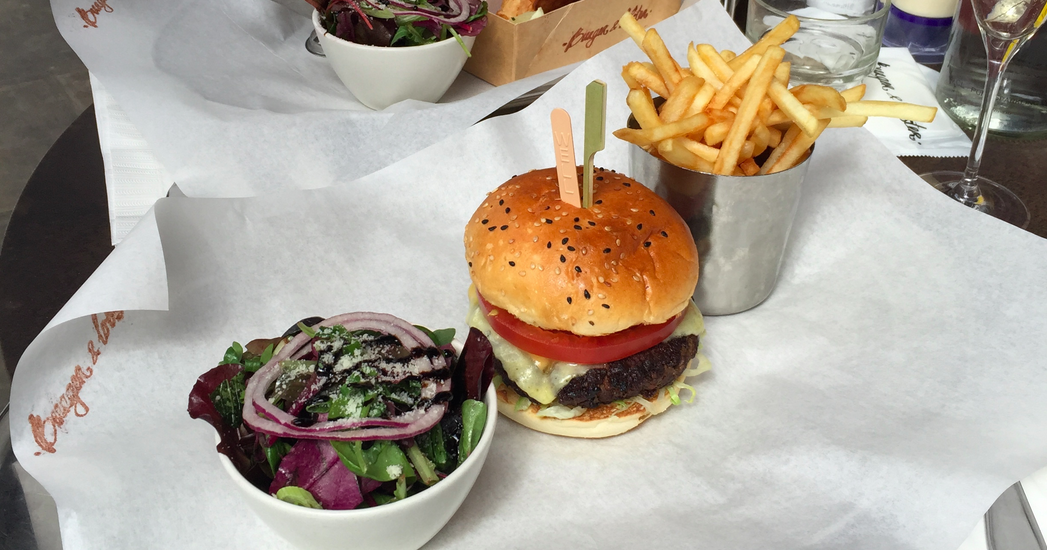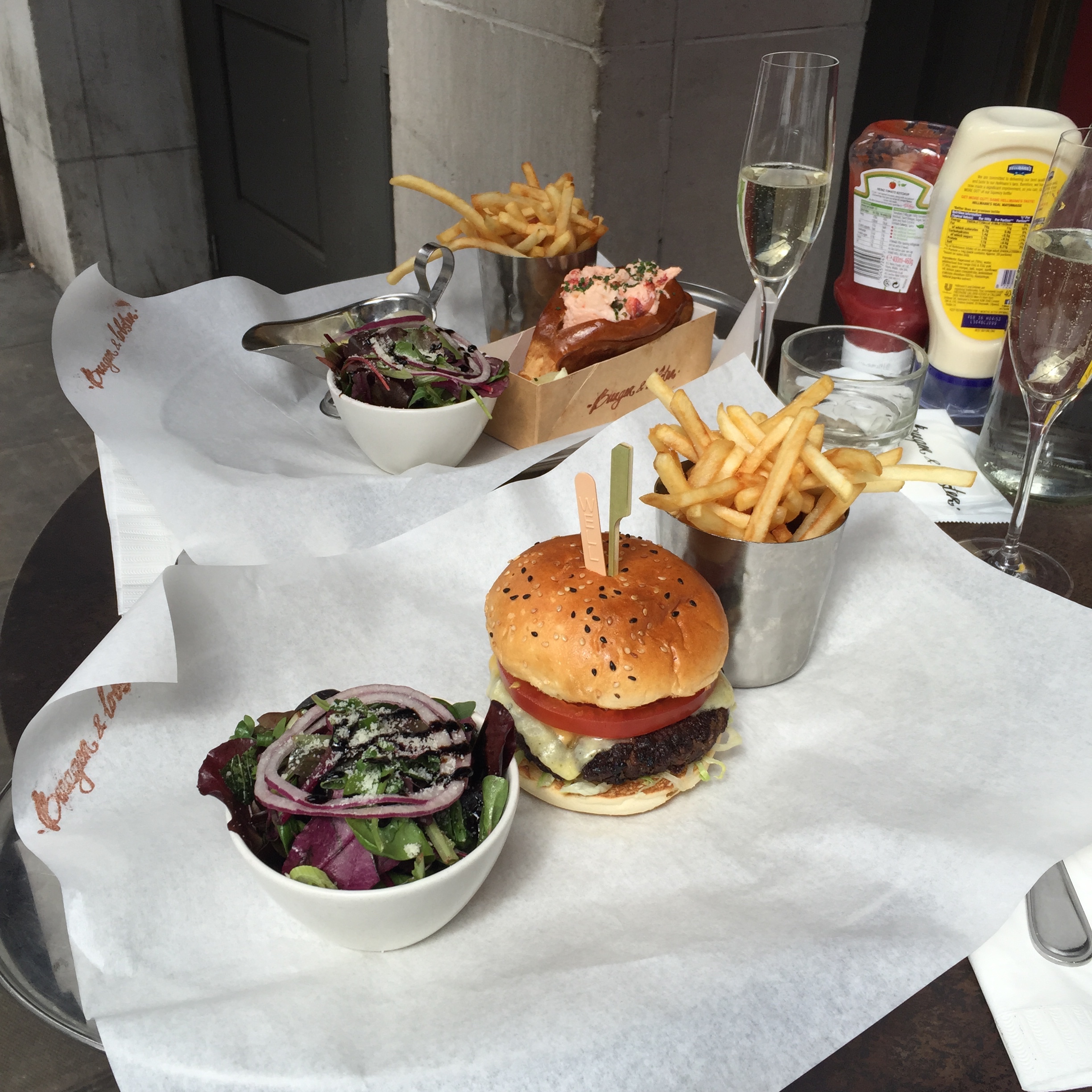 Hey Lobster Fans, I finally made it to Burger & Lobster in Soho. Vicky forced me to go (usually I do not eat Junk Food and fatty stuff) but for Lobster, especially the Main lobster tail, I made an exception. I have to admit that it was a great idea to come here. We were lucky and got the only table outside. We started with a round of bubbles. Blogger Girls always have something to celebrate. But who needs a cause for prosecco?
At Burger & Lobster you only have the choice of three signature dishes – Burger, Lobster or a Lobster Bun. Finally you do not have to decide from more than 20 dishes and specialising in only three dishes is brave but you can be sure that these three things are at its best. Simply get a lobster dish and a Burger, that's what we did.
Burger & Lobster has nine locations, seven in London, one in Cardiff and one in New York. It seems to be a great concept and the Londoners love it. It is always packed with cool people who love to eat. We have been to the one in Soho, which is the biggest in London. You simply walk in without a reservation, which is also nice since you have to book other restaurants months in advance. But be prepared to wait for a table. It gets really busy on the weekends.
---
Burger & Lobster
36-38 Dean Street
W1D 4PS Soho
London
---
---