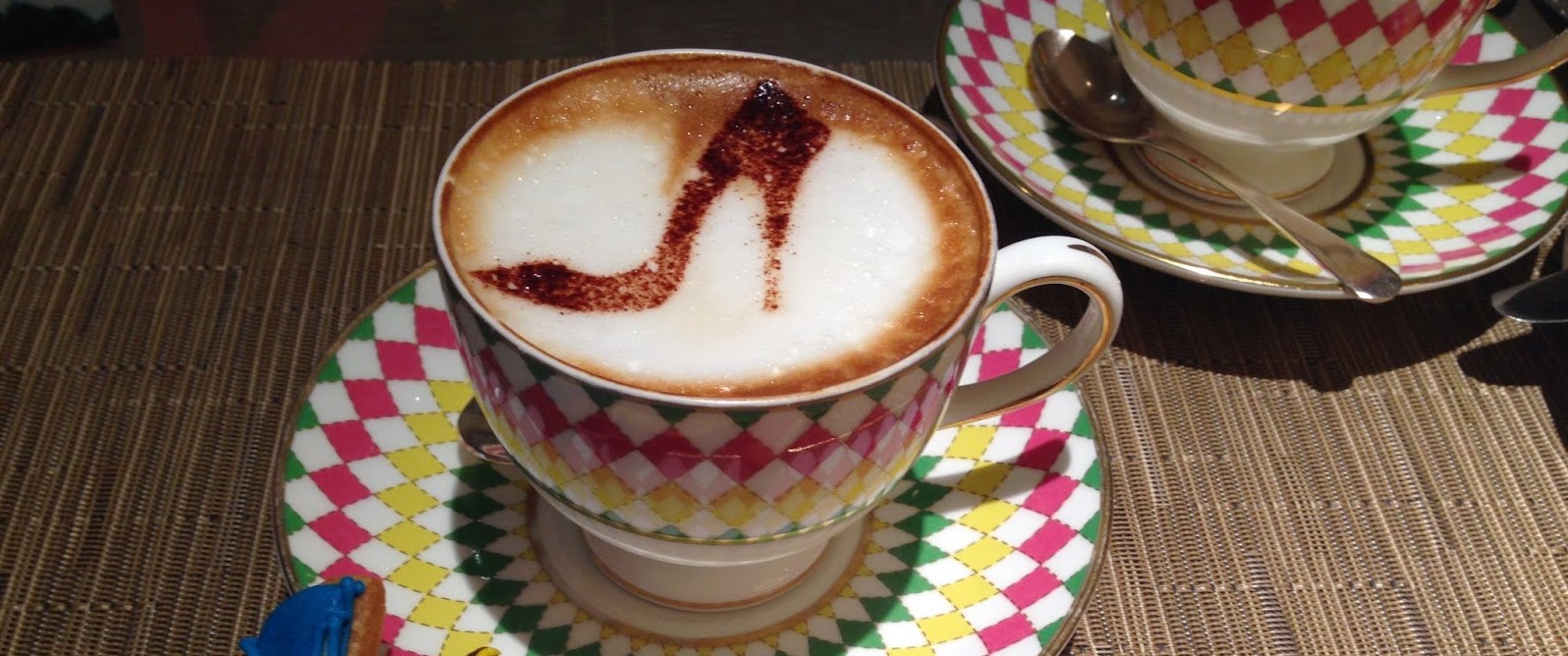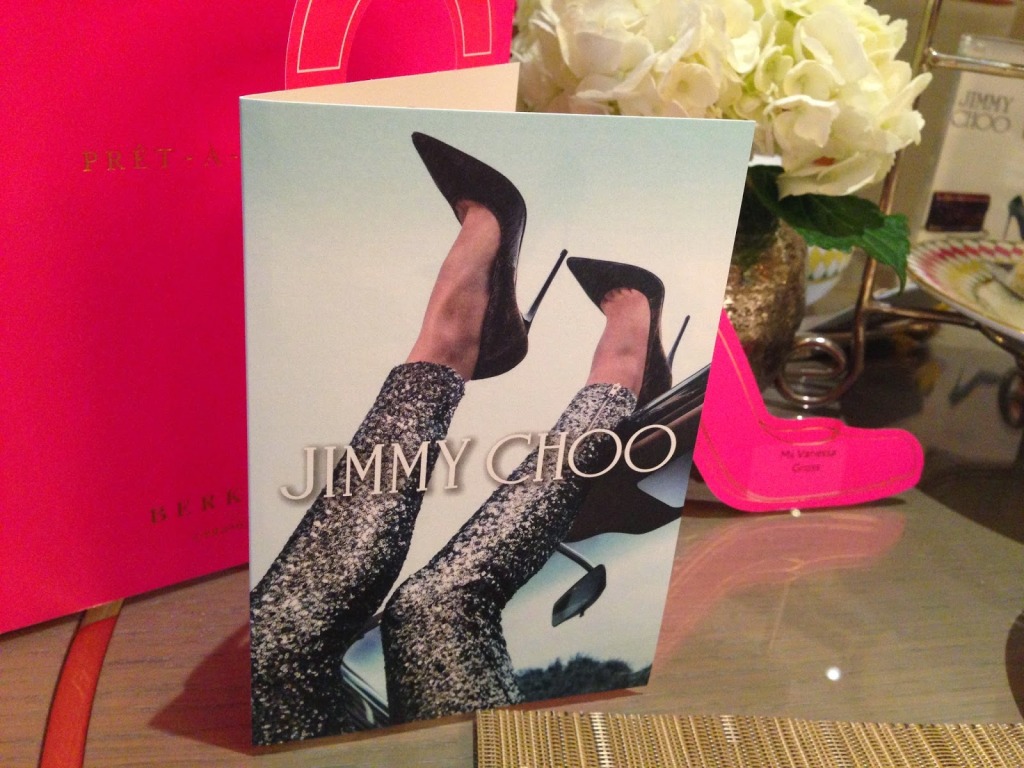 The Brits love their afternoon tea, but what everyone loves even more is a fashionable high tea which you can find at the Berkeley Hotel in Knightsbridge. Usually they have designer runway inspired cakes and sweets which they change depending on the fashion seasons spring summer or fall winter. But currently the luxurious shoe brand Jimmy Choo collaborates with the Knightsbridge based Hotel. So get your iphones and hashtag #tea4choo and #sweettooth.
It started out with a one week collaboration which they extended to the 27th of october. You have to hurry up and book a table since the capacity is very limited at the Caramel Room.
In July on my birthday I did my first Prêt-à-Portea at the Berkeley and always wanted to go back since. The Jimmy Choo special was the perfect opportunity and it was worth it. I sometimes regret going because you just can't stop eating and as a result I gain one kilo on the scale. Well there are more important things in life than a number on this stupid thing, right?
So last week on friday I returned for the incredible Jimmy Choo Fashion Tea. Even the interior was decorated with Jimmy Choo Shoes. It was like sitting in a shoe salon, having tea and cakes while being surrounded by these wonderful creations. I was in heaven.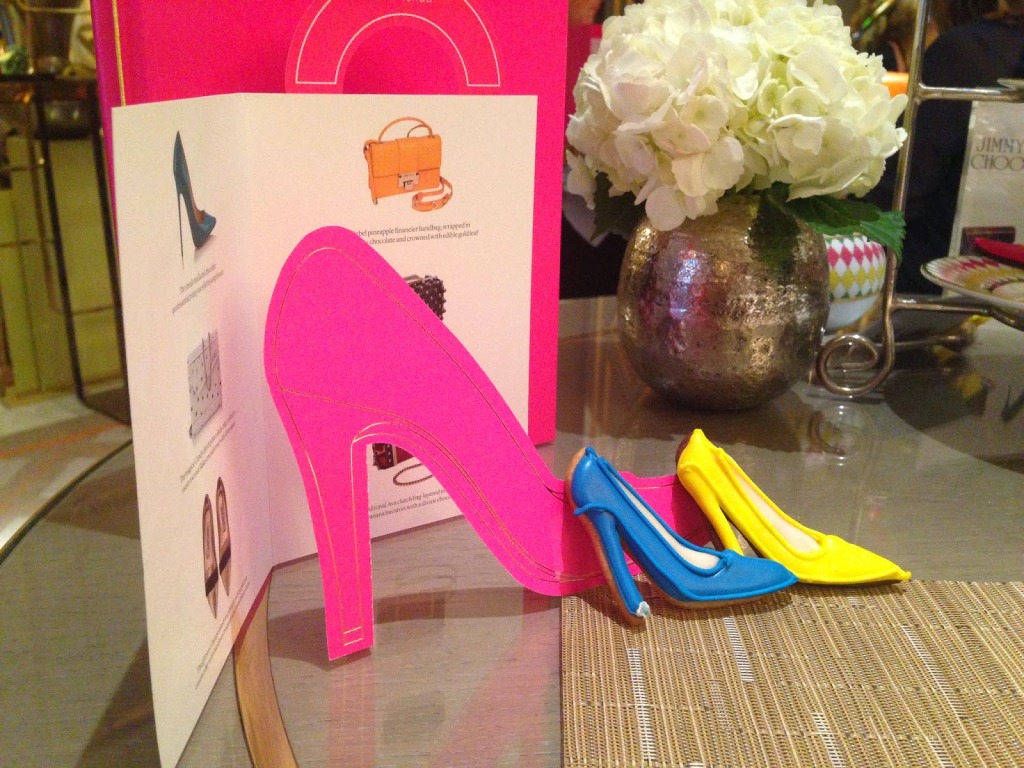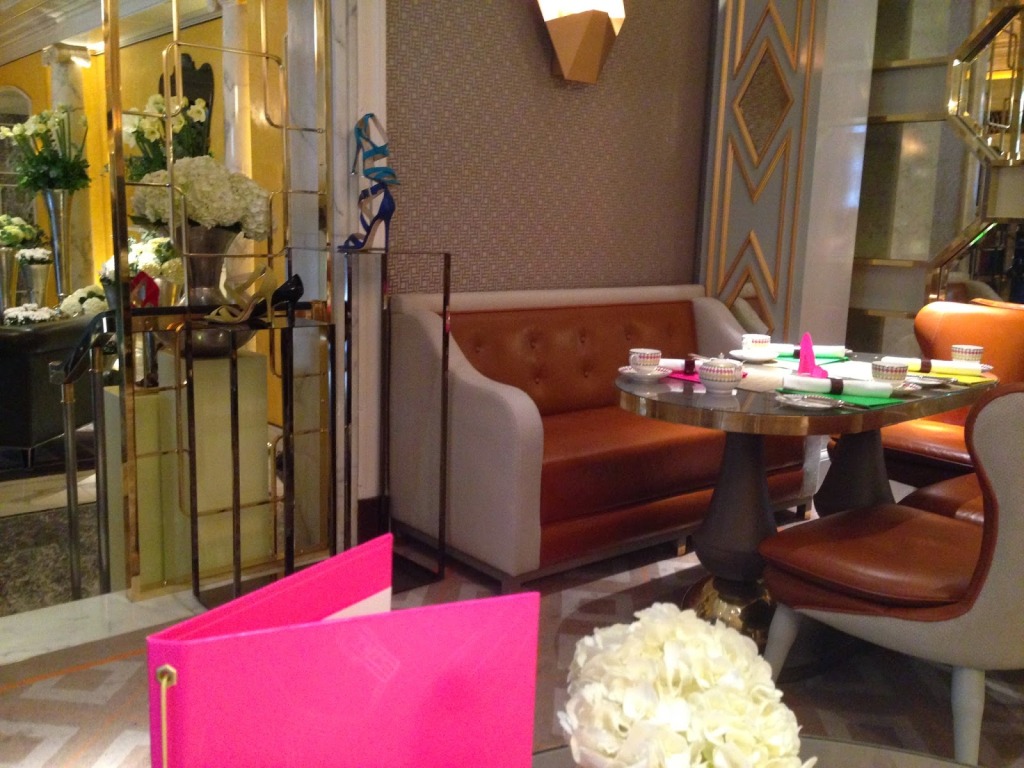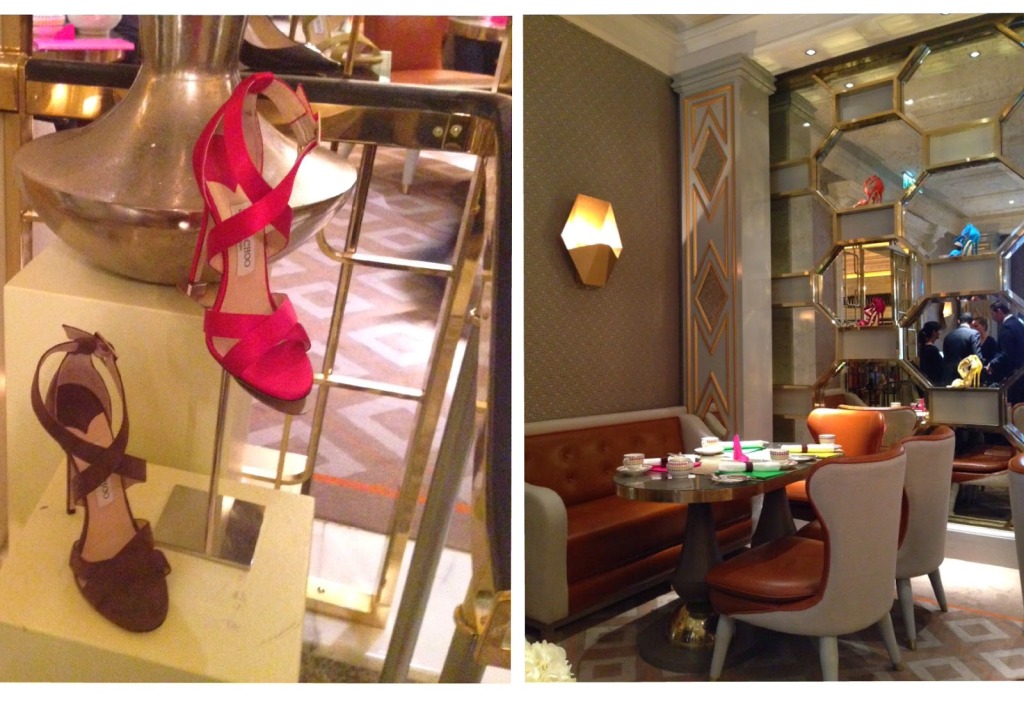 Let's move on to the lovely cakes, cookies and the stiletto cappuccino…
The Goodie Bag is always my favourite part! A special thanks to Jimmy Choo for the lovely Parfum. I had such a great time and I will definitely come back! That's for sure.