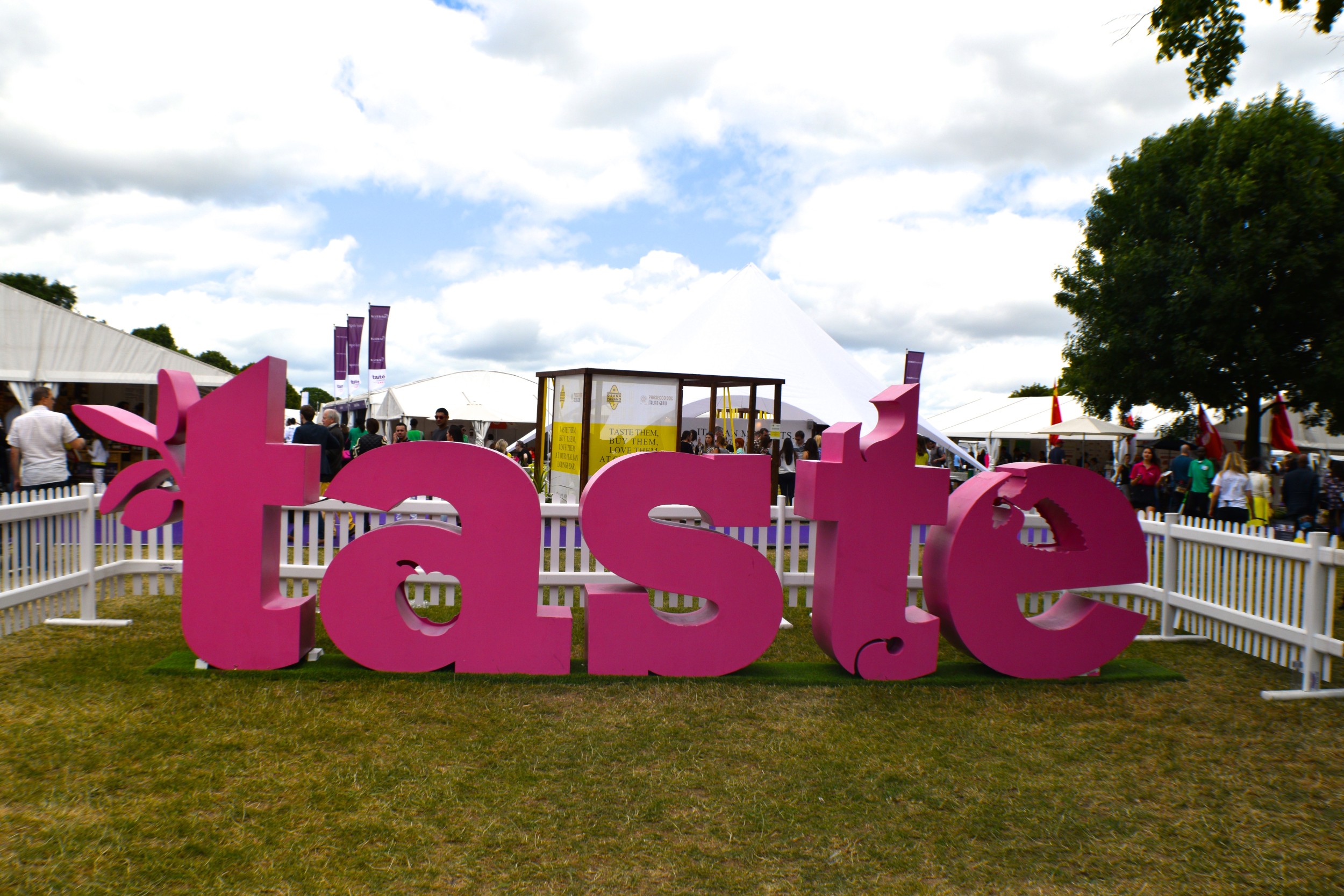 We all know that London is a Foodie Town and that you can have all sorts of different cuisines here. Trying out every restaurant in town is a challenge and simply impossible. That's why I was so thrilled to go to the Taste London – because at this food festival all the best restaurants in the city have stalls where you can try their signature dishes – instead of having dinner at seven places a week you can try them all at the same time. It is a great source of inspiration because you can see what the restaurants offer on their menu and how differently they prepare dishes. As a food producer you could also present new products and also there was a farmers market where you could buy cheese, fruit compotes and many more homemade products. What a great event – technically. Attending the festival may encourage more Londoners to try out some different mayfair restaurants, while also giving visitors a 'Taste' of what the city has to offer.
I have told you about the brilliant idea of this food festival but for me the experience was actually not what I expected. I thought it was way too full, all the dishes were already made and cold. The food came on plastic plates and the atmosphere while eating was just not pleasant and not the same as sitting in a nice restaurant, enjoying the lovely food on china and the interior decor. I wished that the stalls of the restaurants were more decorated in the style of the restaurant and not only white tents which reminded me of a business fair.
Maybe I am just not a festival person – but what I also consider a downside was the price of this experience. 25 Pounds per person only to get in and then you need 5-7 Pounds per dish, which I think is a lot for such small portions. I thought that you get to try more things for free for this high entry fee but I was wrong. The name of this fair did not make much sense to me because when on a budget you cannot really taste a lot of food. As a couple we spent around 100 Pounds just for 6 tasting plates for 2 people. We were not even full but somehow also lost interest in trying more dishes.
On that Bombshell – We rather go to only one restaurant per evening for that amount of money than eating from plastic plates while standing in a massive crowd of people. For us the experience in the restaurant is almost as important as the food itself and that includes the service, the table setting, the interior, the way the food is presented, the china and the atmosphere. That's exactly what makes eating out in London so amazing and why we do it so often! One of our friends used to live in the US and had the AMEX Gold Card to help her get the best rewards she could because she ate out so much. We're going to have to look for the UK equivilant from the amount we're spending!