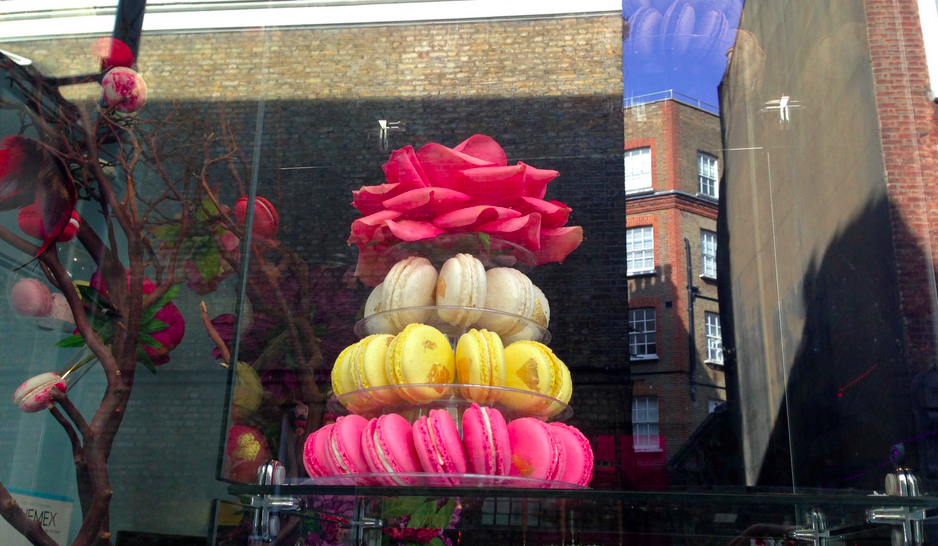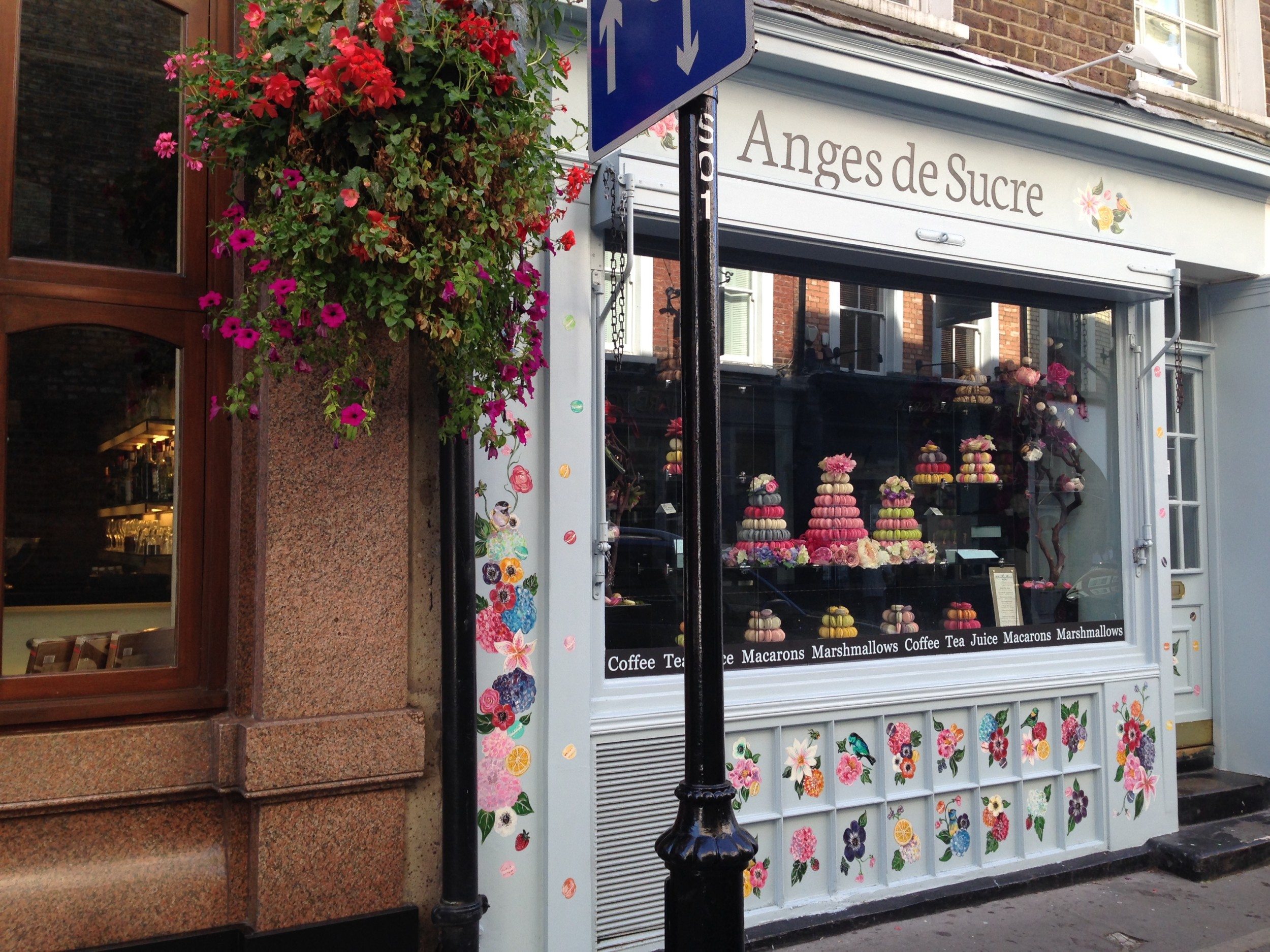 Sorry Berlin Lovers, but after a week in Berlin, I am so happy to be back in London. I missed London so much especially since everything is so christmassy and pretty. And I missed my cute little shops and cafés that I visit regularly. Angres de Sucre is one of them. I absolutely love the macarons and other sweets they have in their Kensington shop. What I also love is the front of the shop which is hand painted and has such lovely drawings.
Look at their presentation in the win
dow and the lovely romantic drawings. I would also recommend to check out the Angres de Sucre Instagram page. I am sure you'll love it and also you will get into the macaron mood
.
---
Angres de Sucre
1 Holland Street
W8 4NA Kensington
London
---