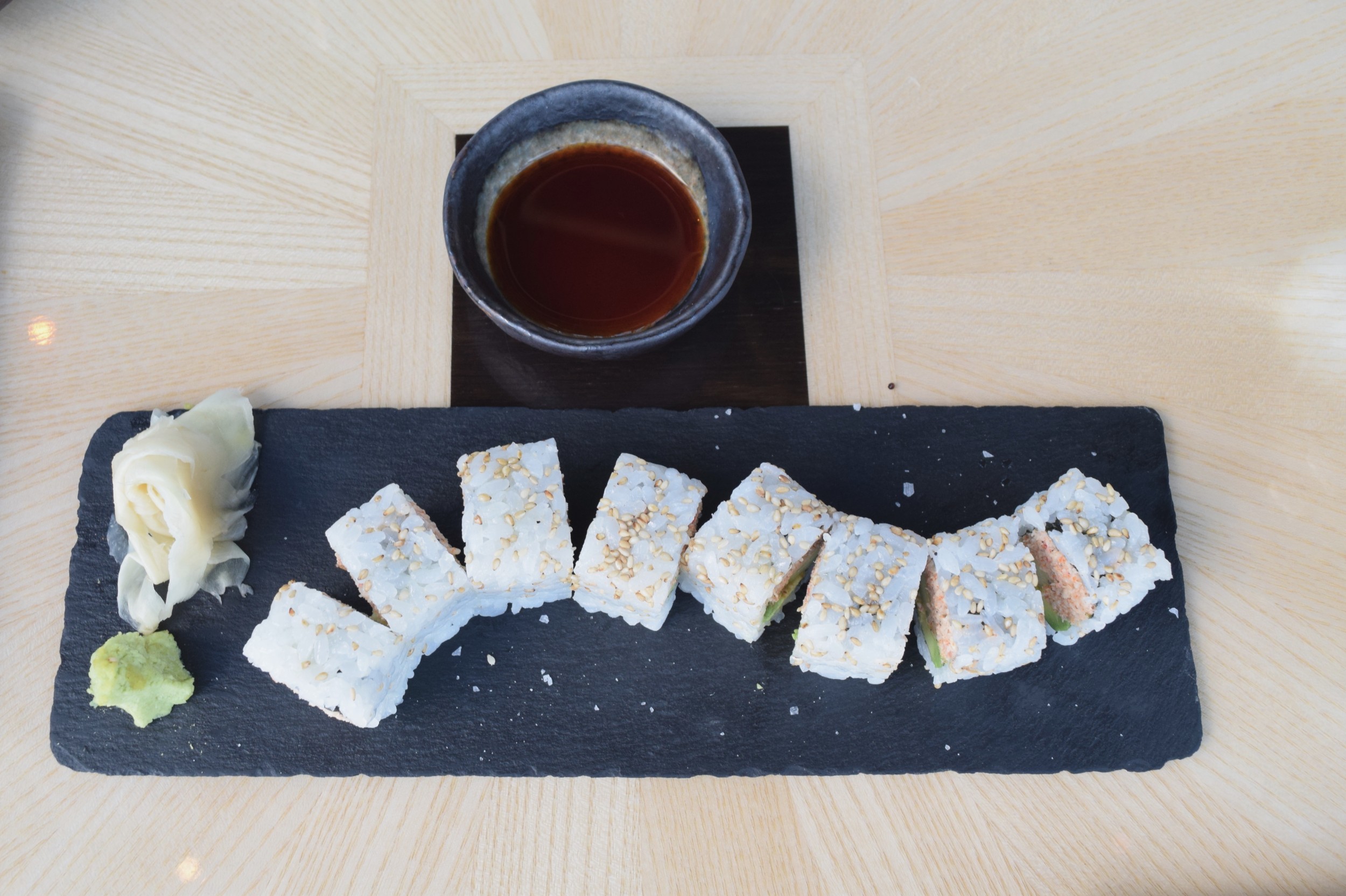 Sushi Samba was on my Restaurant Bucket List for ages and I finally made it.
Actually Sushi Samba and the famous Duck & Waffle Restaurant are in the same skyscraper, just so you know. But I was in the mood for Sushi and Japanese food, which is one of my favourite cuisines. My friend Valentina came with me and we chatted, had cocktails and just enjoyed the food and the stunning view from the 39th floor.
The menu is diverse and full of yummy dishes – I had some trouble deciding what to order. They also have a few wagyu beef dishes like a 1kg steak for 1000 pounds (I am serious) which we did not order obviously. I was there with my vegetarian friend and she also found lots of things that she wanted to eat but in the end we shared most of the dishes which is always fun. I love that the London Restaurants adapt to food trends and requirements and it does not matter how freaky they are you will always get great things on your plate.
What we ordered? We ordered Edamame Beans – I always start with these nibble classics and then Sushi of course: The California Roll and the Veggie Roll, Veggie Tempura, Roasted Carrots with crispy quinoa, Miso Aubergine and a chocolate dessert. But we did not end there we had amazing cocktails. We just loved the atmosphere and the service as well as the view. It is so special to be so high up in the sky and watch the city from above, look down and celebrate life. But the elevator is a bit fast for my taste – it was almost like a free fall tower or maybe it just seems so fast because it is a glass elevator. But I survived in the end.
Here are some pics of the interior and of course the food.
And in the summer you can watch the sunset from this terrace with a cocktail in your hand – Imagine that!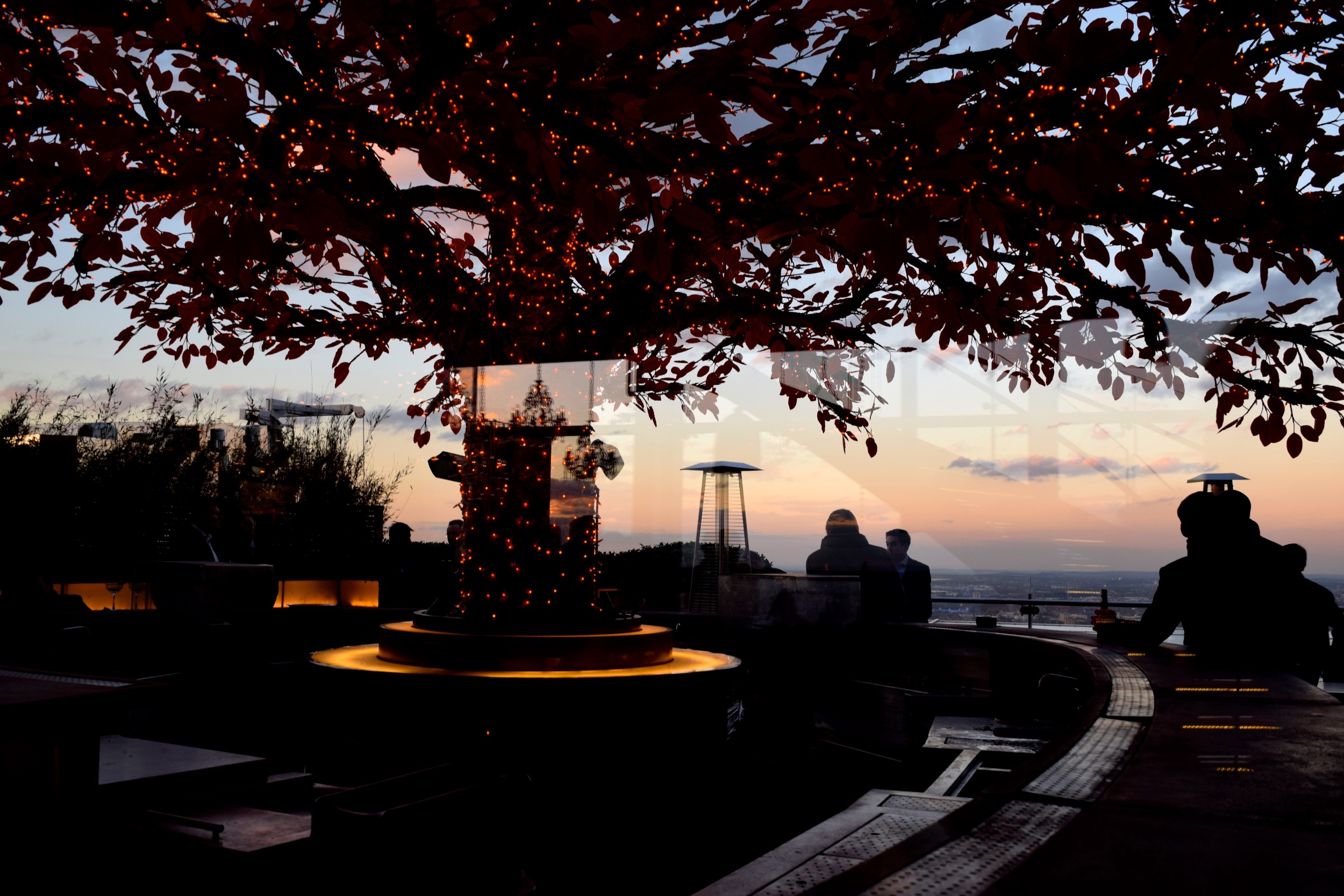 ---
SUSHI SAMBA
Salesforce Tower ( formerly Heron Tower )
110 Bishopsgate
EC2N4AY City of London
London
---