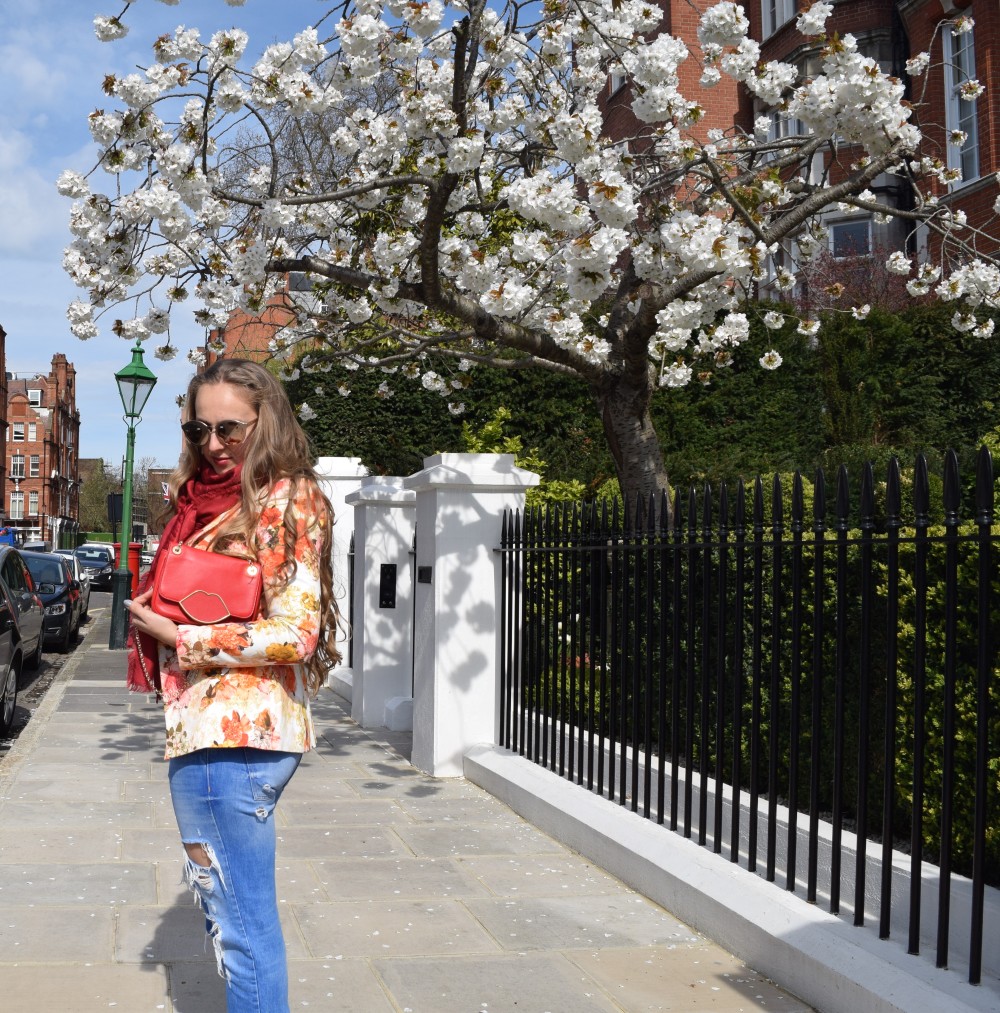 Flower Prints are always in season. They never go out of style and designers are constantly inspired by them so you can always wear your flower print cloth. That's a relief. I love classics in my wardrobe because you do not have to throw them out after just one season. This flower print blazer is probably 5 years old but the cut and the fit is still amazing and the print is so summery – I could never give it away. In the past weeks I did a massive wardrobe clearout and got rid of so many things – mostly the wild, trendy ones. I've even replaced the wardrobe itself after looking at the amazing discount wardrobes that are available now. These one season wonders are so ugly – I can stand them for a few weeks but as soon as the season is over – I hate it and will never wear it again. These garments hang in my wardrobe and never see the light of day again. That's a shame. So what do I do to prevent such one season wonders that fill up my wardrobe? I only buy cloth when I really need something in particular. Or if I see something I really love and cannot live without. But before buying I ask myself if I really need this, if I would wear it in 3 years as well and if I have similar things in my wardrobe already. If all three questions are answered correctly – I buy it. Otherwise it is a big NO.
But back to my look. In London we currently have 18°degrees, the sun is out and it feels like summer. So this floral blazer is just perfect for this kind of weather. Paired with my favourite ripped jeans – the look is very casual yet cool and modern. And what's better than combining this outfit with Chanel Espadrilles – they just fit all the time. Such classic shoes and totally worth their price. I wear them so often and I am so happy I got them before they sold out.
Red is also a lovely spring and summer colour and to the floral blazer the red Lulu Guinness Bag with the cute lips is just a cute accessory. Matching the golden hardware on the bag – I love to tie everything together with my golden sunnies by Linda Farrow.
---
CREDITS
Blazer /// Stella McCartney
Bag /// Lulu Guinness
Shoes /// Chanel
Jeans /// Zara
Scarf /// Louis Vuitton
Sunglasses /// Linda Farrow
---