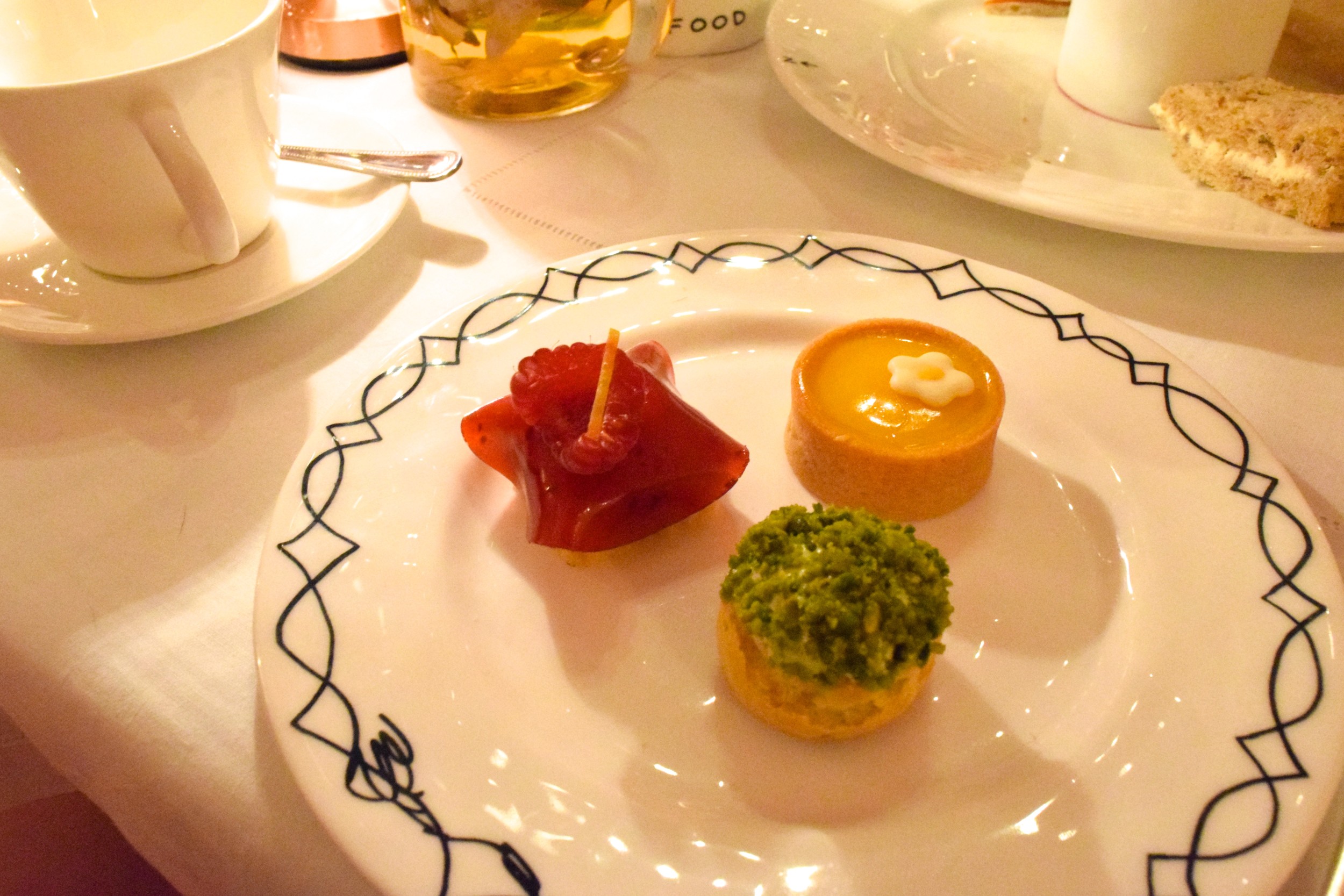 Afternoon Tea is a British thing but also a very girlish thing. Of course you see a few men but 90% are women – I would say. Guys please don't be offended if you also like to enjoy Afternoon Teas – I can totally understand that you do. But at sketch it is a only women thing in my opinion. The Gallery where they serve their Afternoon Tea is Pink – the chairs, the wall paint, absolutely everywhere you look – you see the color pink. I totally fell in love with this room because it is girlie but also very elegant and classy. Imagine yourself sitting here, having some tea and cakes – it must be heaven – right?
At least that's how we felt. I took Valentina along, a friend of mine who can't live without cakes and sweets – so my perfect companion to enjoy an afternoon tea with. We don't count calories – we cherish the afternoon tea ceremony and just enjoy ourselfs. Valentina even had her own vegetarian etagère full of goodness. Vegetarian options and other requirements are not a problem. sketch is very flexible and really wants you to be comfortable and feel at home – which we did.
We had a lovely time at sketch. We both agreed that we would love to come back soon because the sandwiches were amazing, there was even a warm one with Mozzarella and Pesto. So yummy – but the cakes are still the most important part. The Pistachio Choux was so delicious as well as the Passion Fruit Cheese Cake. The scones were also amazing, they were freshly baked and warm when they arrived at the table. Fresh scones are the best especially when they are fluffy and have a little crunchy crust. I love that they are savoury and sweet at the same time. What I loved furthermore was the China. Every piece has a message or a word written on them and the plates have a lovely ornament drawn on them. It looks so unique and artistic – the china doesn't overpower the pink interior and is quite laid back in comparison to the rest. Everything else at sketch is over the top unique and is designed through like the loos. When you enter them you feel like your are on Mars or some other foreign planet. London sets trends that's for sure maybe the loos look like that everyhwhere in 50 years. Who knows?
But for now I will show you around at sketch. Enjoy.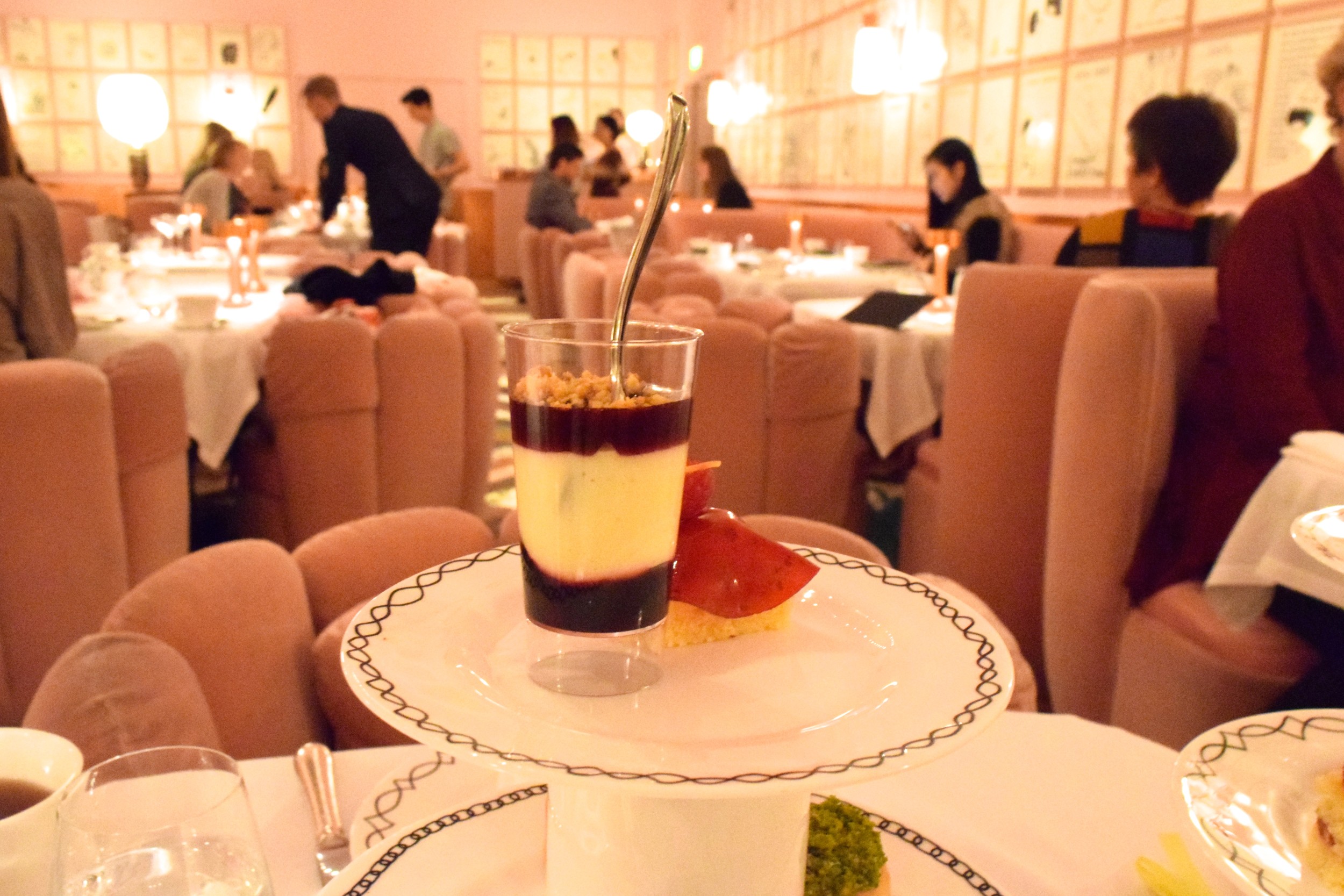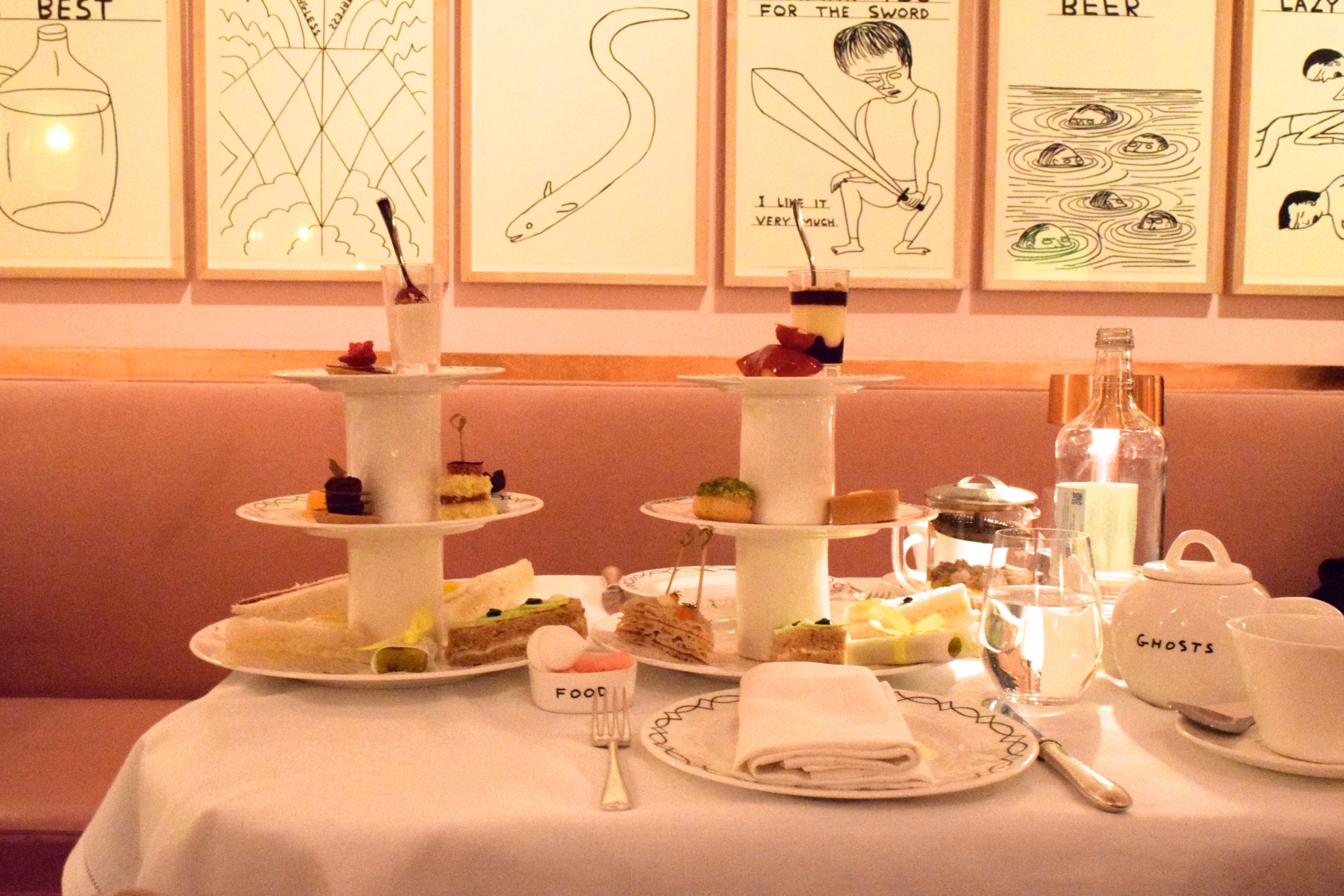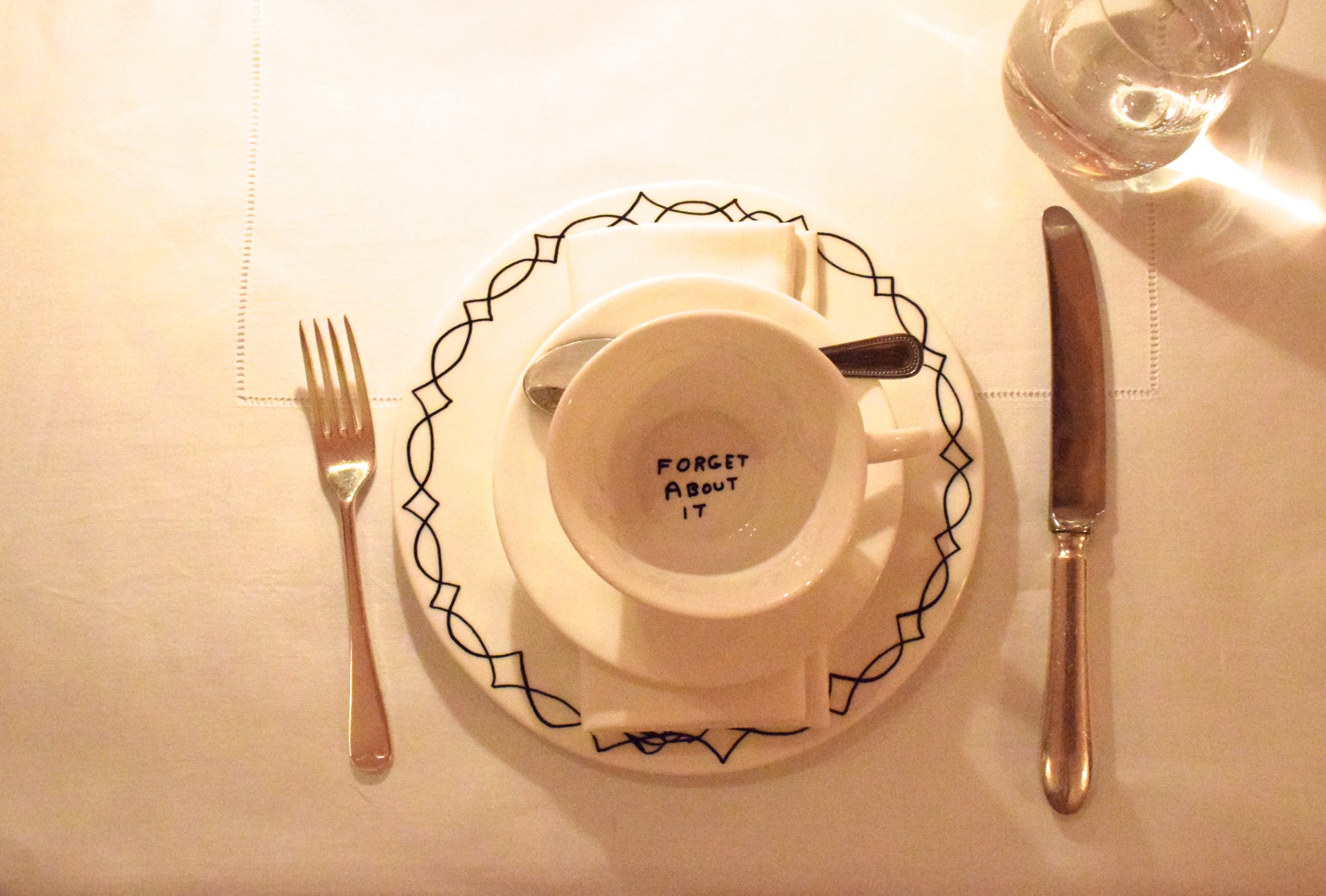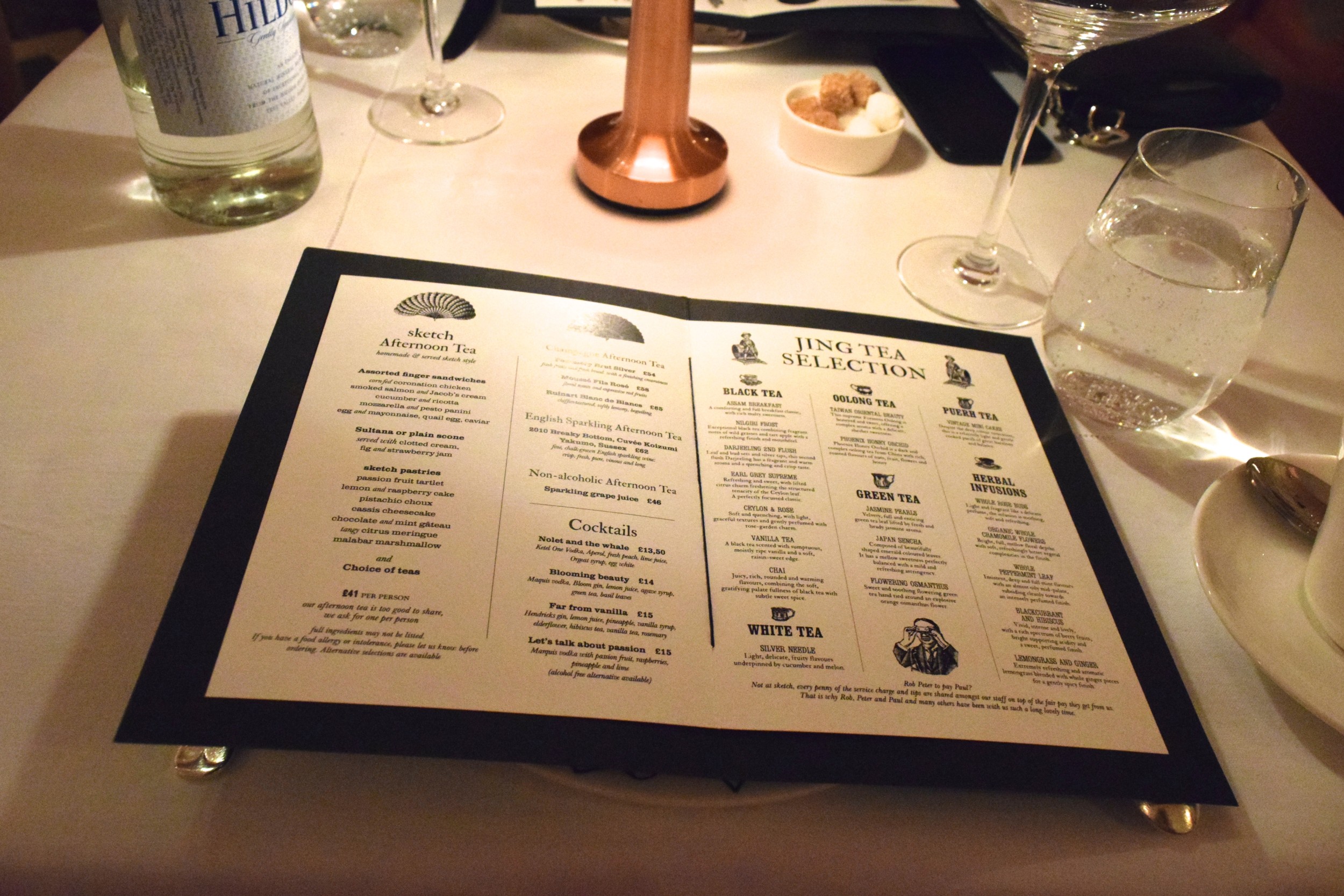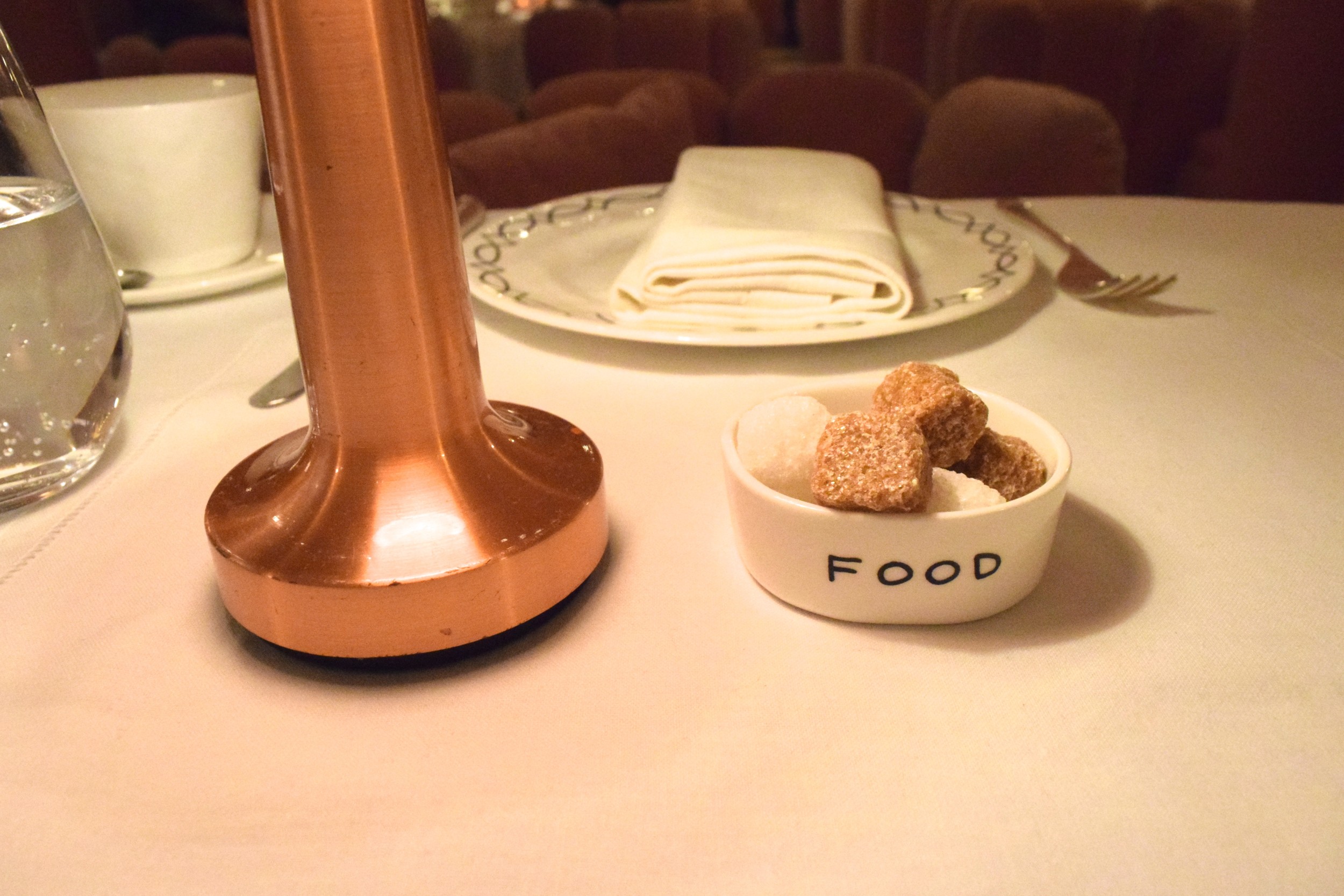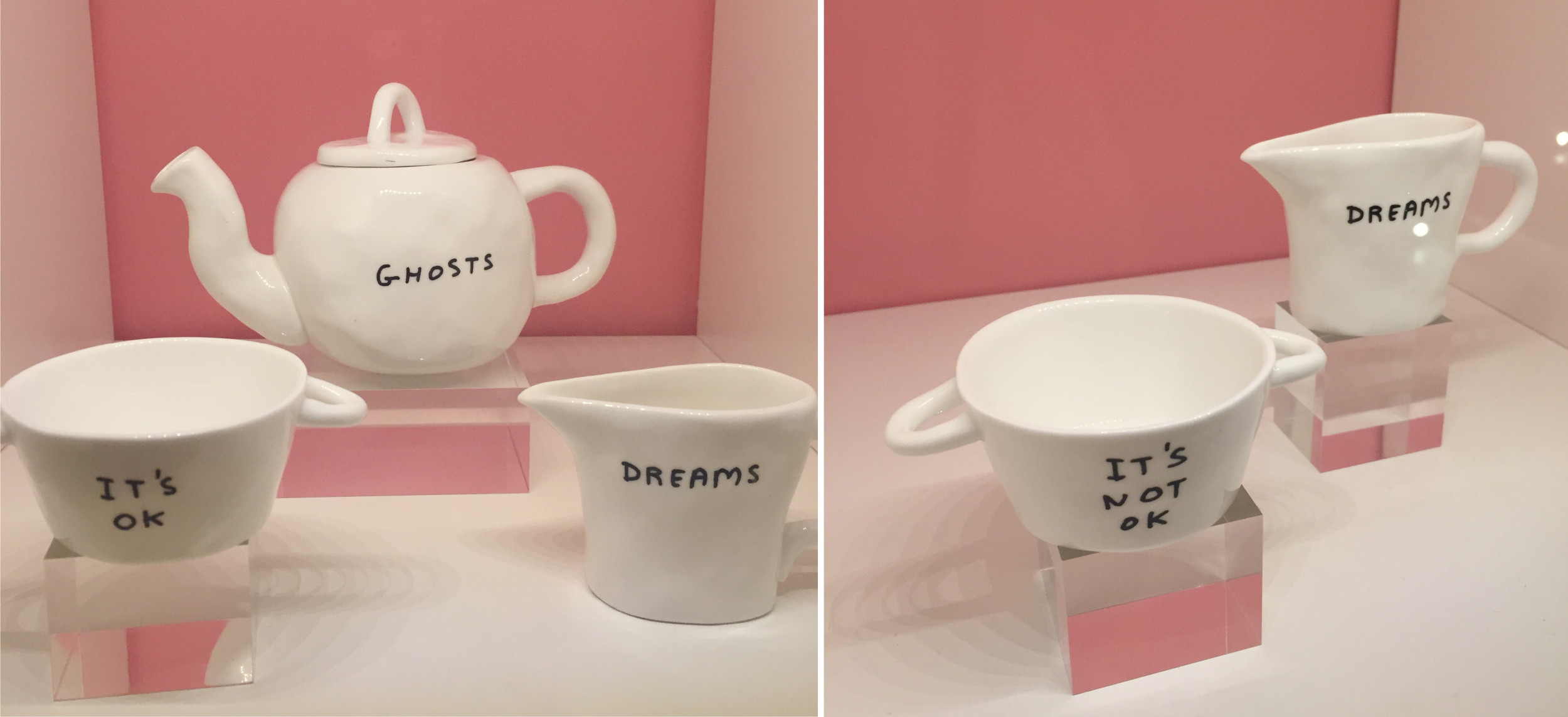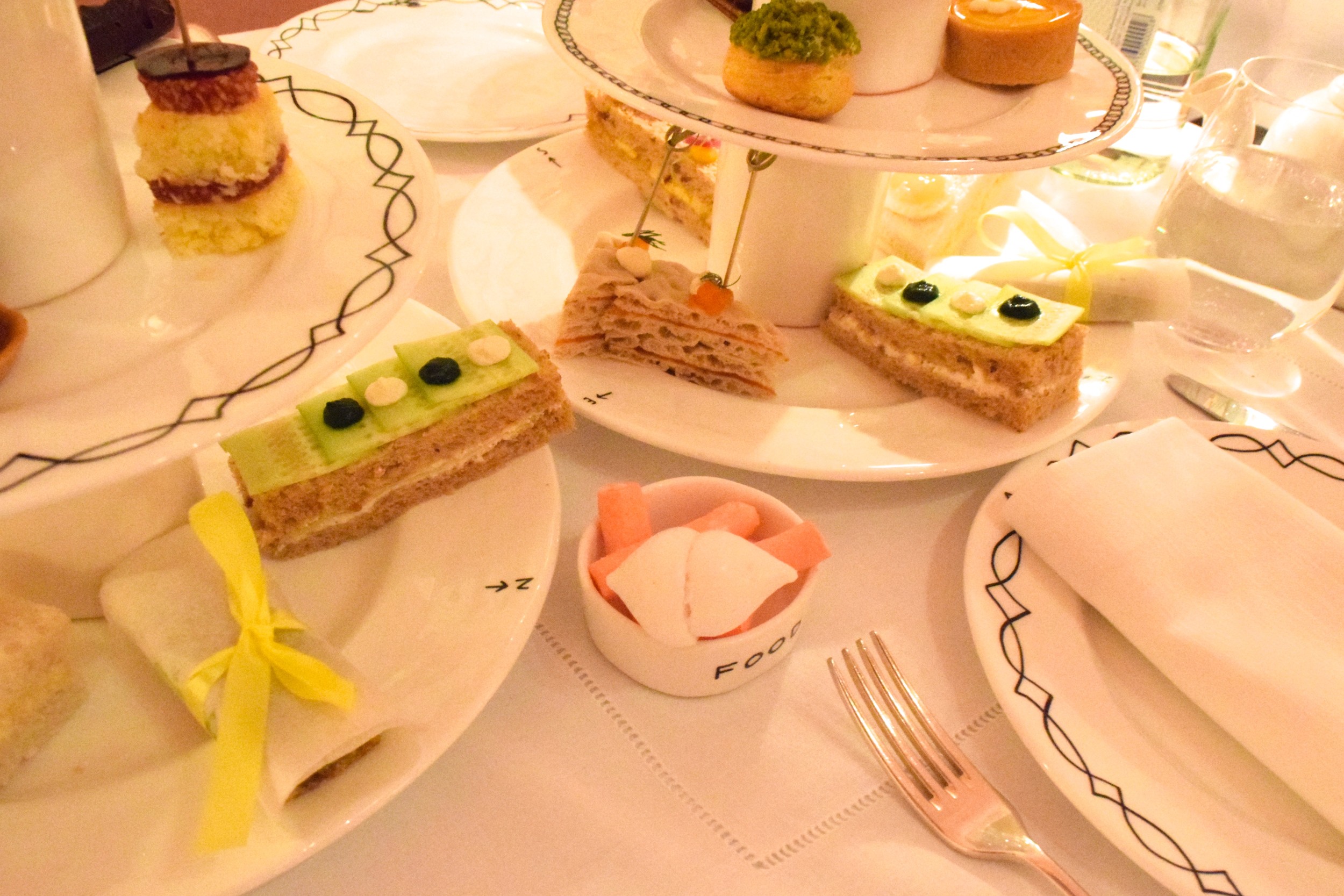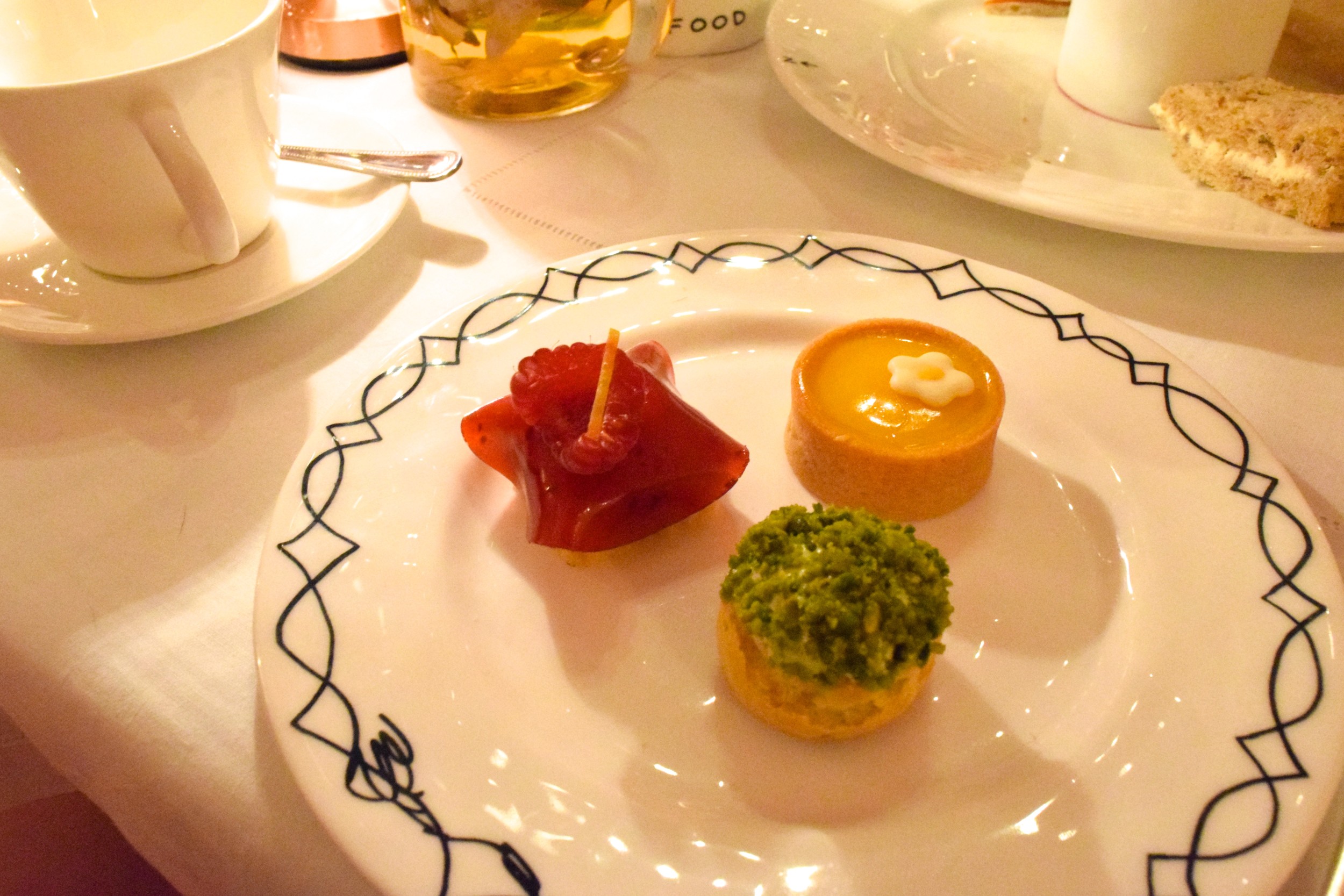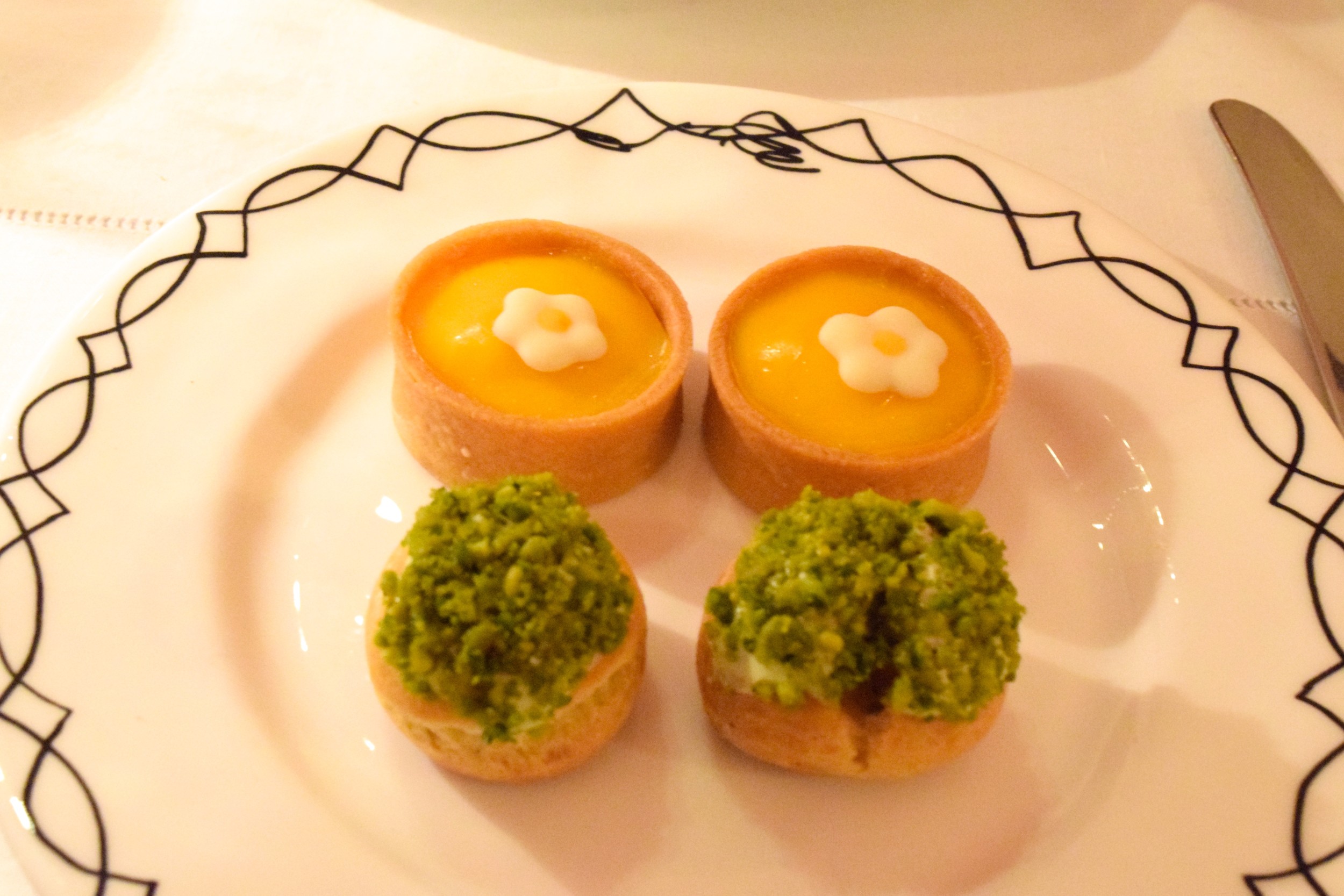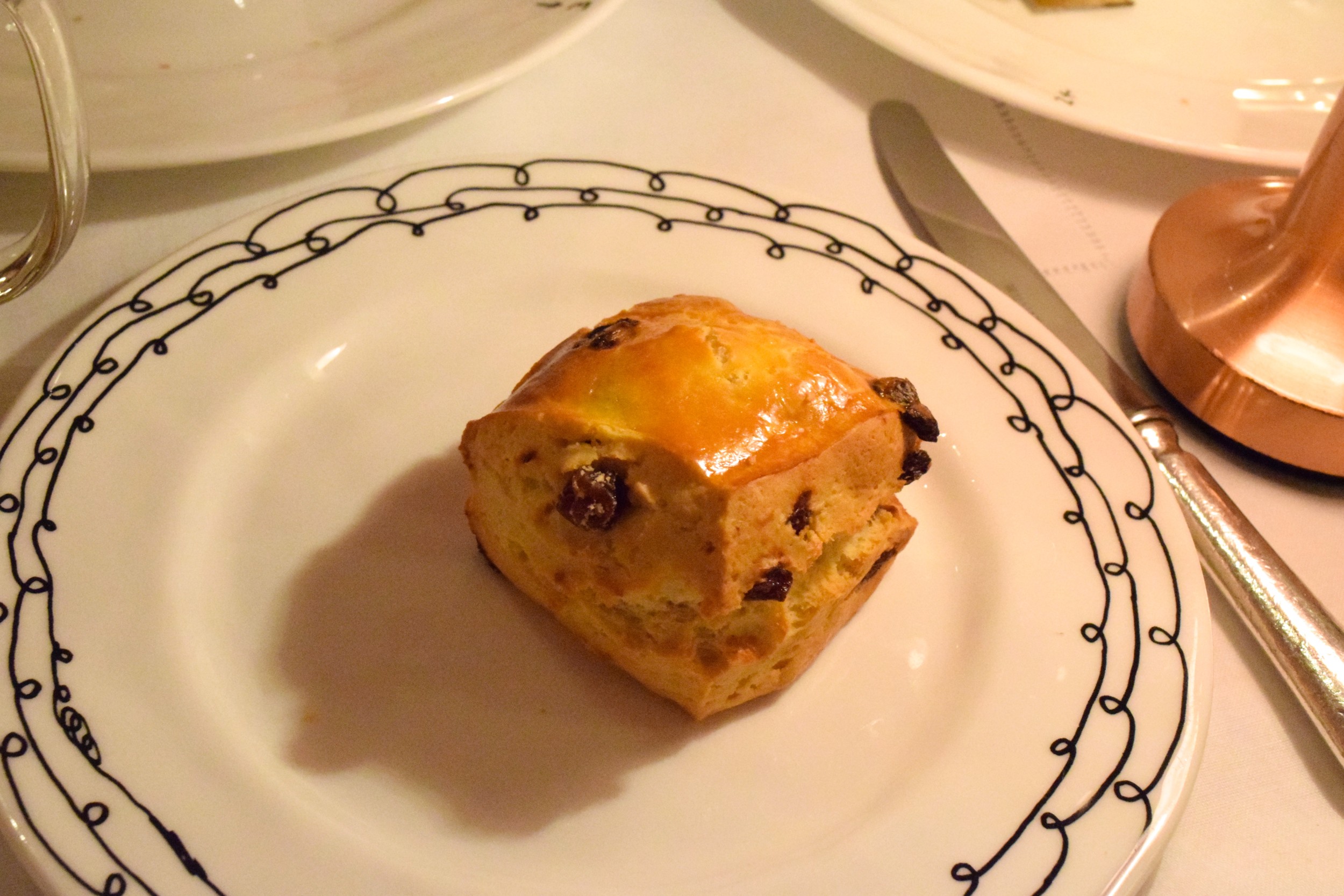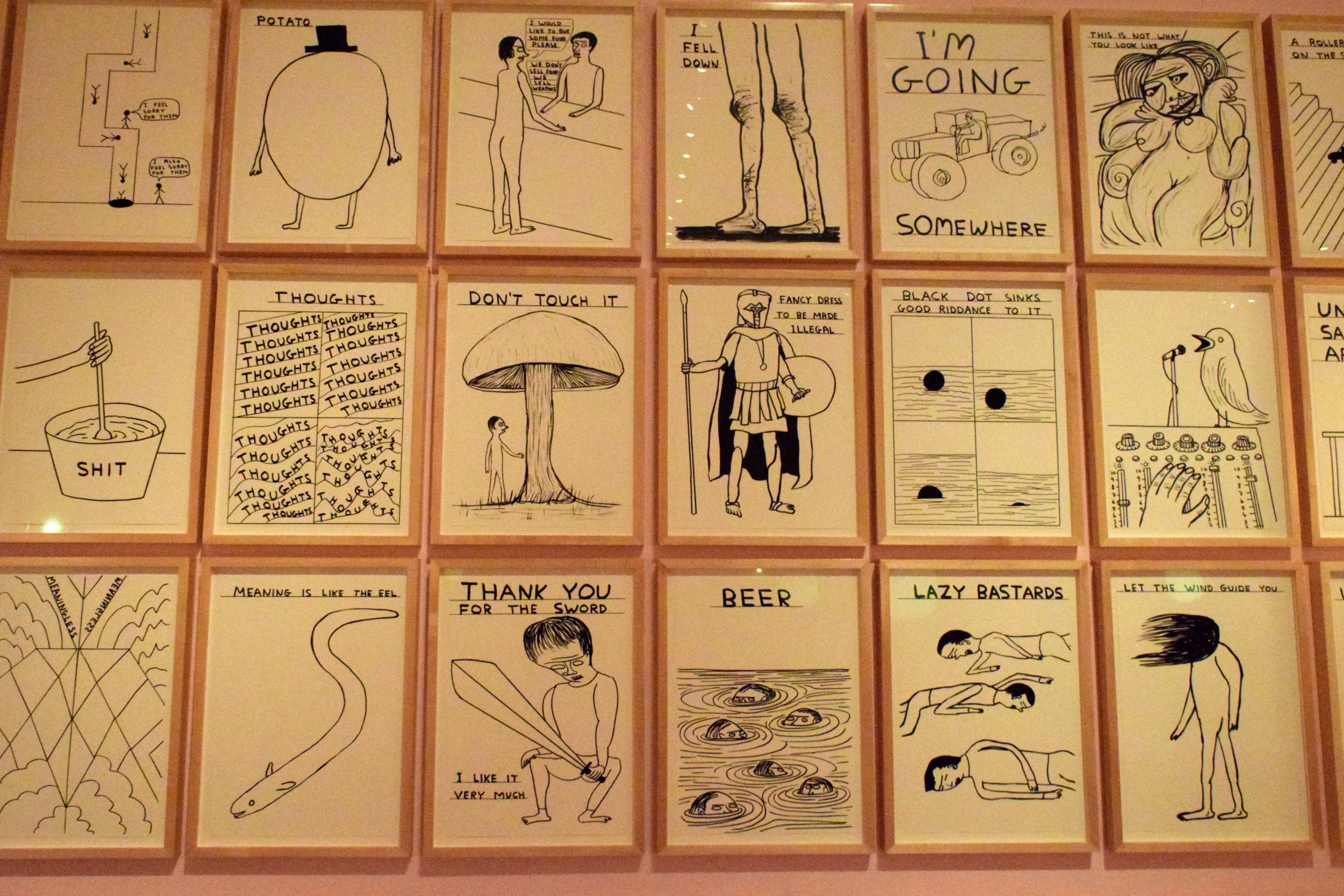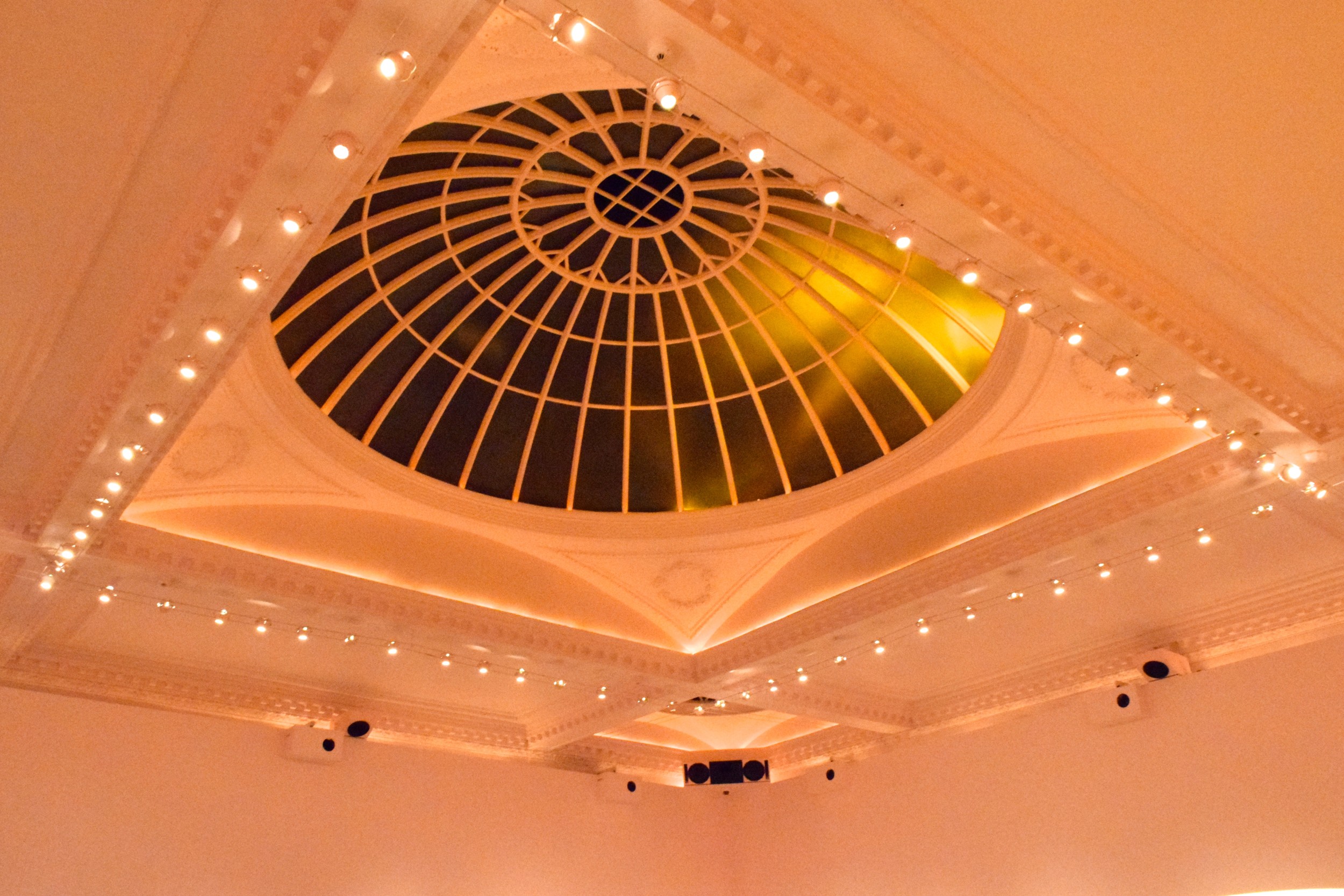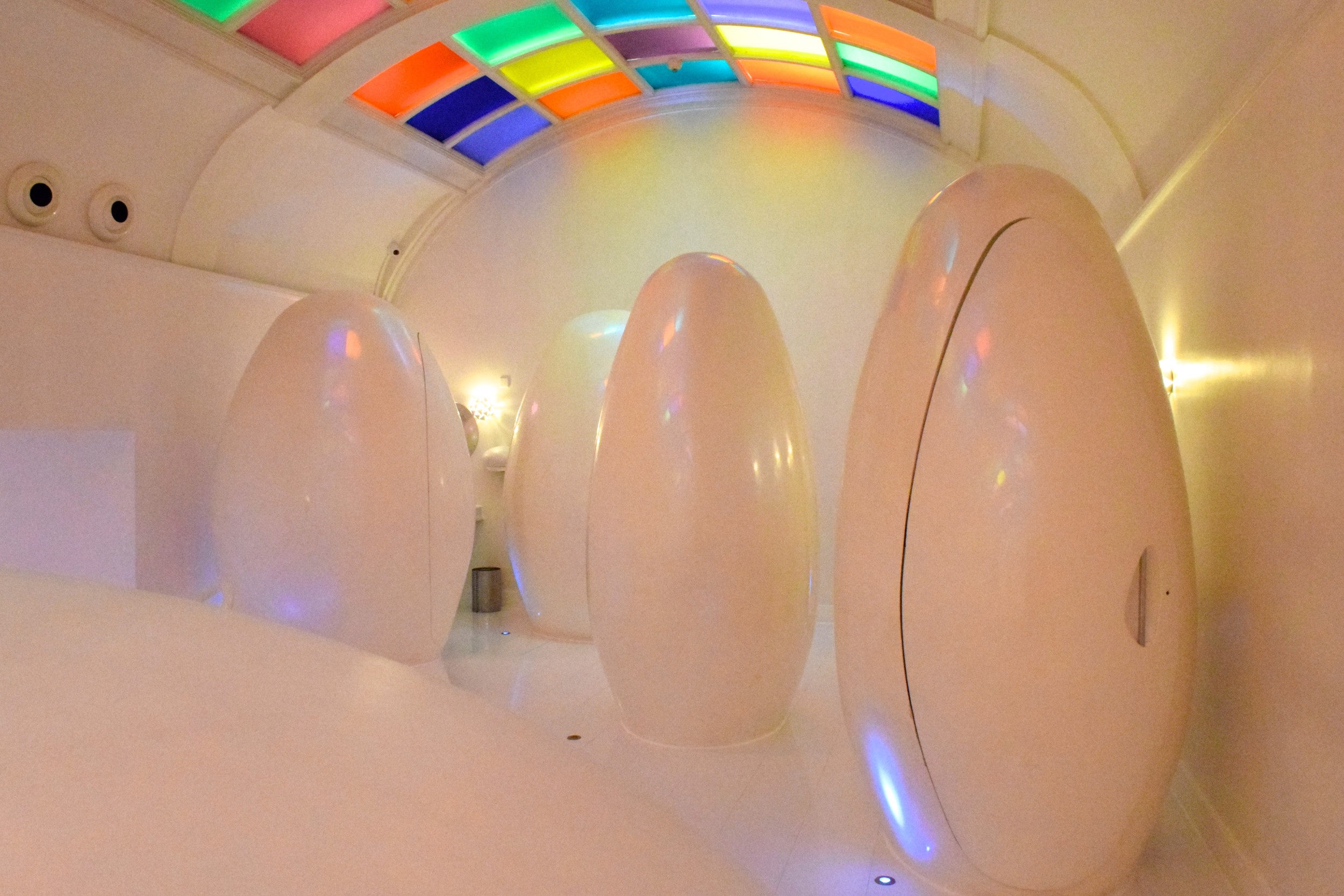 ---
sketch
9 Conduit Street
W1S 2XG Mayfair
London
---