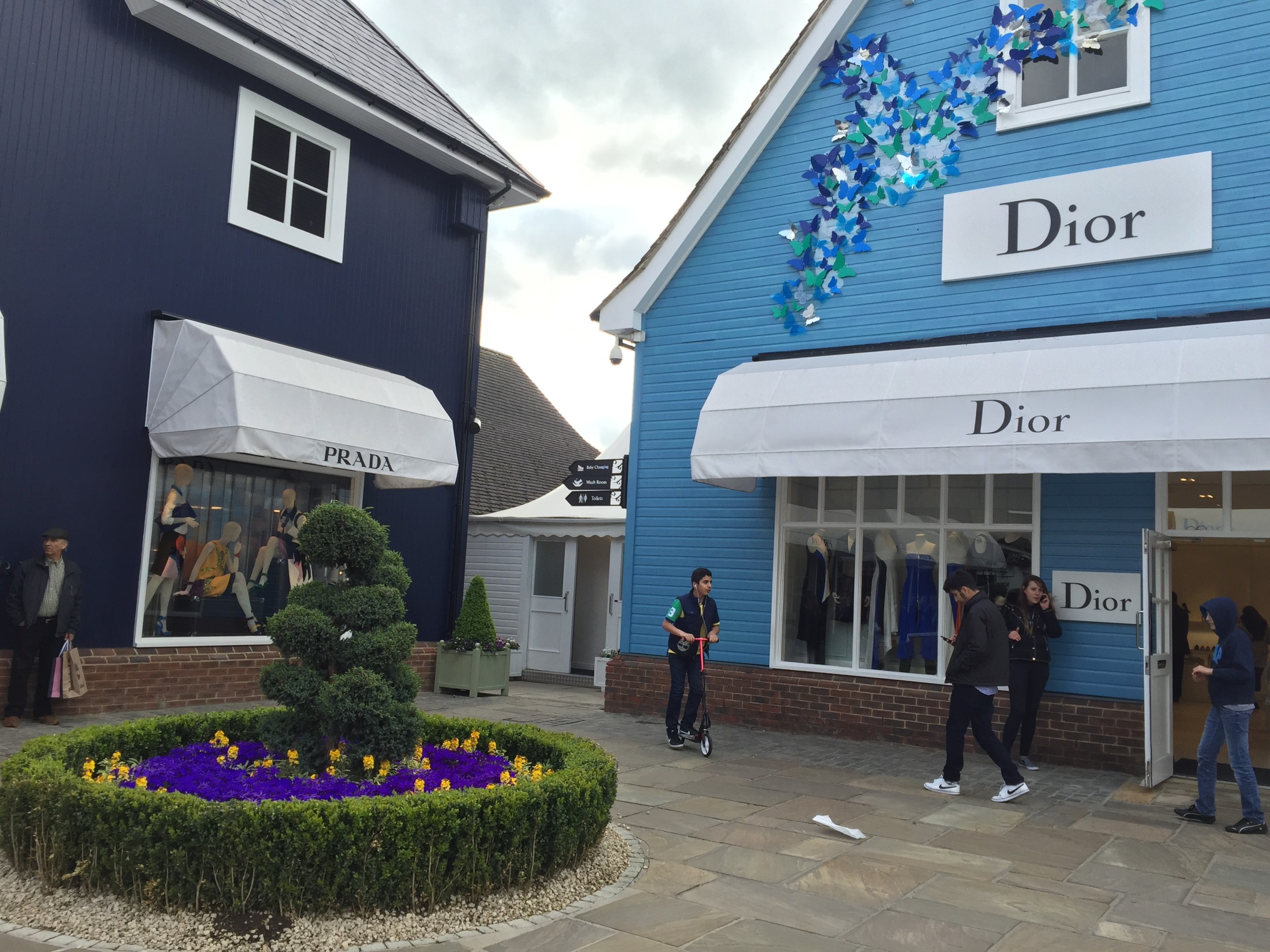 Hey Fashionistas, Bargainers, Designer Lovers, Label Junkies, Fashion Babes and Men! This is the place to go when you like Designer Cloth for reasonable prices. Bicester Village is about 1.5 hours away from London by car. There are also busses and shuttles that you can take to get to your favourite Labels. I wanted to go there for a while now but I had to wait until I saved some money and convincing my boyfriend to go on a shopping trip with me. (He hates shopping and I can be quite the excessive shopper so he cannot stand me when I run through stores totally crazy about everything that I see.) But this time I did not even had to convince him. Out of the blue HE was the one that wanted to go there because he really needed some new jeans and a trench. I jumped out of the bed and into a quick sporty outfit and I was ready to hit the road. He did not have to tell me twice to go shopping at high end designers for less.
When we got there it was quite crowded and we had to fight for a parking spot and drove around like maniacs for 35 min. But I totally forgot about the hassel after spotting the following stores: DIOR, STELLA MCCARTNEY, CHLOE, VALENTINO, CELINE, TORY BURCH, PRADA, TODS, and many more. I was in Shopping Heaven even though it is May and not a J-month (maybe you remember that I only wanted to shop three month a year during sale, but what I bought was definitely on sale).
Wanna know what I bought – Scroll down to the bottom. The regular Price was 390 Pounds Outlet Price was marked down to 150 Pounds which is 62% of the Retail Price – thats amazing.