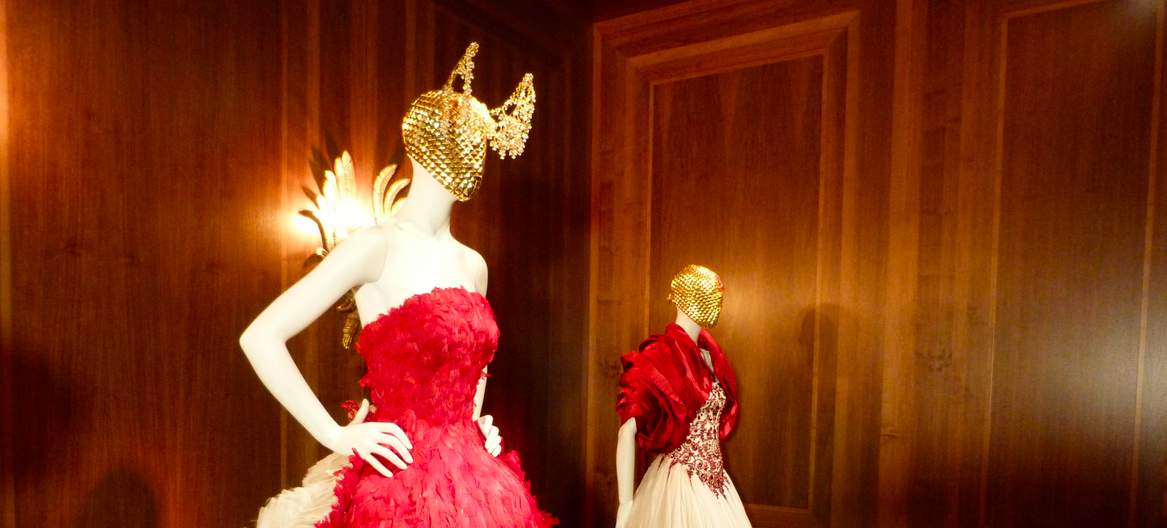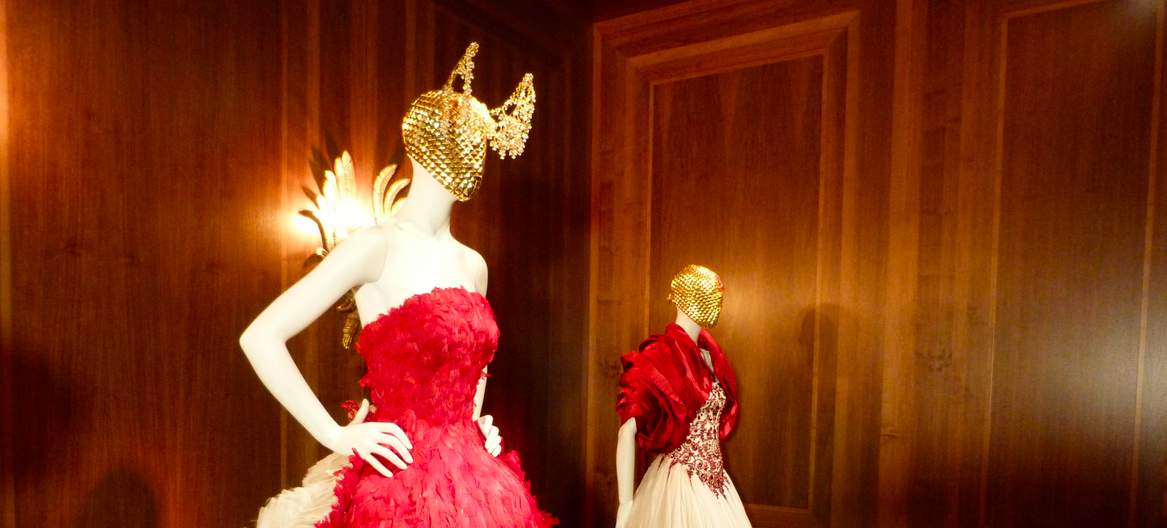 On Thursday I was at the Press Viewing for the first and largest retrospective of Alexander McQueen at the V&A called "SAVAGE BEAUTY". You might have heard the name before. At the MET – the Metropolitan Museum of Art in New York hosted a similar exhibition about Alexander McQueen with the same title. It was so popular that they extended it for a few month because there was such a run on it.
Well in London it is kind of the same, if not even more popular. The exhibition hasn't even started yet (officially) and the exhibition is sold out completely. The exhibition opens its doors to the public TODAY. Alexander McQueen is a British fashion icon, who studied at London's Central Saint Martins College of Fashion (the best fashion university of the world), worked on Savile Row (best place to get a made to measure or a bespoke suit), was known as the Enfant Terrible of Fashion and London was his home and origin.
---
"LONDON'S WHERE I WAS BROUGHT UP. IT'S WHERE MY HEART IS AND WHERE I GET MY INSPIRATION."
Alexander McQueen, 2010
---
The exhibition in London has 30 more pieces to showcase and is so spectacular that I hope you already booked a ticket. Otherwise you should hope that they extend the show as well that you can buy some more tickets soon. It is not only a must see exhibition – it is in fact the most amazing exhibition that I have seen in my live. I have to say that it was very special for me because I am quite the fan of Alexander McQueen.
He is the reason I even started studying fashion journalism in the first place. In my acceptance test for the university I wrote about McQueen, how he revolutionised fashion by presenting it in an unusual as well as an artistic way and how he impacted me and my understanding of fashion.
I was so excited for the press viewing, because I knew I would love it, but it even exceeded my expectations. First of all the fashion and ever single piece of Alexander McQueen are a piece of art and are so beautiful to look at. I was actually walking through Savage Beauty three times today. I just could not get enough of the pieces, the looks, the videos, the presentations, the quotes. I enjoyed it so much, I would love to see it again. It is such a big inspiration and I would think that even a person who is not interested in fashion would like it, would understand it as a form of art and would appreciate it.
Seeing all the divers collections and actually standing in front of them was really amazing and such a special experience. I cannot believe how creative and extraordinary his designs were and this made me sad somehow. I would have loved to see more of him and his beautiful designs. Unfortunately he ended his life in February 2010 and the fashion world is still not over his death. He will always be a key figure of fashion and an inspiration. His legacy will live on.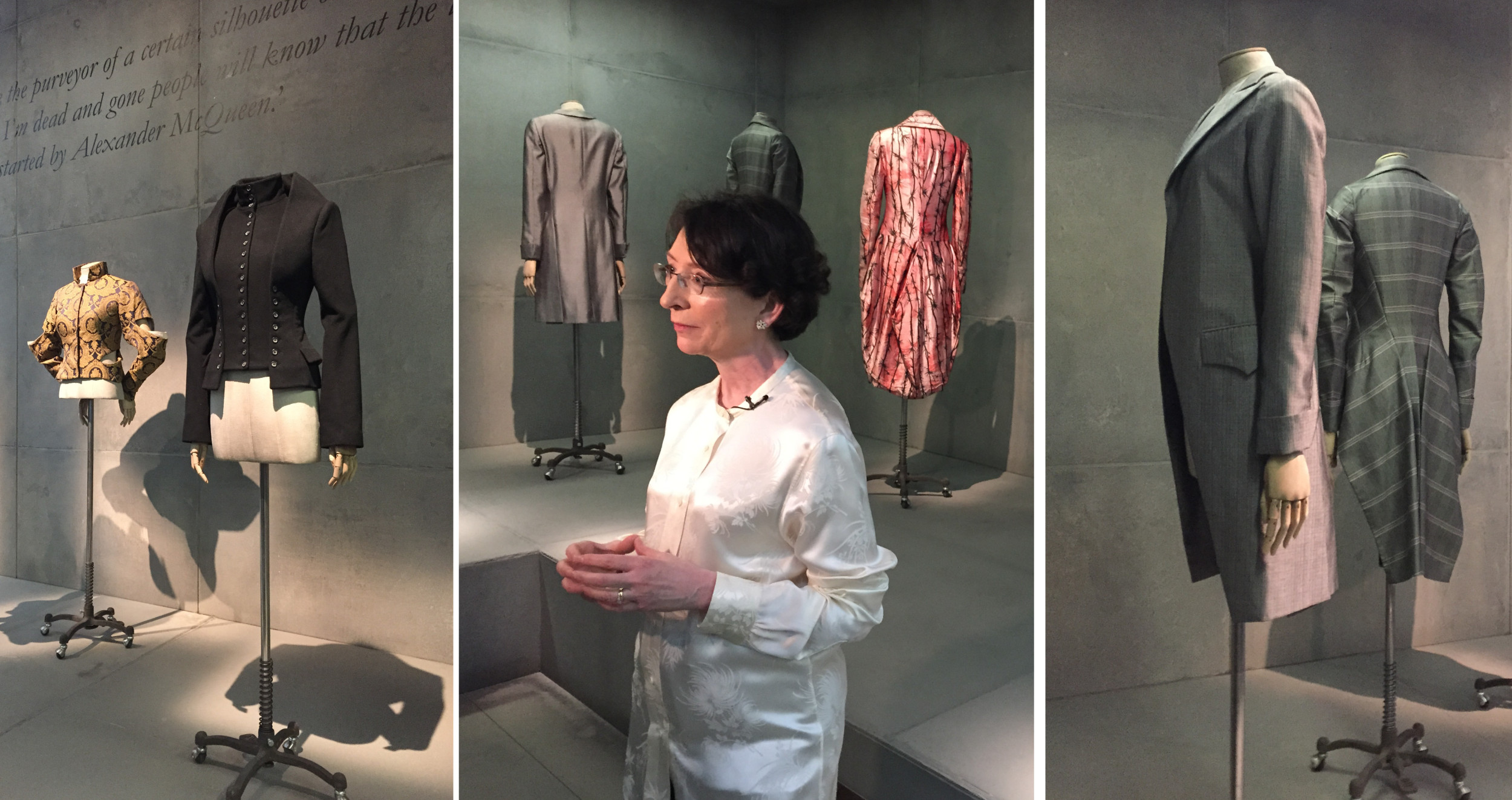 Claire Wilcox, the Senior Curator of *Savage Beauty*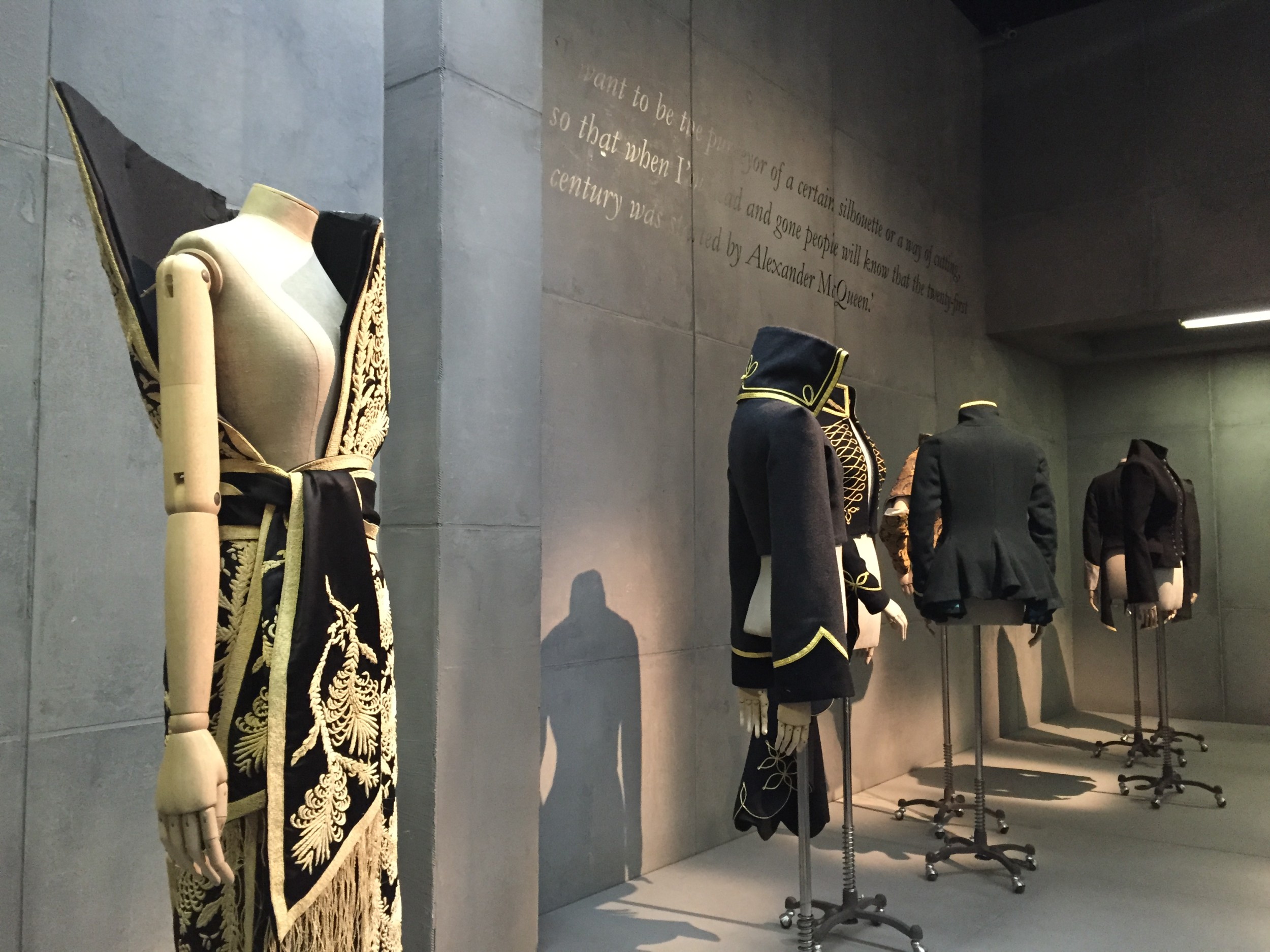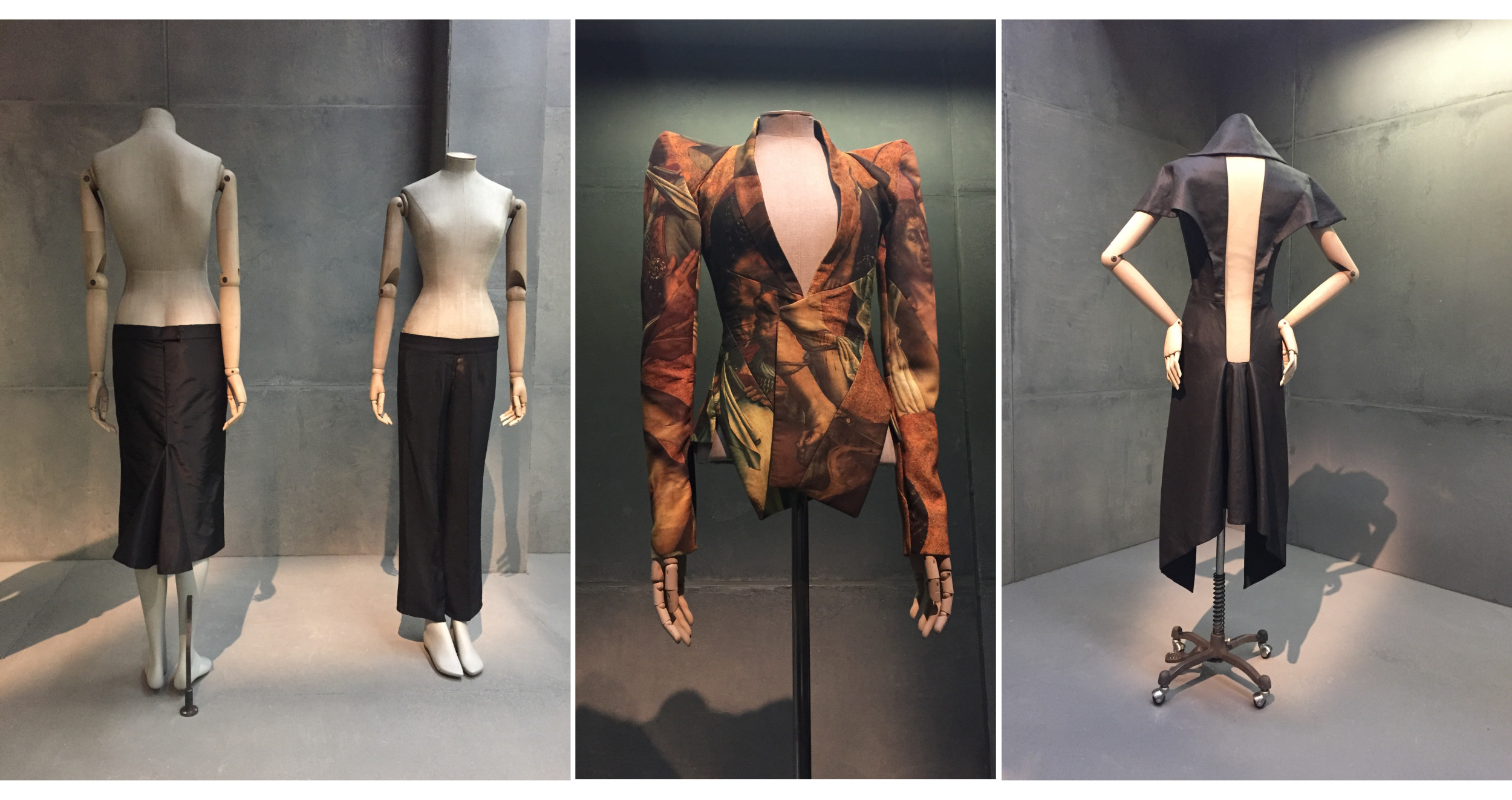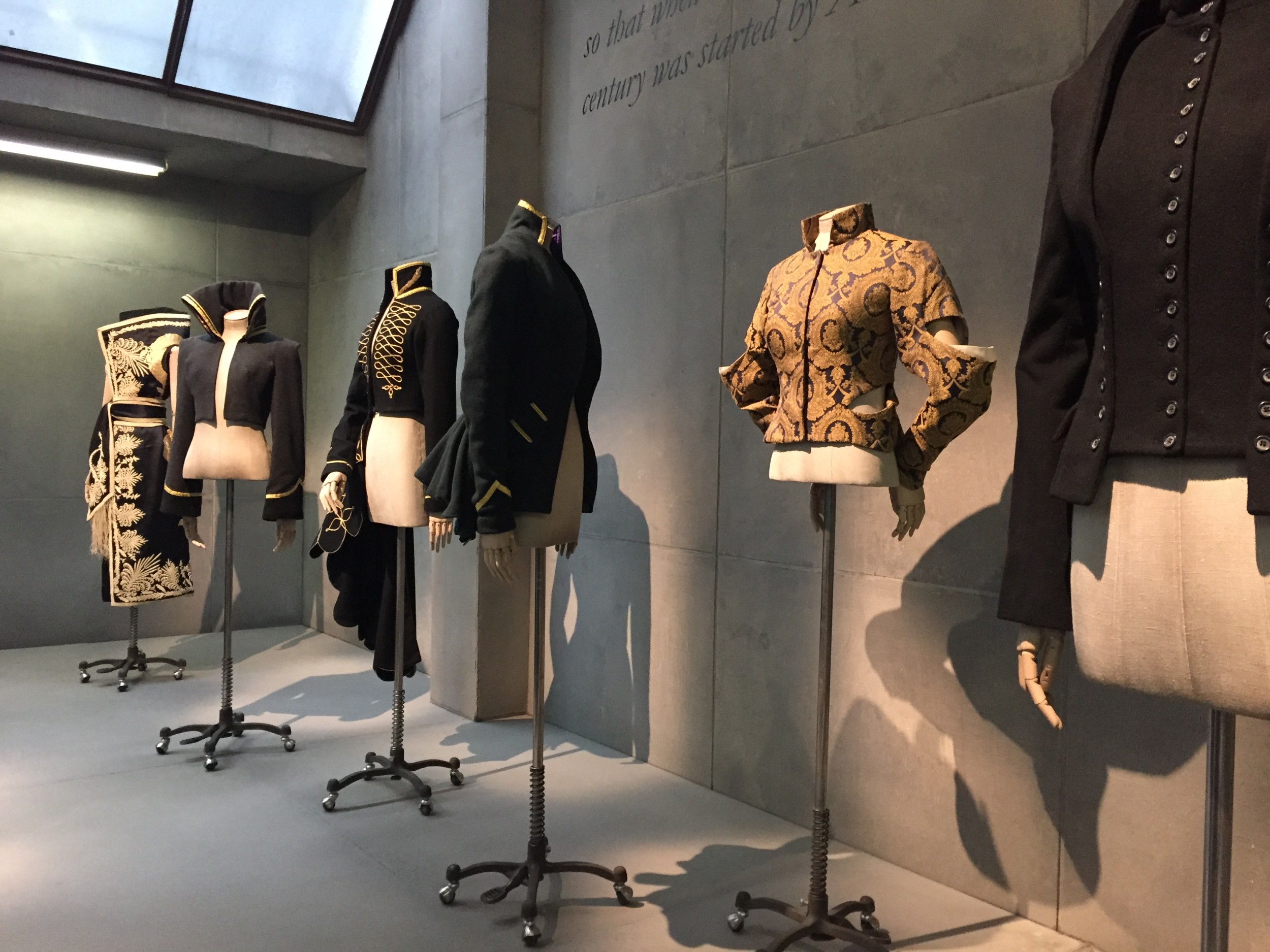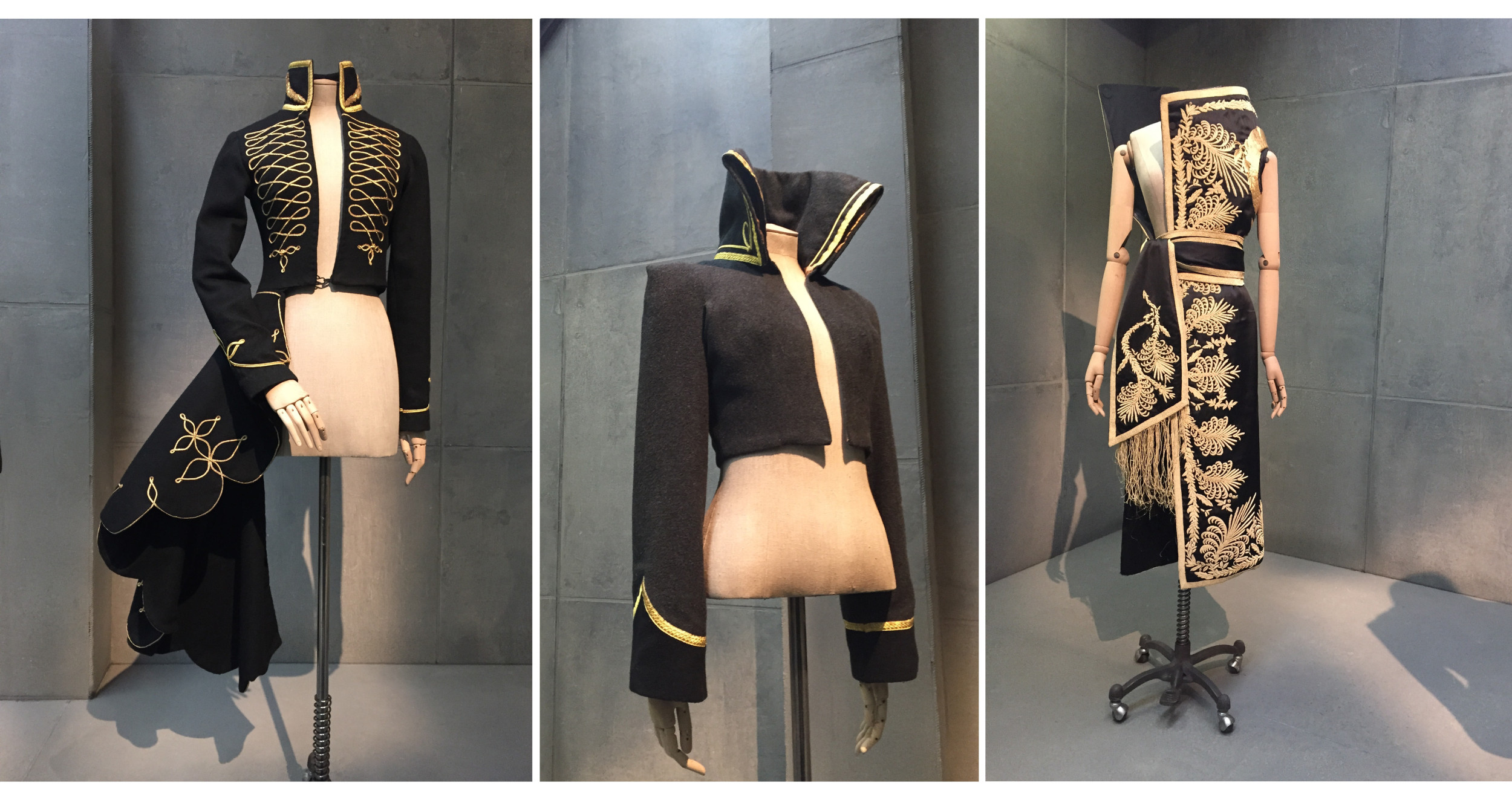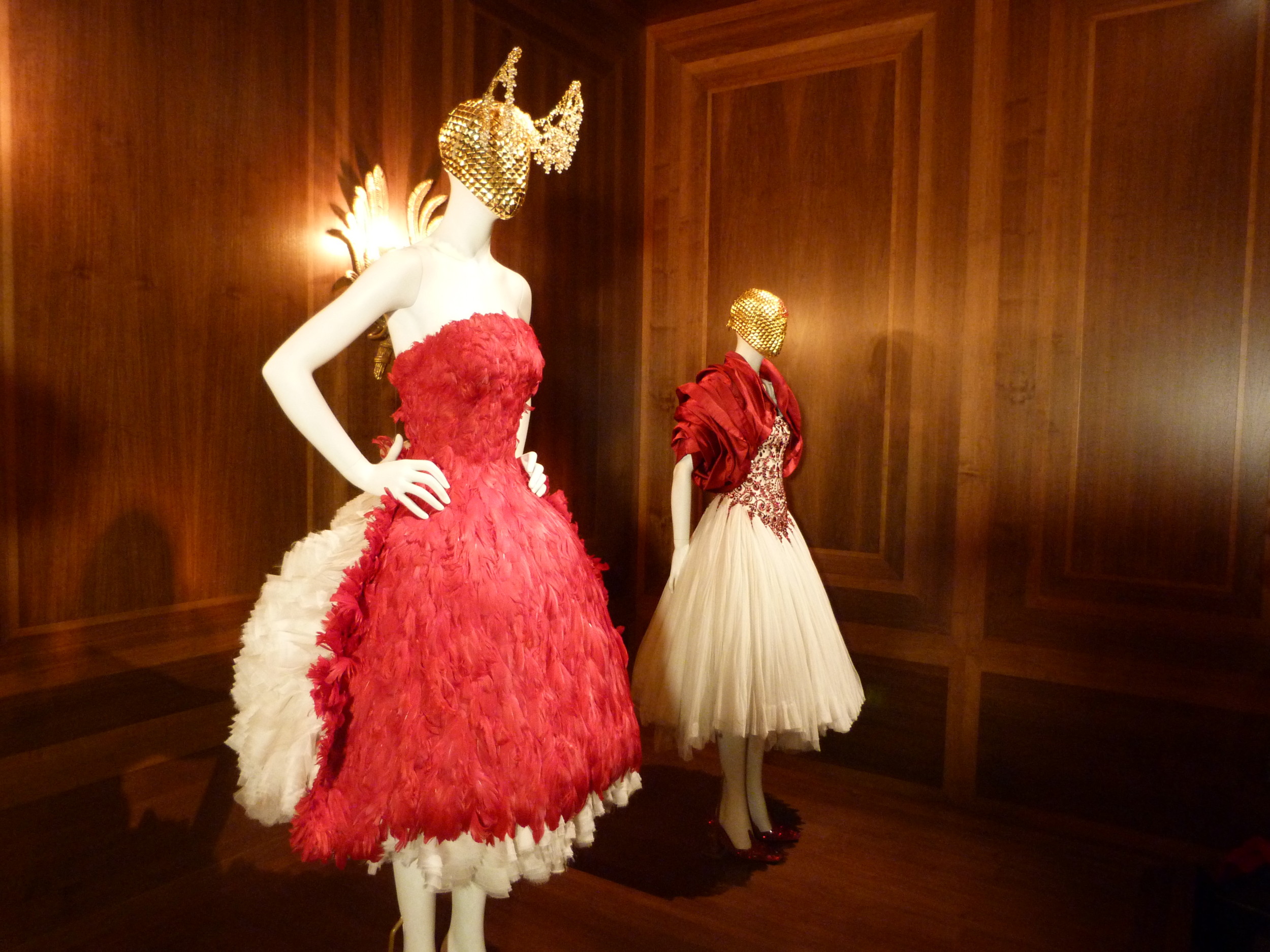 This is not all, there is plenty more to see in this Exhibition. Claire Wilcox, the Curator of Savage Beauty did an amazing job and I will remember Savage Beauty forever.
Visit the V&A Museum Website to get further information and for booking a ticket.
Another Highlight at the Press Viewing?
Meeting Susie Lau from STYLE BUBBLE