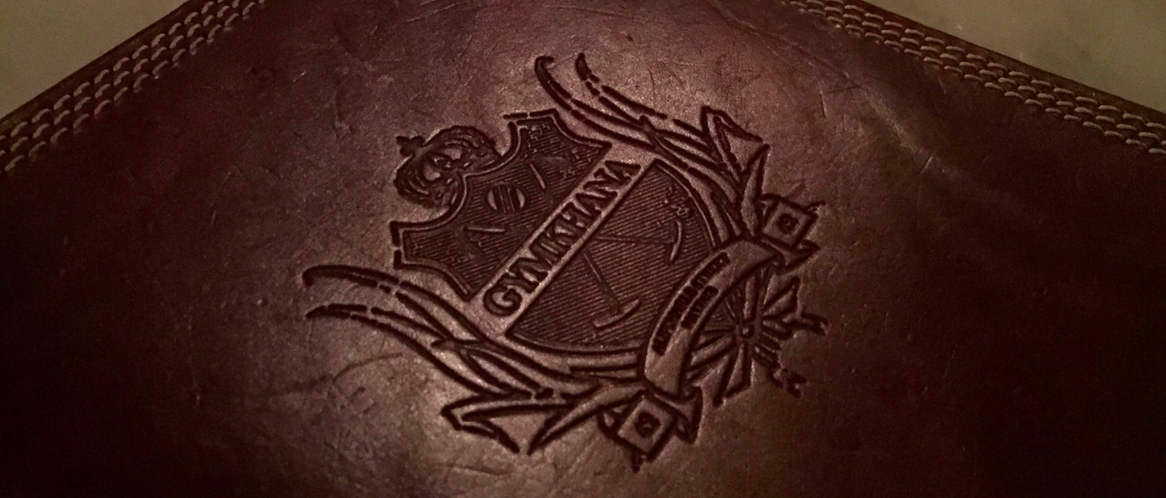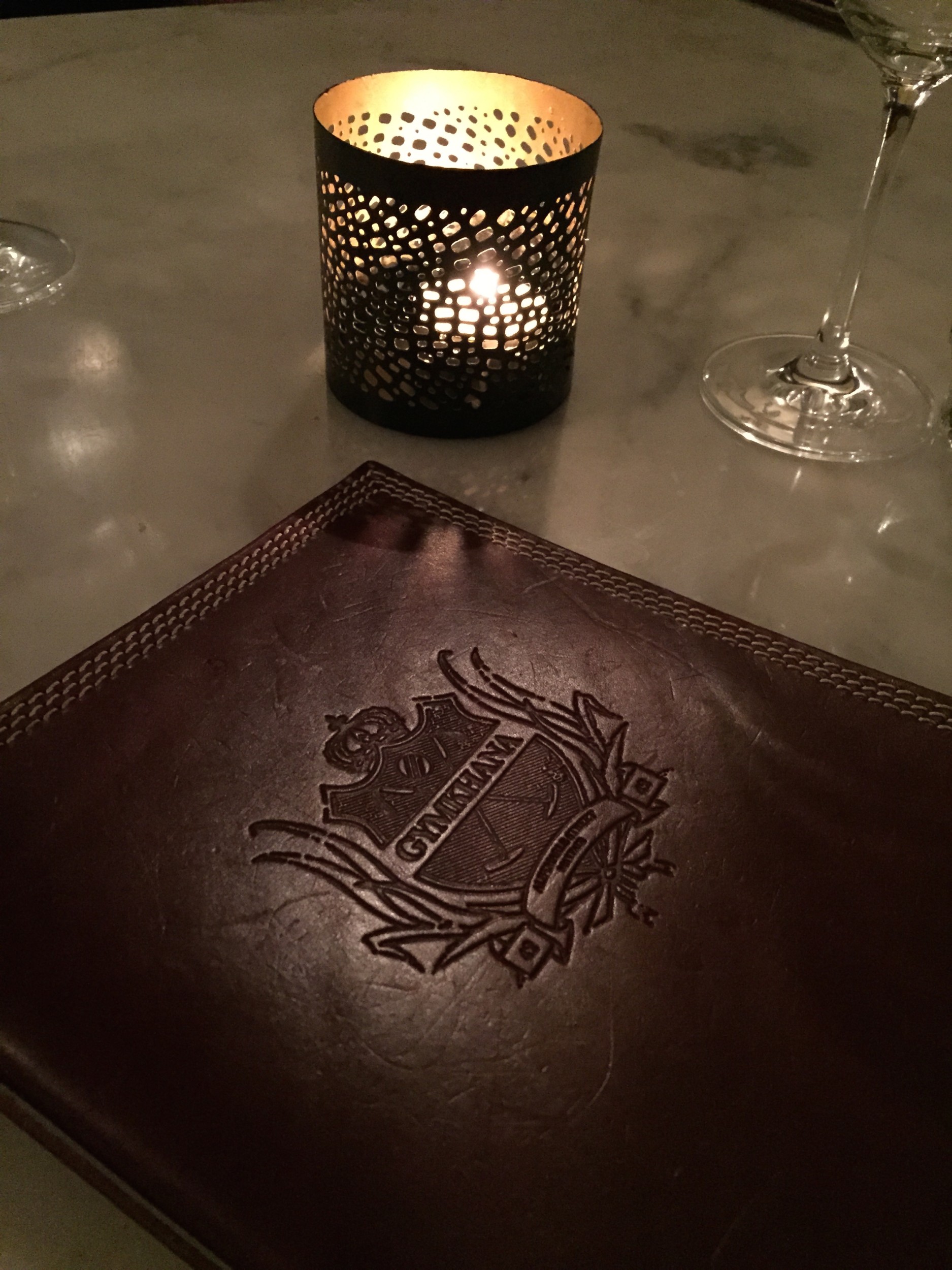 Mayfair has lots of nice restaurants and this is one of them. The Gymkhana is an Indian Delight. The Restaurant, which was set up by the British Raj, is inspired by colonial Indian Gymkhana clubs, where members of the high society came to socialise, drink, dine and play sports.
I have to say that we are big fans of Indian food because the spices and the flavours are so intense and rich. For us it is something really special and we really enjoy eating amazing Indian dishes. Our all time favourite is the Amaya in Belgravia but we wanted to try a new place this time. We did not regret that we came.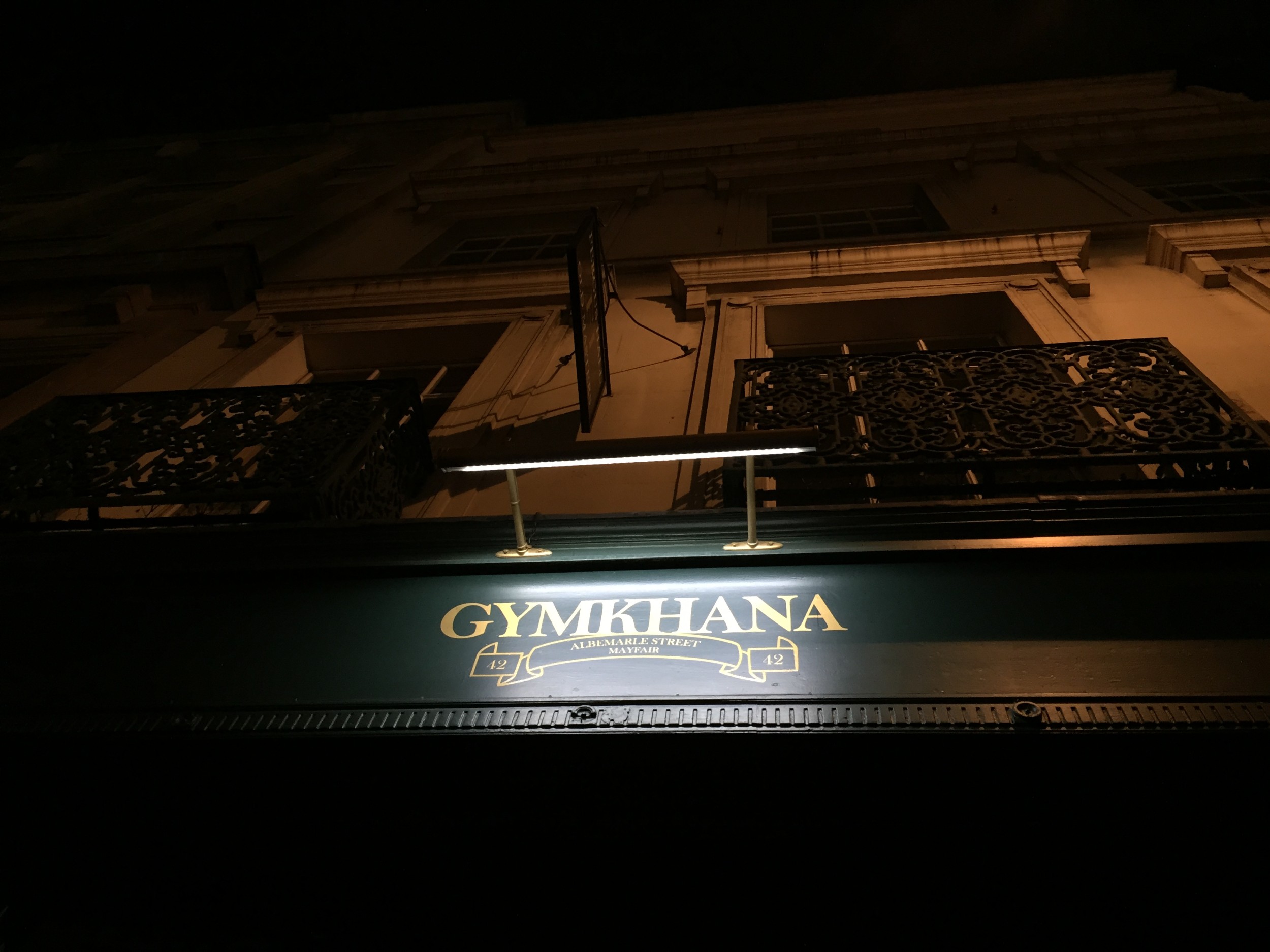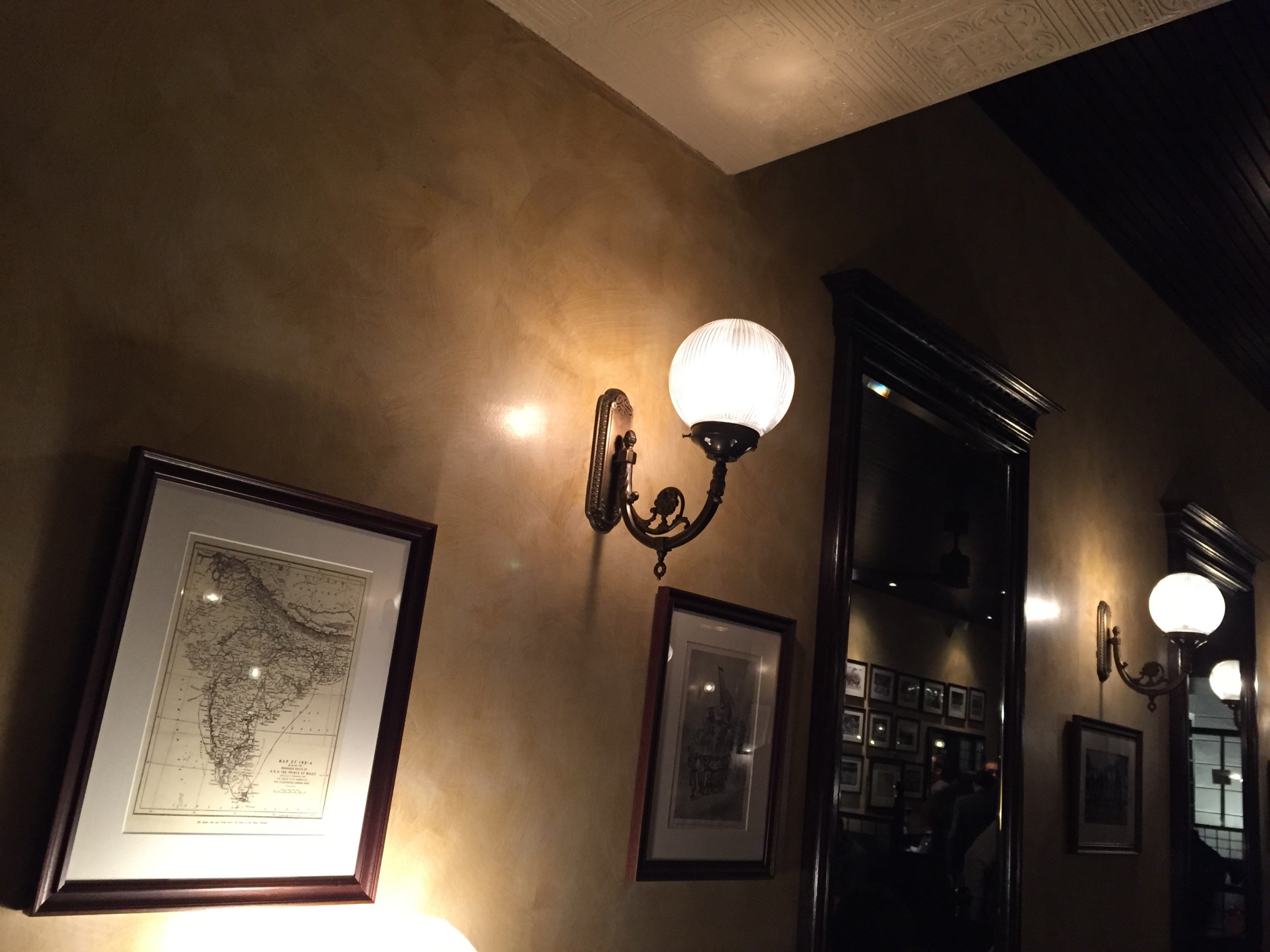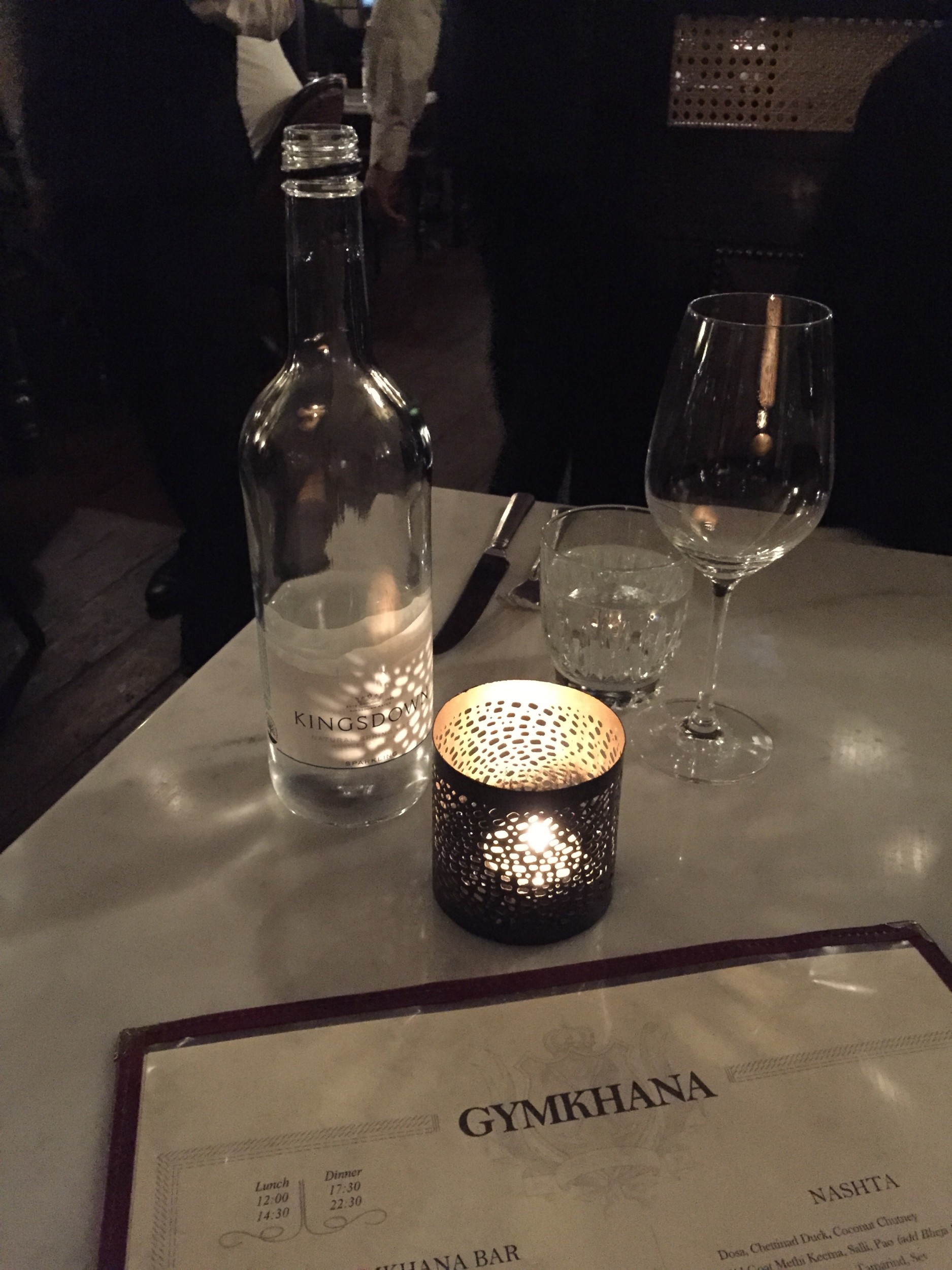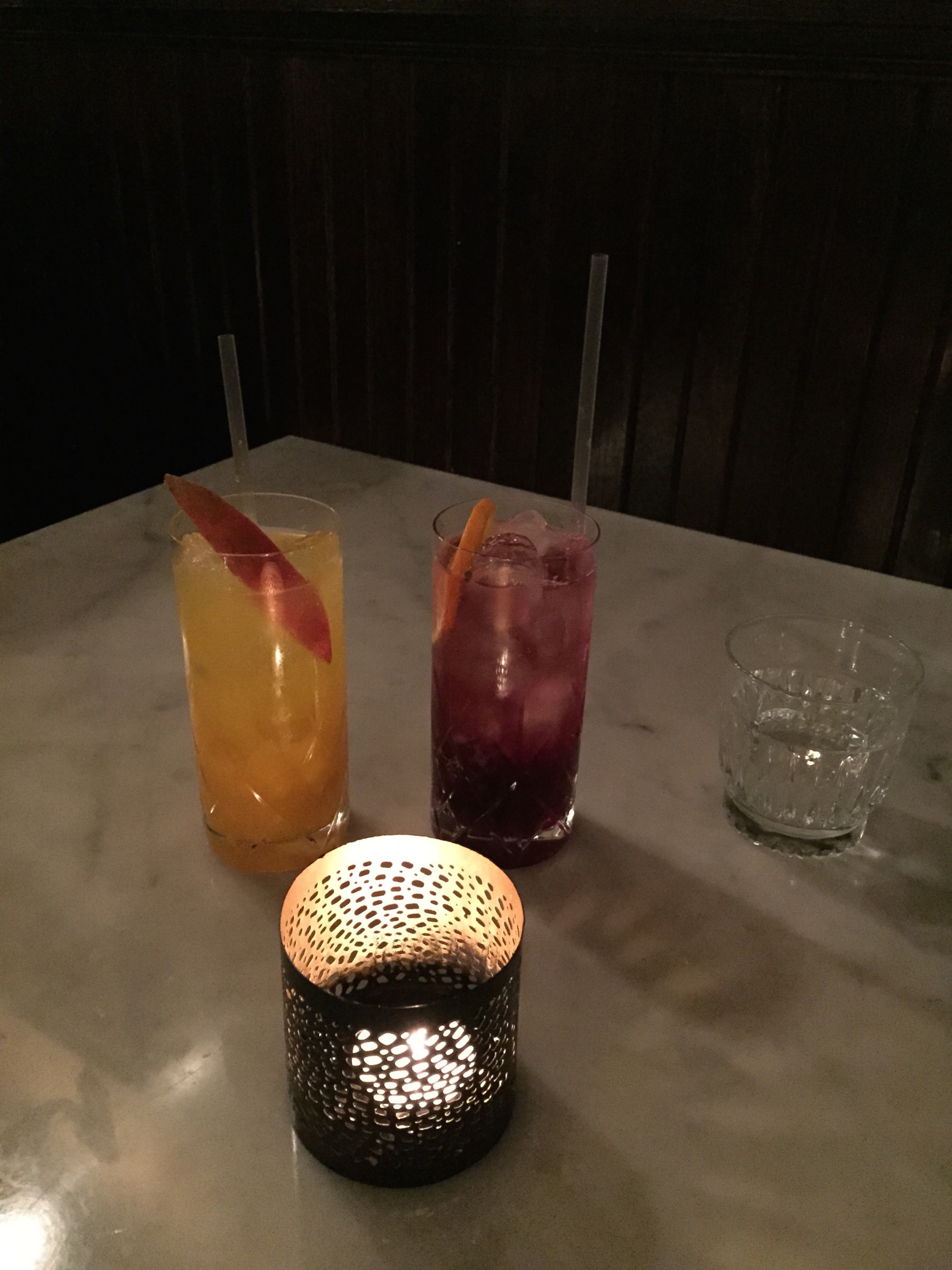 The atmosphere in the restaurant was very romantic. The round lights on the walls are from Jaipur, ceiling fans that hang from a dark-lacquered oak ceiling, rattan chairs and marble tables – everything is authentic Indian here. The ingredients are locally from Britain and only seasonal produce is used. The Michelin starred restaurant is just the perfect spot for a romantic dinner.
 The service was also very friendly and polite as well as very accommodating.
But it would not have been a great evening without amazing food. We had two starters and also tried two mains as well as some cocktails. And as we ordered the bill two little sweet treats arrived.
Our Order:
Venison Keema Naan with cucumber raita
Wild Tiger Prawns with red pepper chutney
Wild Muntjac Biryani, Pomegranate & Mint Raita
Wild Boar Vindaloo
We liked every single dish because the flavours were so balanced and comforting. Indian food can be too spicy sometimes but at Gymkhana everything was spiced to perfection. We will come back soon.
---
Gymkhana
42 Albemarle Street
W1S 4JH Mayfair
London
---