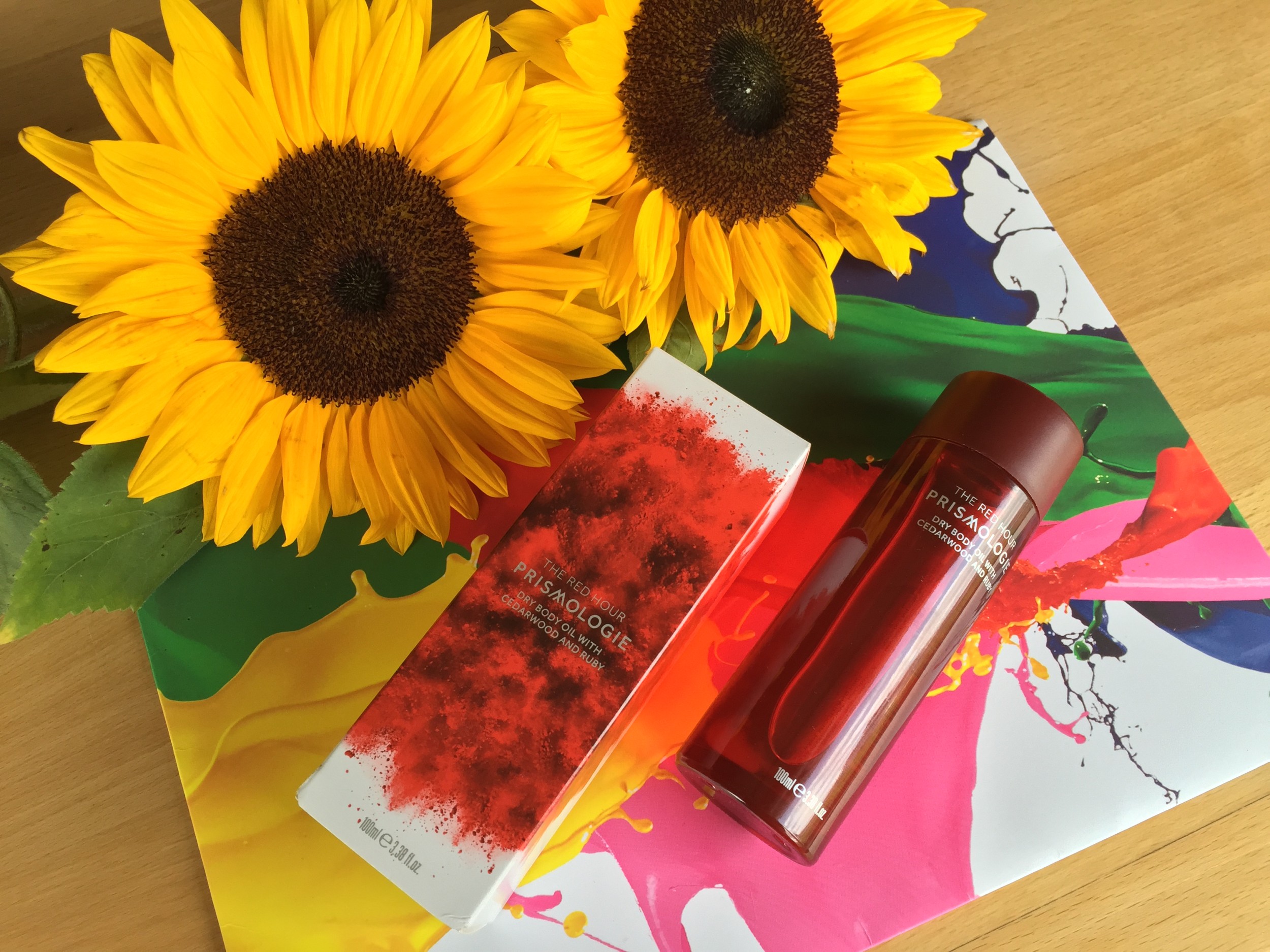 "Live Life Colourfully" – I like that slogan. Usually I am not really a beauty person, but when I get to try new exclusive products with this kind of philosophy – I do not say no. What I loved about them just by looking at them is the packaging and the design. Colours everywhere and different colours stand for different lines and products – I love the idea. The brands body care range is inspired by colours because they speak to us in many ways – emotionally, physiologically and spiritually. So if you love colours, this is a beauty brand for you. Each colour stands for something: White Beginning for clarity, Red Hour for vigour, Yellow Day for confidence, Green Epoch for serenity, Indigo Interlude for Stillness and Pink O'Clock for Compassion. Each Colour is also scented with ingredients that belong to the characteristics. In the Red Hour there is the activating scent of red cedarwood for evoking energy whereas in the Yellow Day there is a zesty Bergamot scent and in the Pink O'Clock the comforting scent of rose is dominant. The range includes body oil, body cream and shower cream to even a scented candle. As I said I am not the typical beauty person but everyone needs some kind of a moisturiser like a body lotion and body oil for dry skin during the summer, so that's what I tested.
The rich body cream with neroli and diamonds is white and belongs to the White Beginning product group which stands for clarity and grace. It is a luxuriously body cream with botanical extracts, diamond micro-crystals and neroli fragrance to help protect and moisturise the skin as well as increase the skins elasticity. You can smell some of the key ingredients – Shea Butter, Bamboo Water, Camelia Seed Oil and Porcellain Flower. Your skin feels silky and soft after using it and it smells amazing. You can even see the diamond elements on your skin because it is slightly shiny and shimmery.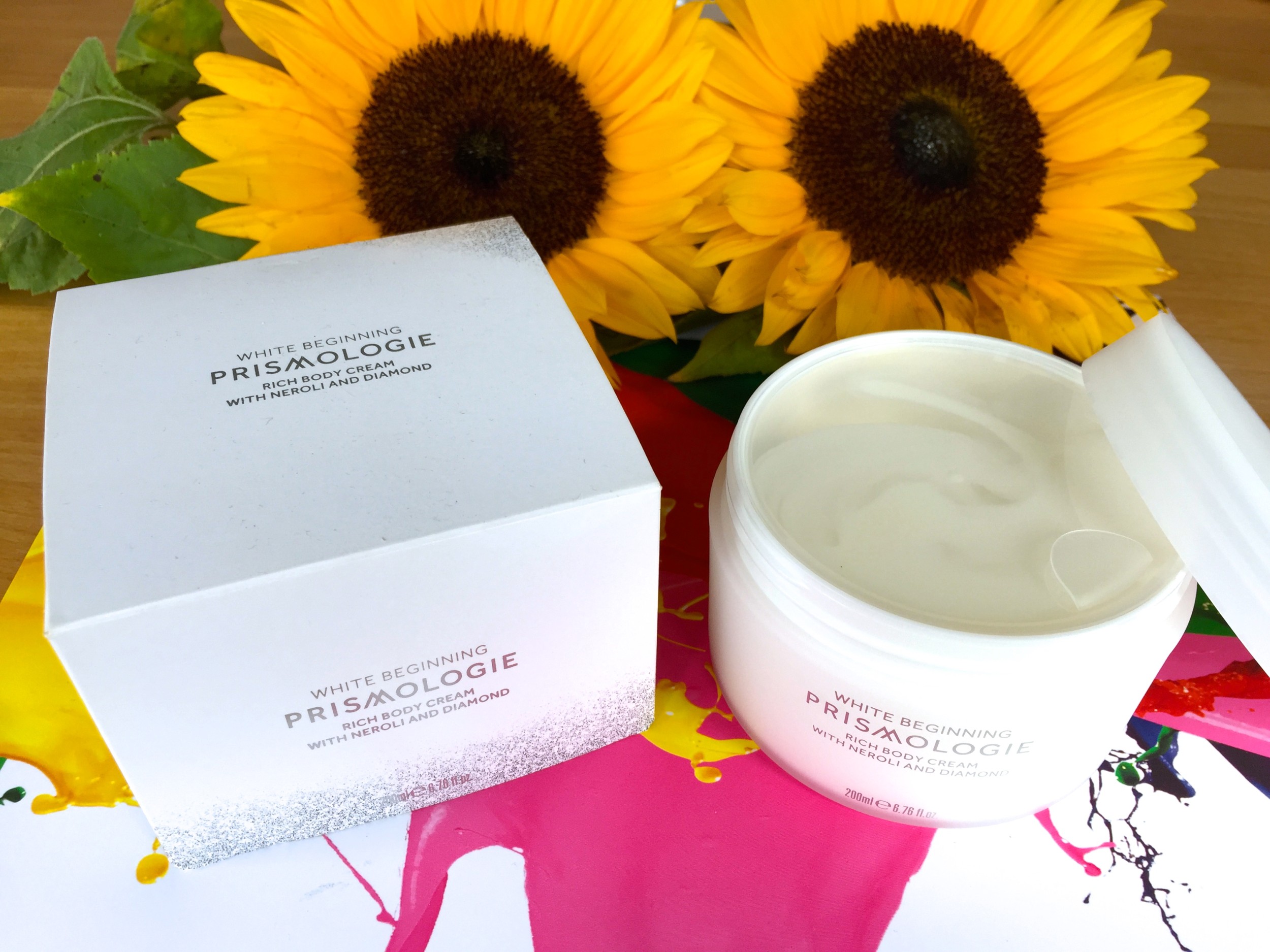 As you can see the body oil is from the Red Hour line which stands for passion and vigour. The bright red body oil is blended with marine extract, anti-oxidants, ruby micro-crystals and cedarwood fragrance to gently warm and firm the skin. The key ingredients in this oil are obviously all red – Capsicum Extract, Watermelon Seed Oil, Goji Berry Oil, Acai Oil, Sandlewood Oil and Argan Oil which is not red but richly moisturising. Your skin will thank you for applying this divine oil onto you. Dry skin was yesterday.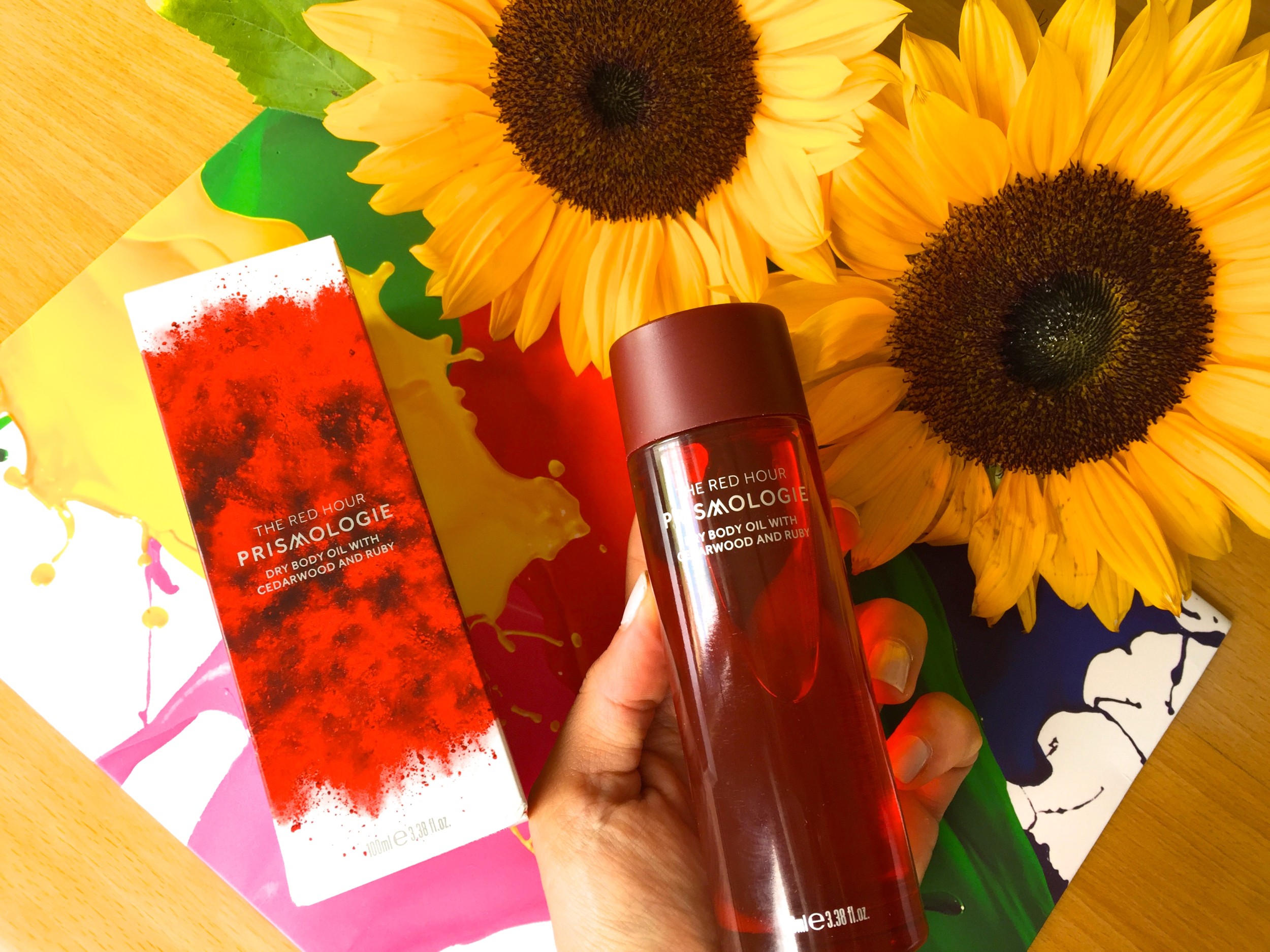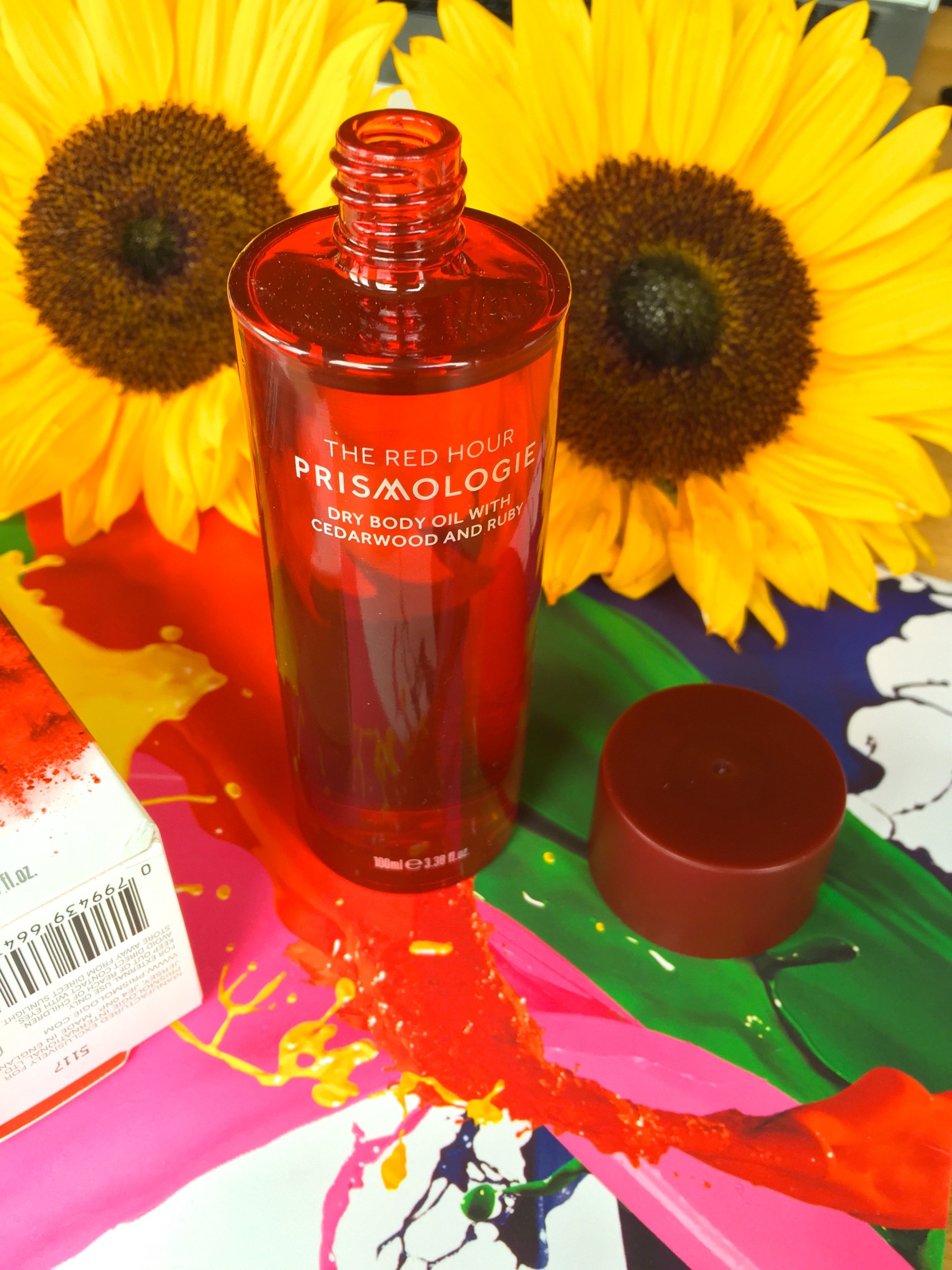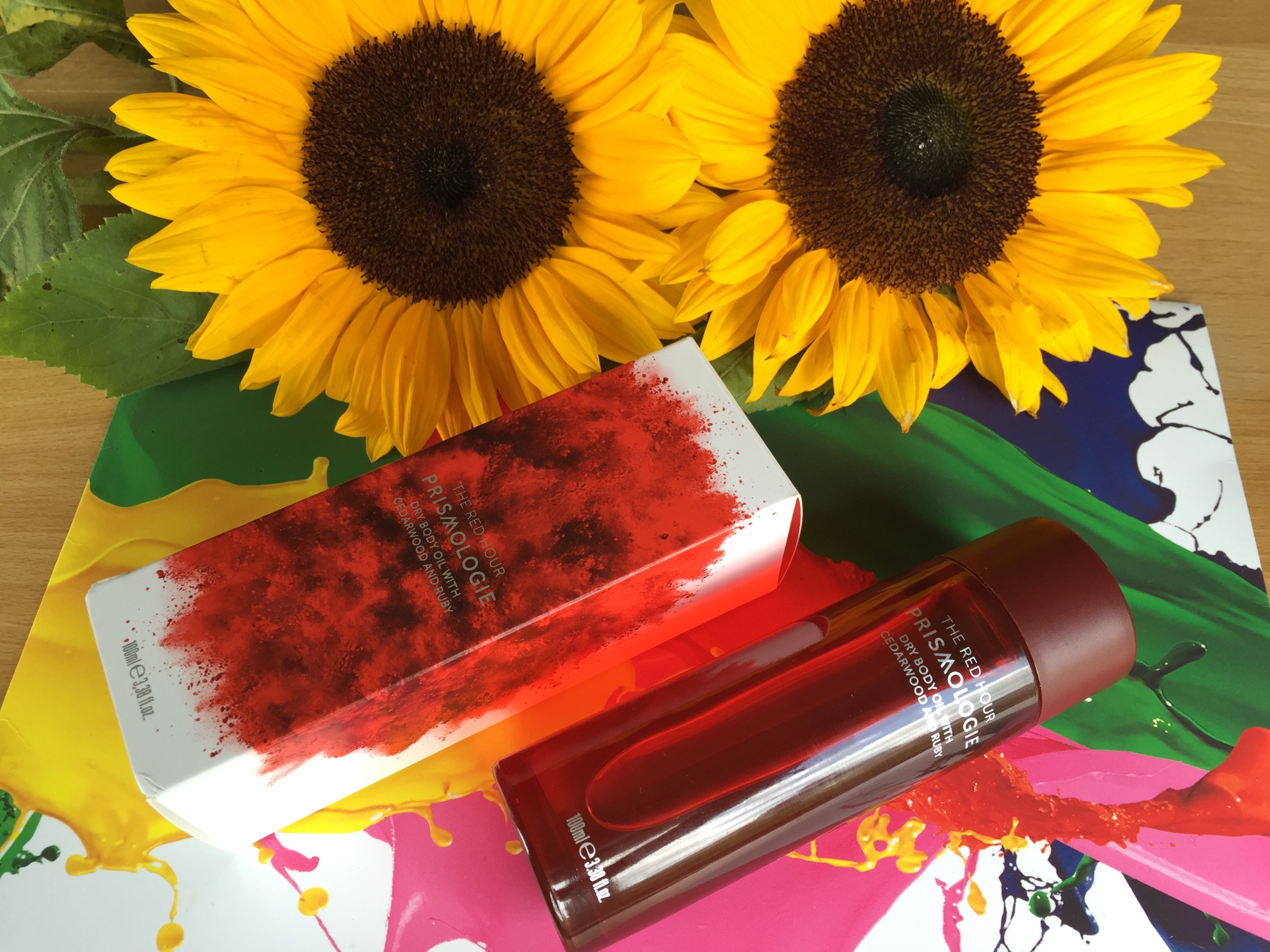 Now the most important information – where can you buy the Prismologie products? They are exclusively available at Space NK.