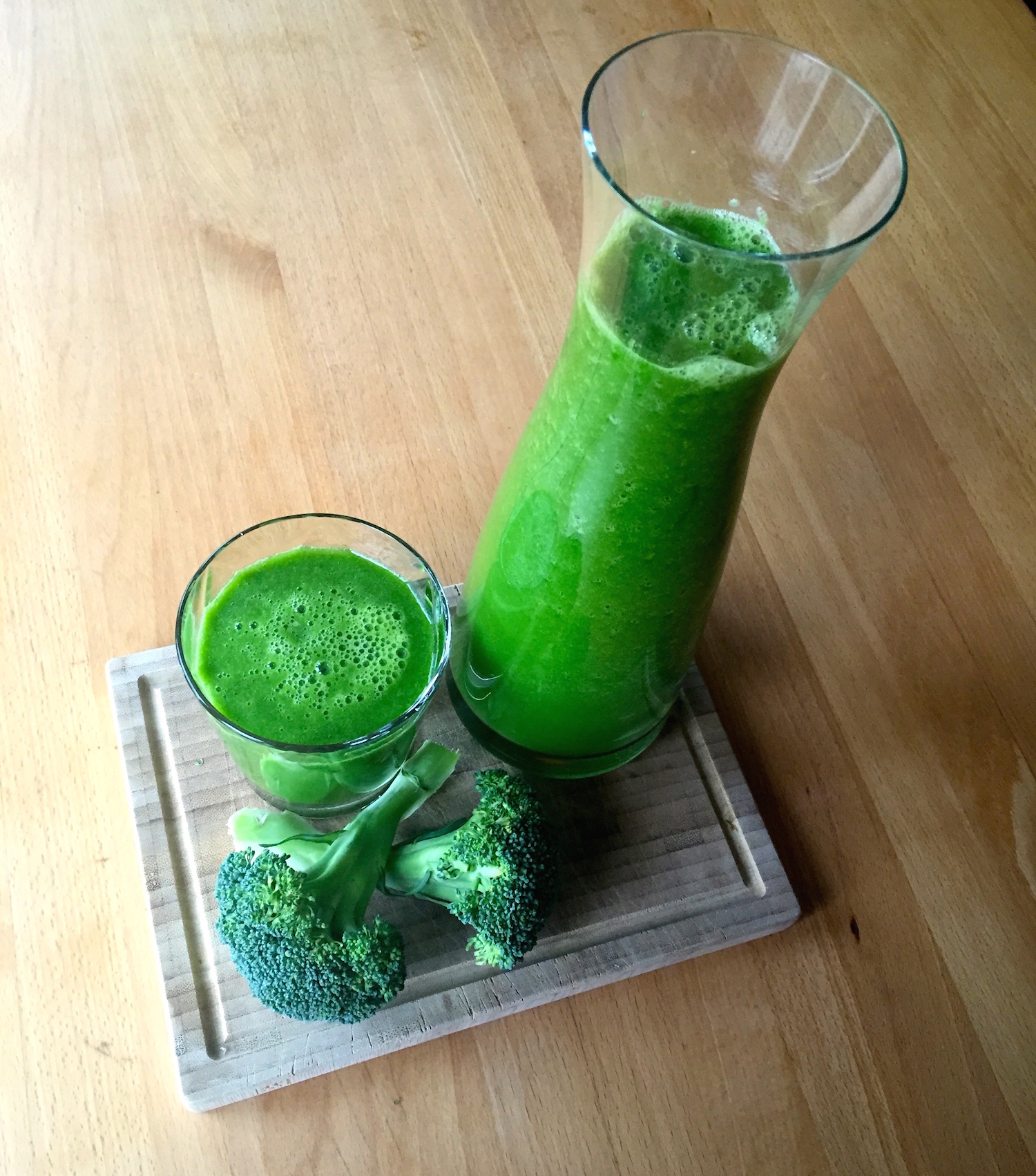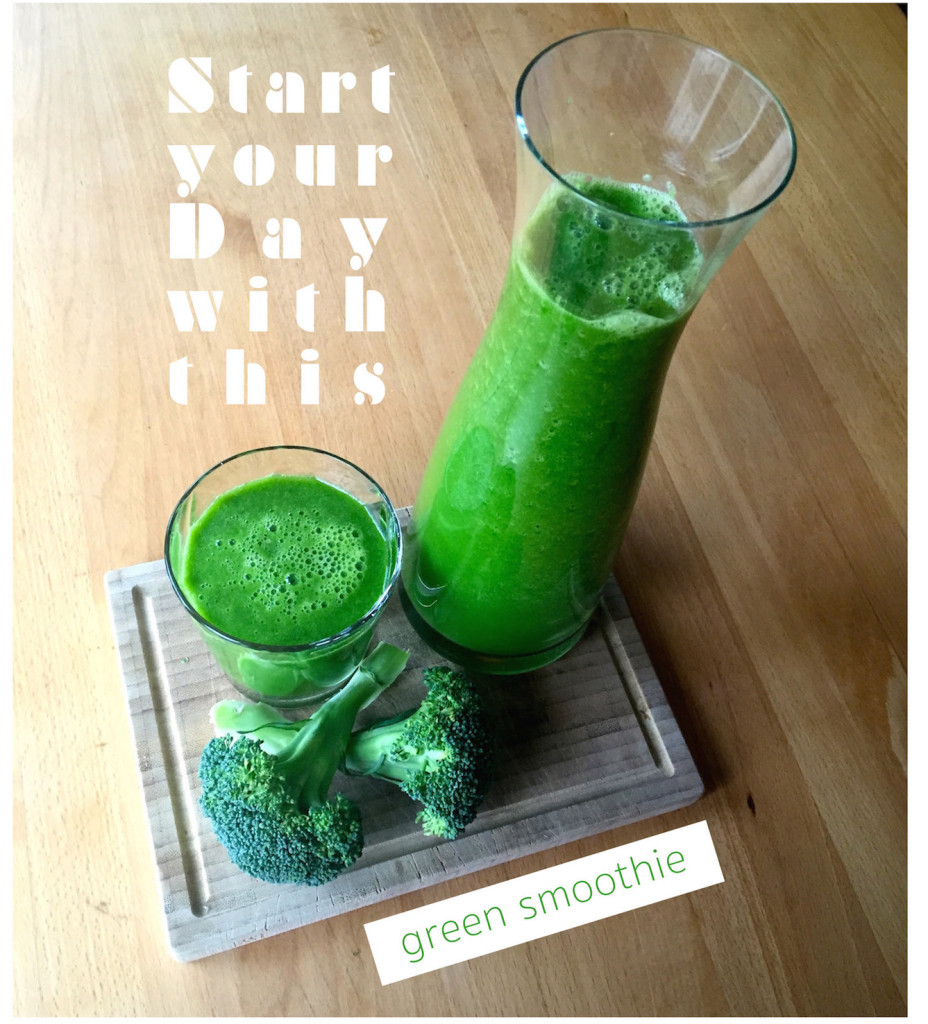 If you are interested in health, nutritions and want to do your body a favour? Then you should blend yourself a green smoothie. There are no downsides. It is healthy, yummy and you will be satisfied after drinking it because your body will detox. If this is your first one, please do not overdo it with the veggies. For beginners I would suggest you go for half fruits and half veggies. Here is what I put in my Juice…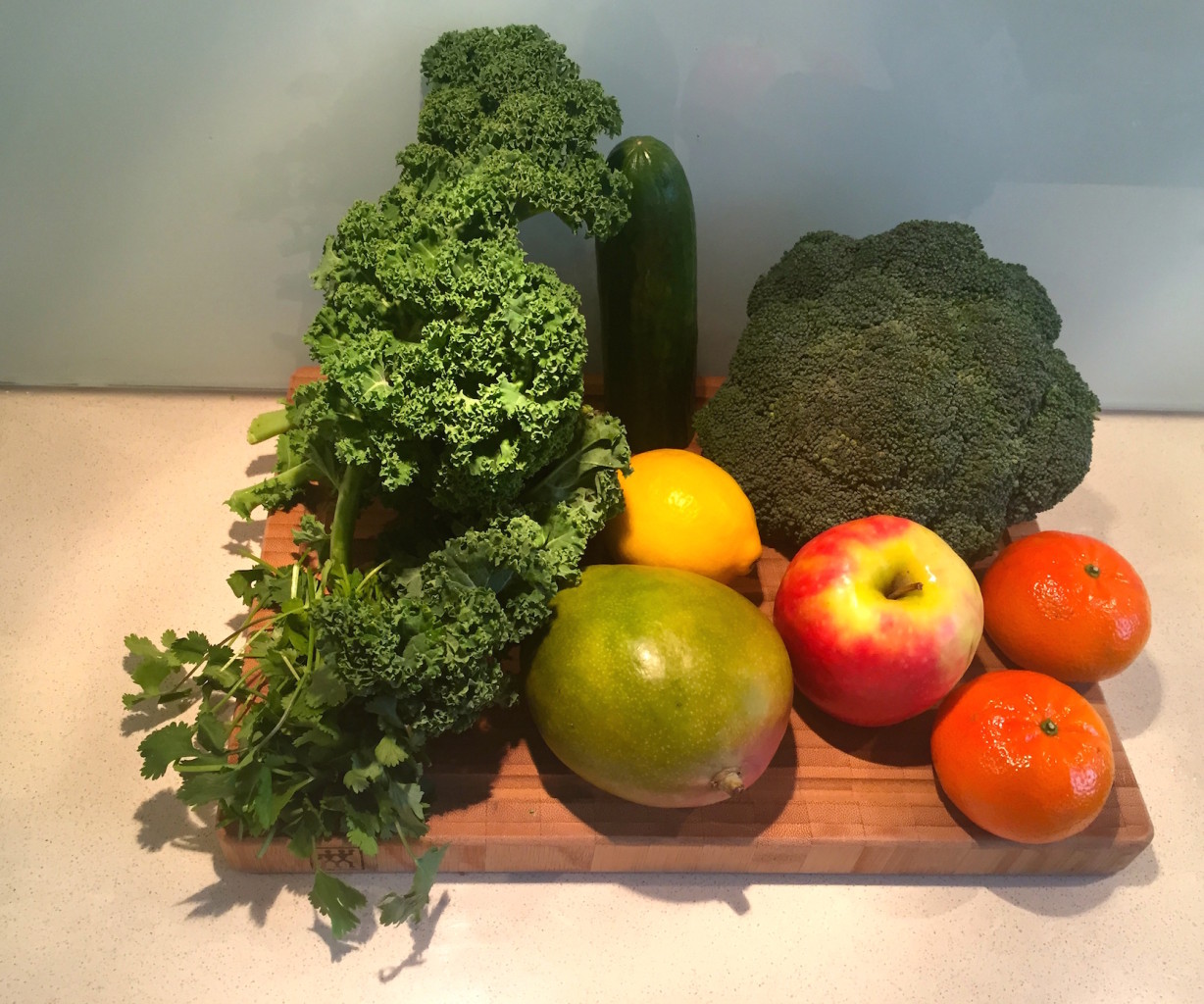 As you can see it is almost a half & half balance between fruits and vegetables.
What you need?
2 Oranges
1 Mango
1 Apple
1 Lemon
10 Green Grapes
1/2 Cucumber
1 bunch of Coriander
3 stalks of Kale
3 florets of Broccoli
Icecubes
200ml Water
How to prepare it?
Put the fruits and veggies in the blender, only take the juice of the oranges and the lemon. I also peel the cucumber, the mango and the apple before putting it into the blender. Now you can blend everything together until it is smooth. It should only take a few minutes. This is what I call a proper power smoothie.
FACTS
Did you know that this smoothie contains super foods? I will tell you what these fruits and veggies do for you body. Mango eases digestion, improves memory and reduces stress hormones as well as regulating the blood pressure. Apples eases depression, supports the liver and balances your blood sugar level. Grapes encourage heart health, improve memory and concentration and reduces the risk of high blood pressure. Broccoli lowers the cholesterol, has a positive impact on the body's detox system and it contains lots of Vitamin D. Kale lowers the risk of cancer, improves bone health and it improves the blood sugar level. Coriander reduces cholesterol, prevents water retention, relieves headaches and it lowers the risk of allergies like asthma. Lemon helps with the digestion process, is high in potassium which therefore helps people who suffer from heart problems and it provides relief from a cold and fever.