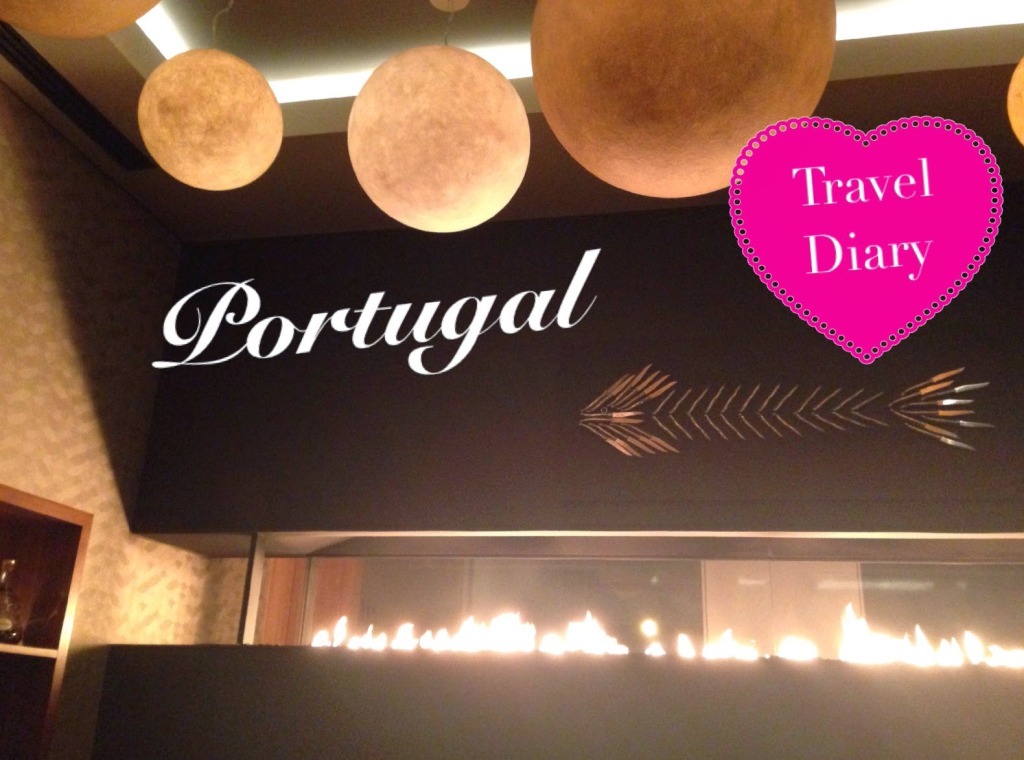 I am not really into alcoholic drinks but on vacation I enjoy going to the hotel bar if it's nice. At the Conrad Algarve there were two bars, I preferred the Gusto by Heinz Beck Bar which is also a Michelin Star Restaurant. The Cocktails were as exiting as the food.
I ordered a Cocktail called "Asian …". Since I almost never drink, I tend to get drunk very easily so one cocktail was enough that I don't even remember it's name.
But I remember some ingredients: Yuzu Sake, Ginger Beer, Lime and Lychee Juice as well as Cinnamon. Sounds delicious, right? And not only the cocktail was special, the presentation was even more unique. The wooden asian umbrella that belongs to the drink was so beautiful and also an eye-catching accessory. Unfortunately they wanted it back after I finished the cocktail. Too bad.