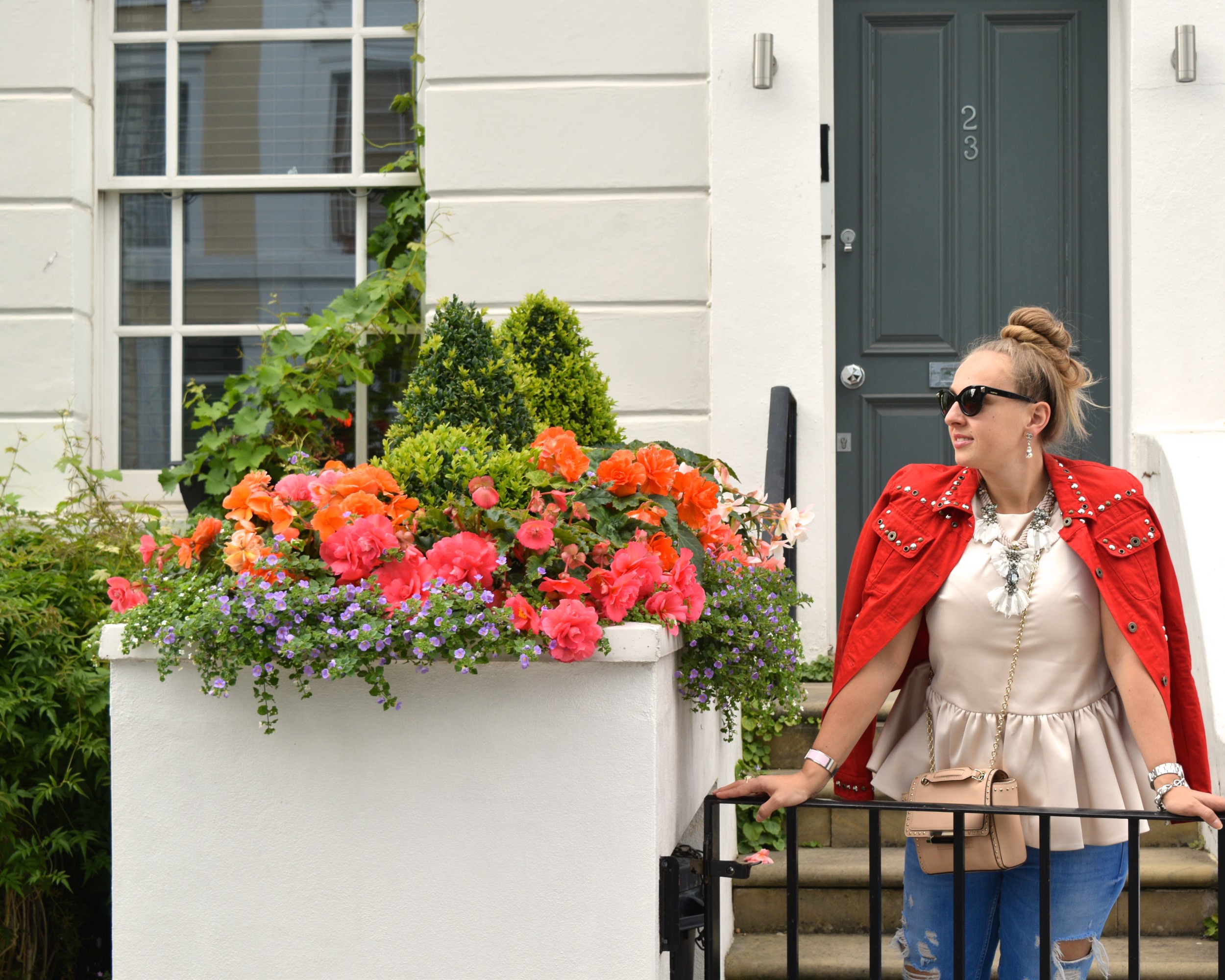 James Dean loved them and made them famous, Britney Spears and Justin Timberlake brought it to the red carpet and Kim Kardashians Bottom looks just at its best in them. Denim is a fashion classic either ripped, bleached and dyed or colorful. It is a strong and very reliable fabric which has been used for workers uniforms where a garment was needed that is robust and solid. Today it is worn for casual purposes and can be styled cool, laid back, classy or chic depending on the cut and finish.
Whereas Silk is a very delicate and fine fabric and a comfy one as well. It is so soft und gentle to your skin – that's why I love to wear silk tops and even sometimes bottoms. For this Outift I paired up two extremes – the thick and solid denim with delicate and soft silk. I would never wear silk with another delicate fabric unless I go to a slumber party.
Jeans are just the perfect to break up the look because it does not look too chic. It is totally wearable on a daily basis and can easily be transformed into a more elegant look by putting on some heels. I went for a walk through Notting Hill so I went for my red Iris flats matching the red denim jacket.
When I look at this outfit I will probably be the last colorful one for this year. London's Fall temperatures are on the way and the city turns into an autumn scenery. The leaves turn red and yellow and we have to increase layers in cloth. Soon I'll show you my favorite fall look. But now back to this silk & denim outfit. I hope you like the Notting Hill background with its pastel houses and the flowers in front of this stunning house. When you are in the neighbourhood you should visit either The Farmgirl Café or 202 Café if you are in the need for a proper kaffeine source.
CREDITS
Scarf    ///     LOUIS VUITTON
Top   ///    CAMEO THE LABEL
Jeans   ///   ZARA
Sunglasses    ///    VALENTINO
Shoes    ///    NICHOLAS KIRKWOOD
Bag    ///     DIANE VON FÜRSTENBERG
Jacket   ///     MOSCHINO
Necklace     ///    MATTHEW WILLIAMSON