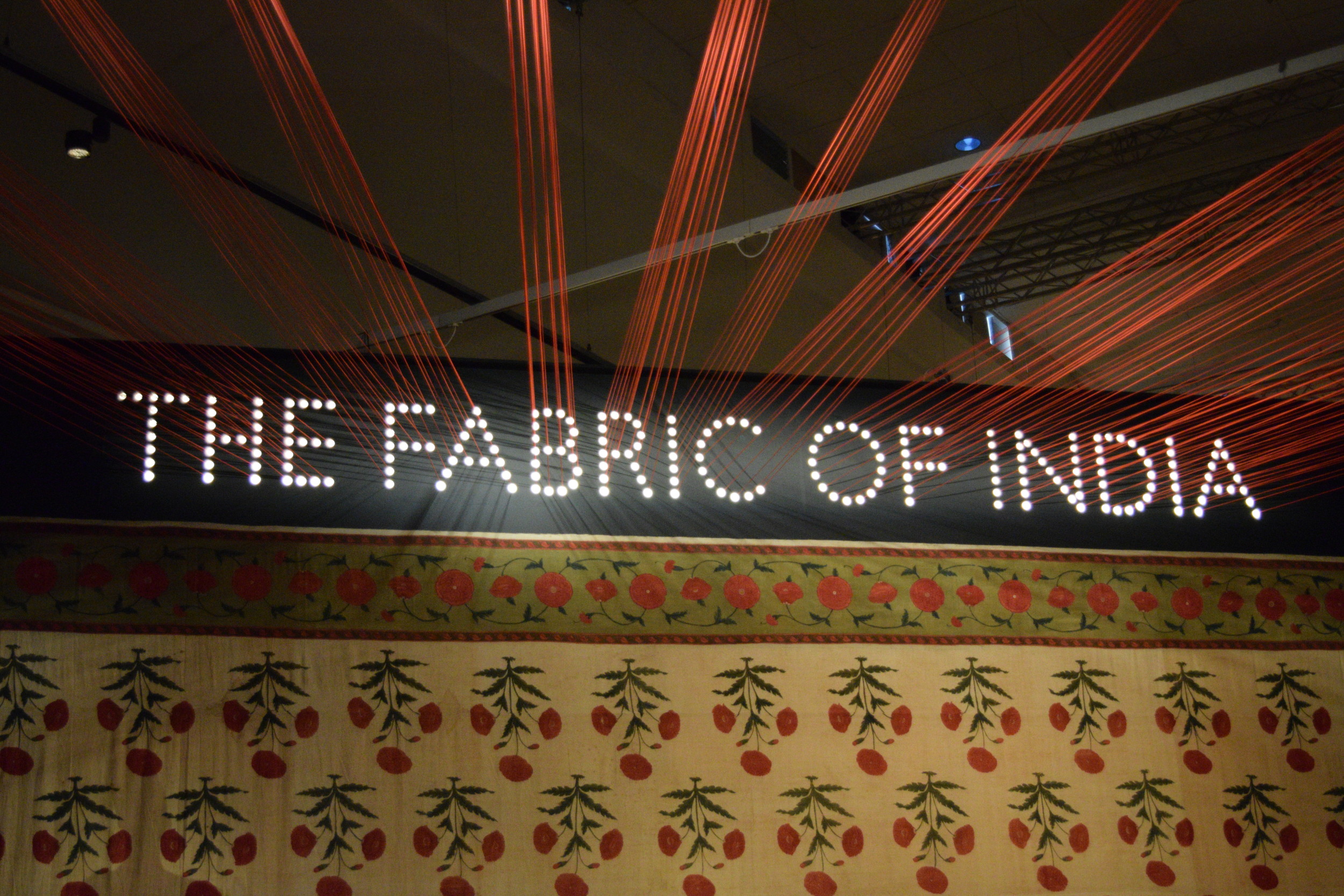 The Victoria & Albert Museum hosts a new fashion and textile exhibition which is called "The Fabric of India". The title is quite dull but what you will experience is a whole different thing. I am frank that an interest in fashion is mandatory but other than that it is a lovely and very informative exhibition which is not only fun to explore – you will really learn a lot about fashion, textiles and how the fabrics are made and patterned. Did you ever wonder how patterns get on fabrics, how they are dyed or made? Well if you are interested in these sort of questions – this is for you.
"The Fabric of India" is the first ever exhibition which explores the rich world of Indian textiles from the early textile fragments to the finished runway design. You will see the technical mastery as well as the creativity that is behind every single fabric. All of the 200 displayed fabrics are hand made and very delicate. Every single garment symbolises power, wealth and a religious devotion. It is always interesting to see what fashion can express.
This exhibition is part of the V&A Indian Festival which is a series of exhibitions throughout this fall to coincide with the 25th anniversary of the Nehru Gallery of Indian Art at the V&A.
Tickets are available online for 14£. The V&A is open daily from 10 AM to 5.45 PM and Fridays until 10 PM.
---
Victoria & Albert Museum
Cromwell Road
SW72RL South Kensington
London
---