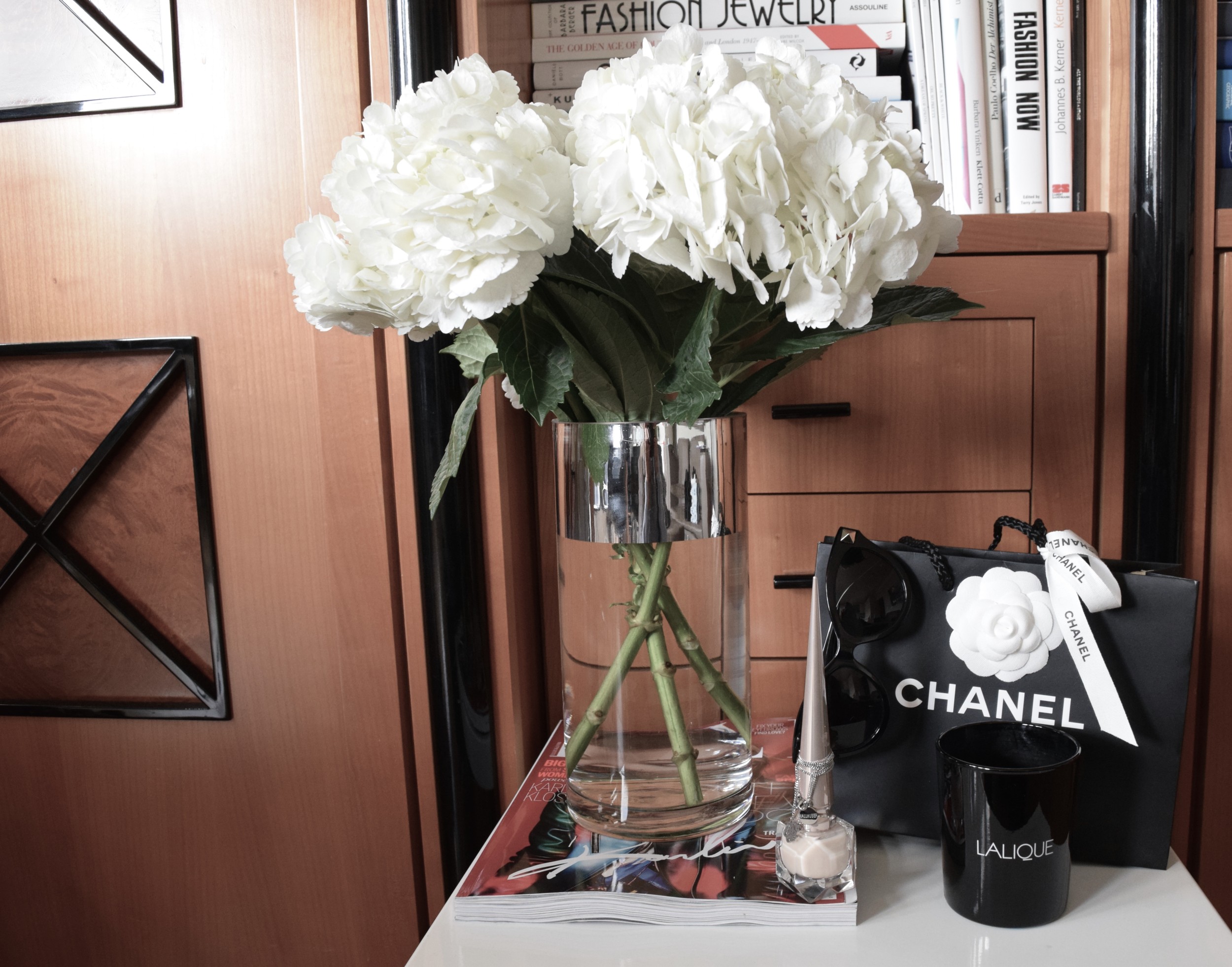 February does not really count as spring but for me it kind of feels like it. The temperatures dropped a little but I still refuse to wear winter boots – the only boots that I still like though are the chelsea kitties (see here on insta).
But lets get to my faves that I really like currently:
NUDES on the Nails – always a great idea. And this shimmery nude by Christian Louboutin is so pretty and shiny. And if you leave it on for longer because you just cant be bothered to change the color of your nails every other day – you won't see instantly if a nail is not that accurate anymore – Love it <3
SCENTED CANDLES is an all time classic but in the summer I barely use them – now is the time to lit them up because the evenings still get quite chilly. My favourite one at the moment is by Lalique and is called Gingembre. We got it as a present from my mother in law to be and if you read this you can get us more more more. It is that good – we just love the ginger spicy freshness with a hint of vanilla. So yummy.
A NECKLACE is something that I wear all the time – like my engagement ring – I never take it off. This one is by Hallhuber and is so light to wear and matches everything really because it is silver, thin and not too dominant. I also love that it reminds me of my Morocco travels because of the pattern. (see my travel diary here).
SUNNIES – are a must. I always wear sunnies because in London there is lots of sun all year round and I always have a spare pair of sunnies in my bag. Currently I love these cat eye Rockstud ones by Valentino. They really suit my face and make it shine. And we can always wear Rockstuds right? Shoes, Bags or Sunnies – Studs are always cool.
FLOWERS is something that every flat needs. They brighten up everything and make life so much prettier and the air is filled with their amazing smell. When you enter your flat and smell hydrangeas – it is simply the best thing in the world. And I love them in every shade – they come in white, blue, purple, pink and sometimes even red. Yes I know what I am talking about. I visited so many florists in the past few weeks (my wedding is coming up soon) that I could easily open my own flower shop. Just kidding – florists are artists and they really do a great job of arranging flowers and they just know what flowers look lovely together.
CHANEL – As a small Chanelista I just love to pimp up an outfit with a 2.55 Bag or CC earrings. Elegant and classic – it is an investment but a great one I have to admit.