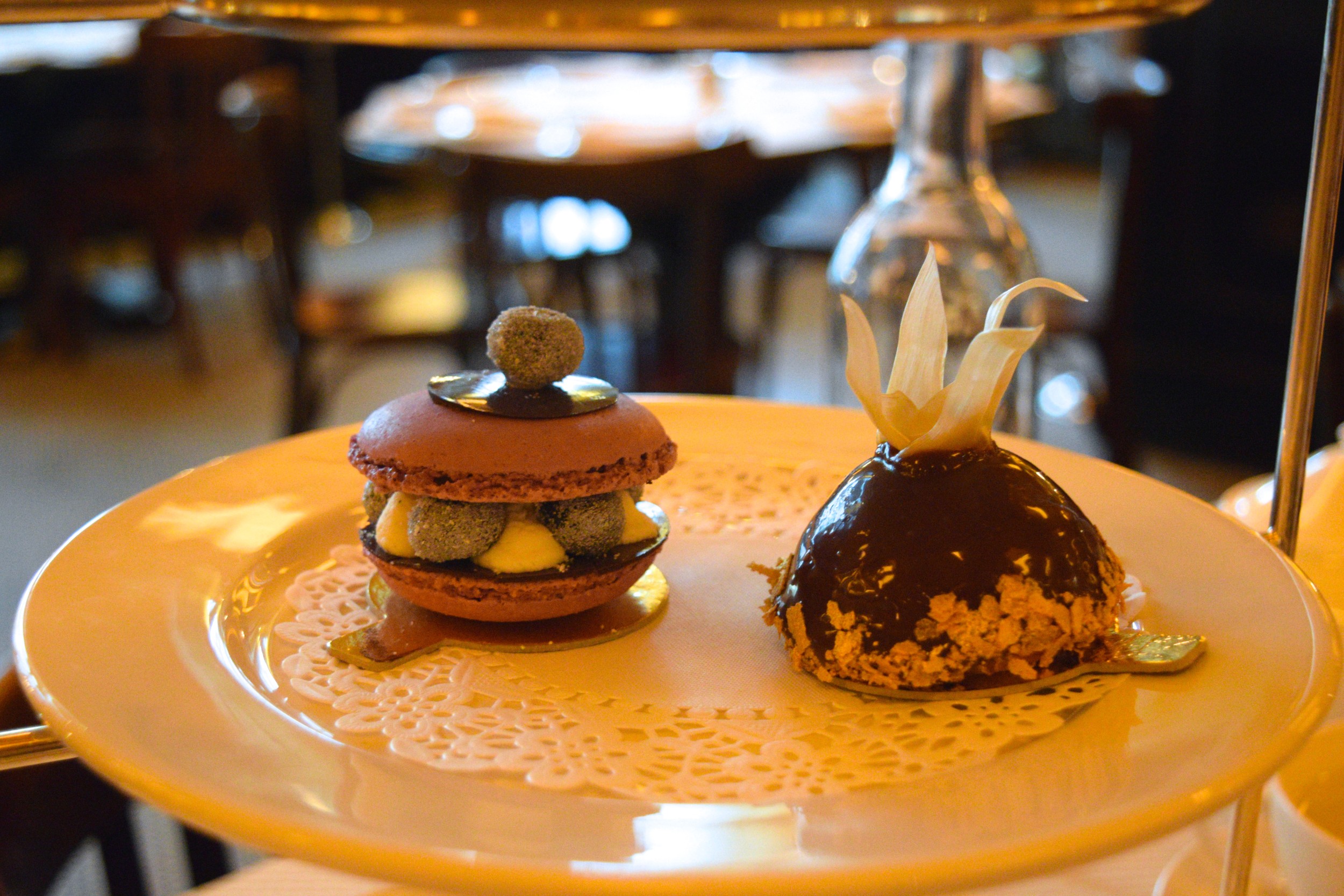 As you probably know I have a weak spot for fashion afternoon teas. As part of London Fashion Week a new fashion high tea has launched. Matthew Williamson inspired cakes and sweets are displayed on three tier etagères at the famous Balthazar Cafe in Covent Garden, which you have probably heard of as a coffee hotspot (they also have a Café in New York).
As part of the Afternoon Tea you can choose from a small variety of teas – I always go for fresh mint – it is delicious. Five different savoury sandwiches, plain as well as raisin scones and the beautiful little cakes complete the high tea. And what I liked the most? The sweets of course! The raisin scones were so yummy and fluffy and when they arrived at our table they were still warm. I was in heaven. Then I focussed on the sweet little artists creations by Matthew Williamson. Read what the pasty chefs came up with:
Yuzu Éclair
Raspberry & Hibiscus Baba
Almond & Hazelnut Rocher
Gooseberry & Yoghurt Roulade
Blueberry Macaron with vanilla & white chocolate Chantilly
Isn't this a mouthwatering menu? My personal favorite was the Blueberry Macaron and the Almond & Hazelnut Rocher.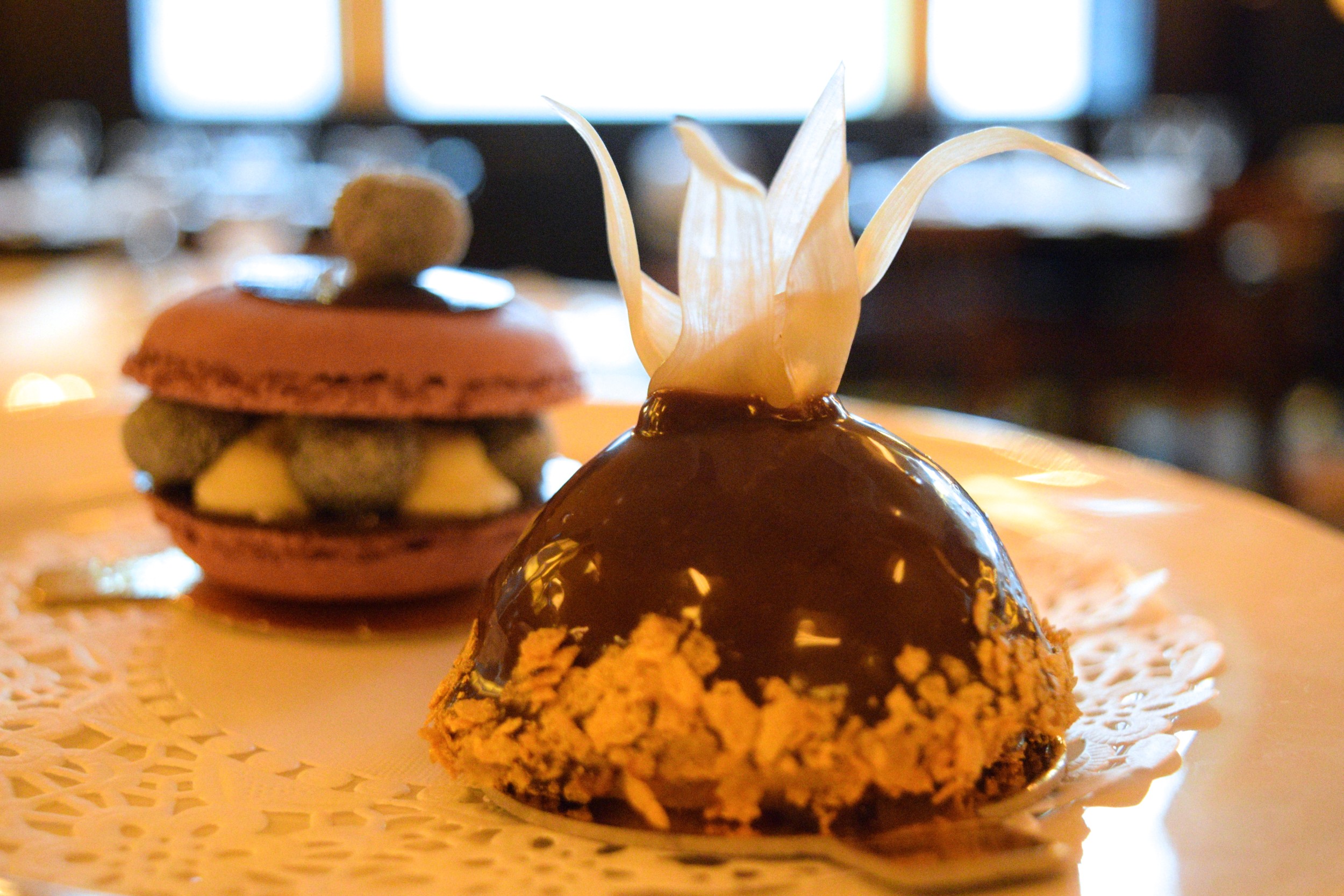 My resume: It was nice to have an afternoon tea somewhere else than the Caramel Room (I have been to the Berkeley Pret-a-Portea five times now and still love it) but I have to say that I rather have afternoon tea there. The athmosphere is much nicer for an afternoon tea. At Balthazar you are in a typical french brasserie where the interior and the china is very basic. In my opinion afternoon tea is all about the decor and the presentation. I rather eat from girlie colorful china with cute mugs instead of all white china. But that is just my opinion. And since Afternoon Tea is all about having fun with your girls you like to cheat big time. At Balthazar you only got one refill of the etagére where at the Berkeley you can get your favourite sweets as often as you want. That's much more sympathetic than only filling up the cakes once. And they did not tell us that before. Well I guess it is a price issue. At Balthazar the Afternoon Tea without the Champagne is 25 Pounds where at The Berkeley it is 45 Pounds. That is a big difference I have to say but as I only do an afternoon tea twice a year – it is actually worth spending more in order to get more.
But do not get me wrong I would still recommend the Matthew Williamson Afternoon Tea at the Balthazar because the cakes really tasted amazing and the warm scones won me over and the atmosphere as well as the interior is totally up to your individual taste. And the big plus: You do not spend a dinner budget on tea & cakes.
Visit Balthazar Covent Garden for more infos.