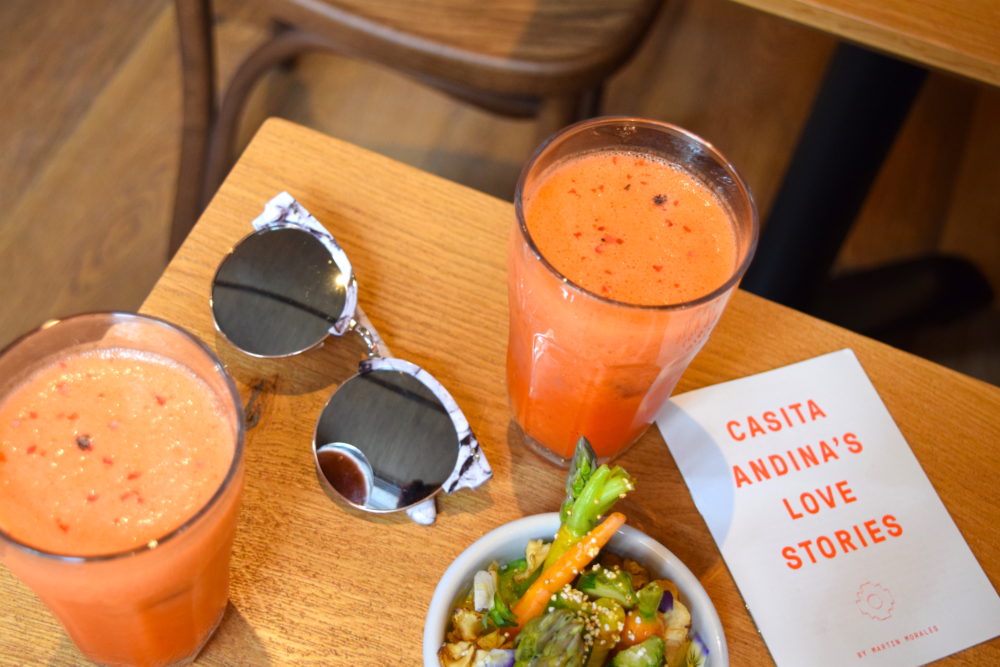 There is a new Peruvian restaurant opening today in Soho which is called Casita Andina. Londoners are totally crazy about Peruvian Food these days so Martin Morales copes with it by opening a new Peruvian Picanteria & Pisco Bar in the heart of Soho. Londoners are also crazy about PISCO – if you have not tried it before – You really should.
But back to Morales – You probably know Martin Morales from the famous Ceviche Restaurants – one is also based in Soho and there is one on Old Street or Andina Restaurant in East London. He also has his own Youtube Channel called Ceviche TV where he shares recipes and behind the scenes stories about his travels to Lima.
He wants to bring Peruvian Food to London by creating different restaurant concepts whereas the Casita Andina is a Picanteria – small cozy family run restaurants in the Andes Mountains. Morales is inspired by the food and drinks of these little restaurants especially the cuisine of Cusco which influence the dishes at Casita Andina. We talked to Morales about this restaurant opening and he said how proud he was of this achievement. It's been his dream to open a restaurant like this for a while so he is happy it's all finally come together. He shared with us some of the difficulties he's faced, like the struggle hiring staff and delays with renovating the restaurant, but he handled all issues like a pro. He found a permanent kitchen porter agency in London to make sure he's always got the right staff and he managed to rally around his team and get the renovation completed on time, despite the difficulties. Of course, it's all worth it in his eyes because he gets to open something he's immensely proud of.
When you enter this place you feel the Peruvian Vibe as well as the love and effort that went in to refurbish this place. It feels homy and you feel welcomed and the atmosphere is cozy. You do not want to leave and when you taste the food – you want to stay forever. They also have a small balcony on the first floor which is also very cute and cozy. Scroll all the way down to see the food and what we went for. We as in Ayushi from The Foodie Diaries and me. She brought me along with her to this tasting and we will be eating our way through London together from now on.
We are the #londonfoodiebuddies …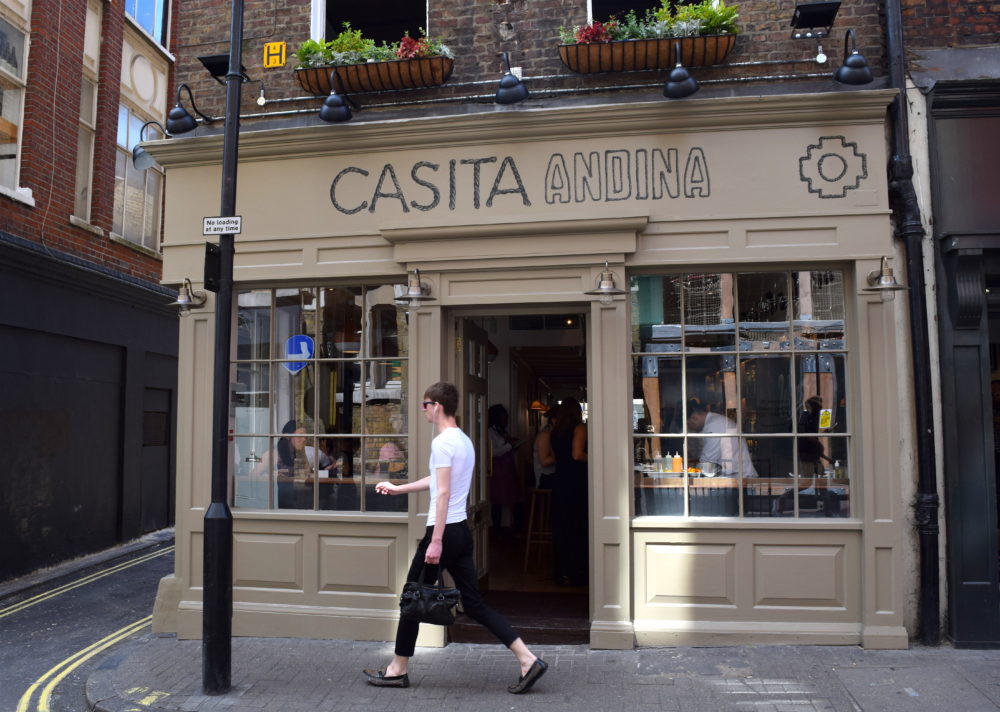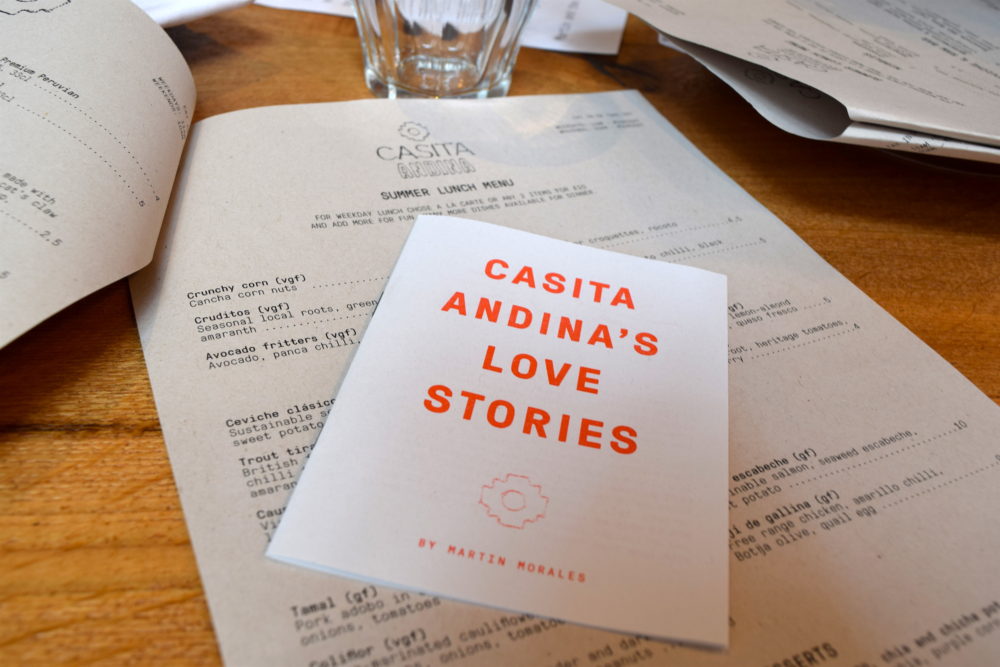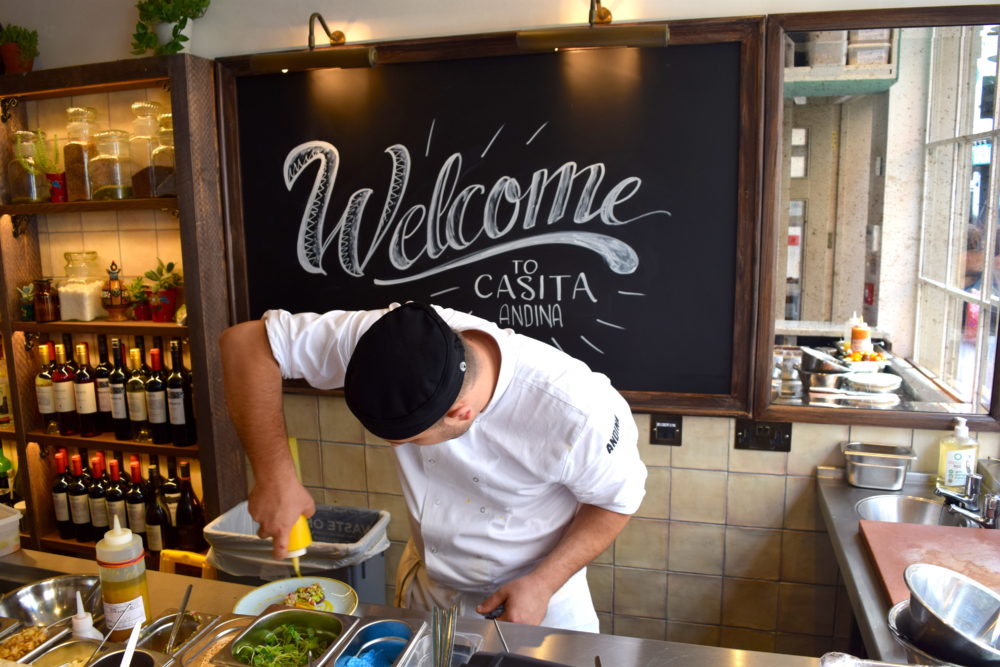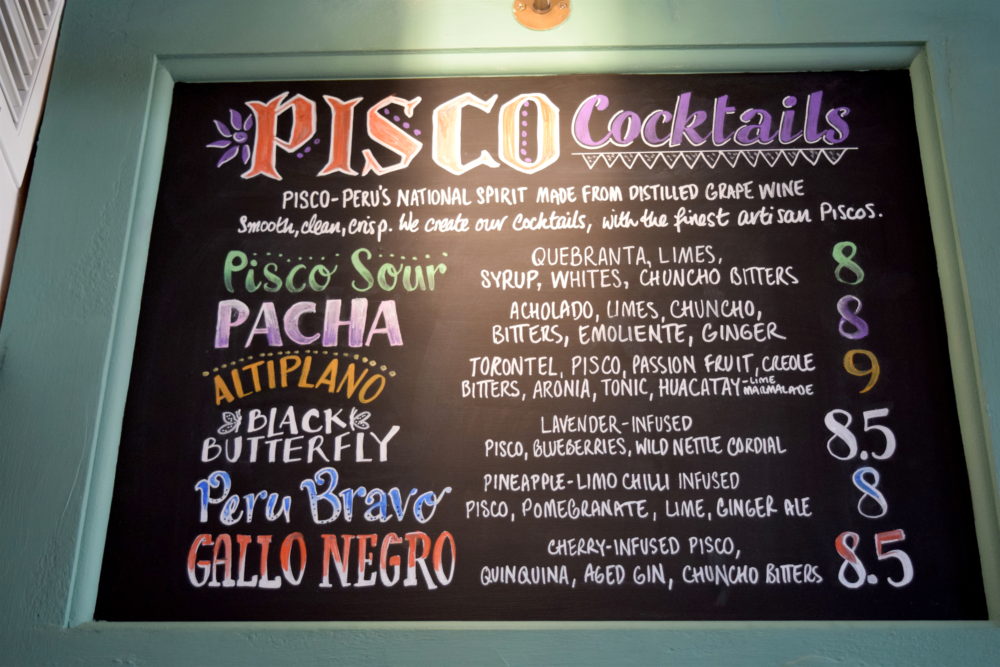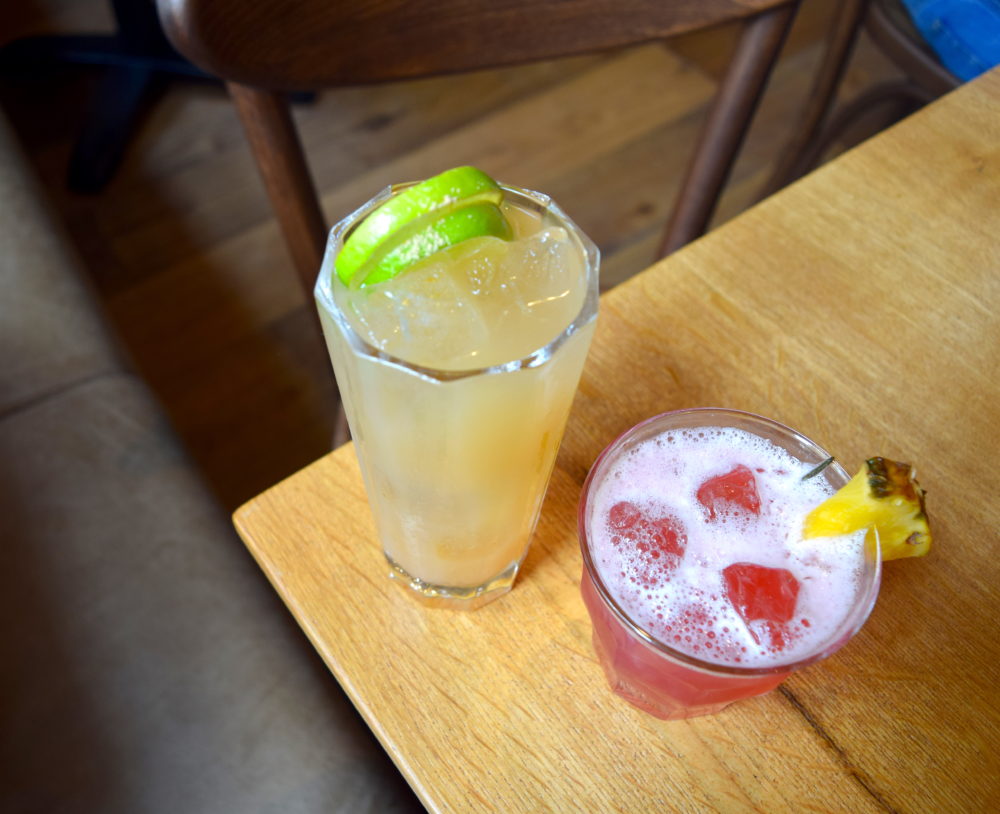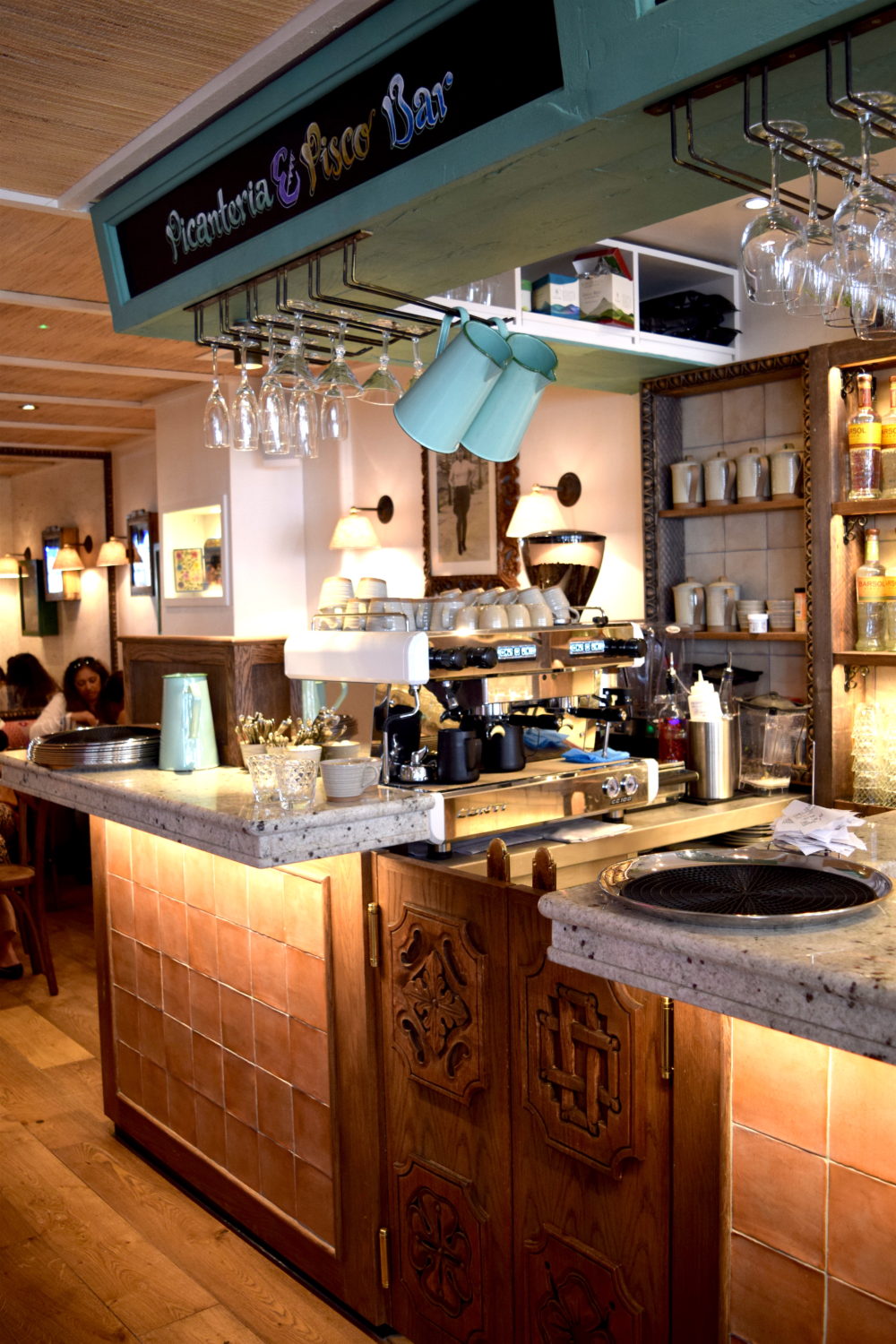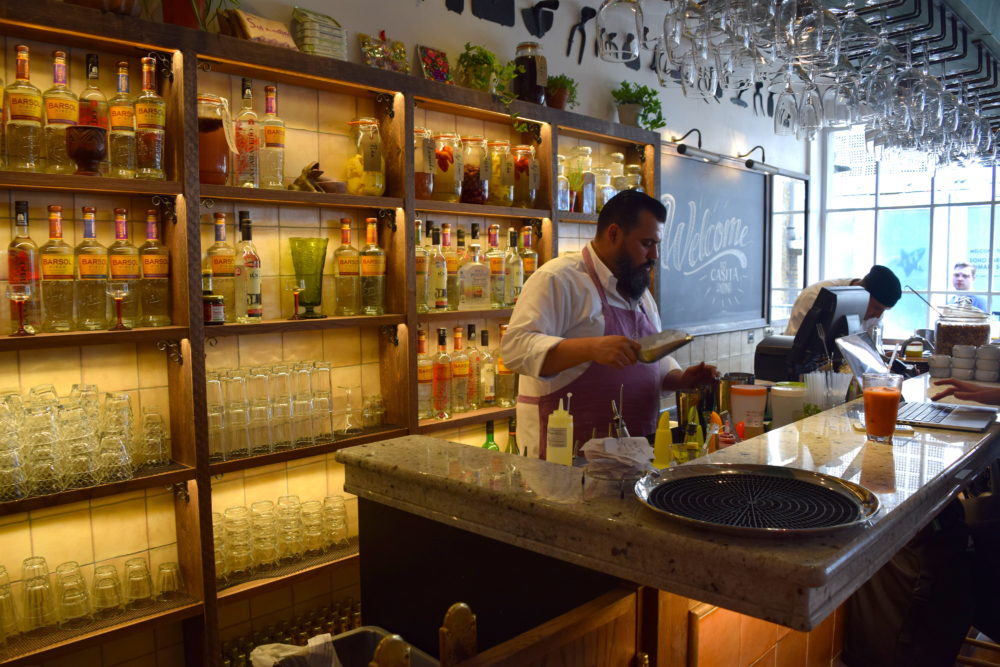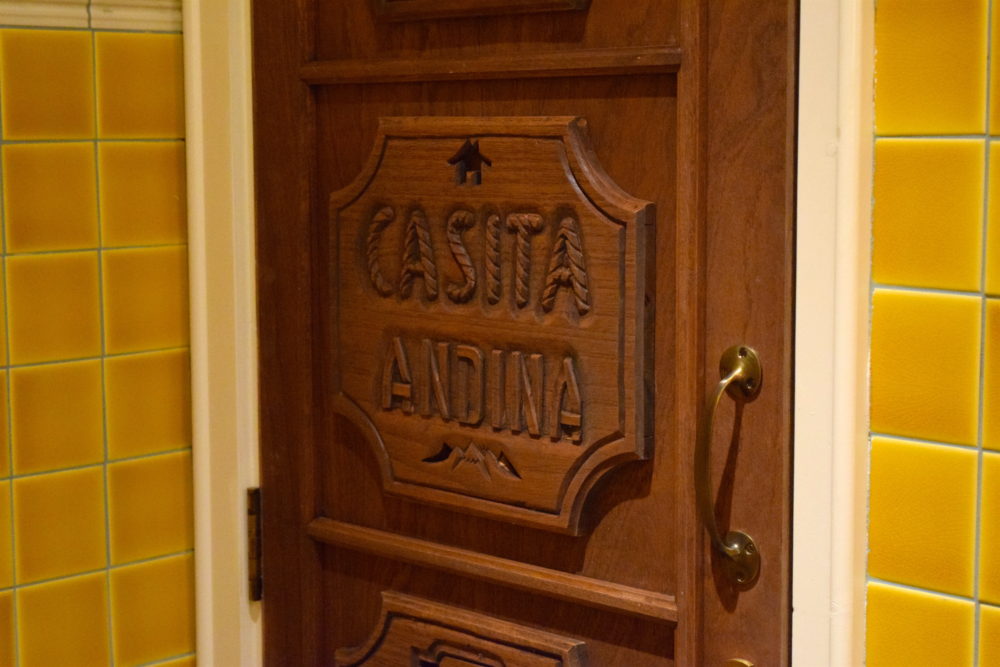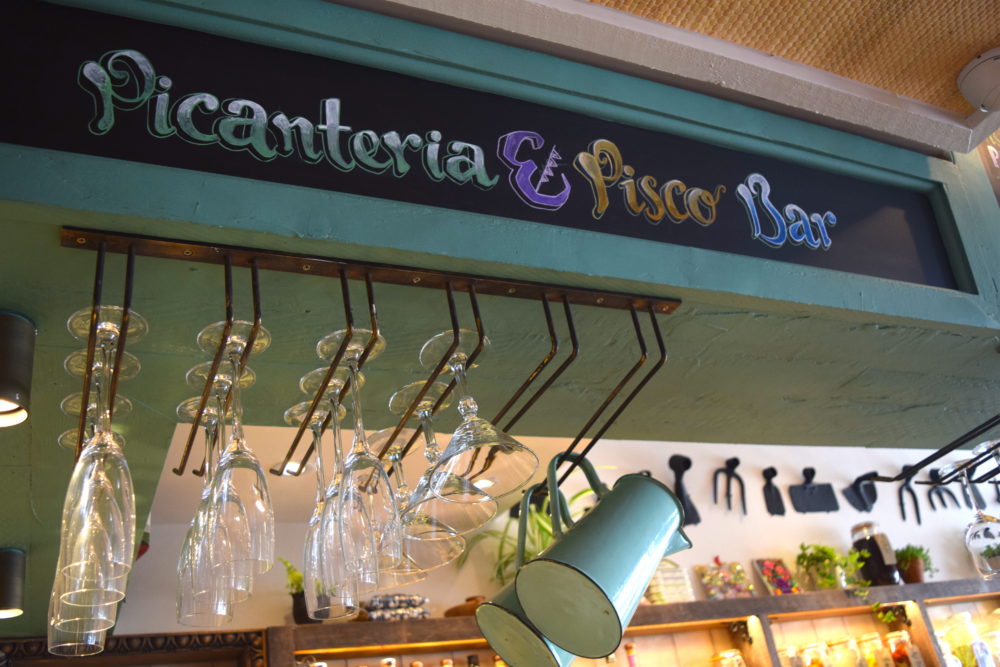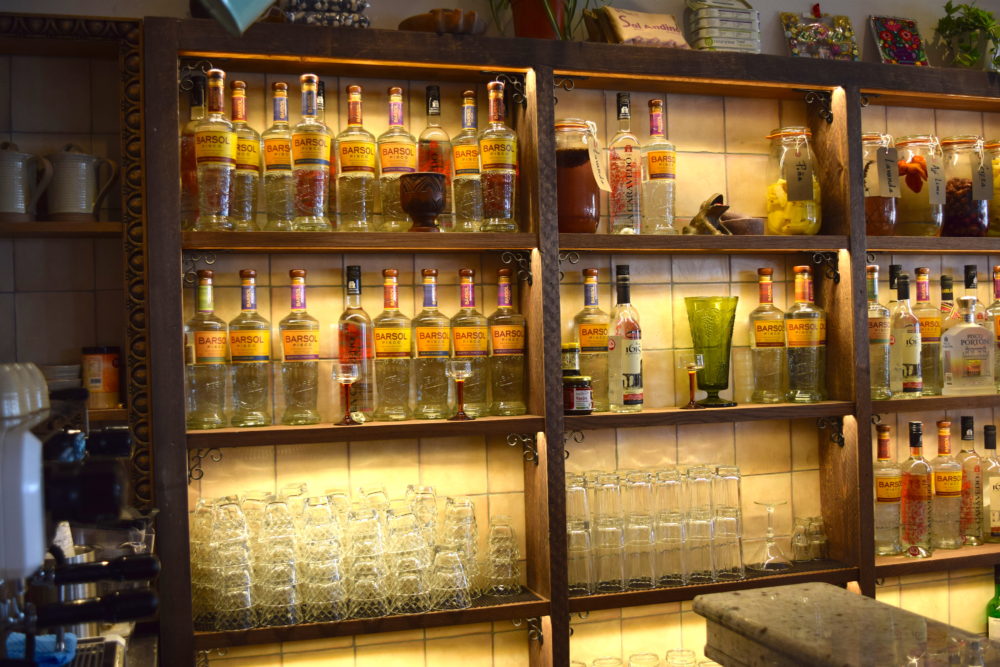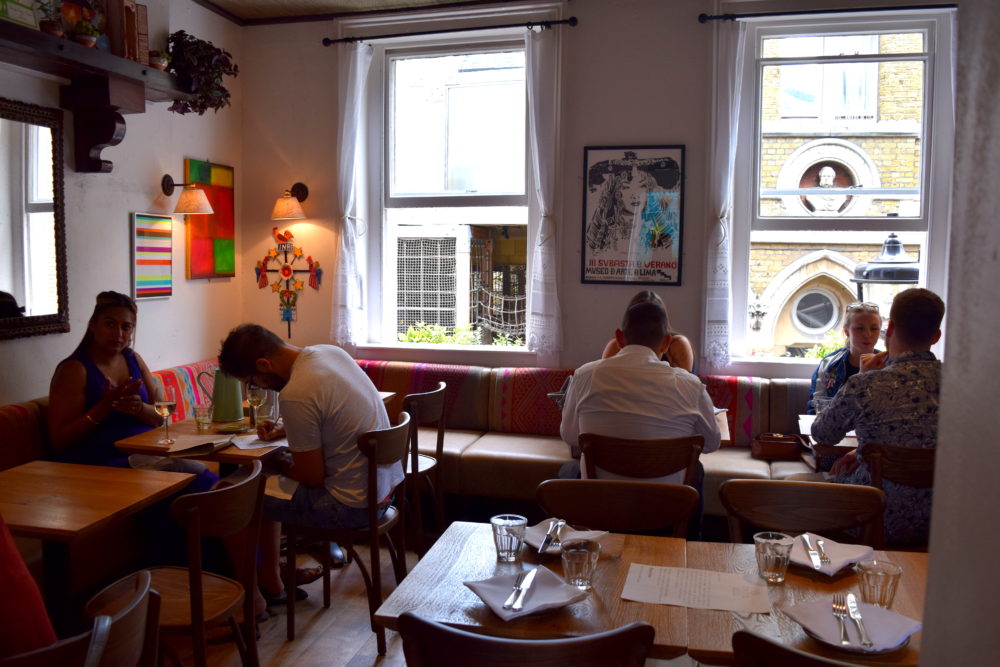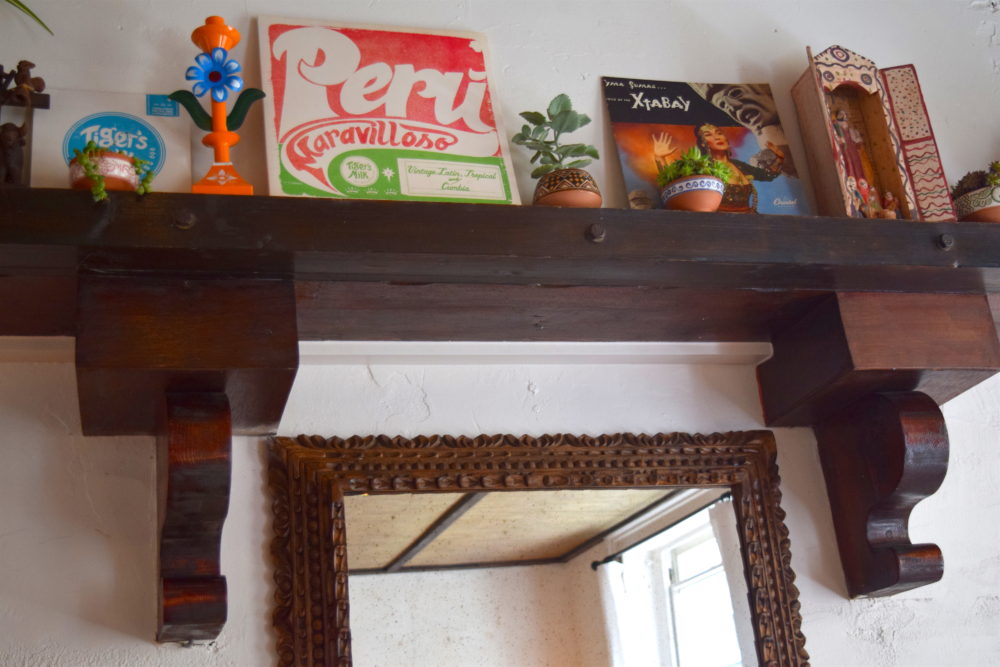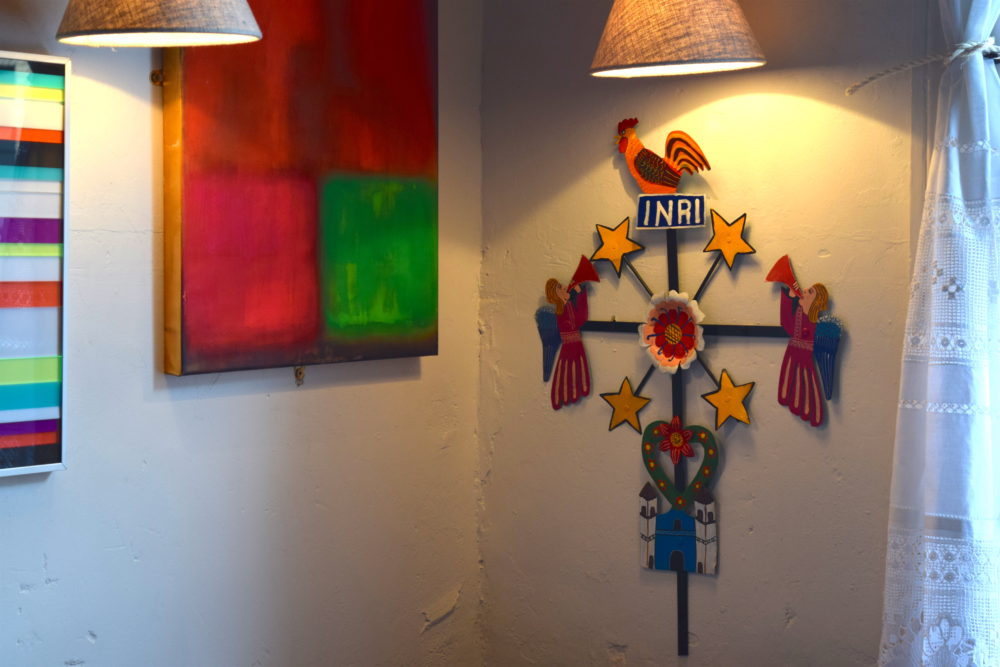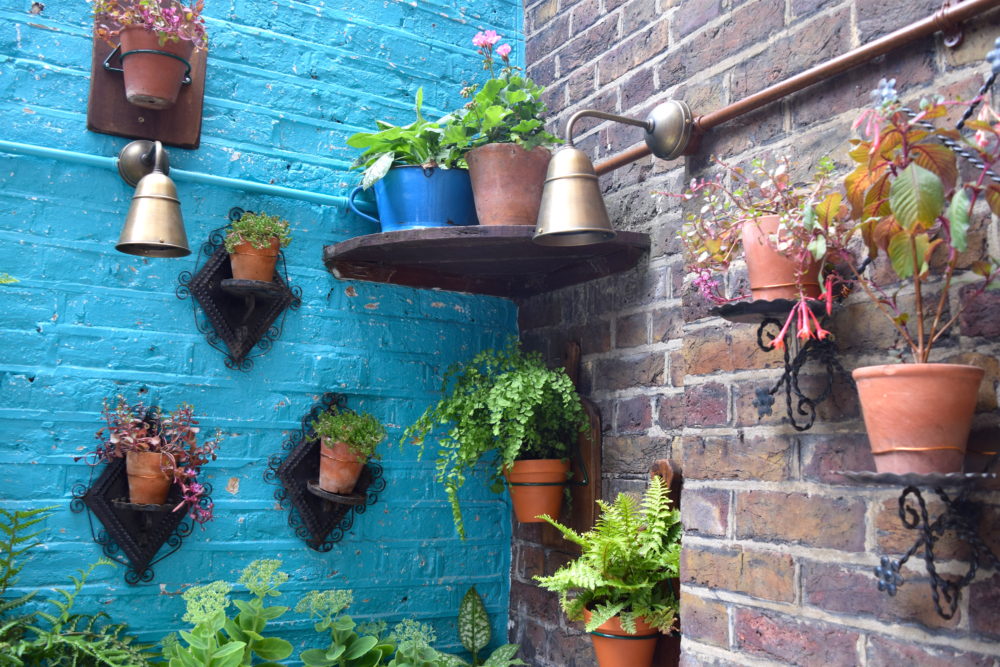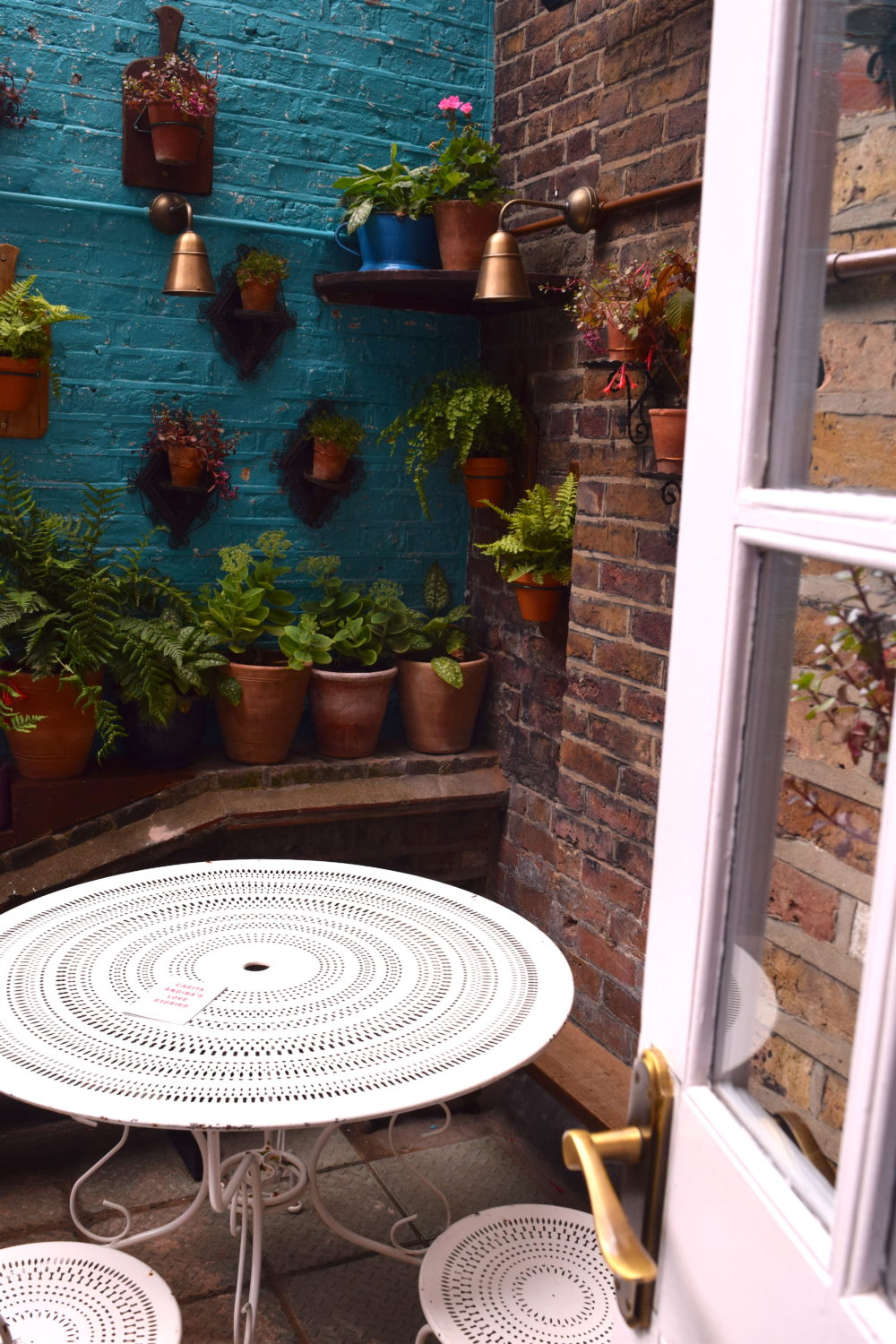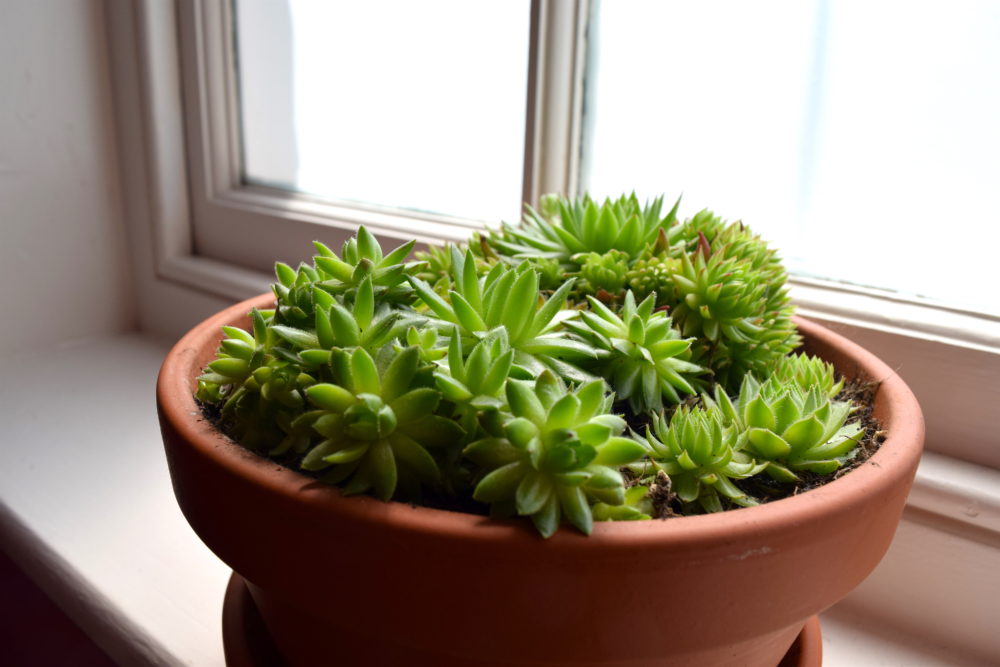 LETS GET TO THE FOOD….
We chose the lunch menu which costs a tenner and lets you choose any two dishes on the menu. (great deal right?)
---
What we ordered?
---
Cochinilla – Smoothie with carrot, red grapefruit, strawberries, passion fruit, annatto, pink peppercorn
2 Pisco Variations ( very strong )
Avocado Fritters
Cruditos -Veggies in Pea Chutney
Ceviche clásico – Seabass Ceviche
Watermelon & quinoa salad
Coliflor – Cauliflower with Broad Beans and Sweet Potato Puree
Salmon escabeche – Salmon with Sweet Potato Puree
Mango, chia & chicha pot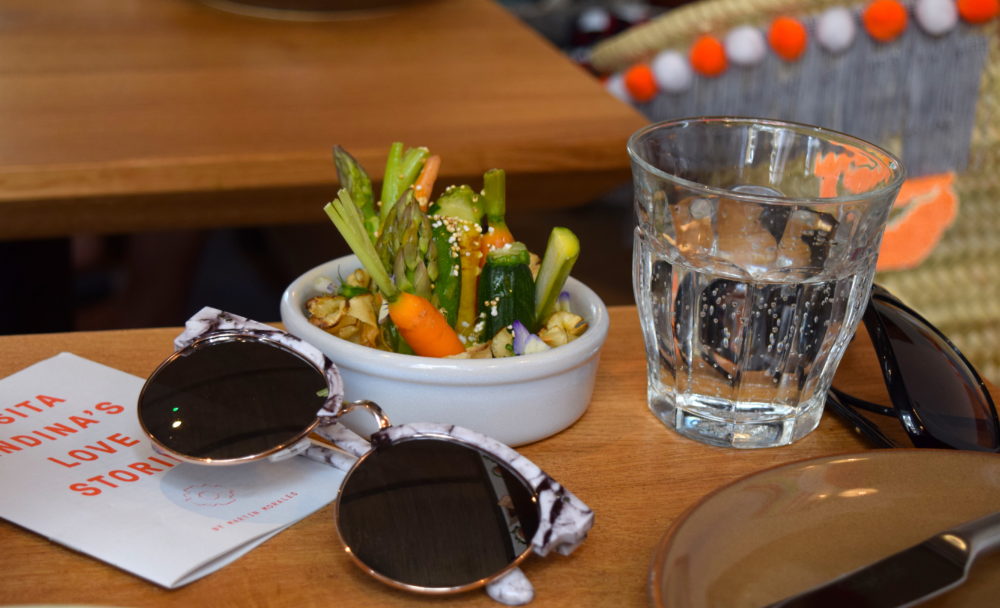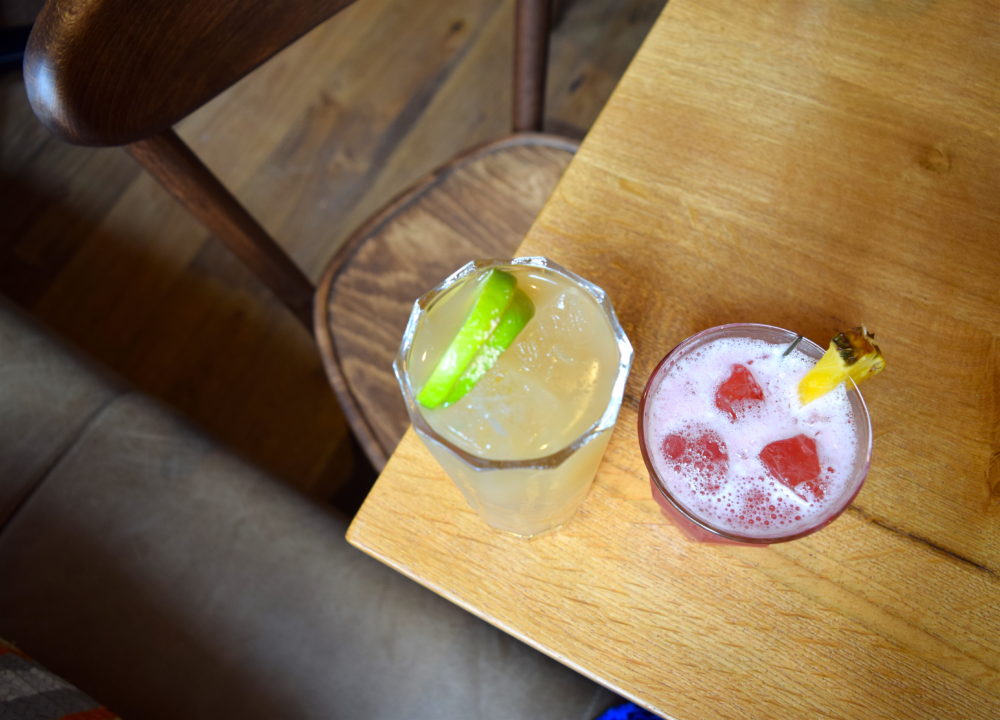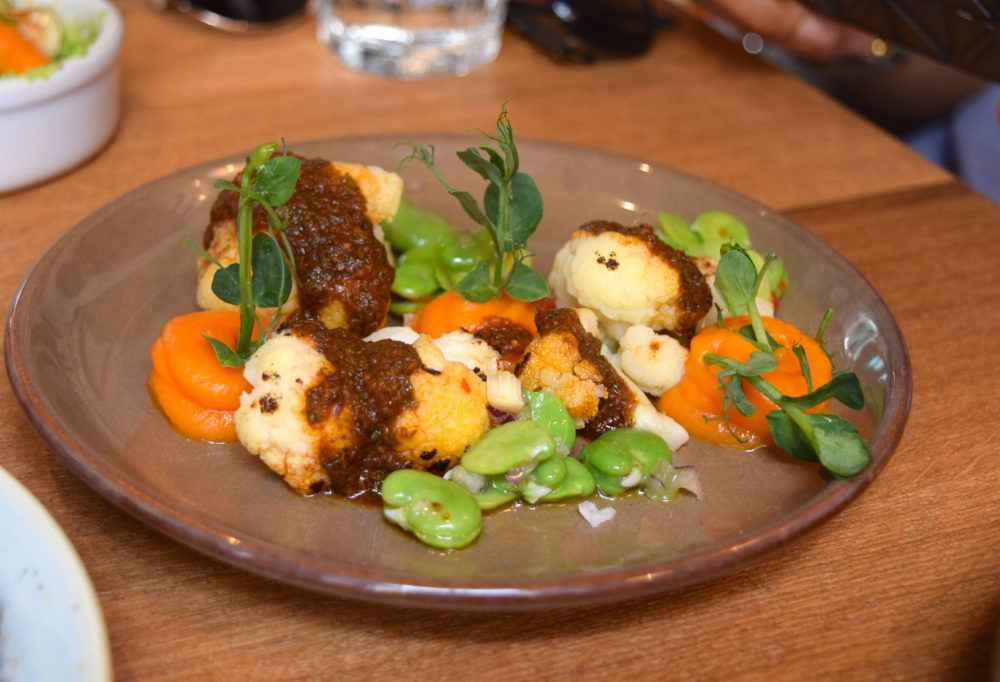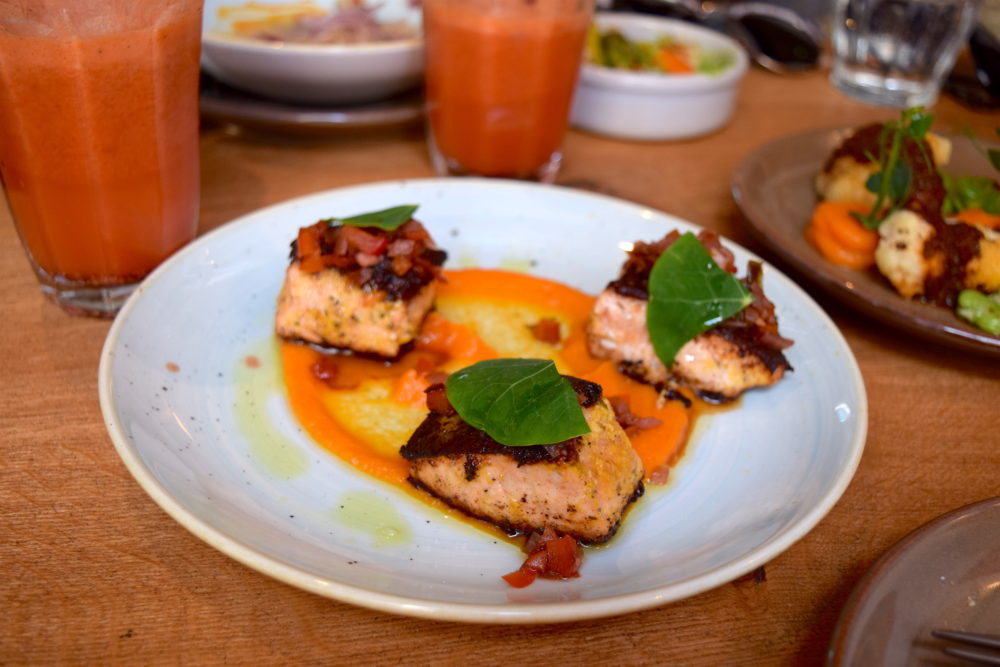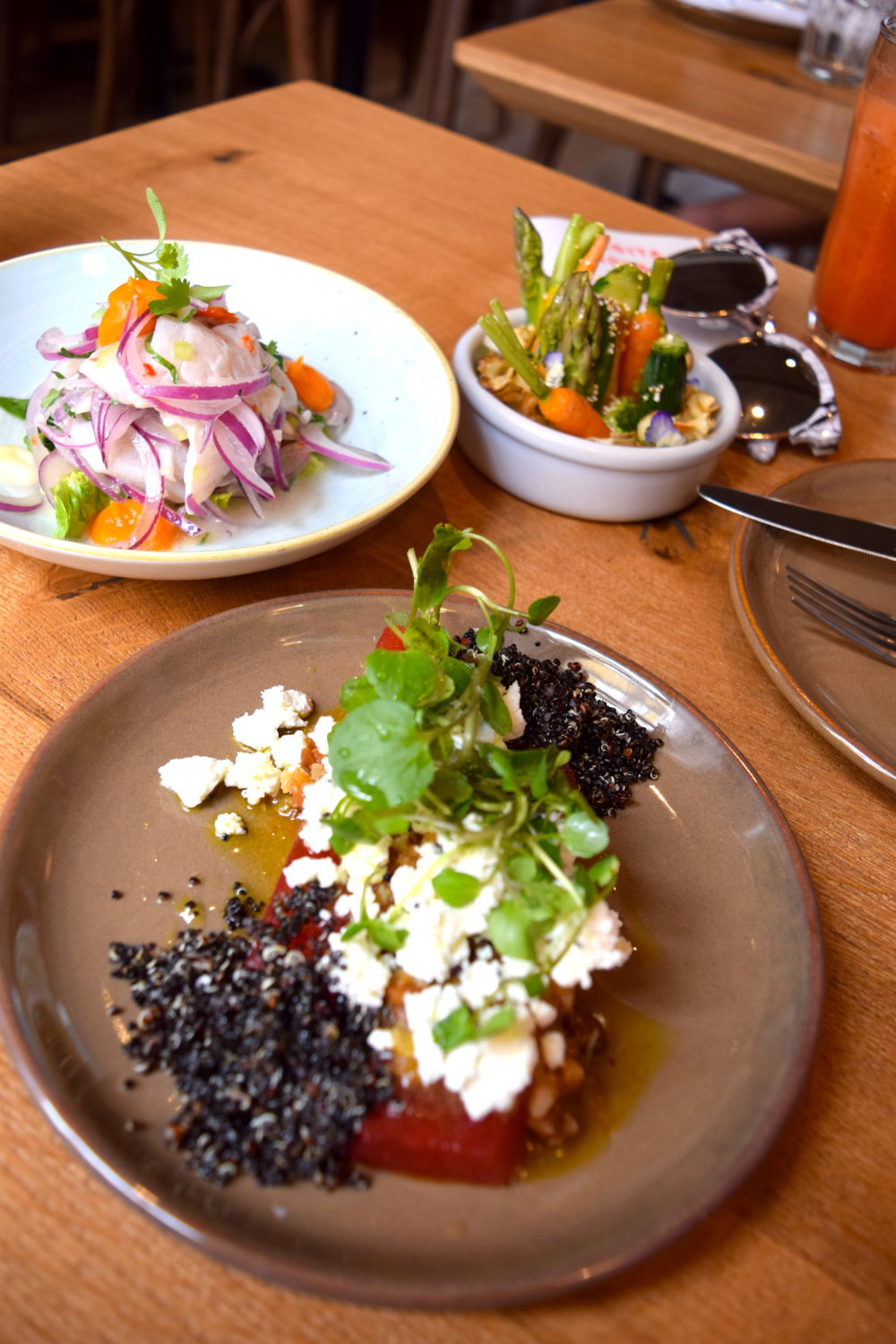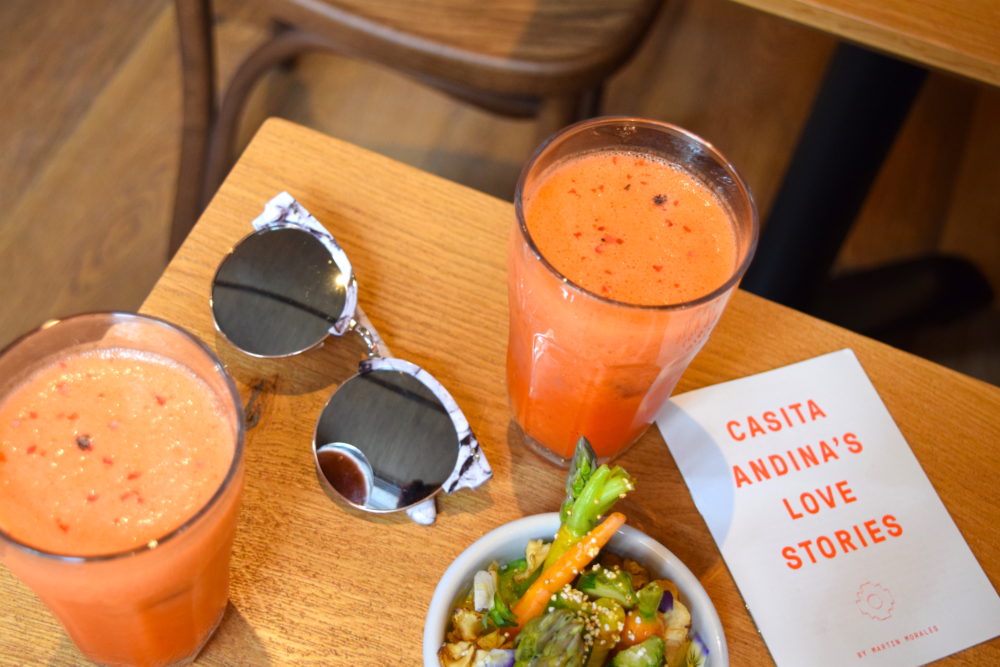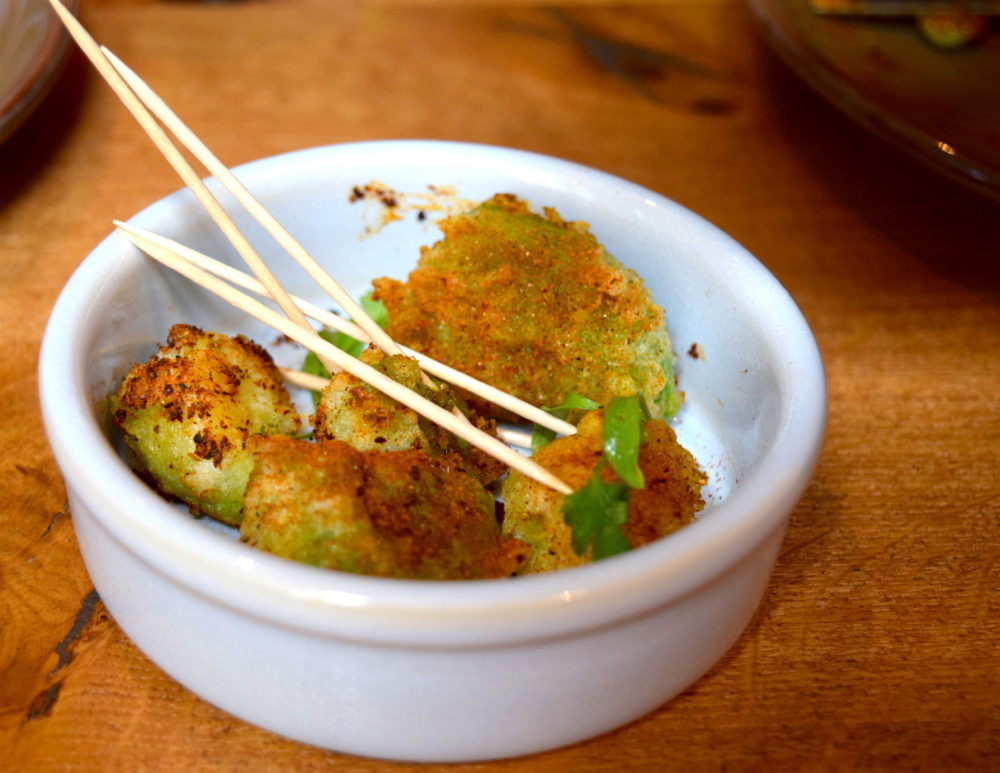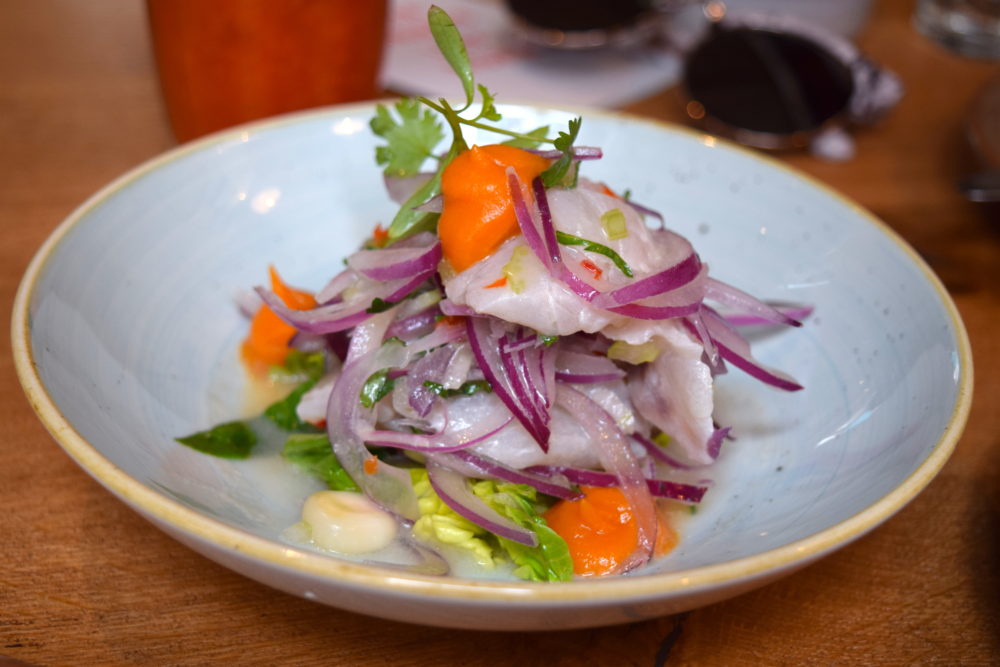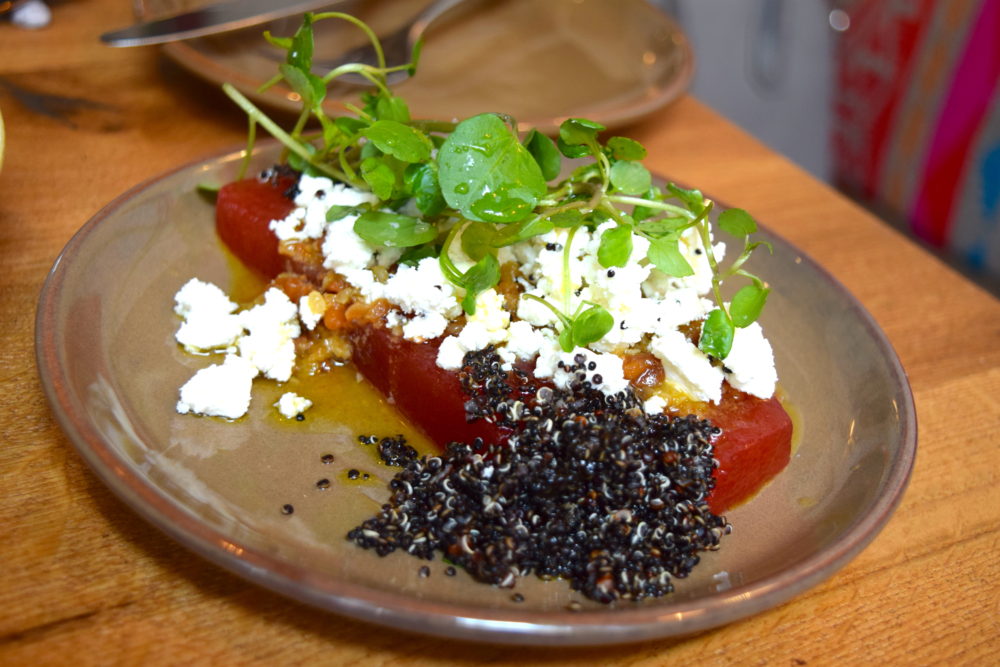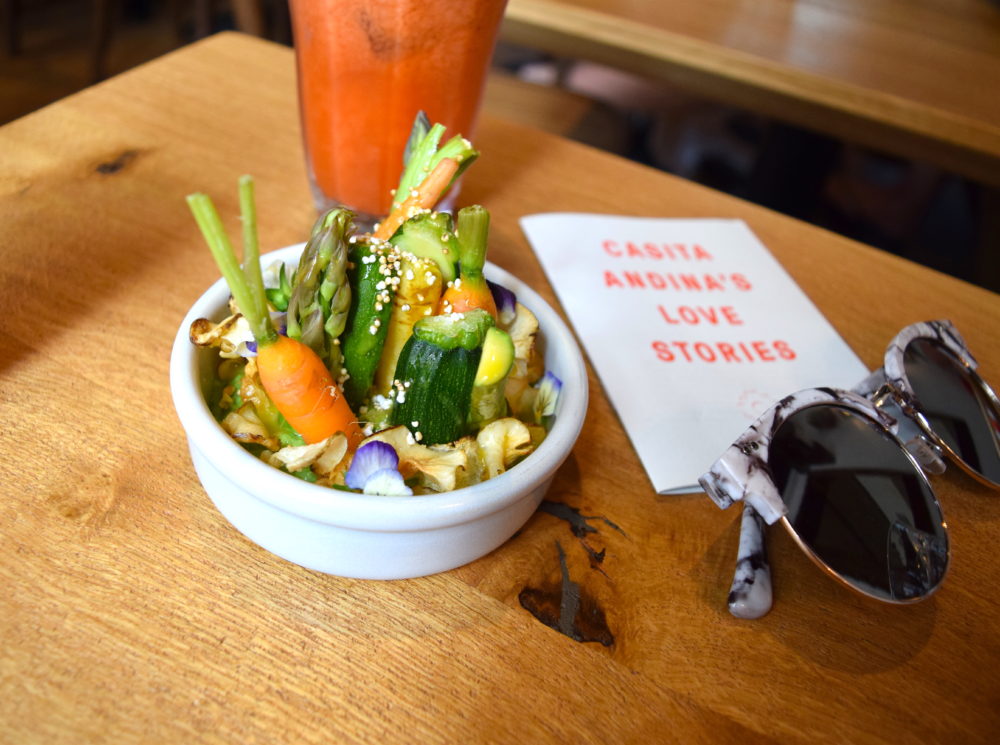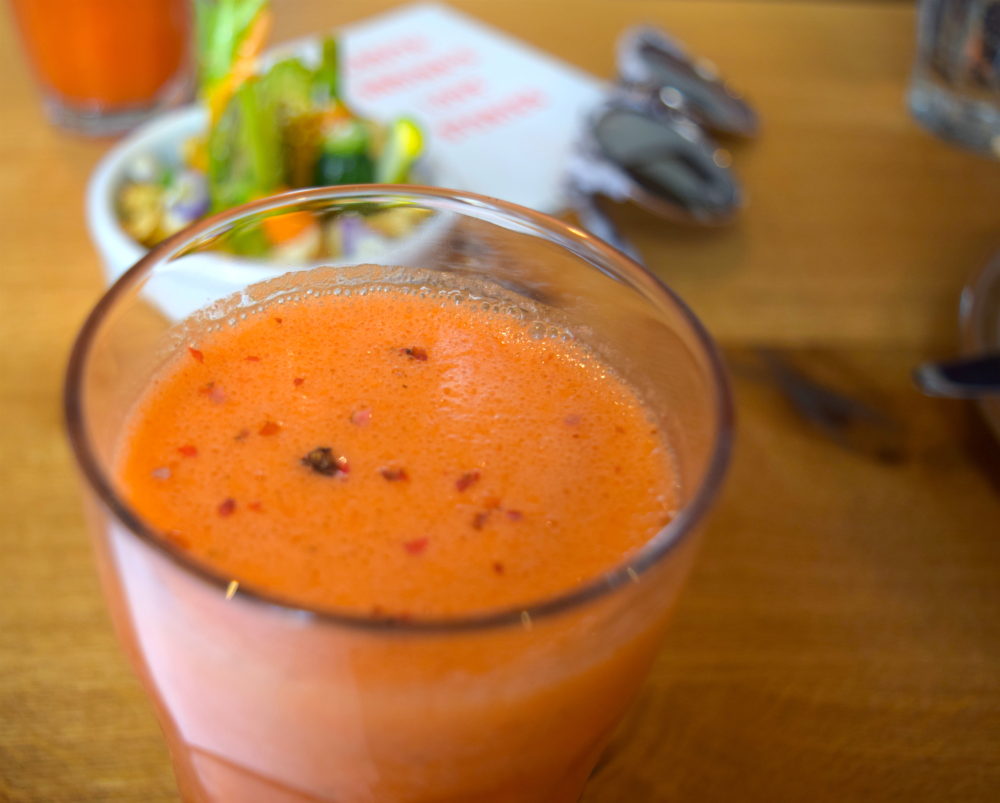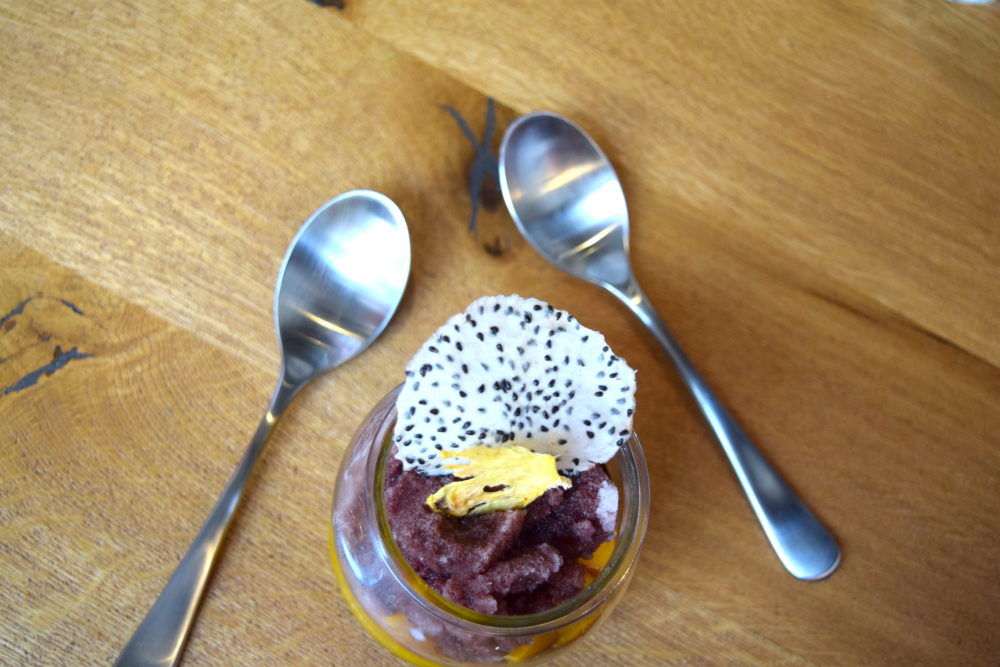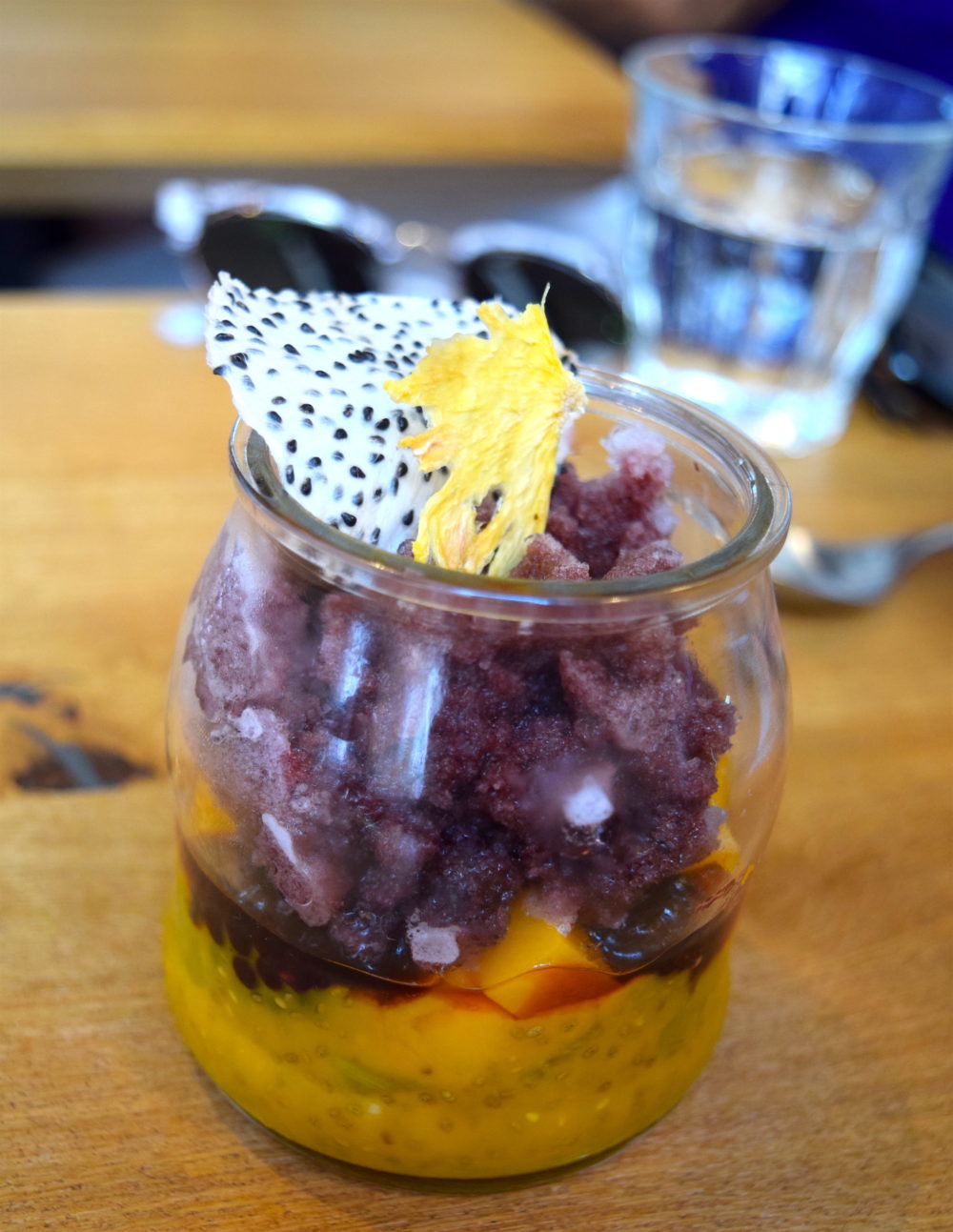 CASITA ANDINA
31 Great Windmill Street
W1D 7LP Soho
London