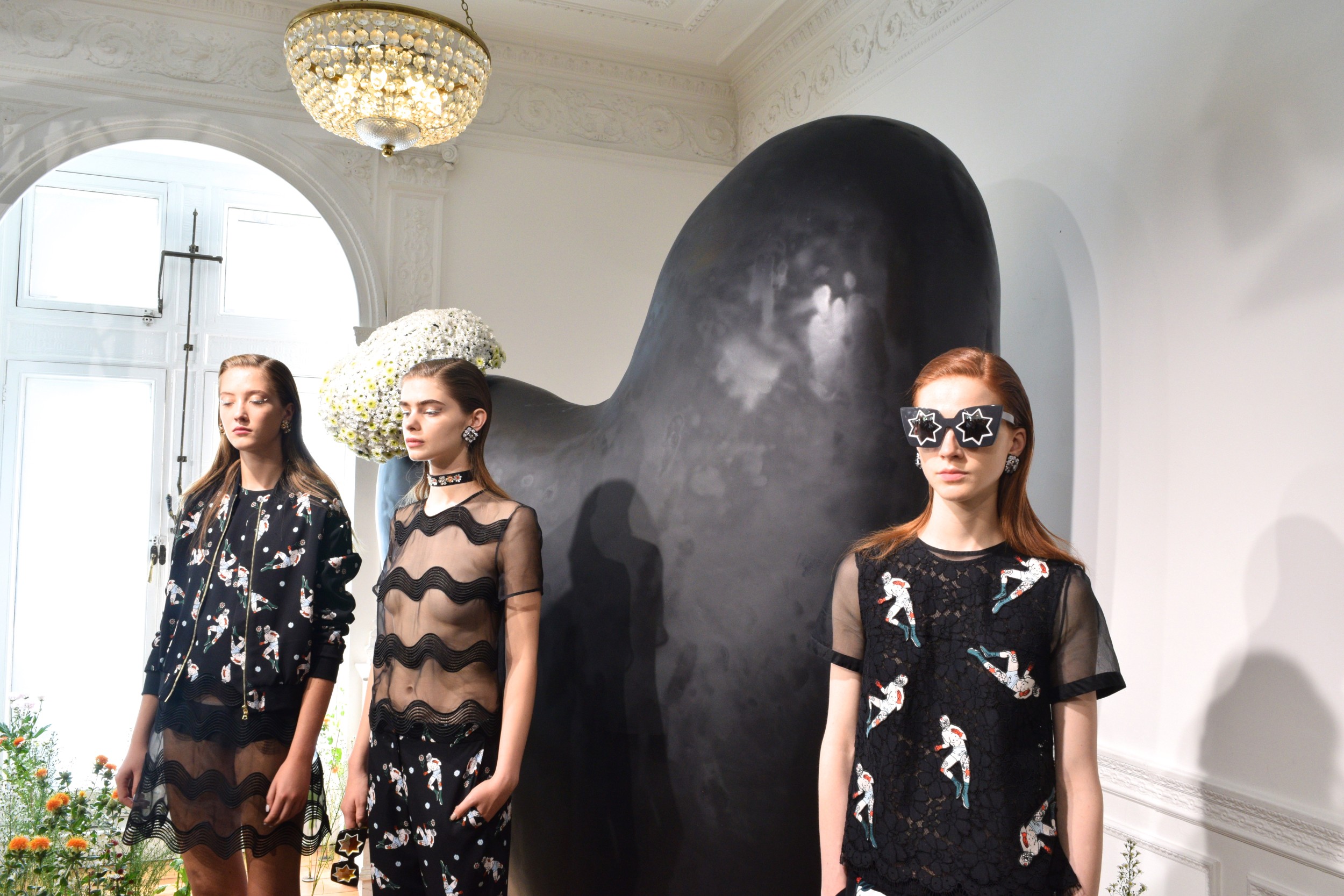 My personal highlight of London Fashion Week so far is the presentation of Markus Lupfer. I have to say that I love his style and I have bought lots of pieces from his previous collections. I can totally relate to his designs – they are girly but elegant and creative but wearable. This season I totally fell in love with these star sunnies. They looked amazing on the models – hope they also look nice on me once I buy them.
So what defines Markus Lupfer's collection?  Sheer and see through materials, wild prints especially flower power ones, black as a dominant color also seen in many other collections even if it is not really a summer color, black & white combinations, silky materials, lots of Bling Bling details and funky sunglasses. What I also noticed were the comfy shoes which were flat. No heels next summer – I kinda like that. It is a relieve for my feet.
At first I was a bit disappointed that Markus does not do a runway show but when I entered this lovely W1 location right next to the Thames I was completely blown away by its architecture, the white stucco elements, the old wooden floors and the ancient chimneys. The flower installations just brought these rooms to life and the presentation of how the models were placed just fitted perfectly.
When at a presentation you can actually get an even better feeling for the cloth, you can look at it as long as you want, inspect every single detail and sometimes even touch it. At the usual runway shows models literally run away from you and you cannot really focus on every single look nor detail. What you can see is how the fabric reacts while walking and of course you can see the cut, the color and the style. I cannot say which style of presentation I prefer – I guess a mix of both is great for a journalist like me because I get lots of different impressions.