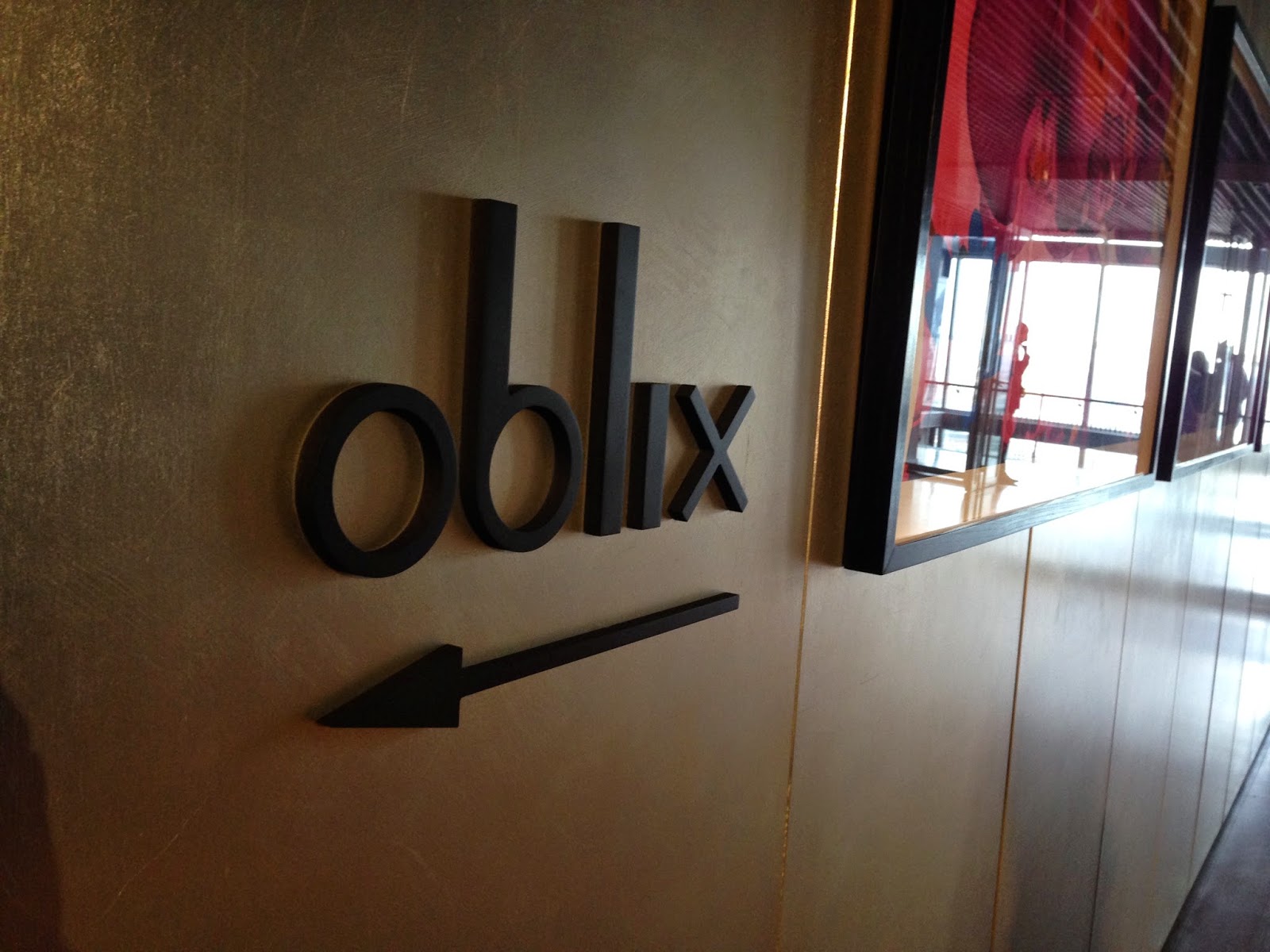 London is full of fantastic restaurants but there are a few with a view. So if you like something special for the holidays you should book a table at the Oblix on the 32nd floor in the Shard.
This is the view from up there – it is stunning. I has been raining in the morning so do excuse the dots in the next pictures.
We started off with cocktails and didn't regret it. They were very special and unique. Every single one had a special twist to them. We were all very satisfied with our choice.



Then we went on to the food which we enjoyed as well. Especially the starters were amazing, I love when dishes are special with a twist or when they add other spices than usual. And this was definitely the case. The freshly baked bread came straight out of the oven and was also very nice (since the bread in the UK is not as good as in Germany, I am always happy when the bread is delicious.)
Freshly baked olive bread
Polpo & Avocado
Beef Carpaccio
Scallops & Nuts
 
As a main we all chose the duck and it was tender, moist and yummy. But now I will show you the interior and the kitchen. I love open kitchen, where I can see how everything is prepared.



















That's the entree where you enter the restaurant, it is so stylish and modern. The colorful flower art in the hallway is an eyecatcher and is in fact the only colorful interior in the whole restaurant. The style is very clean and reduced which leads the attention to the spectacular view and the lively open kitchen. We will come back because it was a very special experience.


Level 32 at the Shard
31 Saint Thomas Street
SE1 9RY London