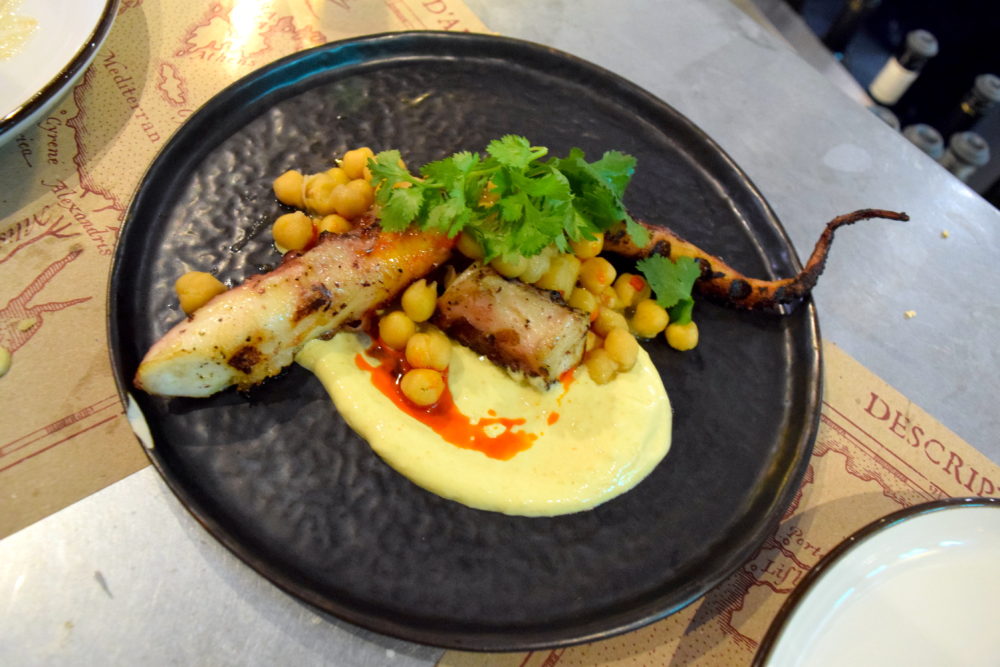 This is the newest hottest restaurant in London, well deserved…. and it is called The Barbary.
You probably notice a similarity to one of my other favourite restaurants. I give you a hint – the cuisine is modern Jerusalem, what they invent is more than eatable – it is the most delicious food ever and everytime we go there the menu has some new dishes to explore more unique flavours and combinations. It is addictive! I speak of The Palomar which I have reviewed as well and as you know – I am a big fan. Same with The Barbary. They recently opened in the buzzing Seven Dials quarter in the middle of Soho to be more exact right in the centre of Neal's Yard which I will show you later on. But first I like to show you the special dishes – the chefs here are just overly creative and even make a Kohlrabi Salad which sounds bland – exceptionally amazing. Every dish we tried was a winner. I made very weird sounds ( like hmmmmmm, uuuuhhhhhh, yum bum, soo good ) while eating, the people next to us were starring at me but who cares? The food is just too good to not cherish it and show it. But somehow the manager liked it I guess because he gave me a hash cake for dessert….. And the sounds kept on coming…. 🙂 It was the best cake I had in a while. I tasted the nuttiness of the pistachios and the creamyness of a yoghurt and it was just heaven on a plate. I could not get enough of it. I will return very soon.
I totally recommend that you try out the Barbary. But be quick they only have 24 chairs and you must probably queue when you are coming late. But it is worth it. Or just arrive very early – that's what we did.
---
What we ordered?
---
Jerusalem Bagel
Babaganoush
Chickpeas
Octopus
Salmon
Cauliflower
Aubergine
Kohlrabi Salad
Hash Cake
And this is how the restaurant looks and how the dishes are presented: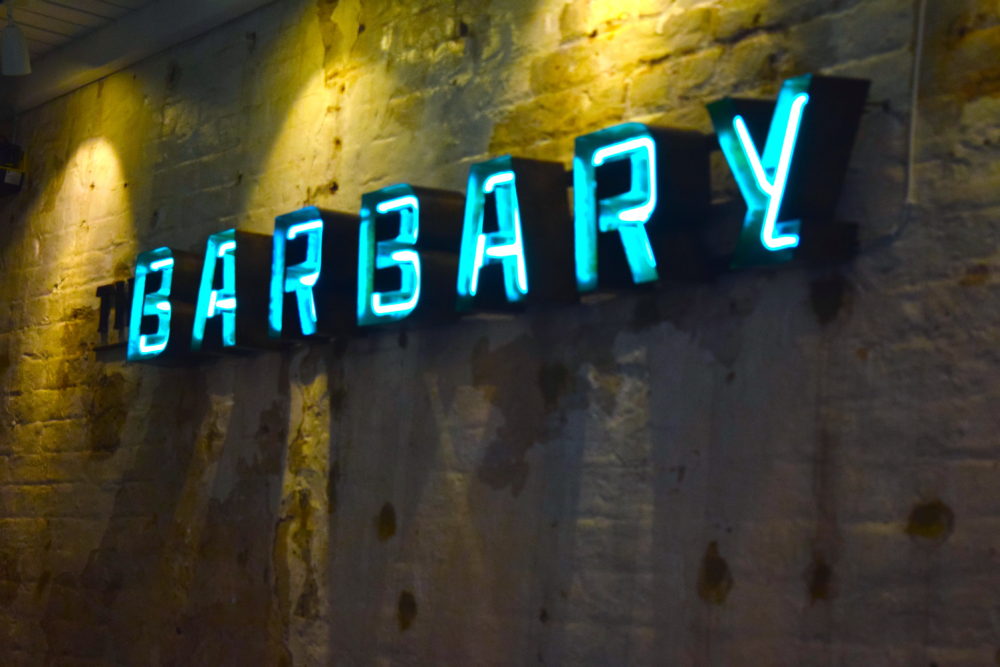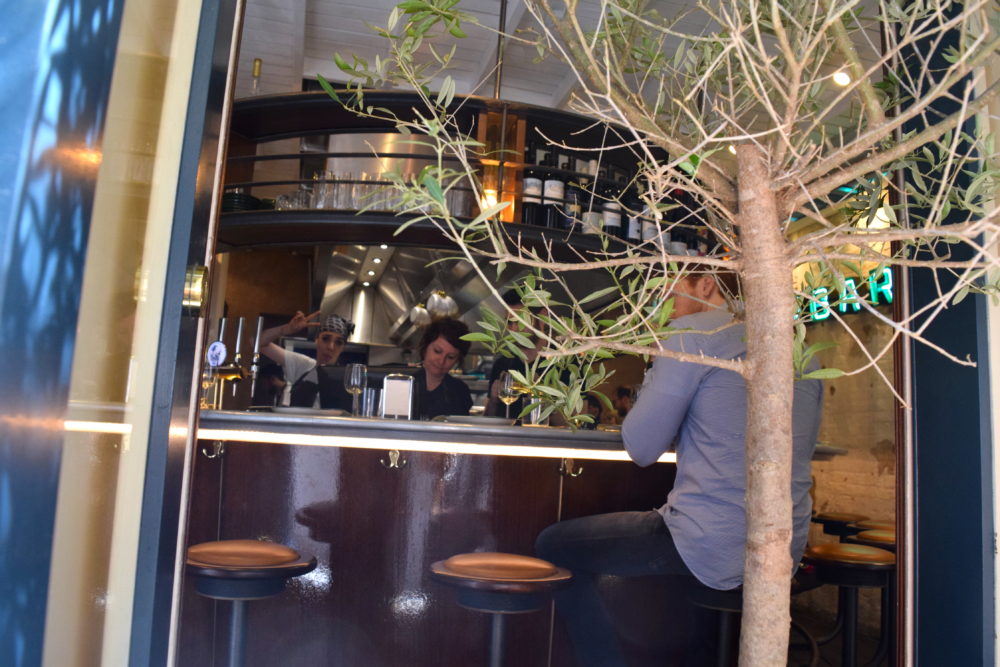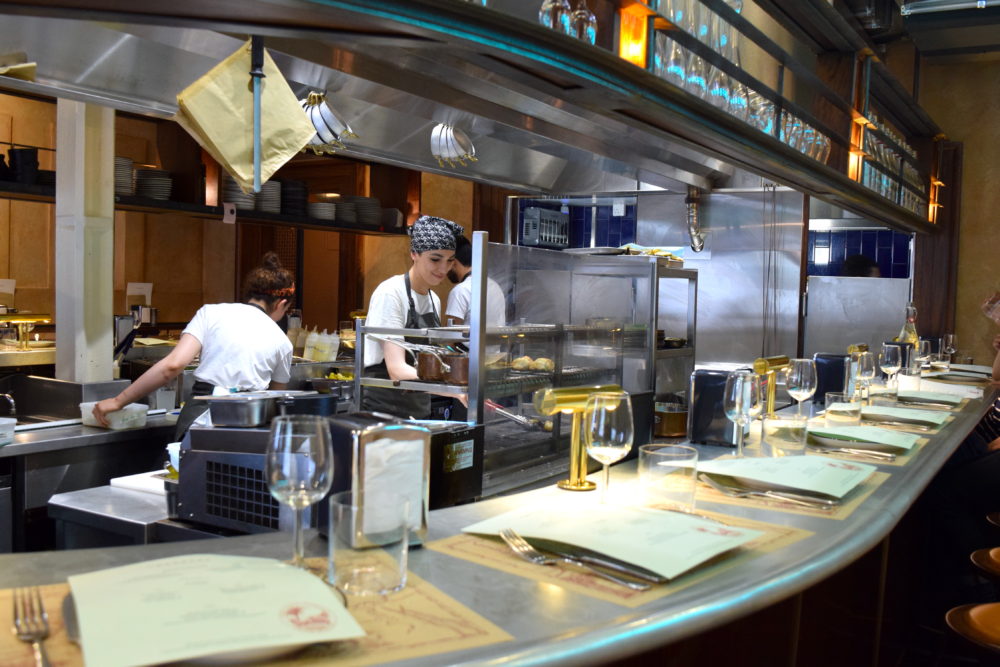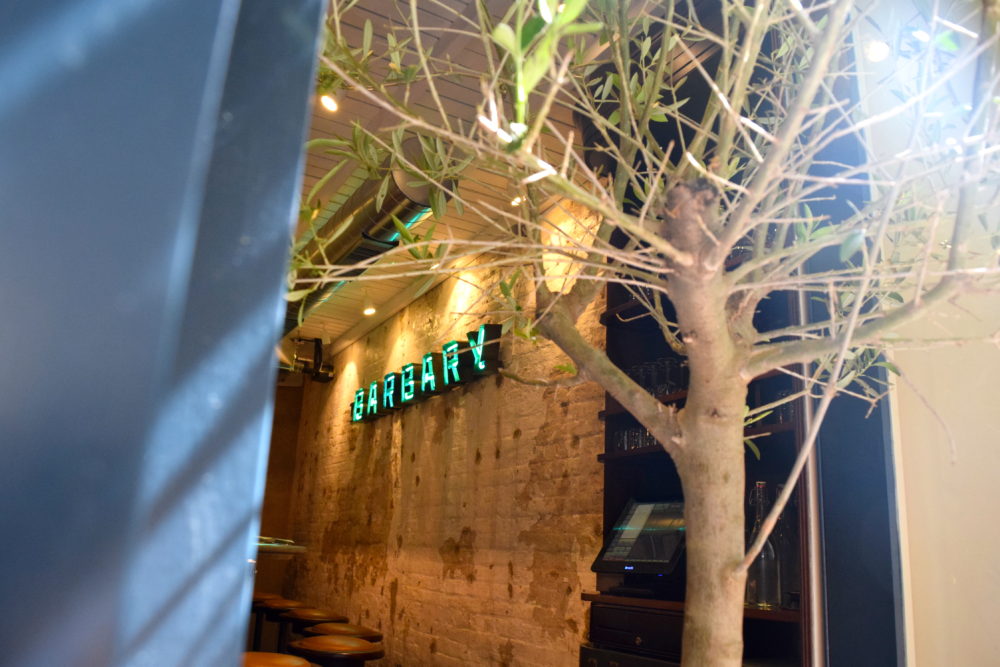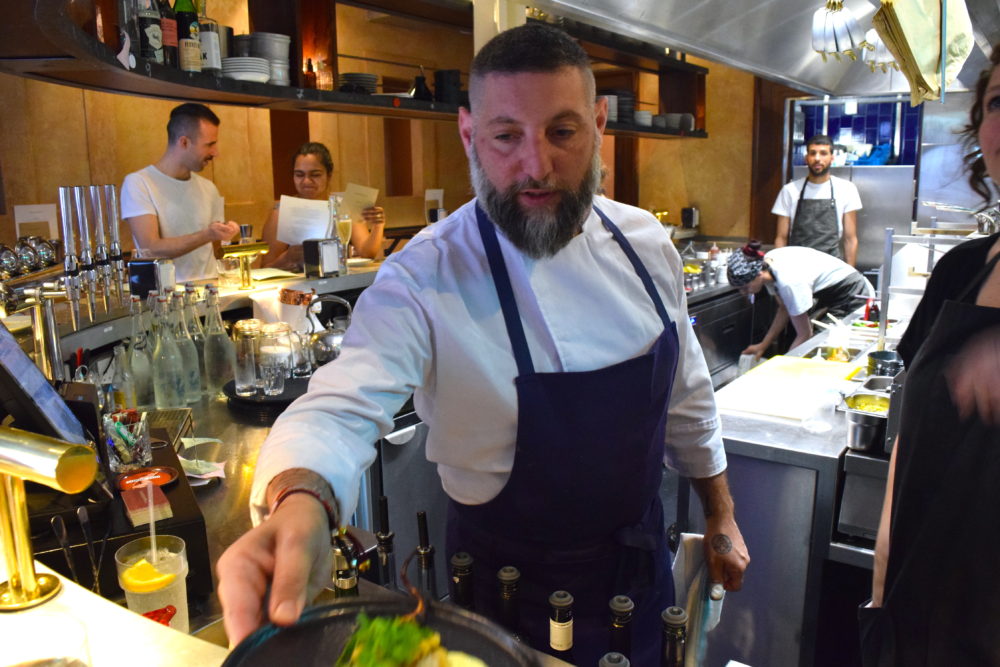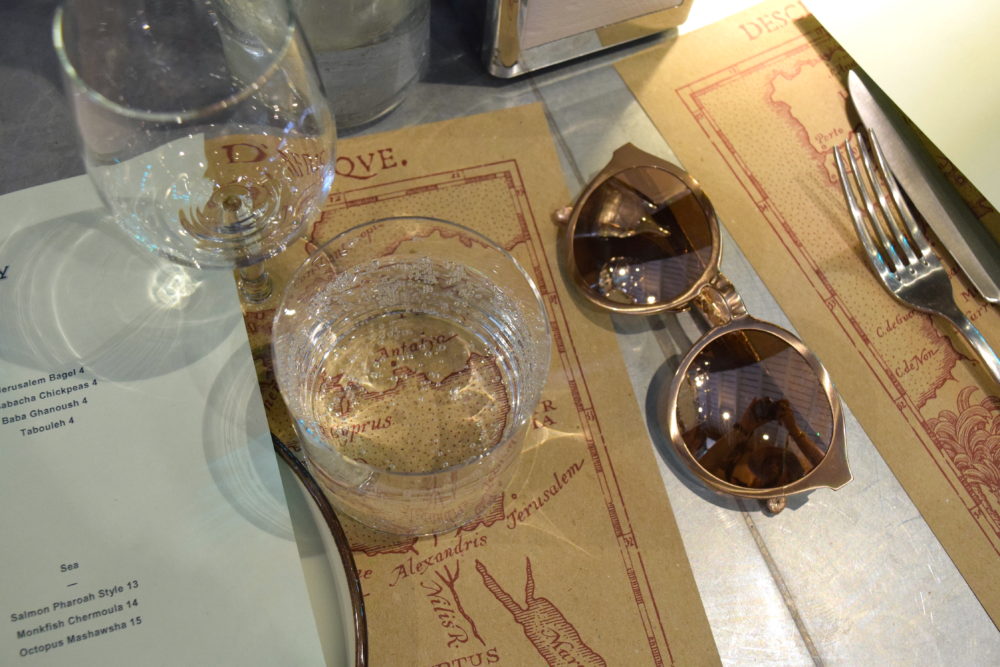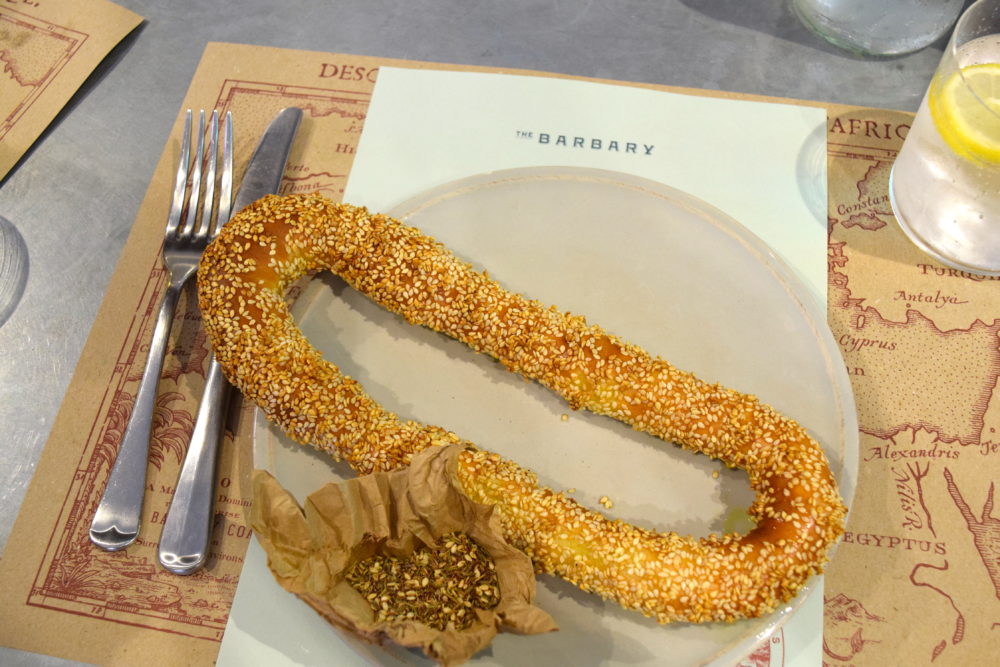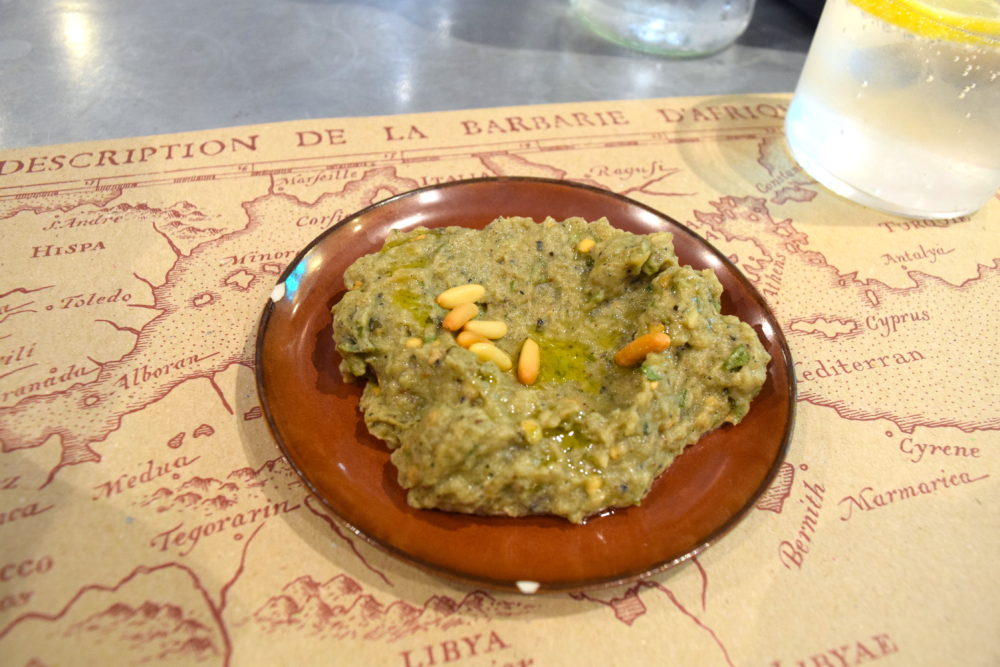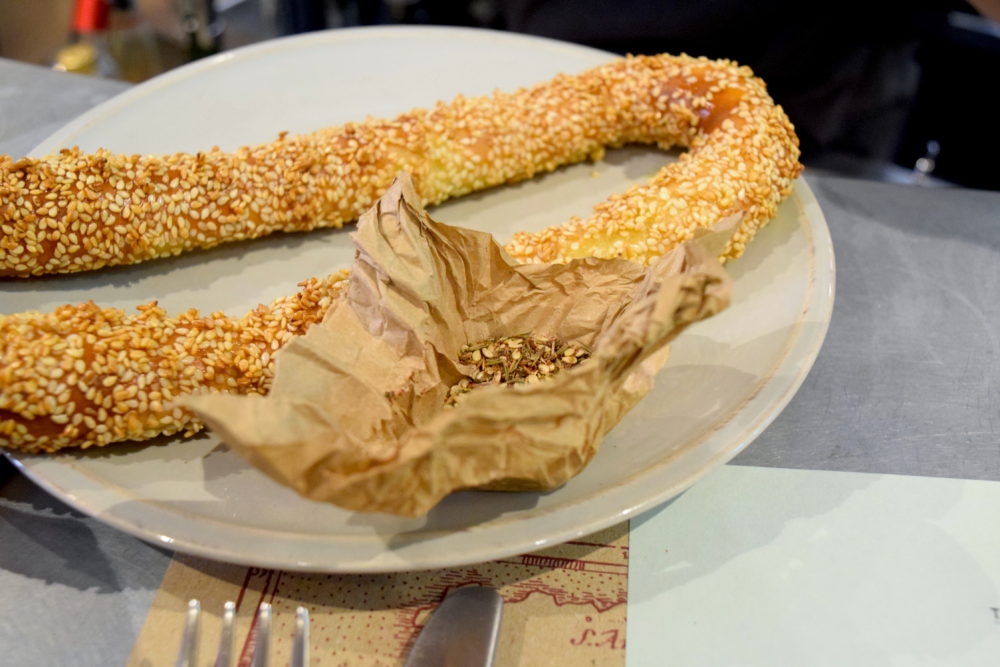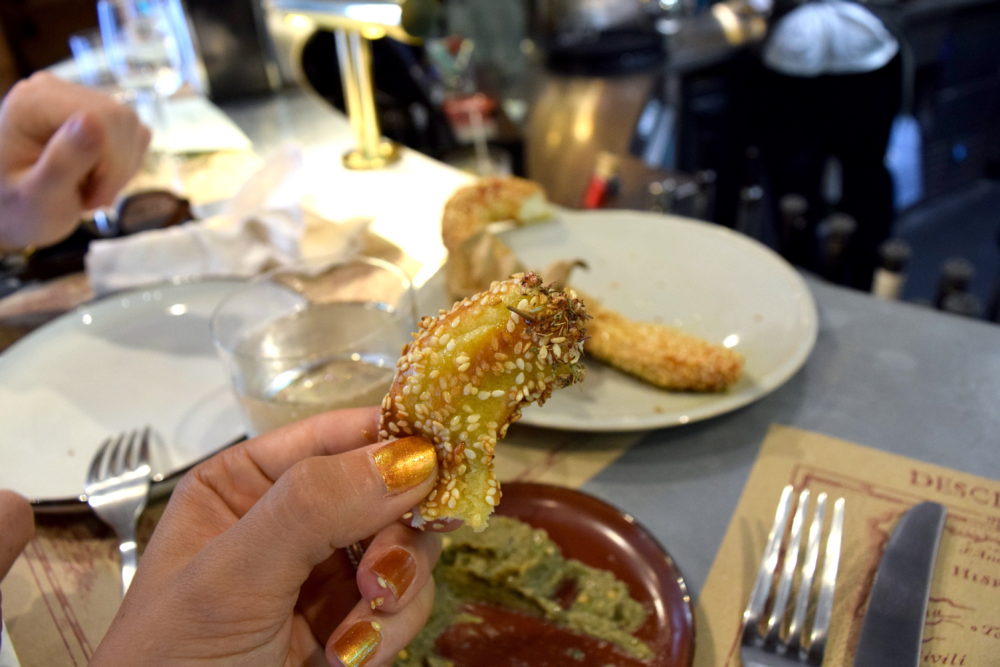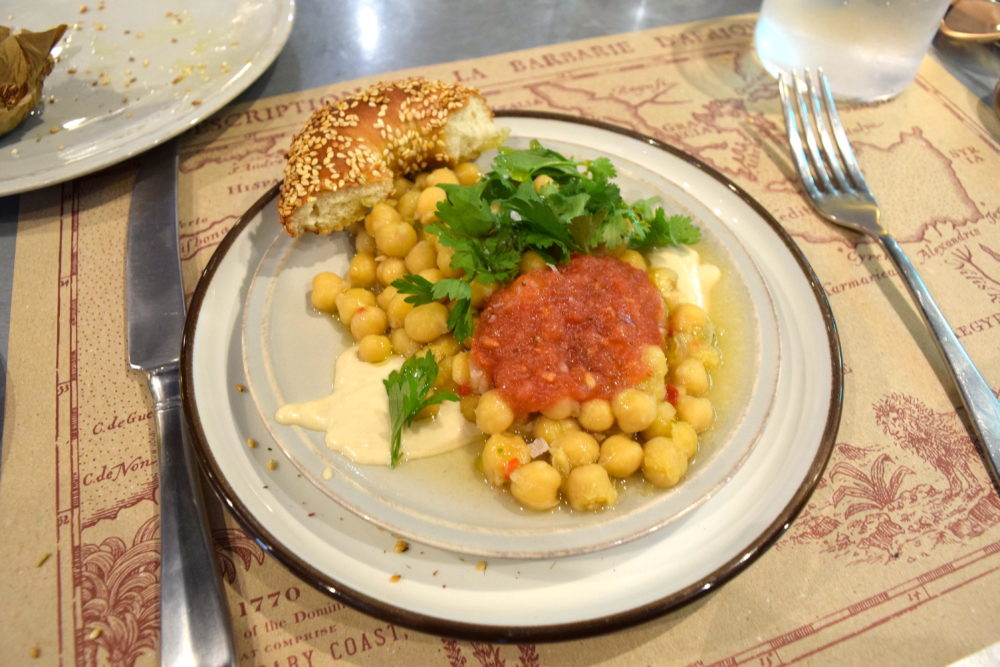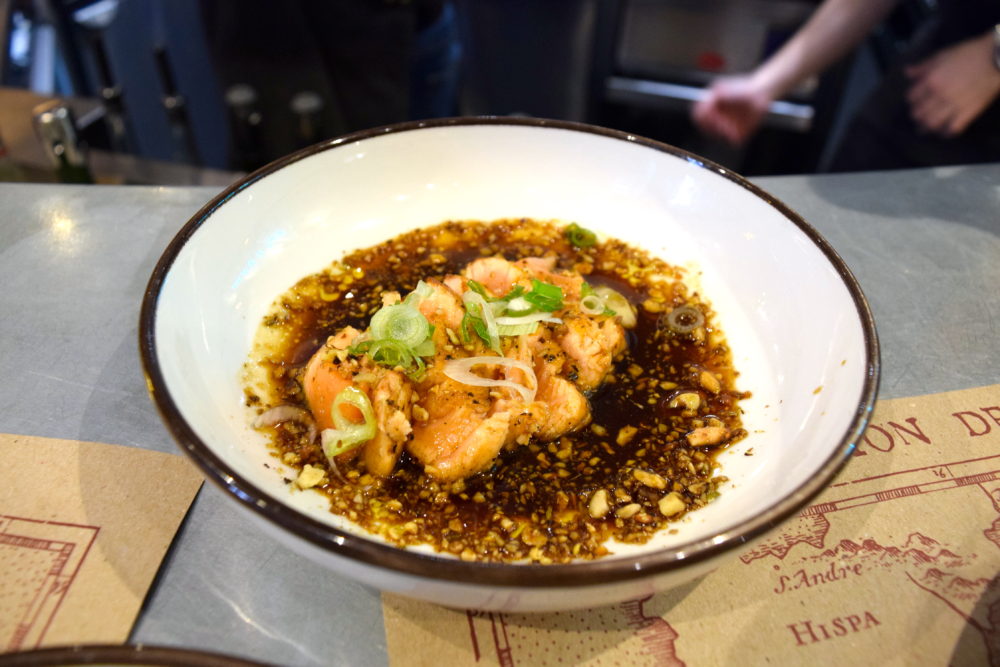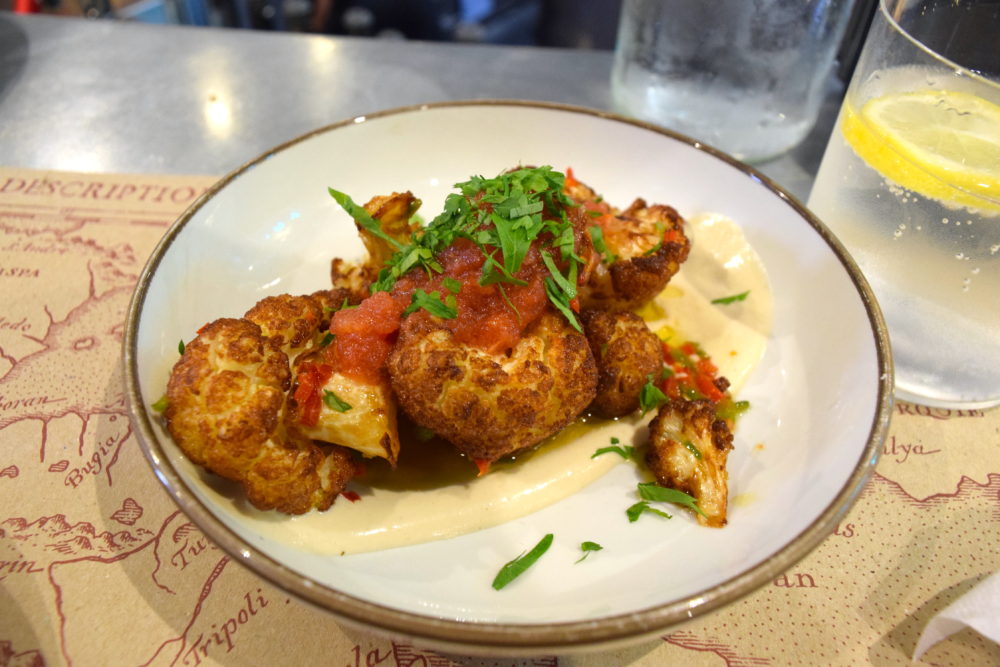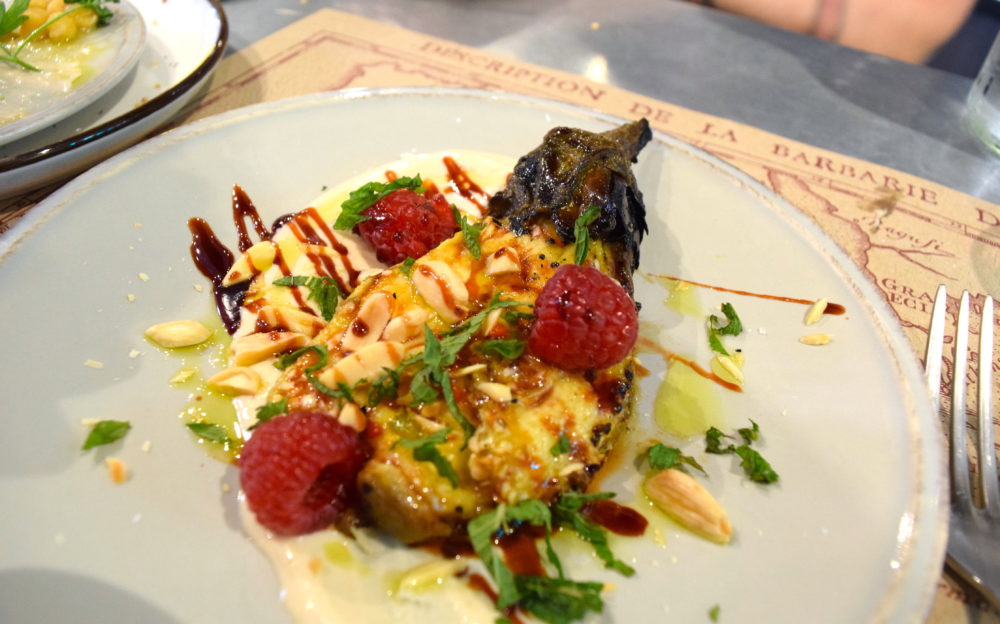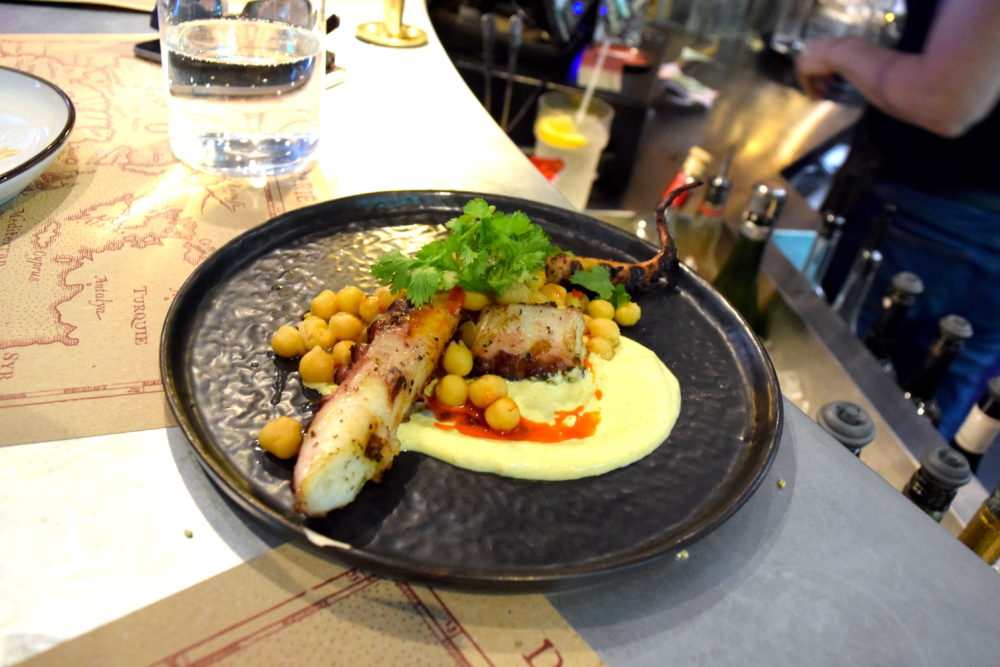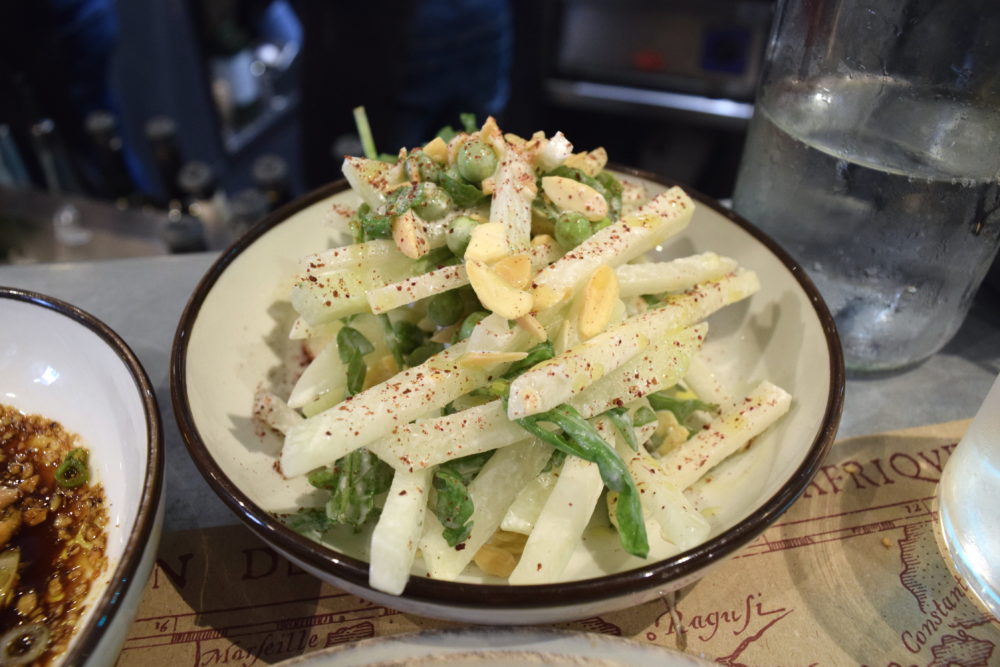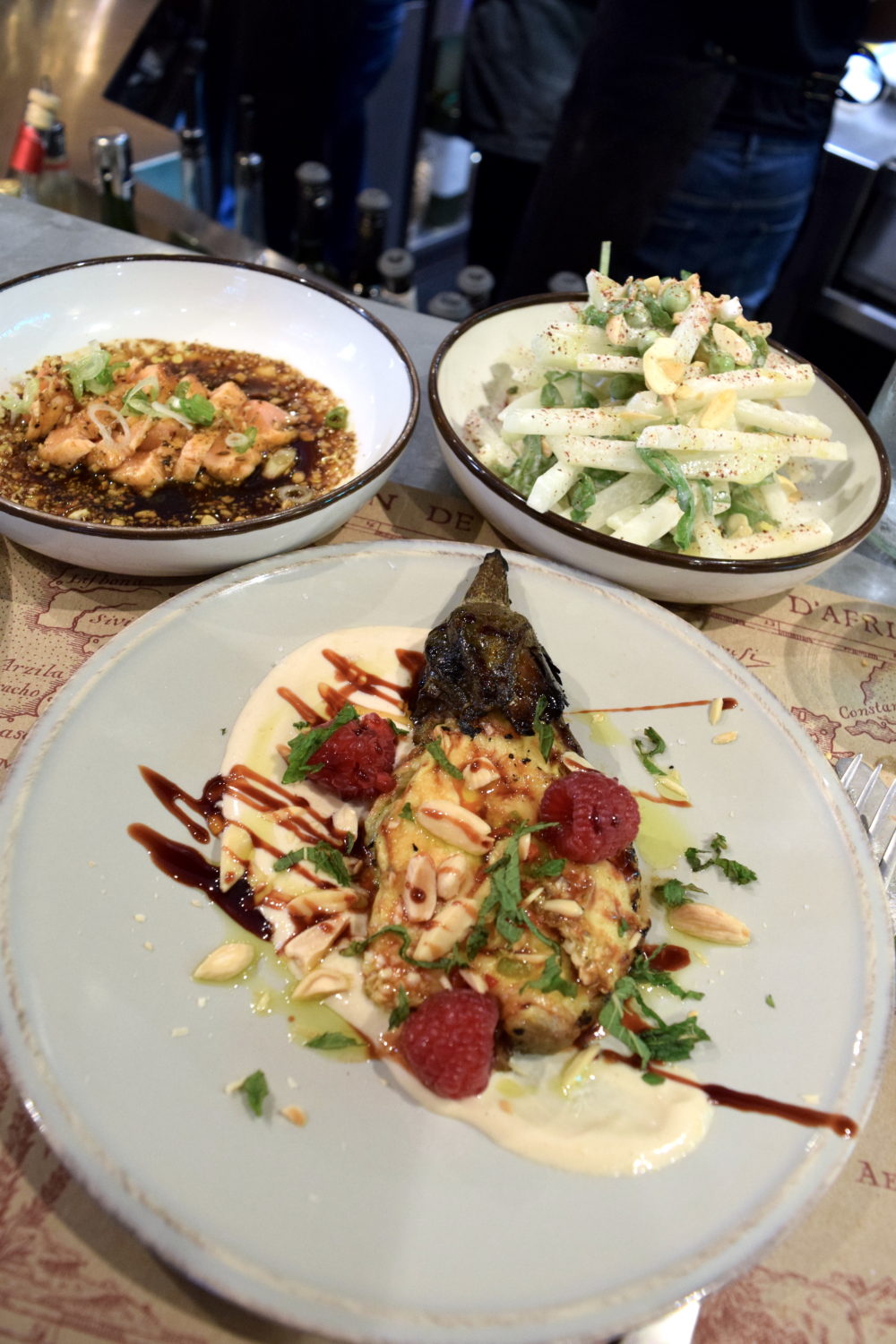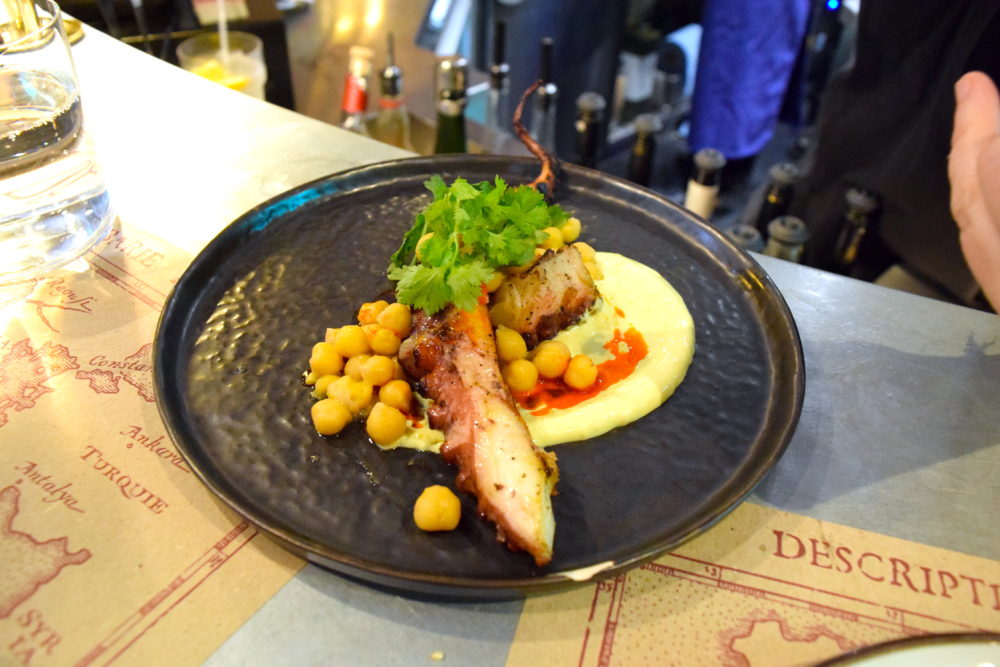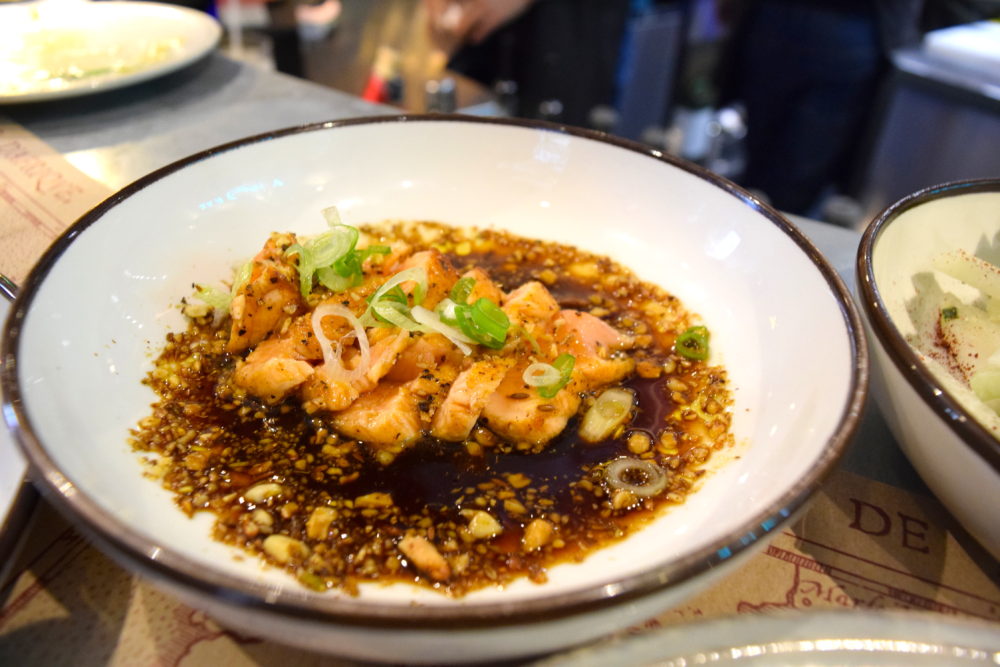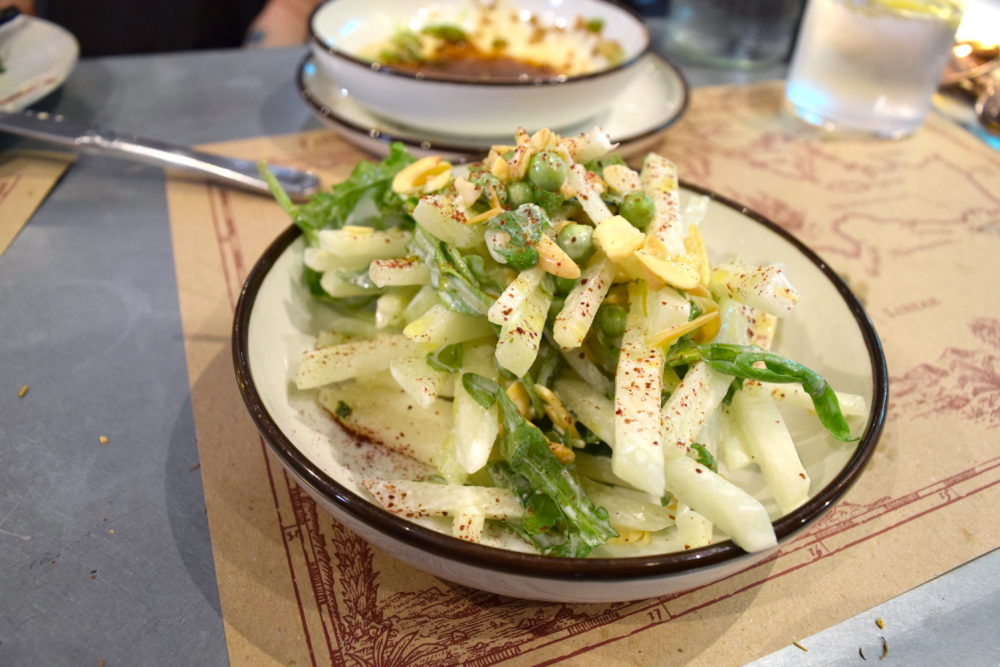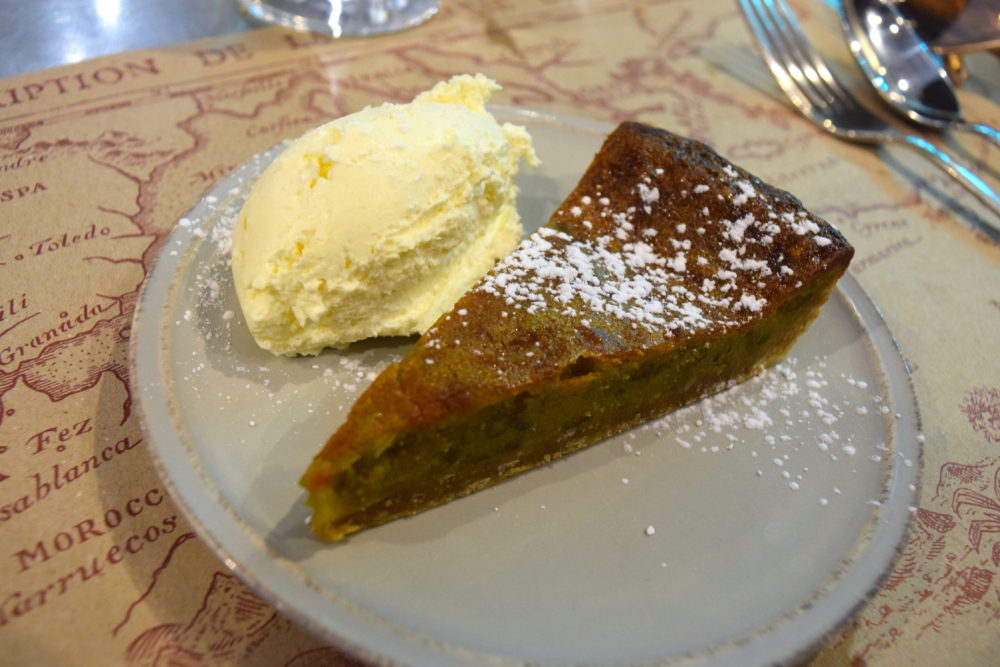 And now some impressions of the Neal's Yard area….