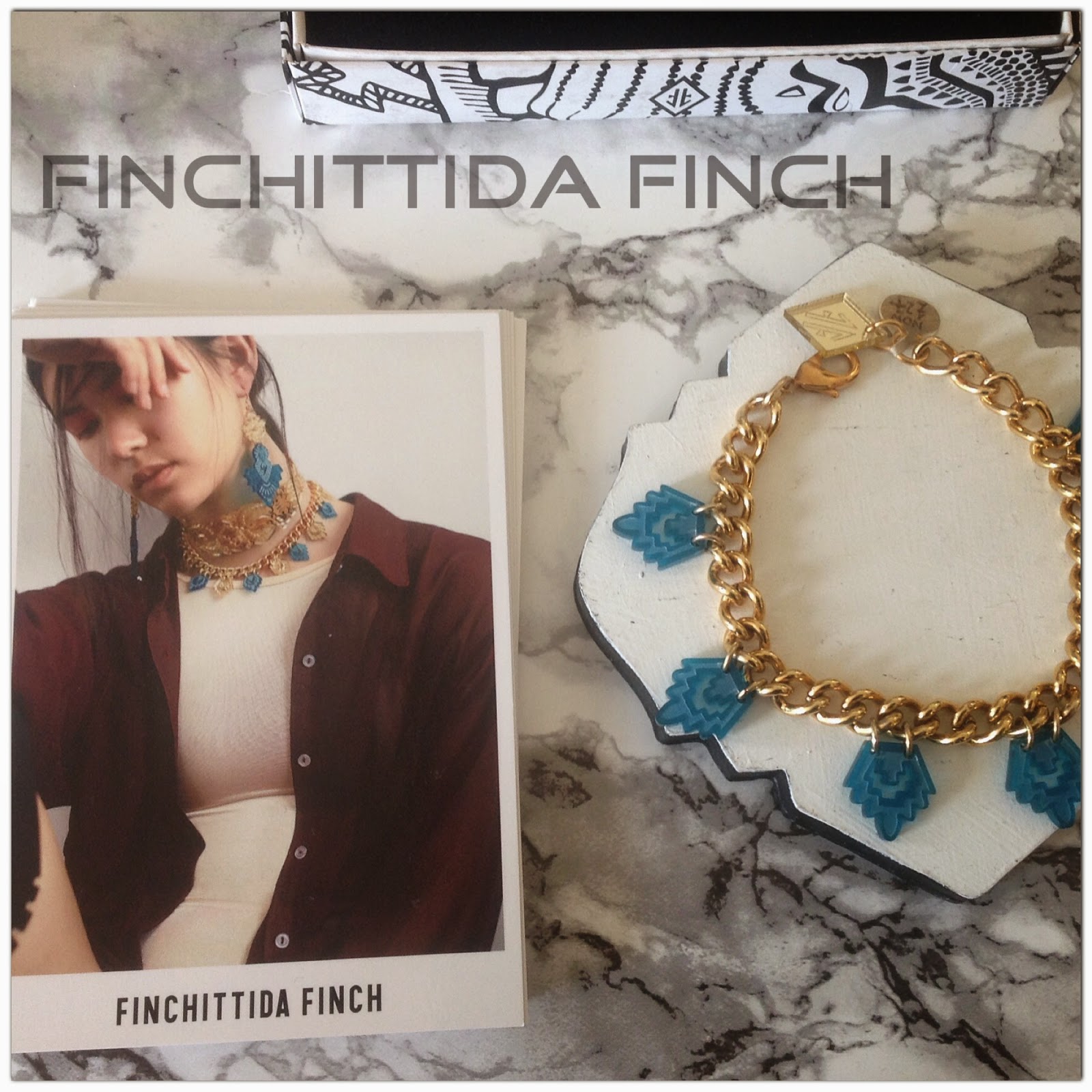 Since I love statement jewellery I could not walk past Finchittida Finch's Shop at the London Fashion Weekend. I love their style and the lovely pieces they design. The design twins Lisa and Tida Finch create very unique jewellery that I would like to introduce to you.
You can never have too many necklaces or bracelets, right? So shop some nice Jewellery either at their own online shop or at Asos, where the pieces are also sold! The great thing is that they are based in London and are also influenced by the city and their Lao heritage. Coming from Laos the siblings donate 10% of their profits directly to an organisation called Mines Advisory Group which helps clearing bombs all over the globe in order to make life less dangerous for the people who live in landmine areas. That's why you don't have to feel bad when buying even more jewellery of Finchittida Finch. It's for a good cause after all.
So if you did't know the brand so far it is time to remember the name of the twins. Rita Ora and Mila Kunis are already big fans of the finch jewellery, so it is only a matter of time until the label rises into the fashion heaven.
For more information about the label and their collection, just visit the
Finchittida Finch Website.