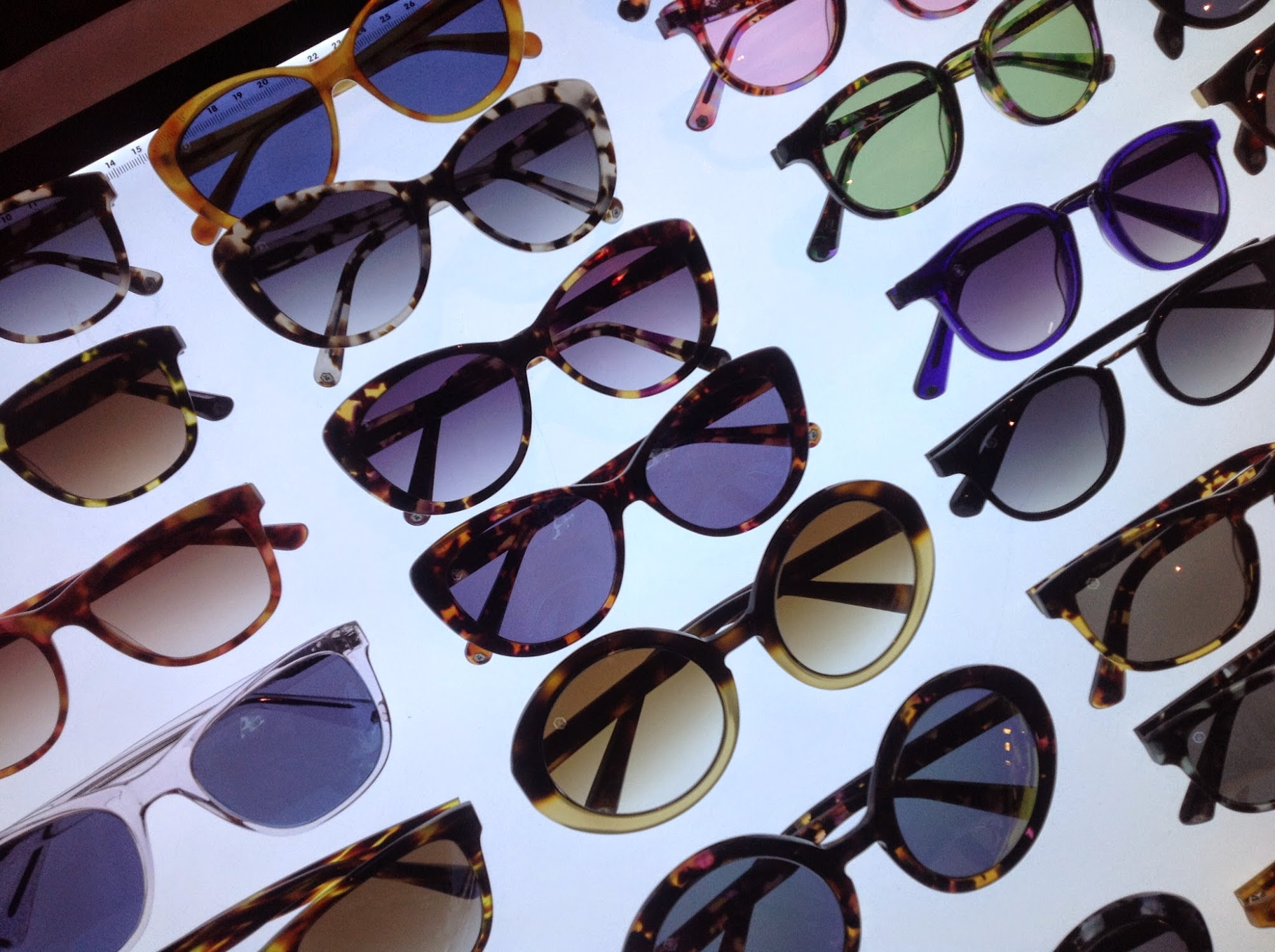 I love sunglasses – they are like shoes and bags – you simply can't have enough. Last week there was a christmas sale at Chelsea's Beaufort House hosting several London brands like Yolke, Hamilton and Hare, Marina, Blake London and Taylor Morris Eyewear.
I totally fell in love with these shades. They were beautifully presented and looked pretty cool on the lighted tray. So I tried every single one of them to see which model I preferred. I liked so many that I could not decide which one to get. And then one of the designers turned around and I knew straight away that I know him from somewhere.
Hugo Taylor, a former Made in Chelsea star, and his longtime friend Charlie Morris paired up in 2013, launched their Label to create timeless, elegant eyewear which are not only wearable now but also in the future decades to come. The two business partners share a love for eyewear and style – you can tell when you see their sunnies. Taylor Morris stands for high quality and sophisticated products for affordable prices. Their inspiration is drawn from fashion icons like Steve McQueen, James Dean and Audrey Hepburn.
Visit the Taylor Morris website for more information or go to their pop up shop on 172 Fulham Road in Chelsea.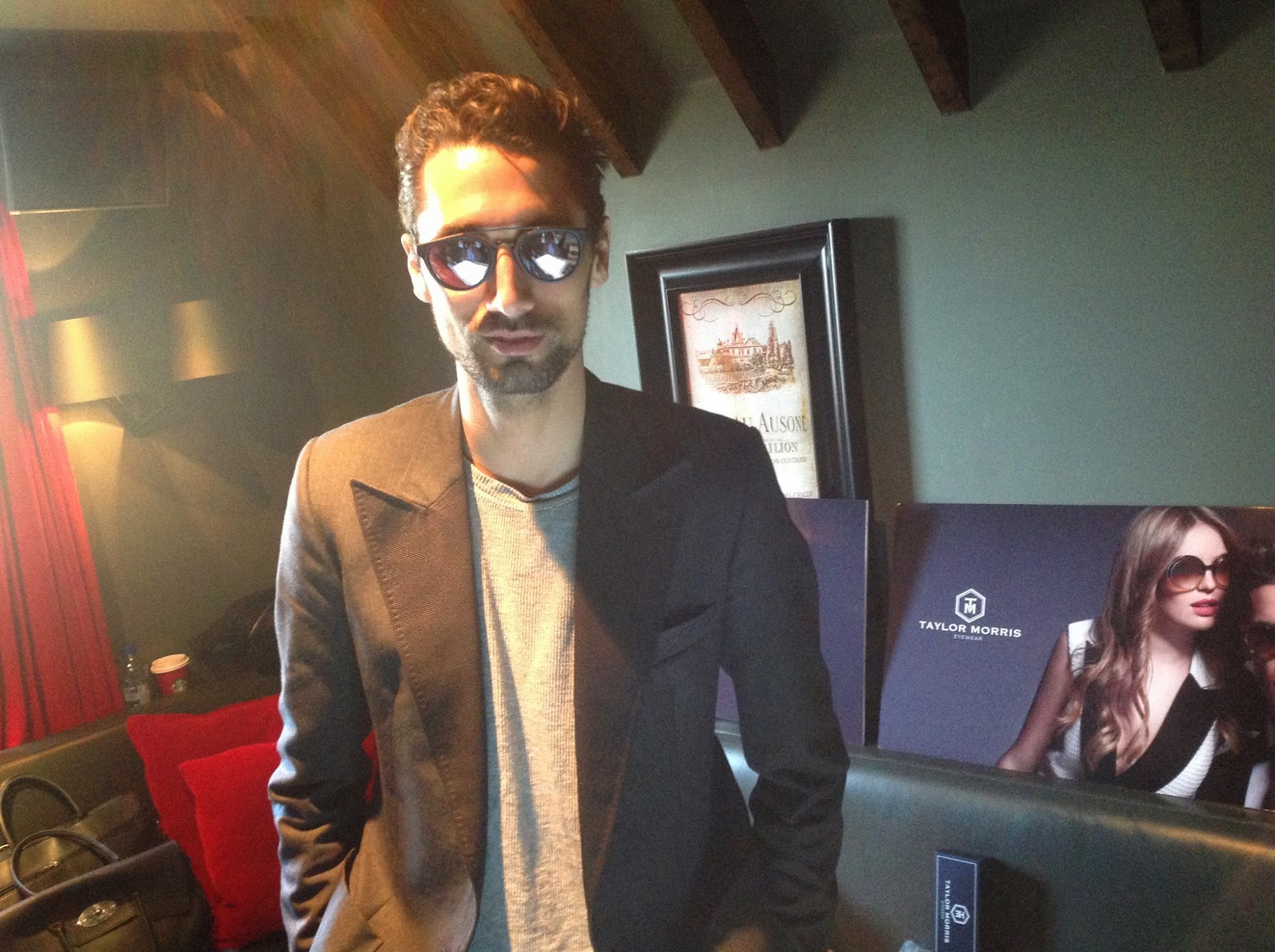 Hugo Taylor wearing his personal favourite with silver mirrored glasses.