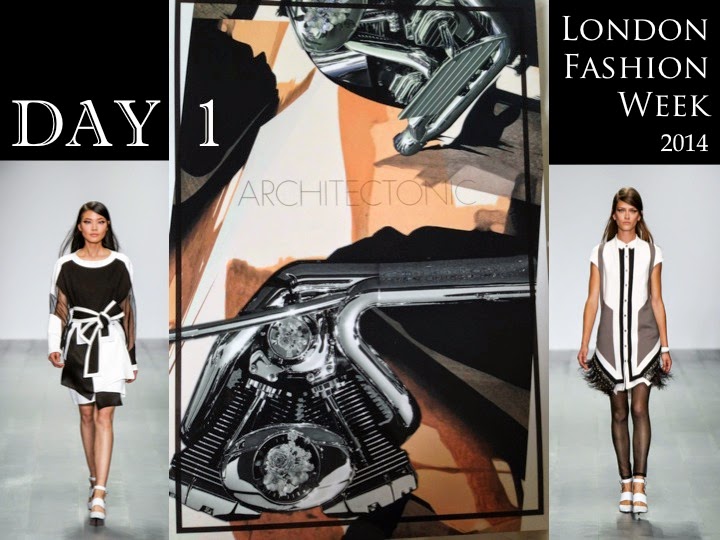 I am so excited! It is London Fashion Week and I am part of it. I will show you my highlights of Day 1. Commencing with the Jean-Pierre Braganza Show with the theme "Architectonic".
Friday 12th September 15PM
On the dot, the show starts. The theme is "architectonic" so in the looks there is a relationship between shapes, textures and colors that are inspired by beautiful architecture. You can tell from the invitation (header photo in the middle) that Jean-Pierre Braganza has a love for diverse materials.
I love the his combination of colors and shapes. Black & White seem to be two dominant tones which are always elegant and chic. Especially when it is paired with taupe and greyish stone tones. The fabric mix is also very well done because it finishes the Look and makes it special. I really love the details: the fringes, the beaded embellishments, the layering and the asymmetrical elements in this collection.
Check out my favourite Runway Looks of Jean-Pierre Braganza:
Press Pictures: Courtesy of Trace Publicity, London