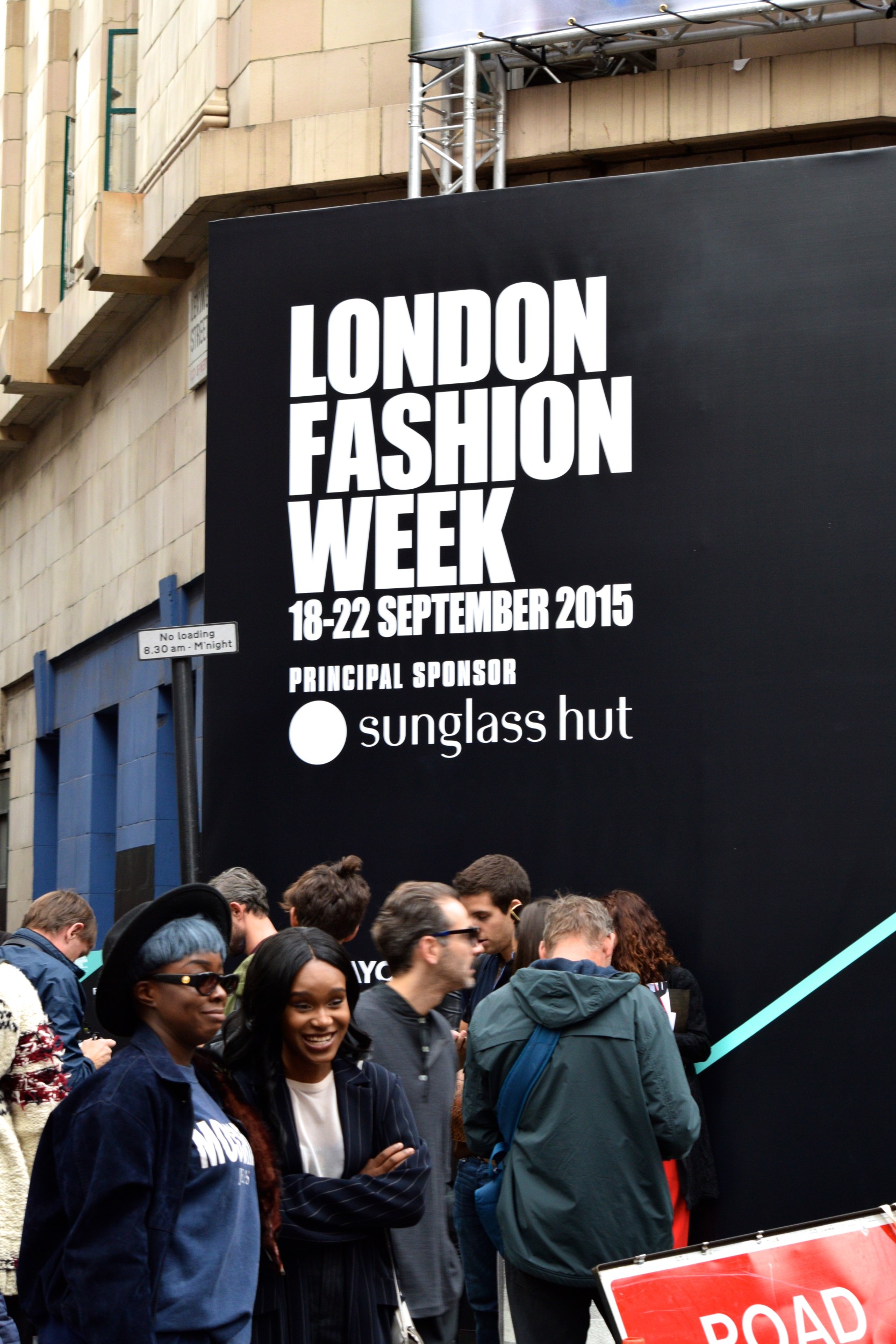 London Fashion Week is in full swing but this time at a different location. Somerset House was last season so they moved it to the vibrant Soho into the Brewer Street Car Park – yes you heard right A CAR PARK. Well it is definitely not Somerset House and as you might hear my undertone I prefer the other setting but who asks me?
Well lets leave the opulent buildings aside and focus on the fashion. Most of the shows that I am invited to are at other off site locations so I won't be spending too much time in the Car Park anyway.
DAY 1 kicked off quite crazy
My first show today supposed to be Paul Costelloe's Spring/Summer 2016 Collection which I was looking forward to because I like his feminin designs as well as his fabric choices. I heard that some of his designs were so sexy that they were being featured in mature sex movies because they provoke something primordial in those that wear and view these outfits. Unfortunately I was not able to attend the show and it was not even my fault. We queued for an hour when finally somebody told us that we missed the show and that due to room restrictions only fewer people were allowed in. I was furious. Me and 50 other journalists, bloggers and fashionistas were really upset because we were only able to look at Paul himself and his designs on hangers instead of models. Not even the scented candle in the goody bag could make up for this bad organisation. The only good thing was that I met a really nice girl named Jana from Superior Magazine while queuing. A fellow fashion journalist student who took me to another show afterwards – how nice of her. We will meet up again in the next few days and visit some shows together because our schedules cross over. But we will not forget the Paul Costelloe incident that we were not allowed in. What a scandal?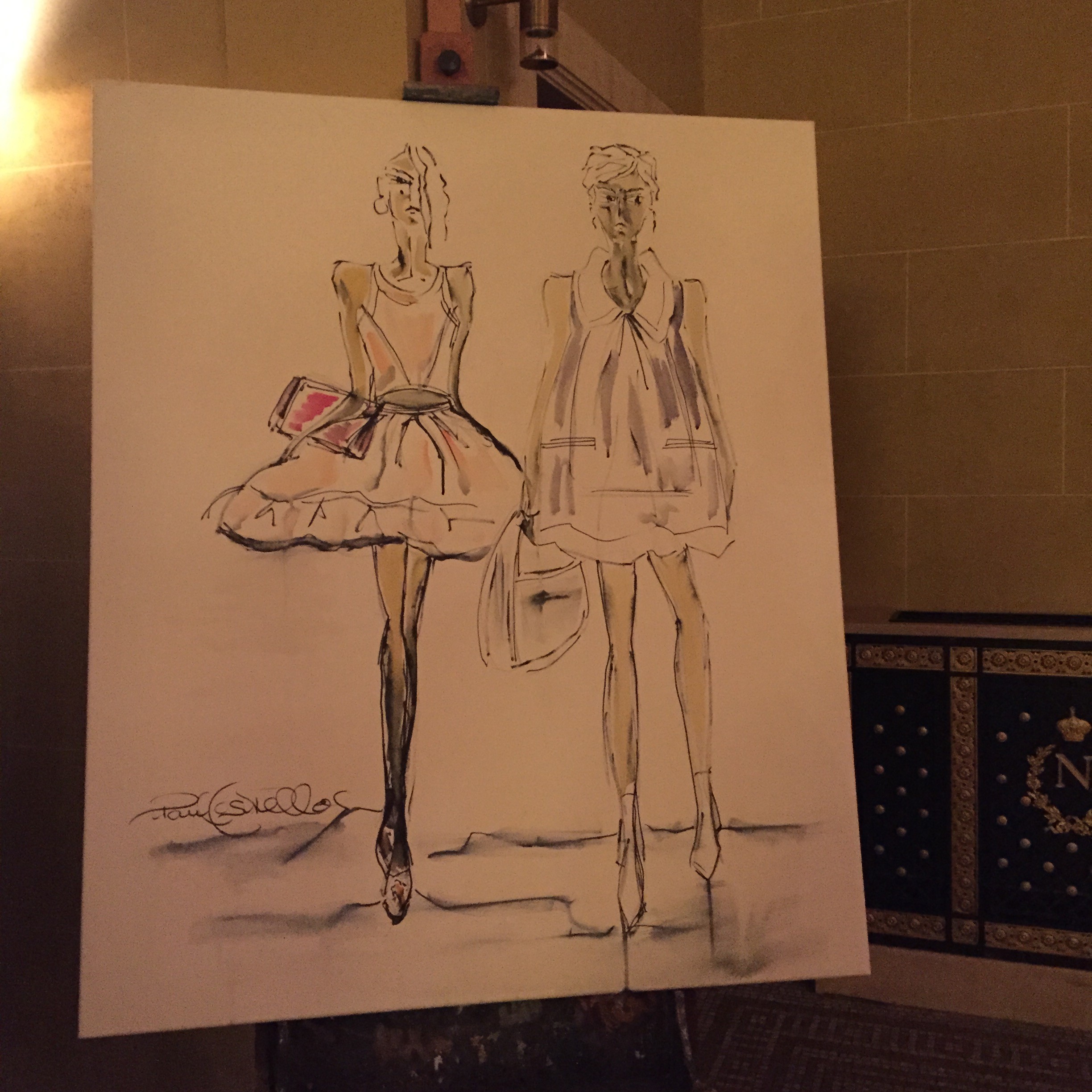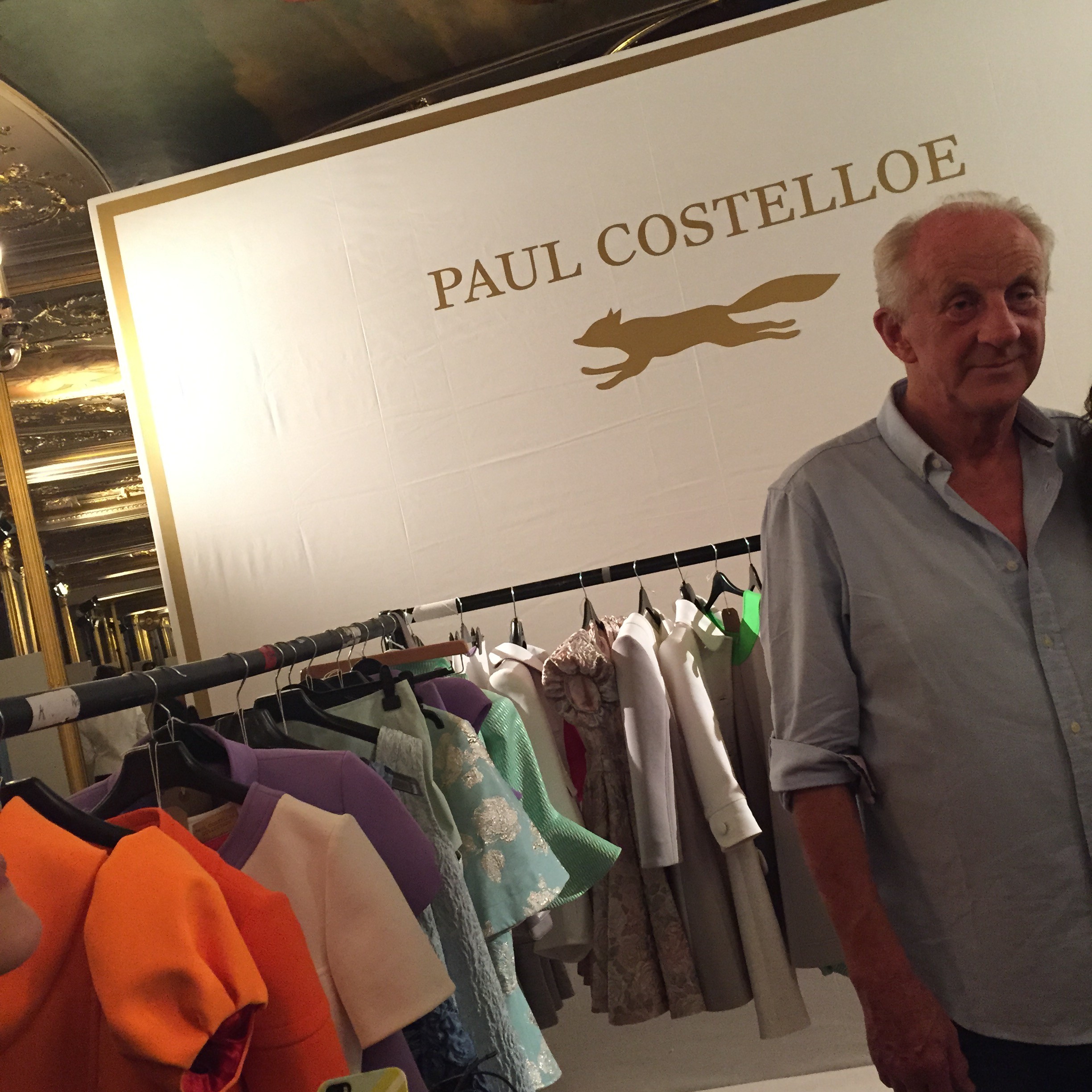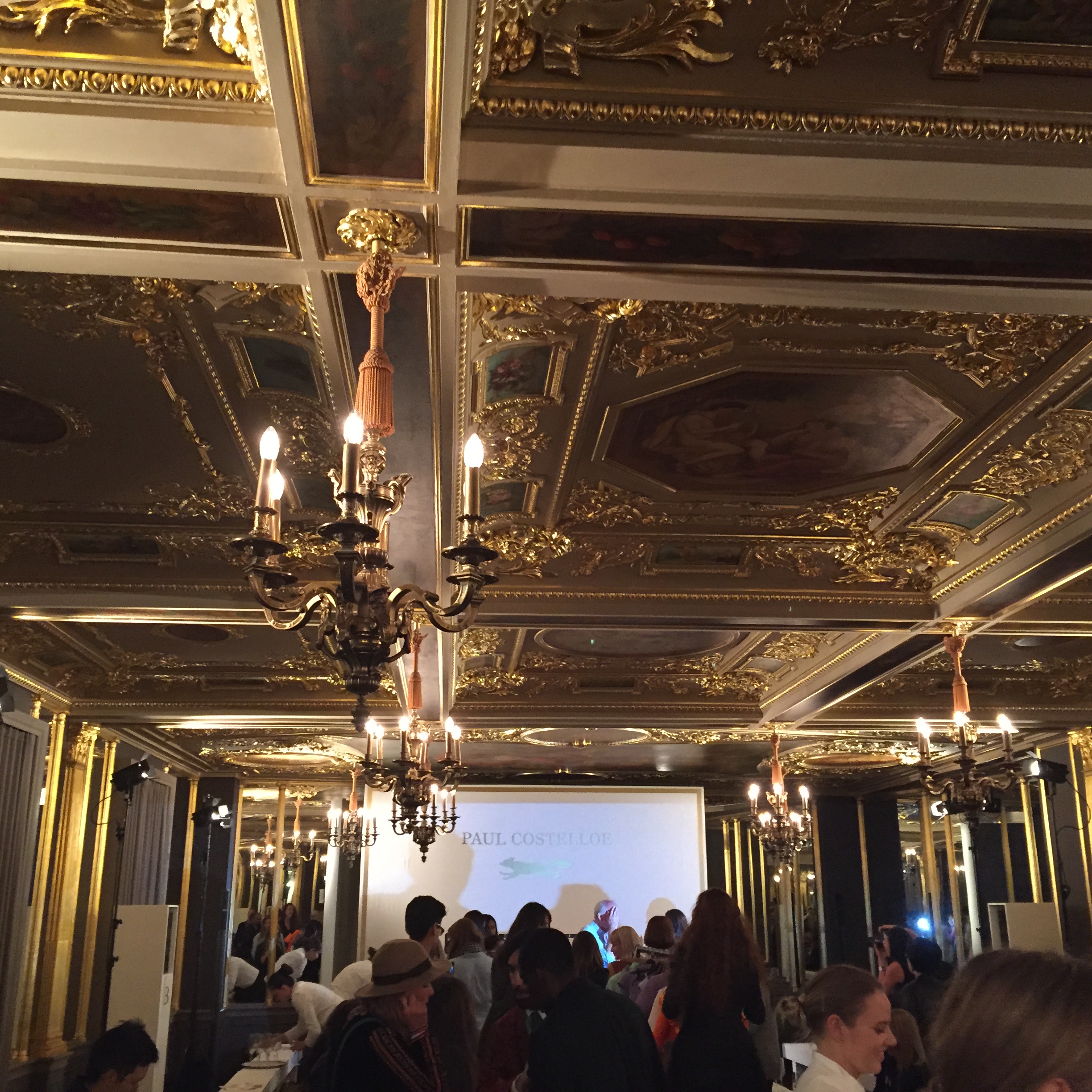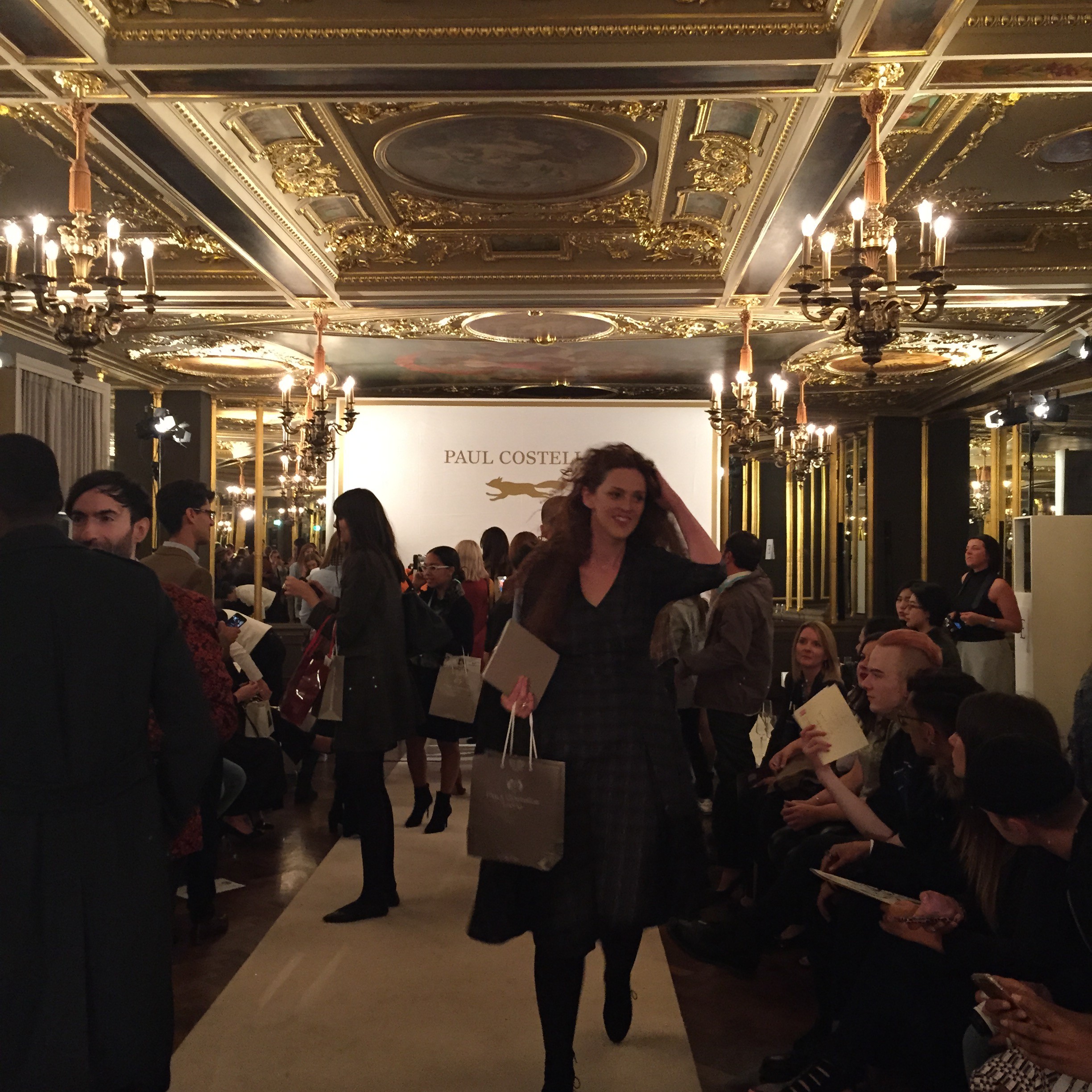 Then we went to one more event – "ON/OFF presents" in the Vinyl Factory where four designers showed their SS 2016 collections. And once again it was all about queuing waiting and more waiting. It began at 9Pm – we were let in and took our front row seat. The lights were dimmed, only laser lights allowed us to see something. It had a club vibe and with it came lots of crazy people who started dancing and walking down the catwalk. After 30 minutes we thought that they were the actual show which they were not. It got crazier by the minute and by the time a guy who laid on the floor was licked and kissed by three other bondage dressed gay guys – I was out. I wanted to attend a fashion show not a gay porn show like those you see on https://www.fuckedgay.xxx/. So again no fashion presentation for me.
What a day? I cannot believe that I was around London Fashion Week for 7 hours and did not even saw one show. How depressing. I hope the next few days will be more successful.
Because in the end I don't do it only for the fun of it, it is my job. Seeing some shows, be informed about what the trends are, who shows what, what to expect next season and also write about it. But when you cannot do your job it is a waist of time and who needs that? I find it very unprofessional and hope that the organisation for the next shows are far better.
Although I had one positive highlight. I saw Zandra Rhodes. I am a big fan of her and her many collections. I first saw her when I attended ID Dunedin Fashion Week in New Zealand – I loved her crazy attitude, her crazy designs and her Pink hair in particular.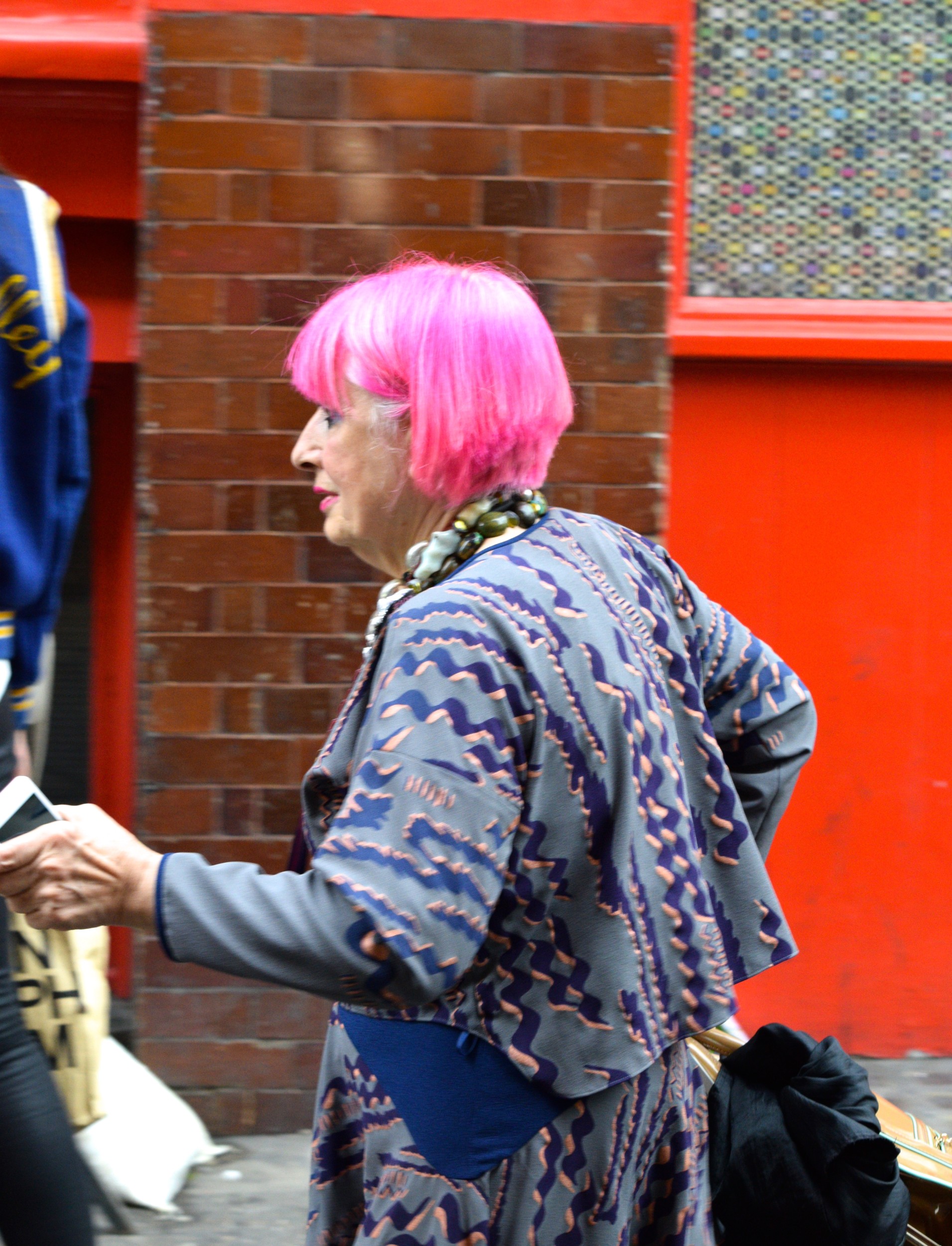 More from #LFW soon…