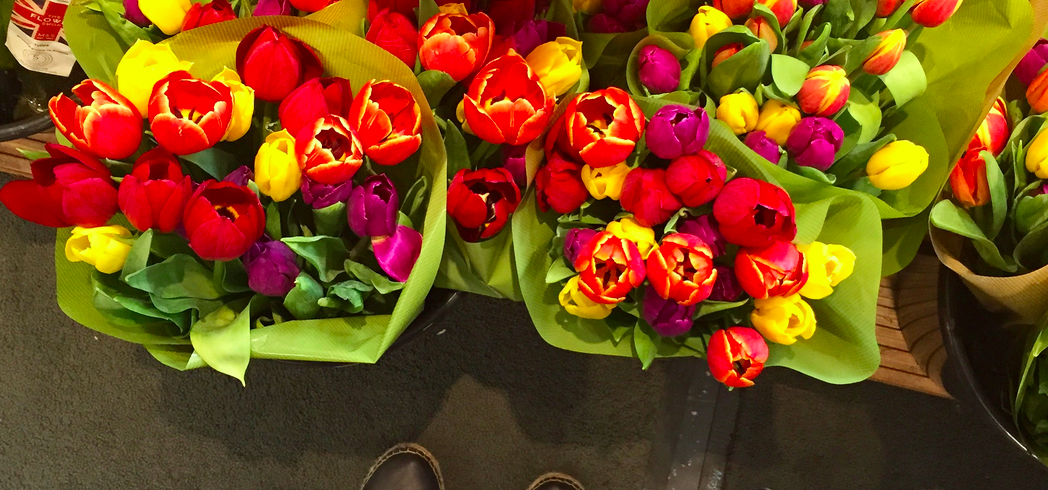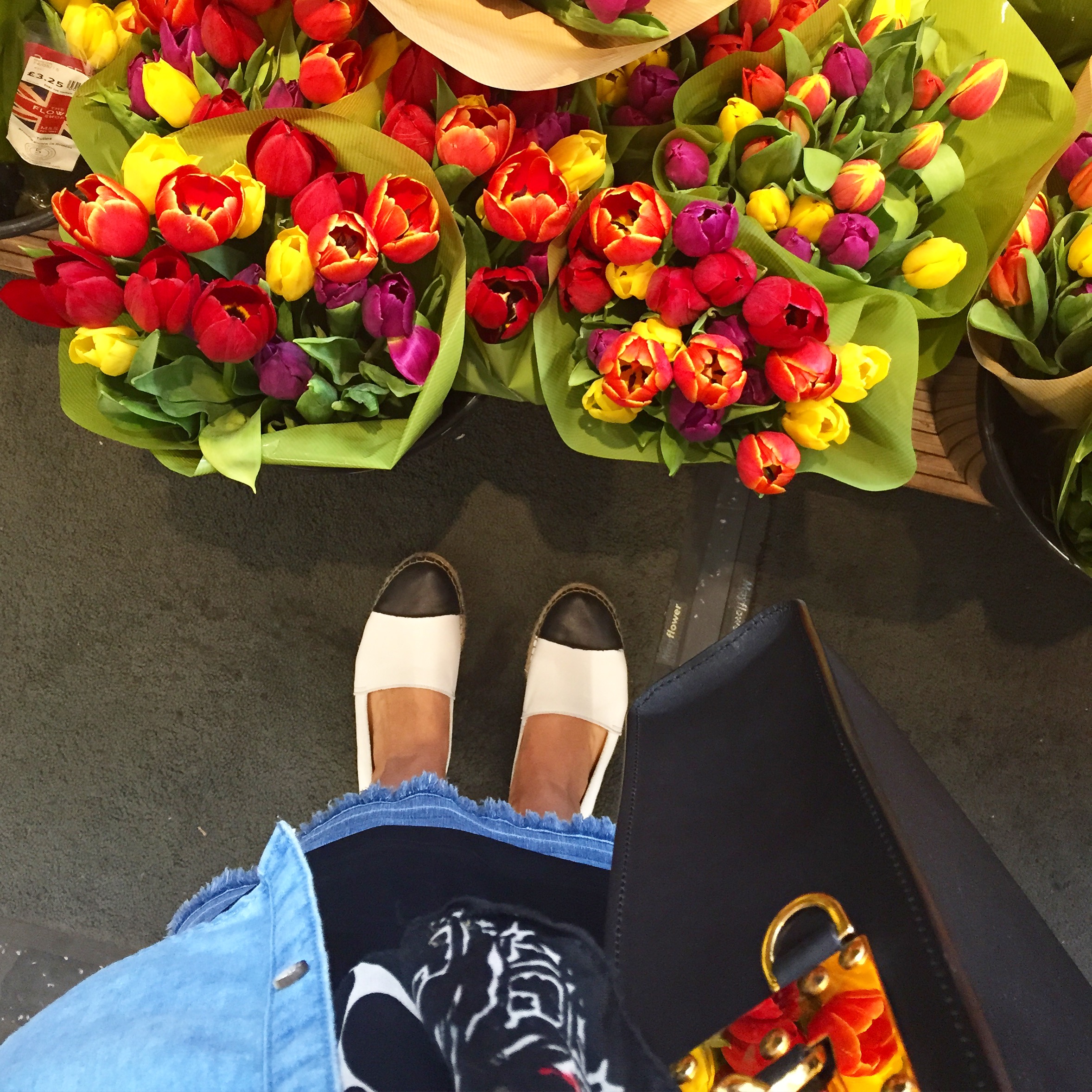 This is a London City Guide for both Tourists and Locals. I have been living in London for two years now and I would say I know my way around. I feel I've been in the same area of the city for a bit too long and would like to discover more from a different part of the city. This is part of the reason why I've been looking at some properties on brinkley's estate agents. But I still discover new places every day. The ammenities here are pretty incredible you can literally get everything you have ever dreamt of purchasing. I have always wanted to have a cinema room in my own place but I haven't had a chance to do so. That was until I found about Custom Controls who can provide a luxury home cinema london. This would be a dream come true for me! This City has so much to offer and I would like to present you my highlights – So when you are in London you have to do check out my London Insider Tips. This is a one day guide if you are only in the city for 24h. If you have more time – thank god – then you can enjoy the one day program in two days. It is more relaxed when you split it and you have more time to cherish the food – and there is lots of food. London is perfect for trying different cuisines and special sweet treats. I have no idea how to fit so much food in one day but I try. Please do not count calories – this will be your cheat day of the week.
Here comes my ultimate London City Guide. If you follow the links in the text – they will direct you to the matching posts where you find further information.
We start off with a proper breakfast at Kaffeine after looking at the several flower stands on the way that brighten up every morning. London is full of flower stands which have the most beautiful flowers. Great for a shoefie – I cannot pass them without buying a bunch. I always have fresh flowers at home.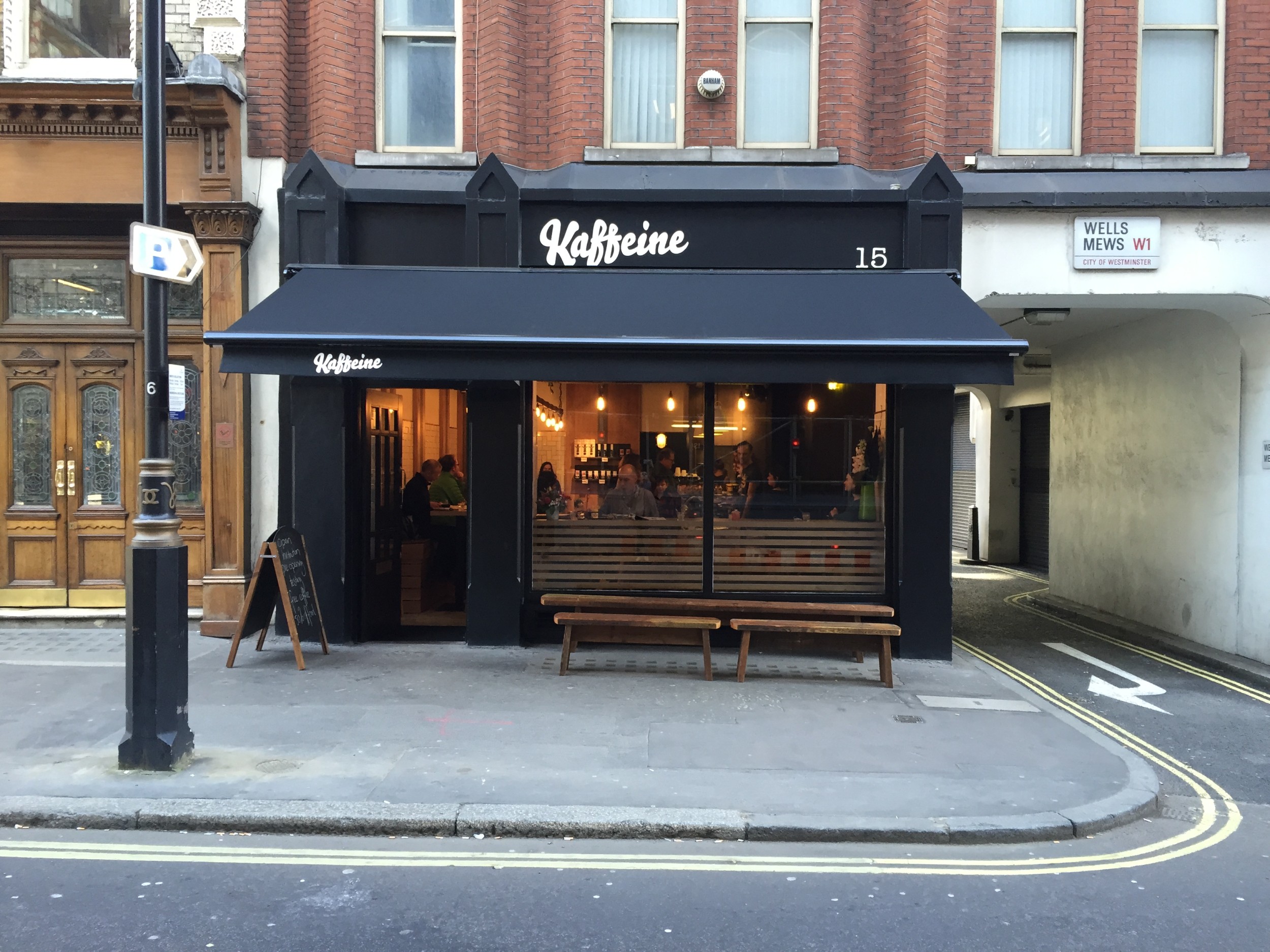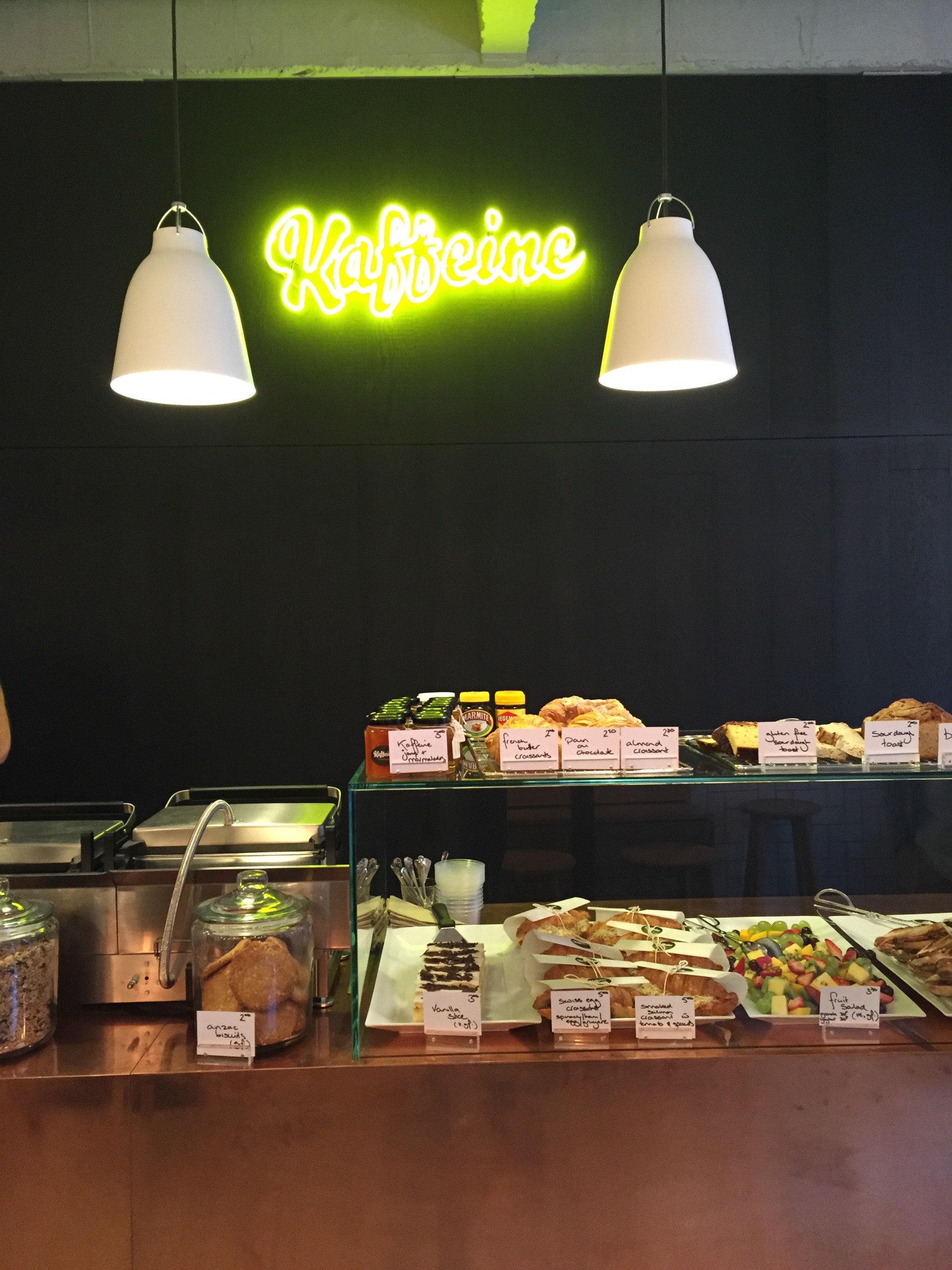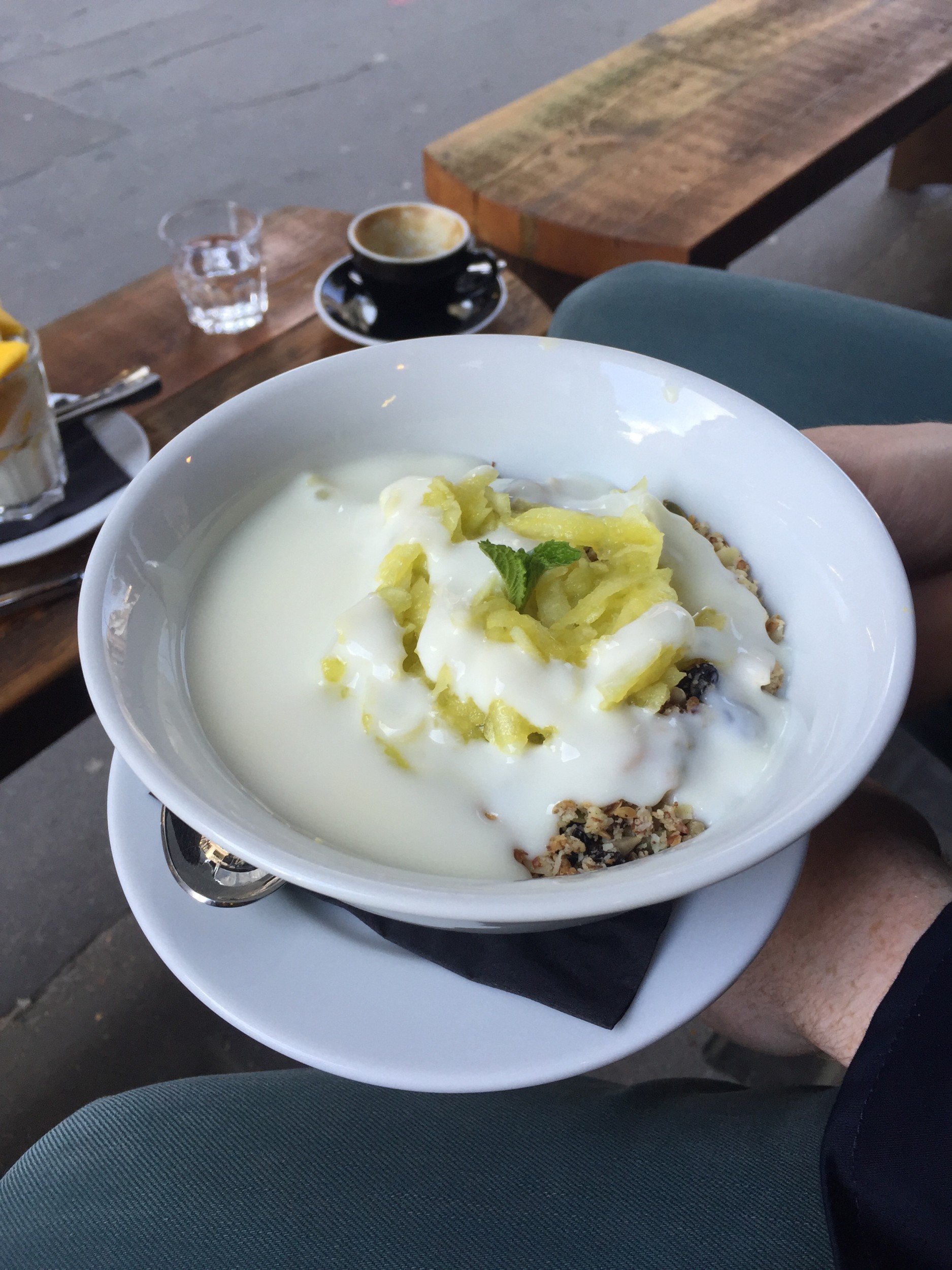 After a good breakfast and a lovely coffee, you have lots of power to walk around the lovely neighbourhoods like Knightsbridge, Marylebone or Kensington. And since London is the greenest city in europe, you should stroll through one of the many parks. The largest Park is Hyde Park and I think it is also the most crowded one. If you like more privacy you should go to Regent's Park, Green Park or Holland Park. St. James Park is also very beautiful, depending on where you are there is always a Park close by.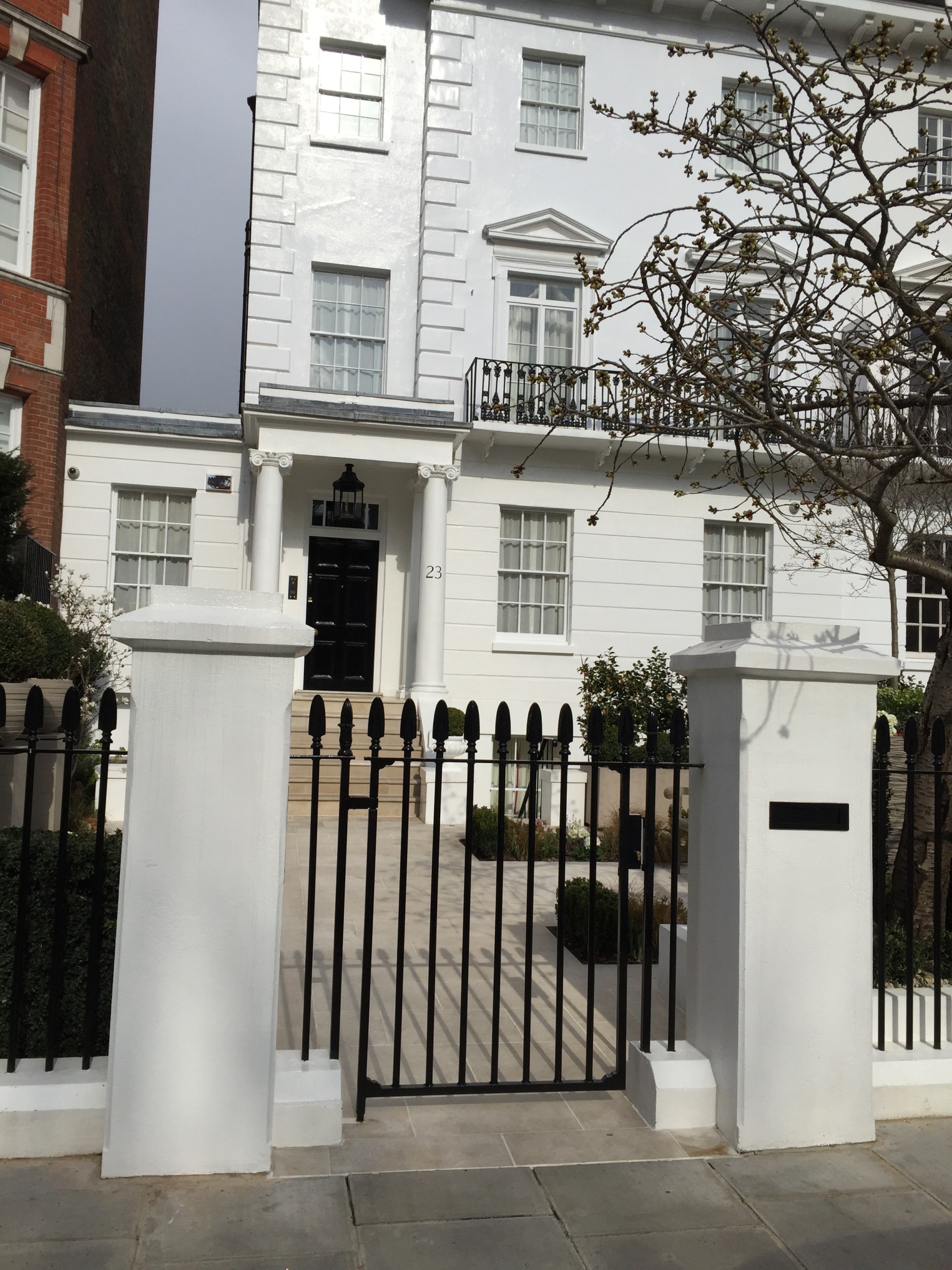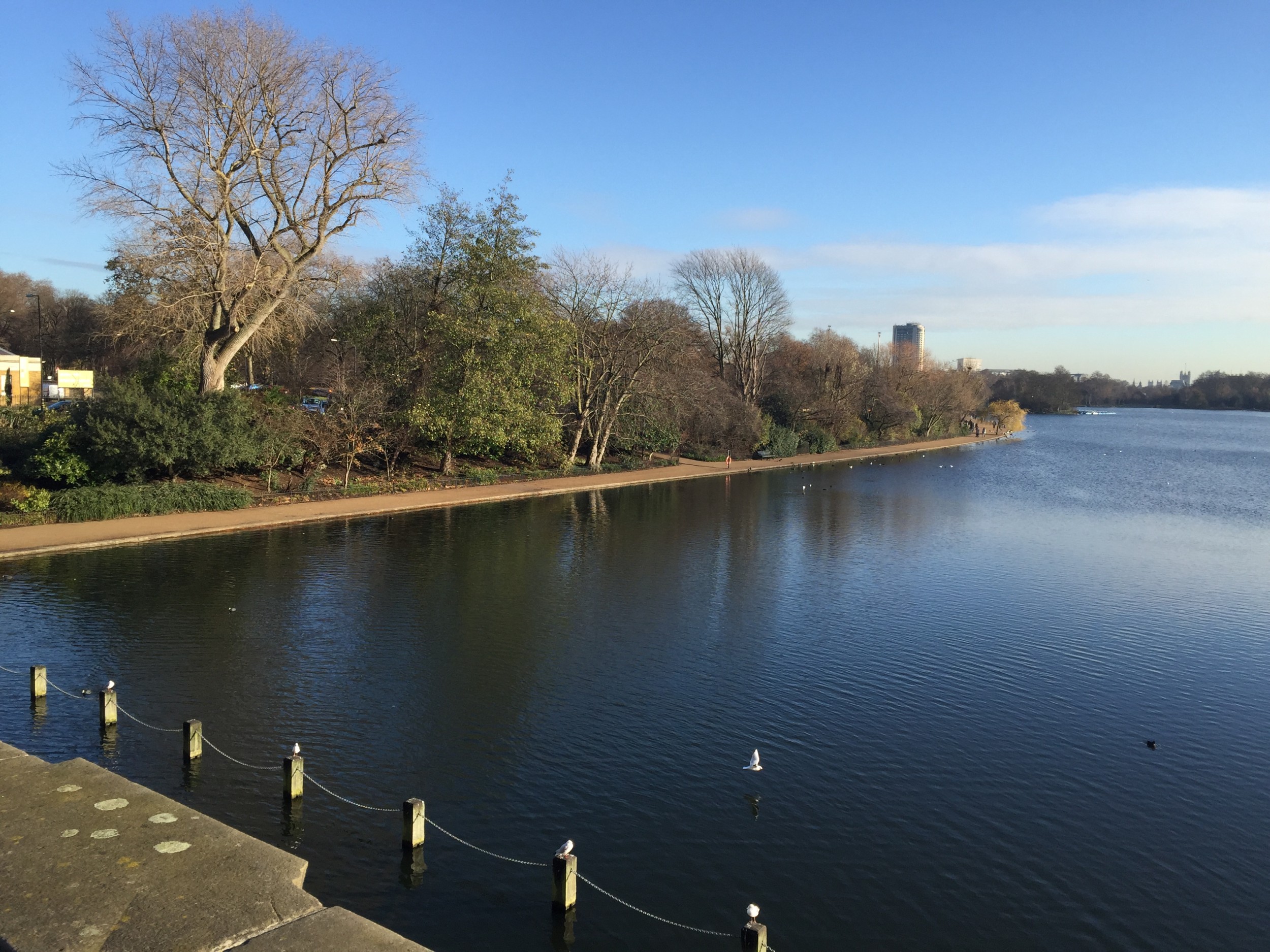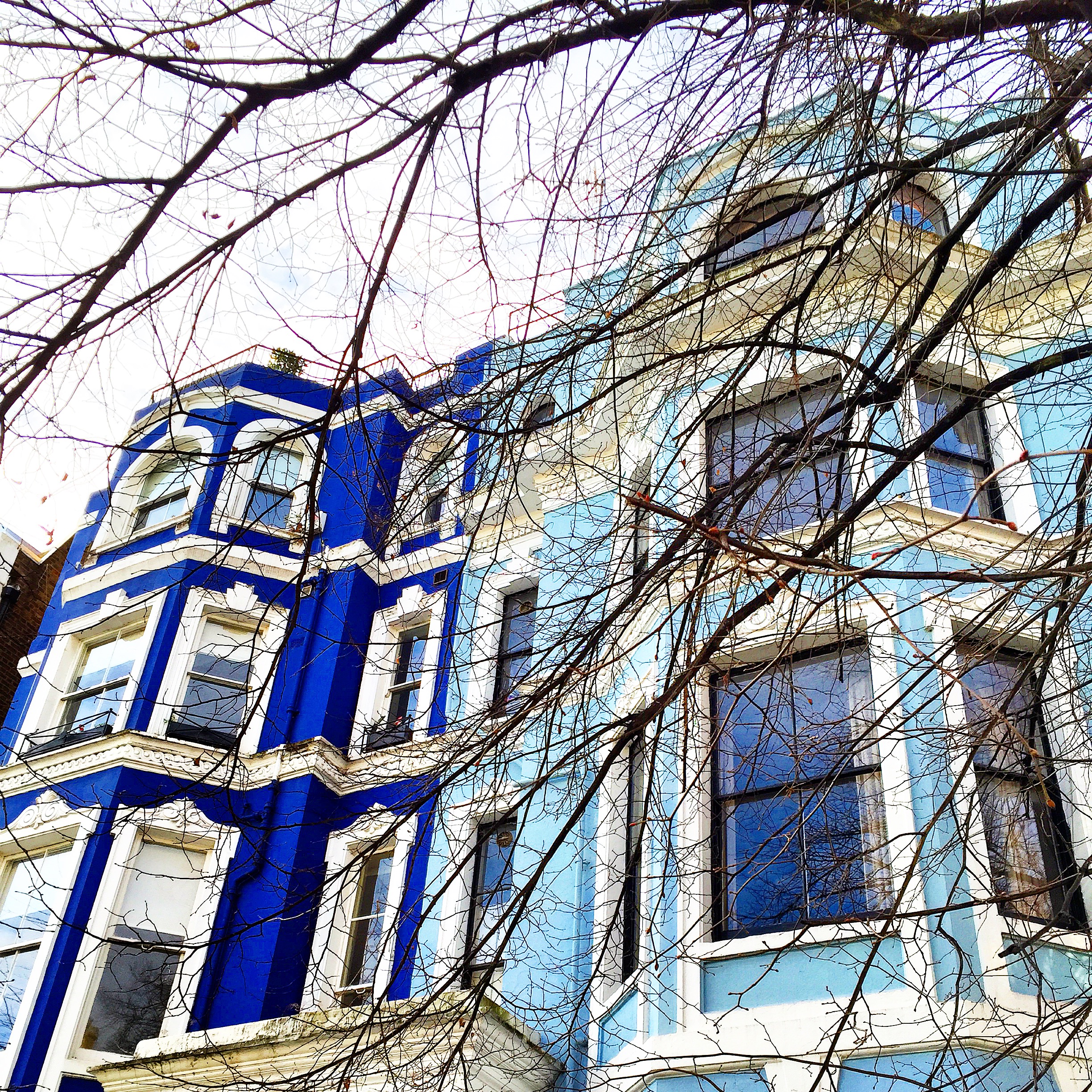 Now it is time for lunch. I recommend you go for a light and healthy lunch in order to eat some sweets later in the afternoon. Nama Foods is the perfect spot for a vegan and raw meal. They have classic dishes like Pizza, Canelloni and Curry but all prepared in a healthy way and differently – cold and raw. But you have to try it. It is not every ones cup of tea but doesn't matter how much you order you just won't feel full. The dishes look and taste amazing and are light. You will feel energised for the rest of the day. You do not want to be too full so you need a nap – we won't have time for that because we have some more things on my list.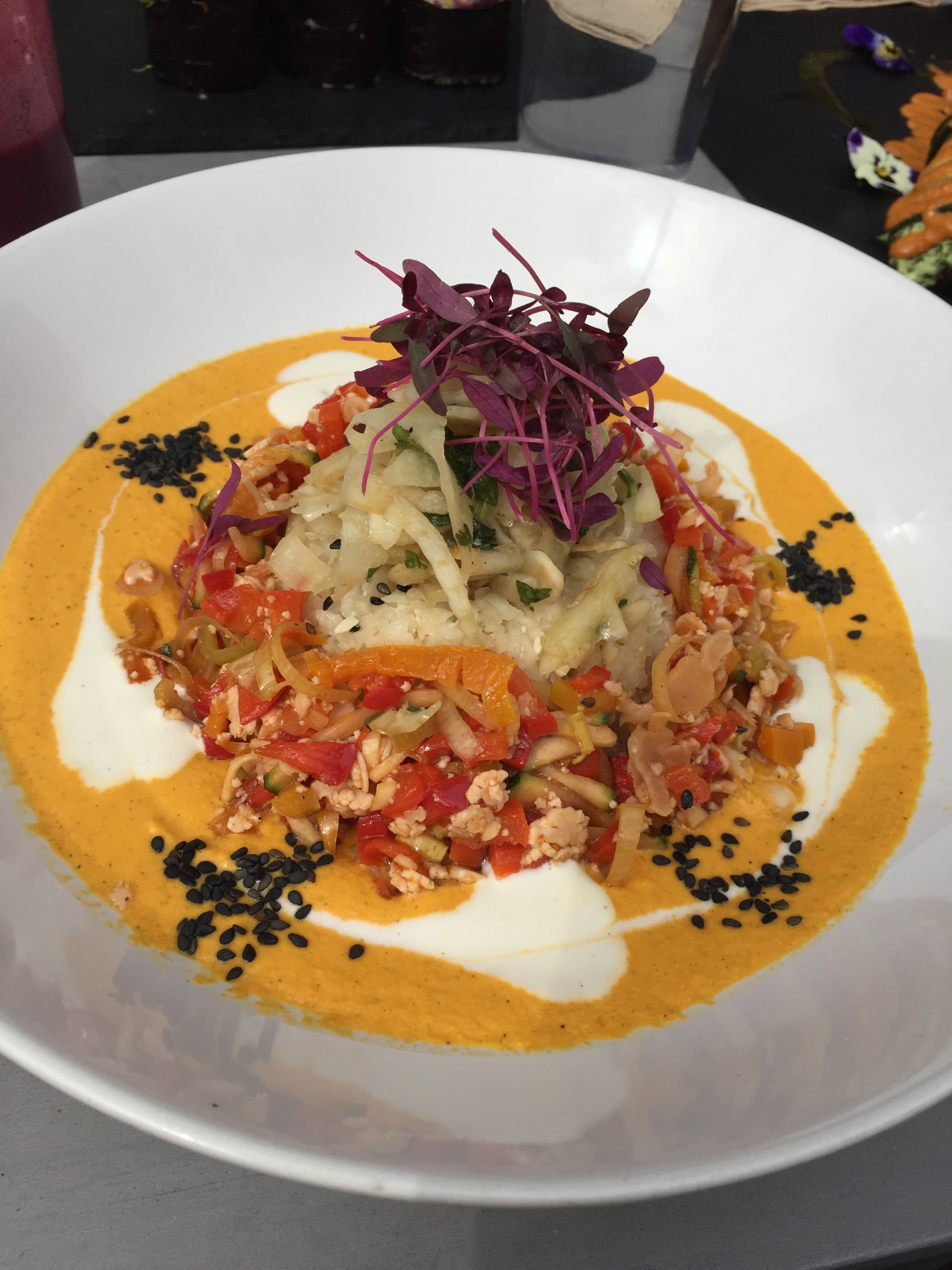 After this light lunch you are ready for some shopping – London is THE shopping destination. There is nothing that you cannot buy. It is amazing and frustrating at the same time. I want so many things and I cannot buy everything – too bad. But what you can afford for sure is this. Get a Skinny Dip London Cell Phone Case – I love them. They are so cute and if you get back from your trip it is a great souvenir. It reminds you of London everytime you see your phone. You can get them at Topshop & Selfridges.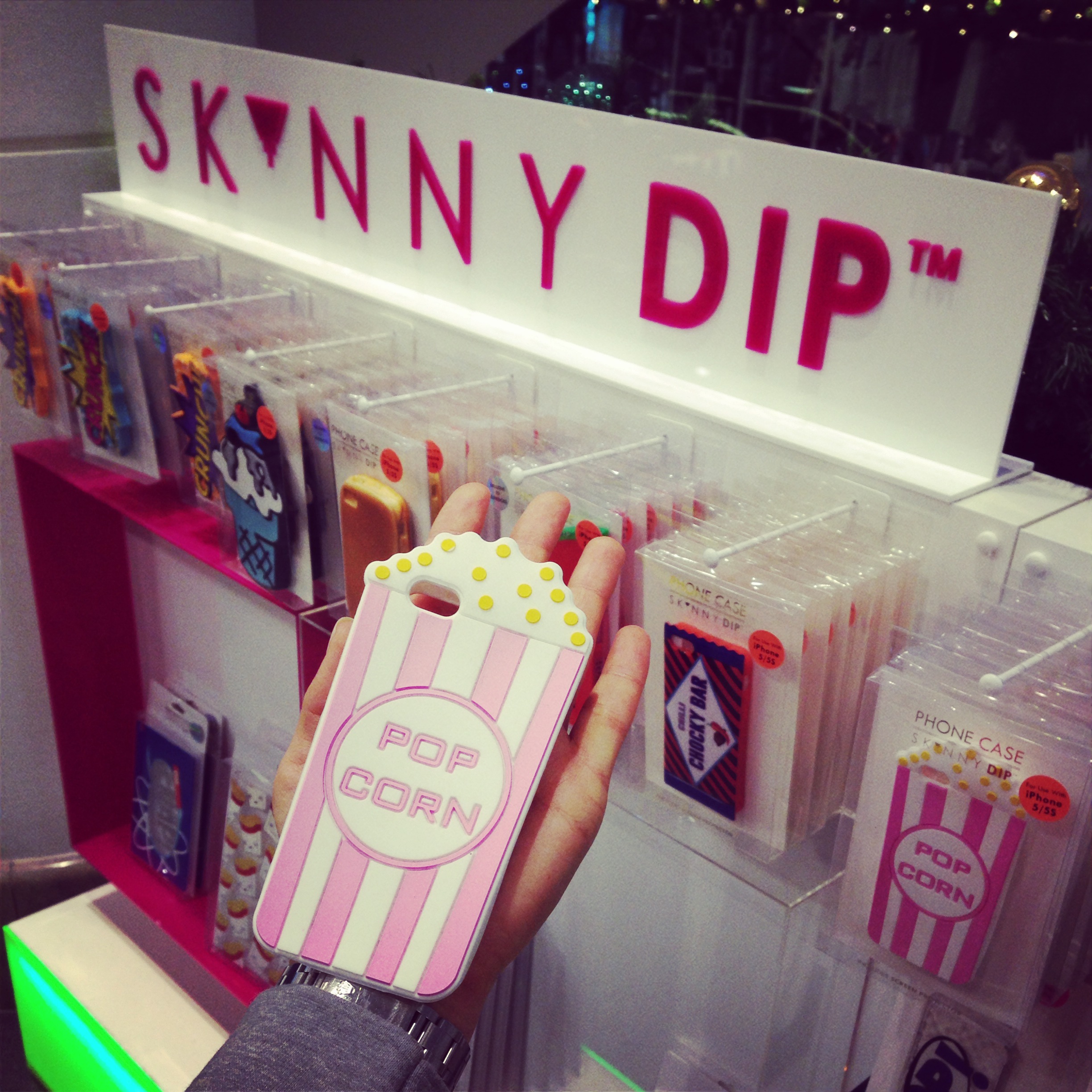 But please do not go to Oxford Street now. What you should do after Lunch is stroll through Notting Hill because you are already here. Ledbury Road and Westbourne Grove are perfect for boutique shopping if you need to spend some money. Shops like Schumacher, Matches Fashion, Melissa Odabash, Smythons, Aesop and Sandro have shops here. When it comes to shopping I would never recommend you to go to Oxford Street. I hate this full, crowded and loud street. I prefer smaller shops where I can browse through and relax at the same time. But it is up to you of course, if you want the iphone case you kind of have to go there.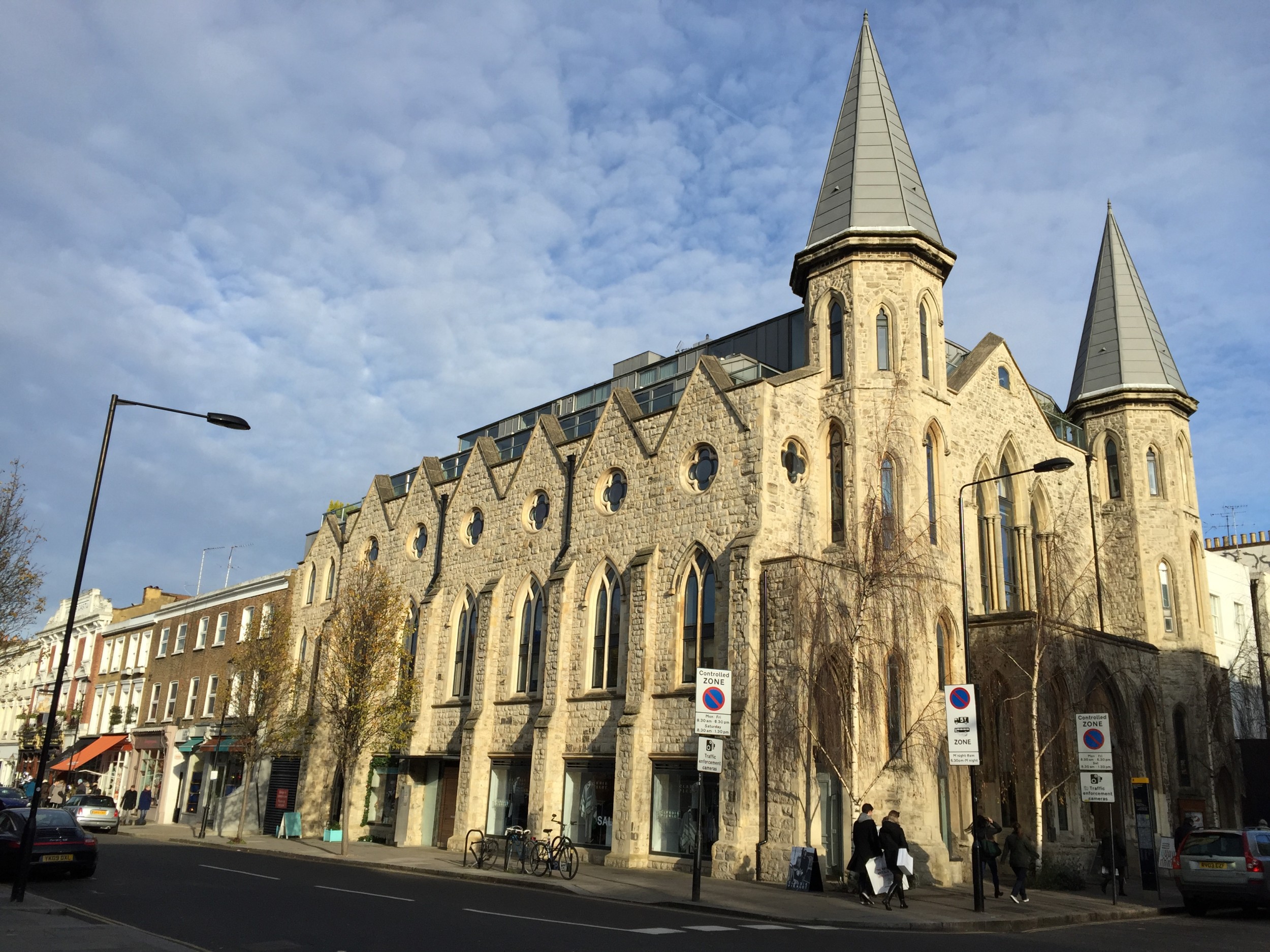 The only big department store I like is Harrods. Yes it is crowded too but only in the ground floor. Thousands of Tourists visit Harrods a day but they are only here to take some pictures and buy souvenirs. As soon as you go to the first floor you will get the calmness you need. it is not crowded and full anymore and there are many nice people who help you with whatever you are looking for.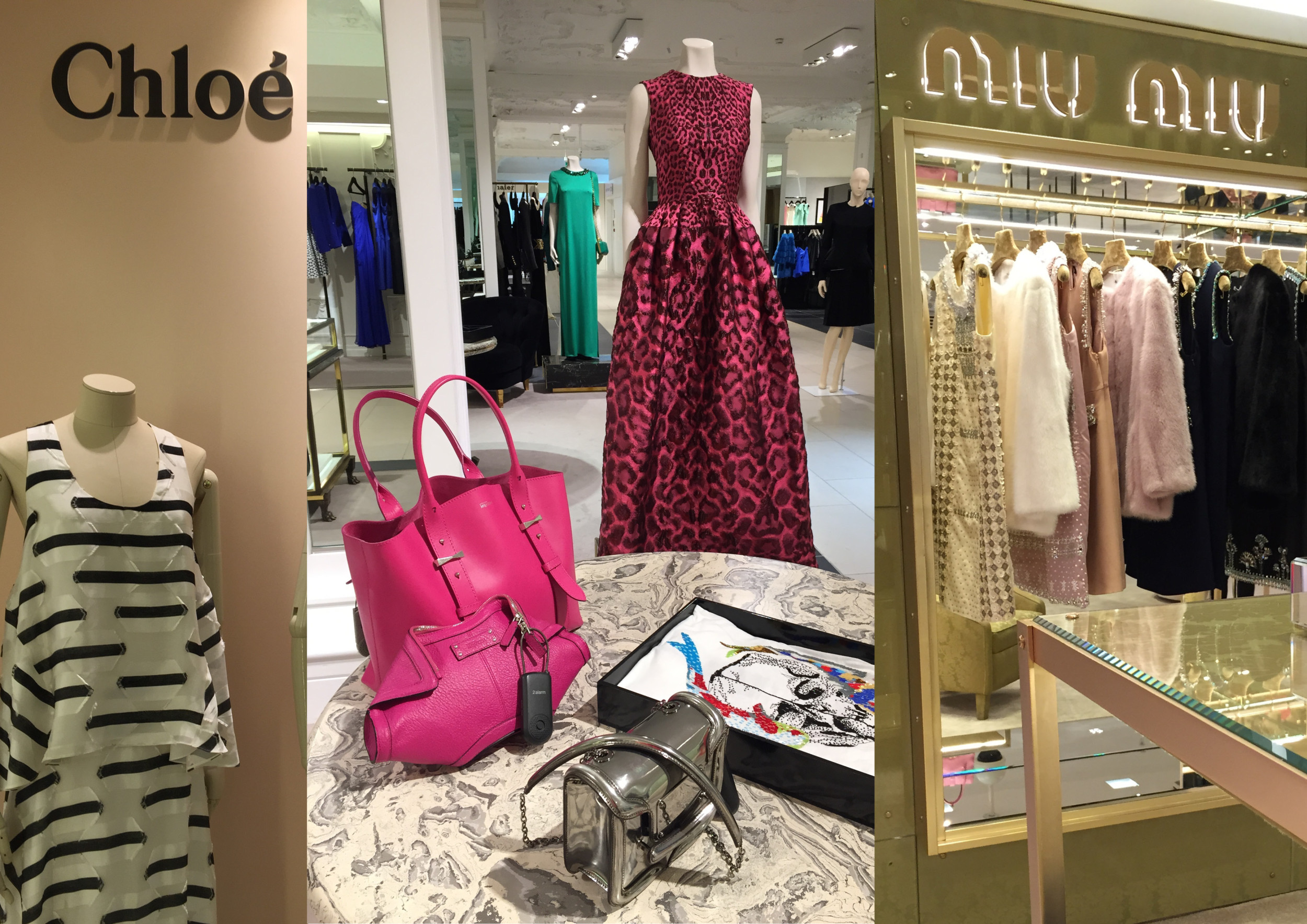 If you managed to pass the Harrods Foodhalls without buying a sweet treat you have three options now. All three involve Cake. You can go to Kensington and visit the ultimate sweet treat heaven at Anges de Sucre and get yourself a Popparazzi Cake – what a name for a cake.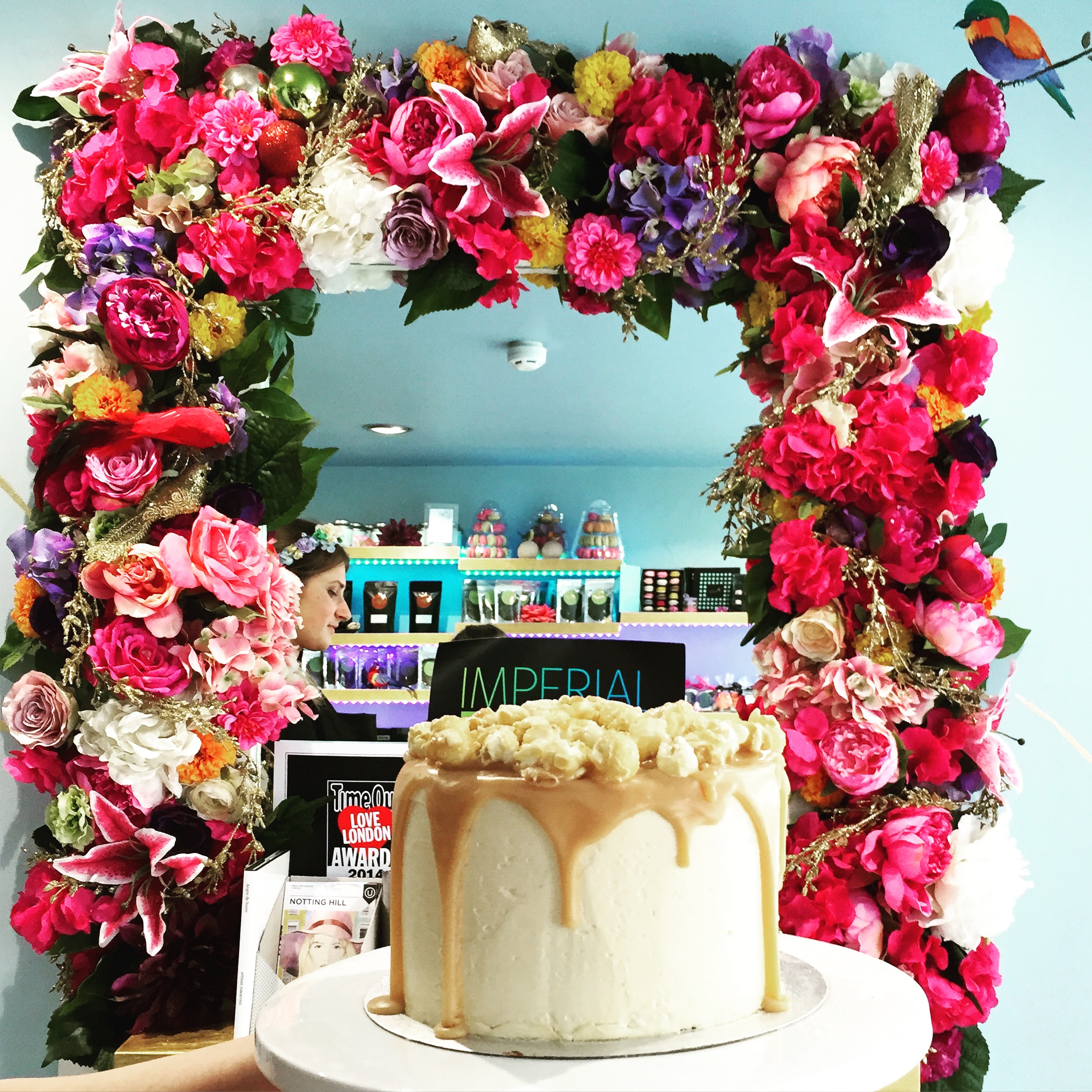 Or if you like eclairs you have to go to Maitre Choux which is in South Kensington. They have the best eclairs and choux pastries that you have ever tried. Believe me. They have recently opened and if you get there after 4PM you probably only find empty shelves. They are sold out so quickly. The chef Joakim Prat is totally overwhelmed by the demand. So you have to hurry up now if you like to have a small choice. Doesn't they look amazing?

Or your third option is to go to the Benugo at the Victoria & Albert Museum. There you can get a sweet treat, a V&A style coffee and you can browse through the most beautiful design and fashion museum in the city. We do not want to be in London without any artistic impressions – right? At the moment the museum hosts the largest retrospective of the famous british fashion designer Alexander McQueen – a fashion genius and innovator. This exhibition is not only interesting for fashion people. See my review here.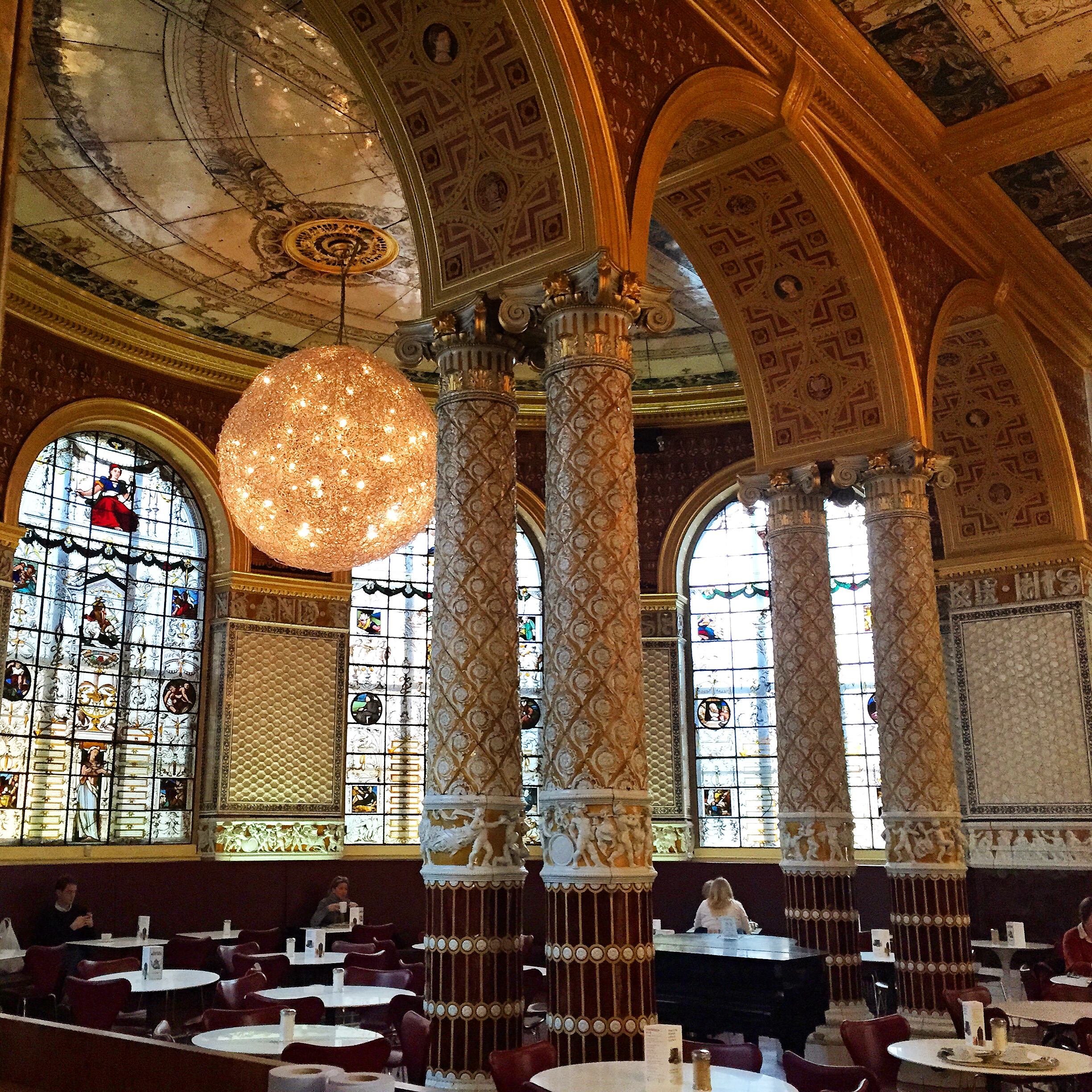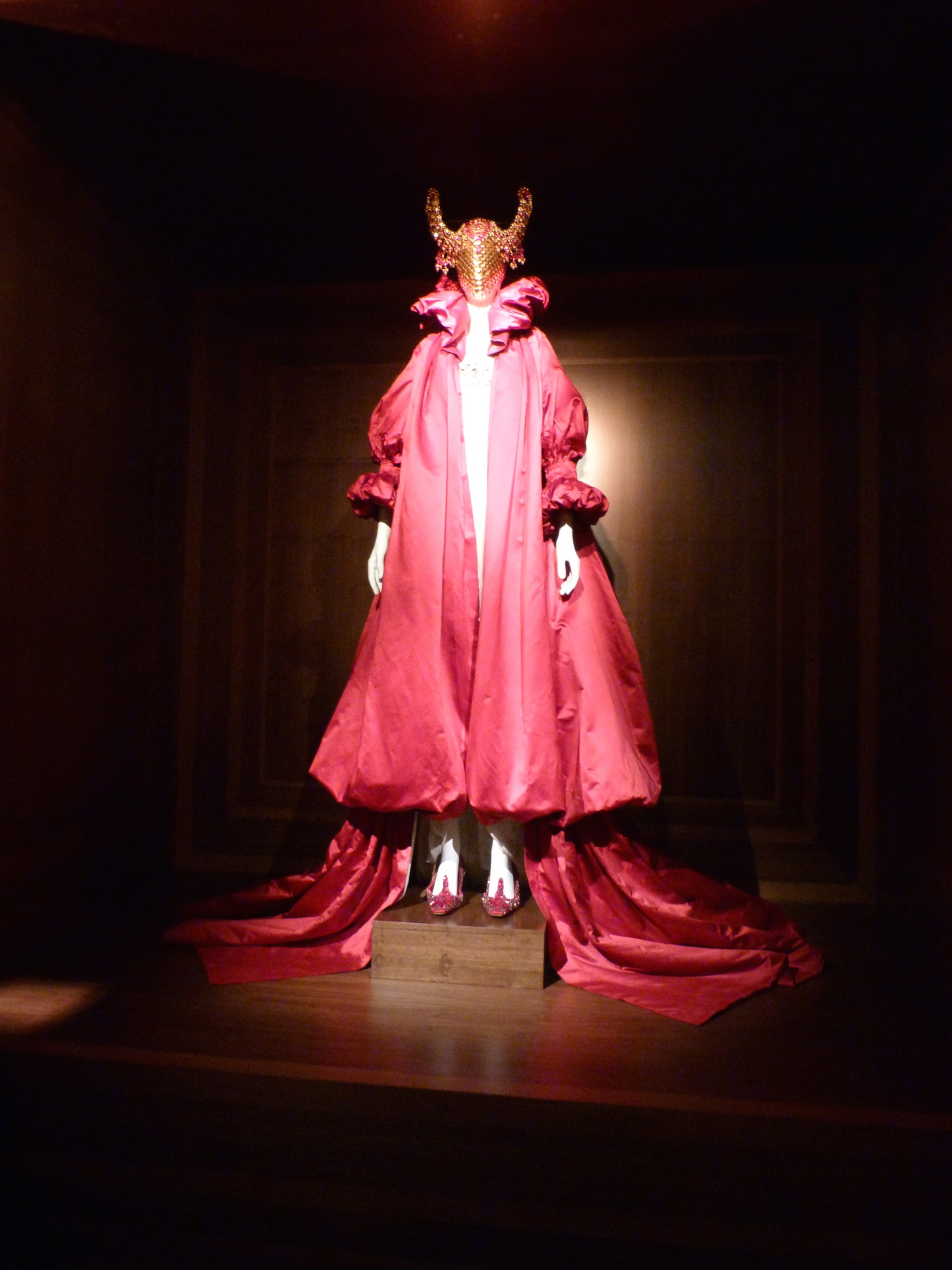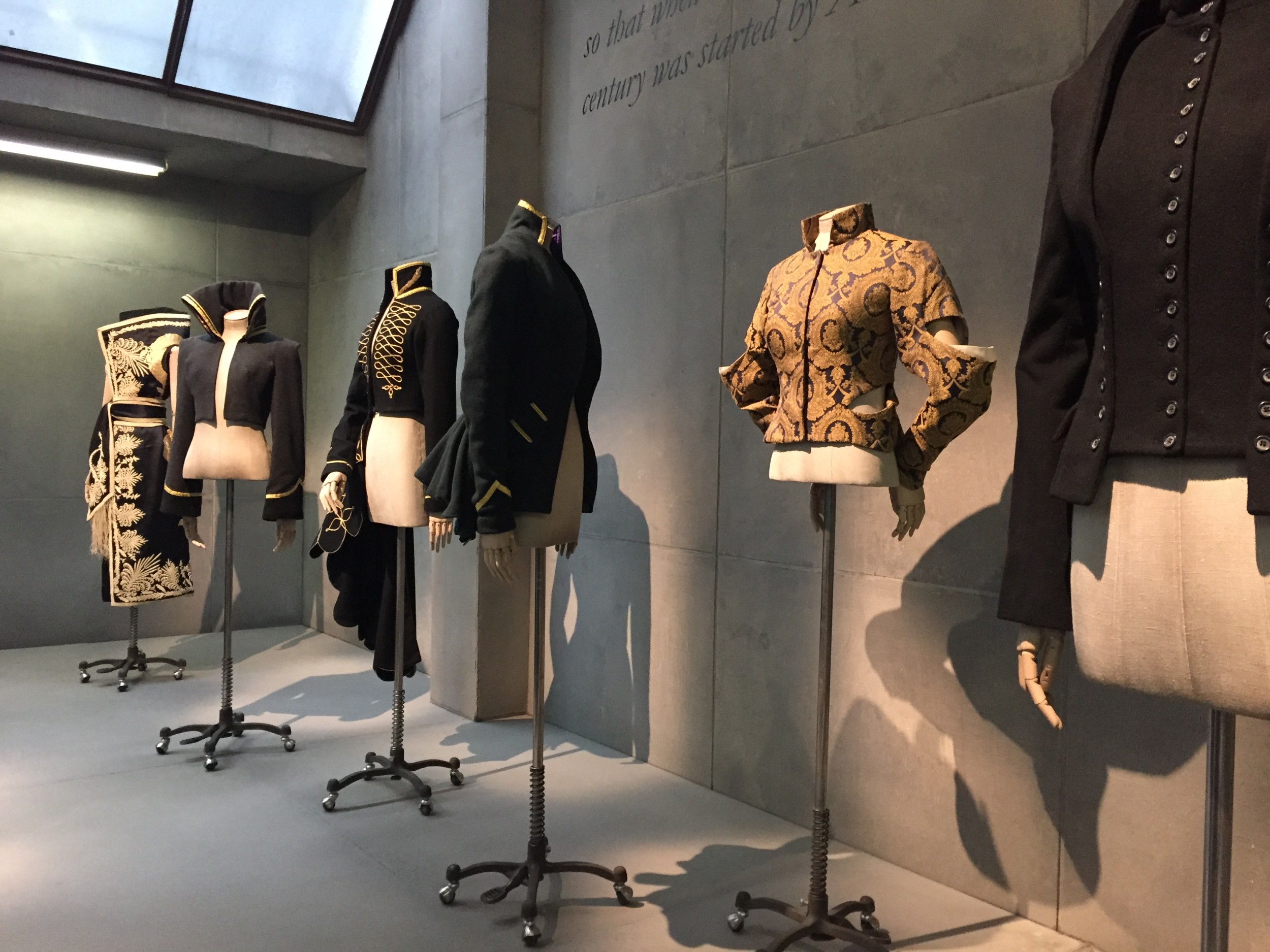 After your choice of sweet treat you can continue the shopping trip if you like because you haven't even been to Vintage Shops yet. You have to check them out. For example The Exchange in Kensington is great for designer bargains. They have a big selection of Louboutins if you fancy a pair of red soles. But you could also look for a Chanel Bag at Designer Exchange. I have bought several bags there. They are authentic, in a great condition and have reasonable prices.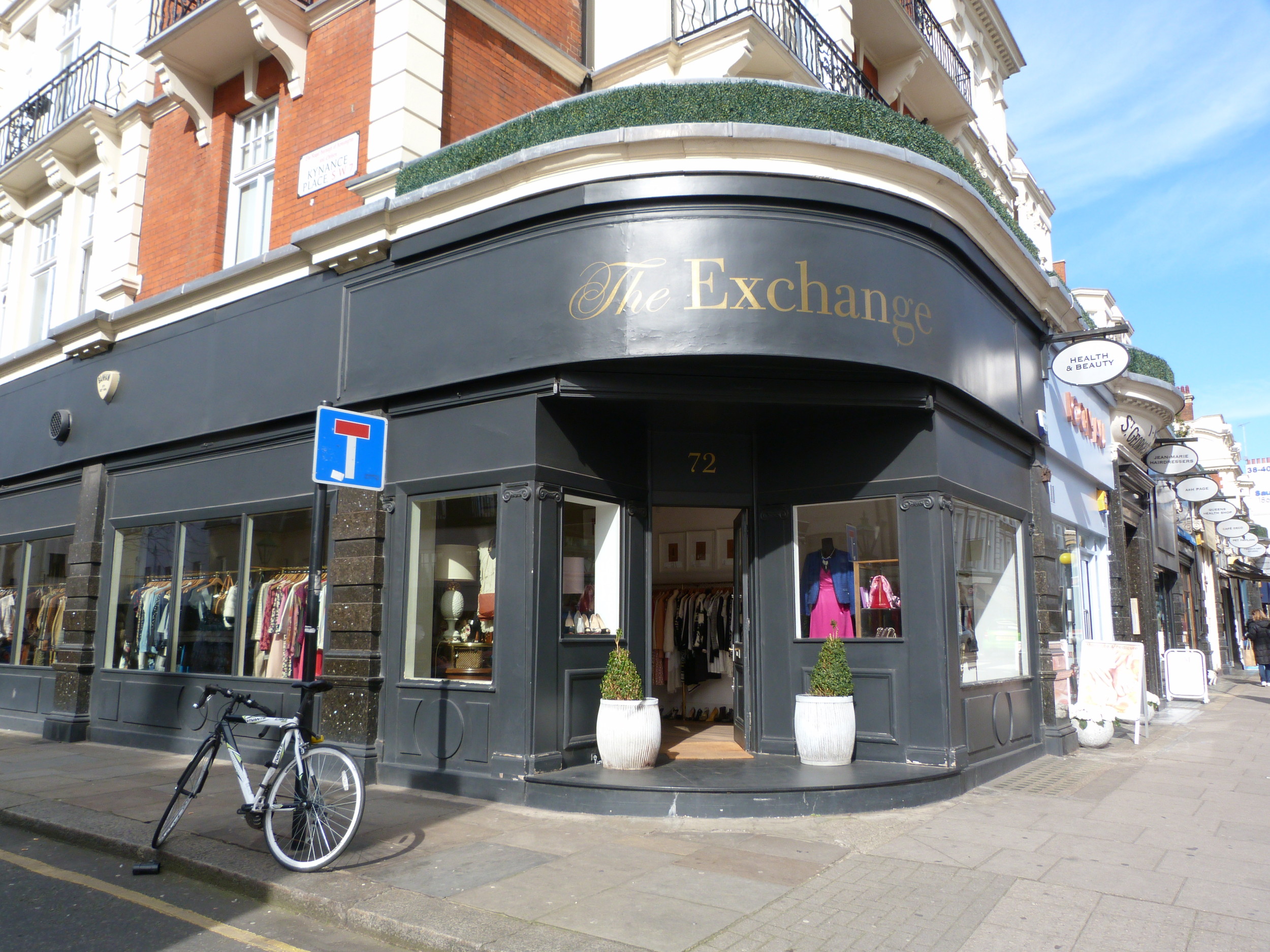 Are you tired yet? Or can you handle more London Must Sees? I have plenty more things you have to check out. Finally I will recommend you a lovely dinner location where you can end the day in style and enjoy a lovely meal. Oblix is in the 32nd Floor of the Shard – the tallest building of europe. You can cherish amazing views, excellent food and will get an overview of the city. I am sure you'll love it. They also have amazing cocktails and a great wine selection. This rounds up the perfect London Day.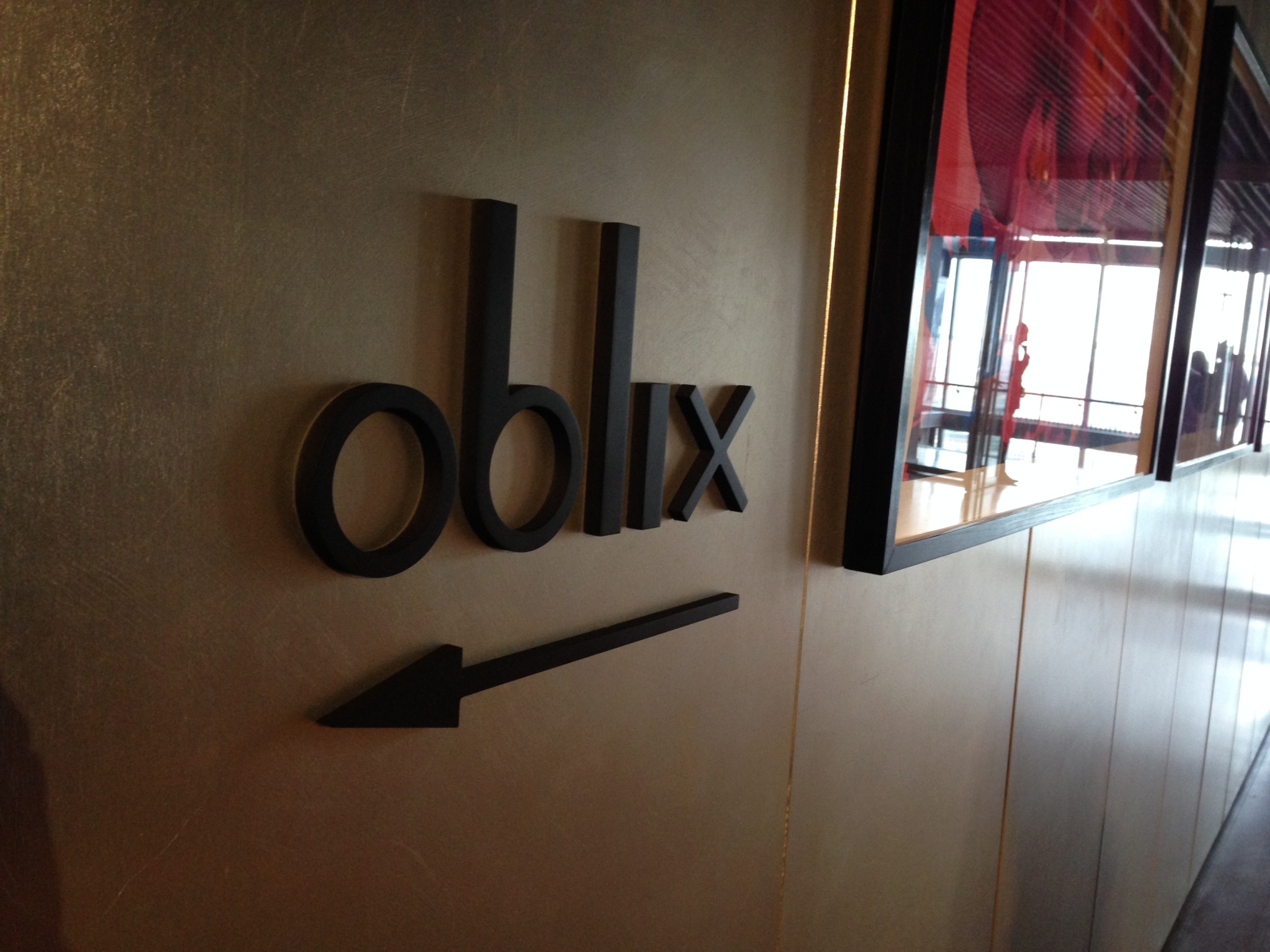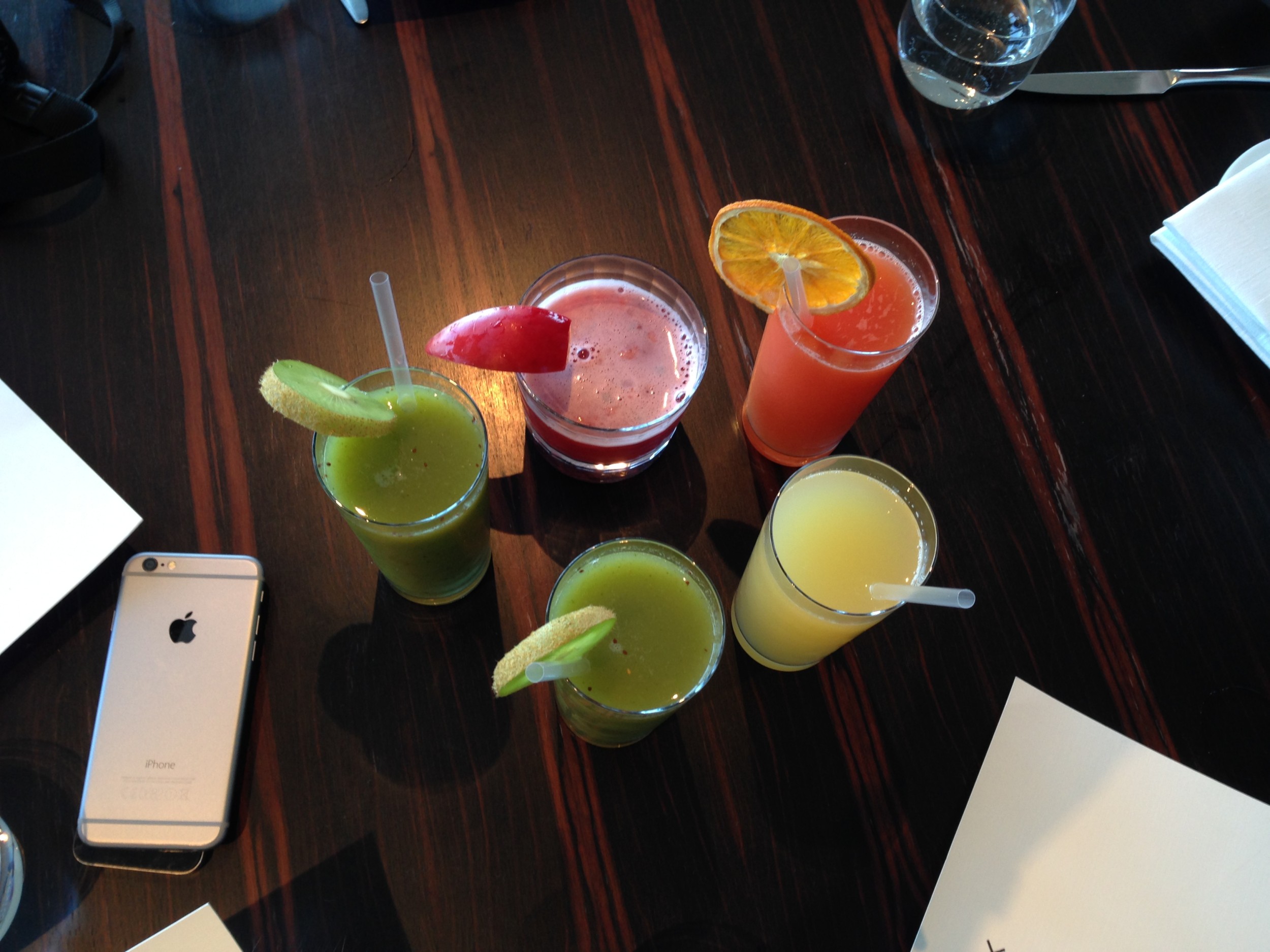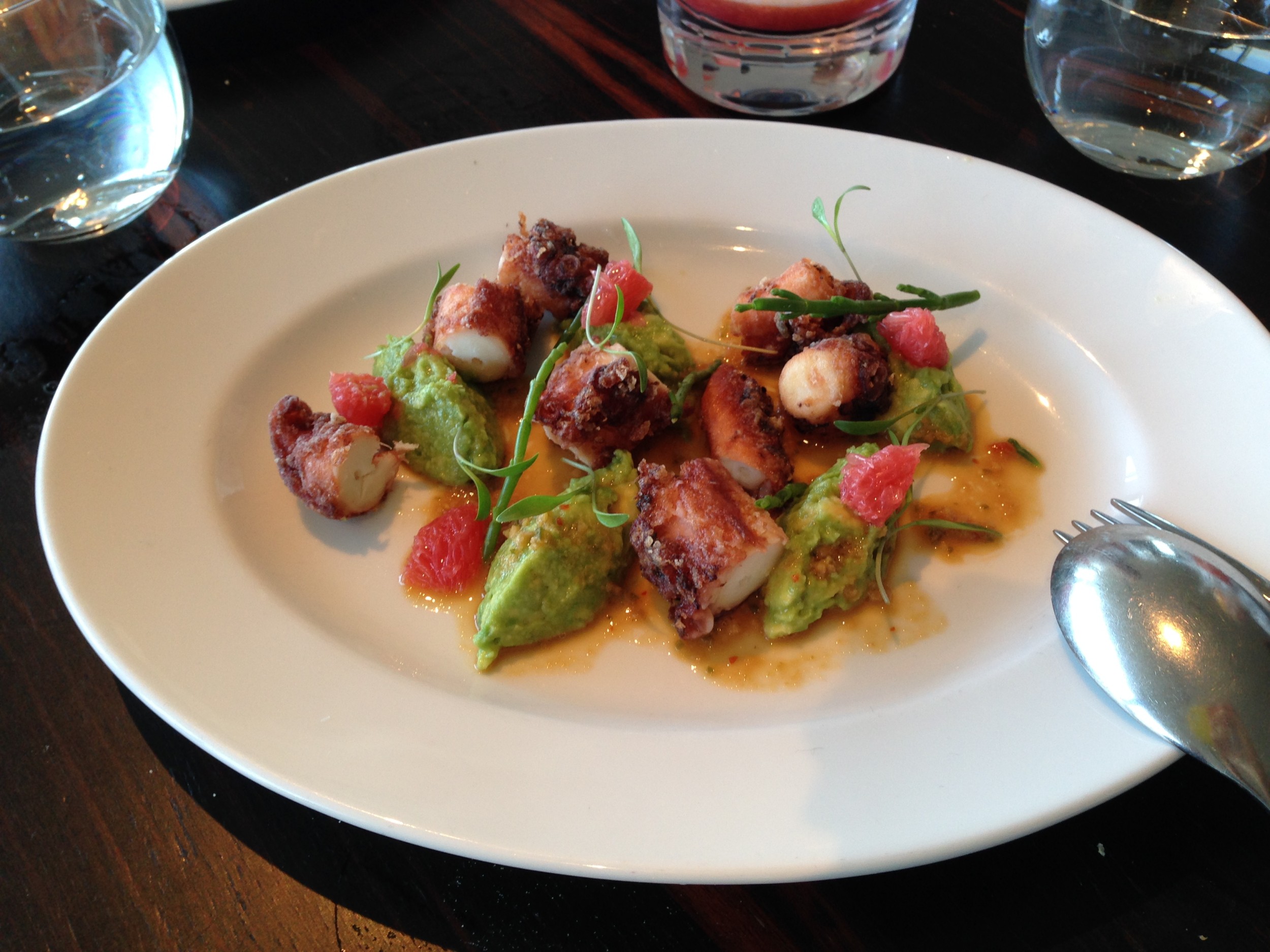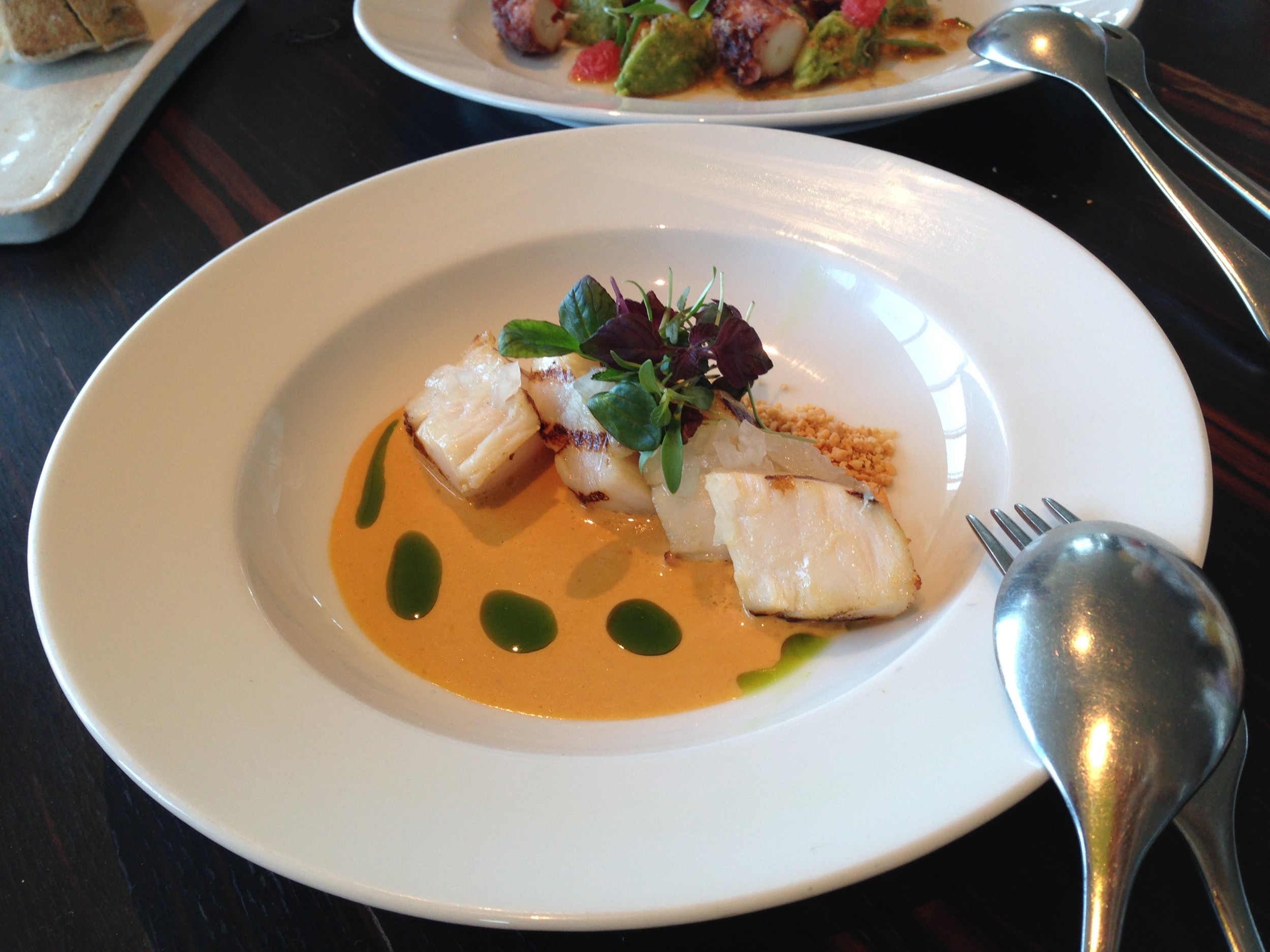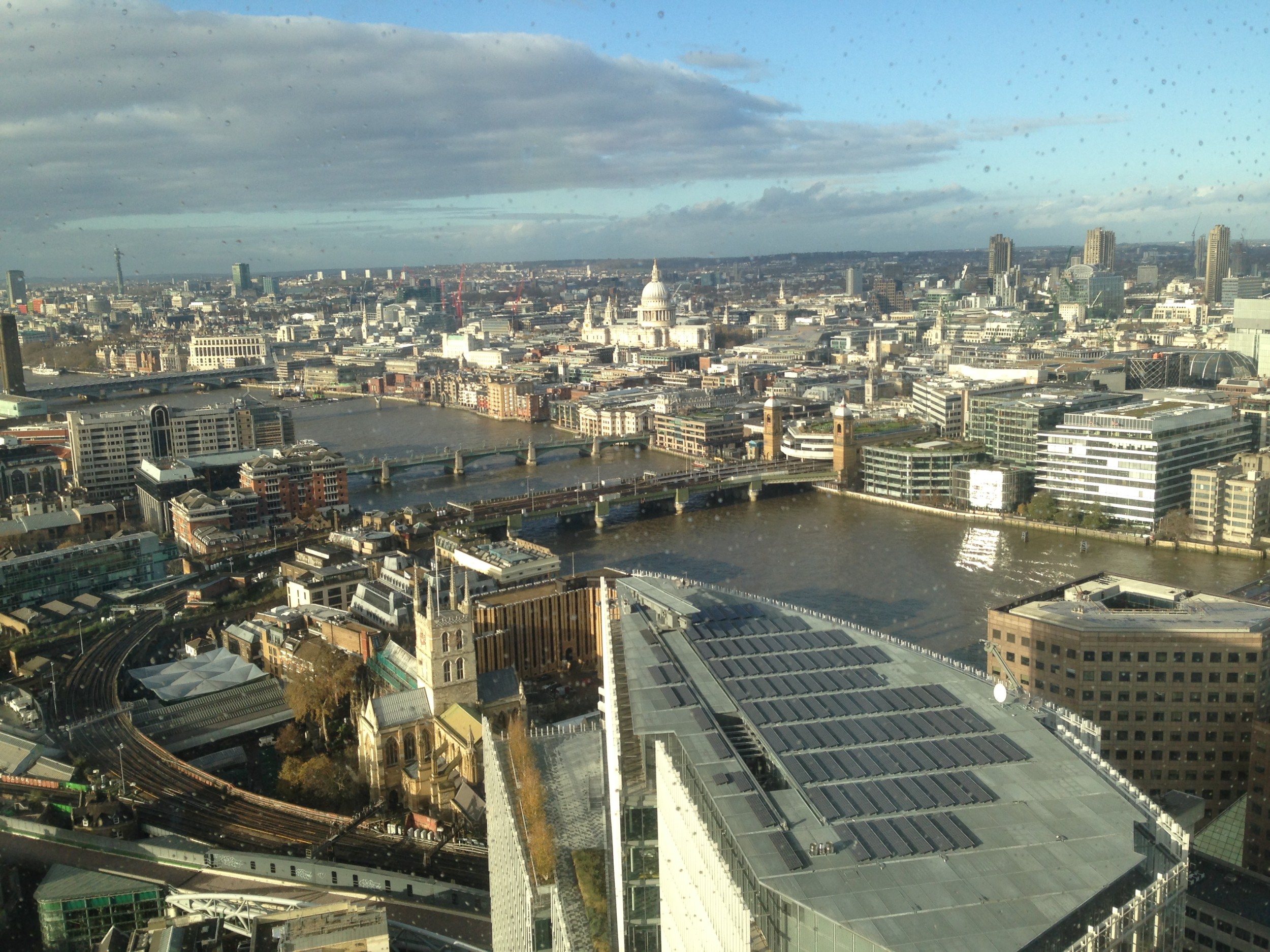 WOW what a day? I hope you liked my favourite London Hotspots

Kisses from lovely London