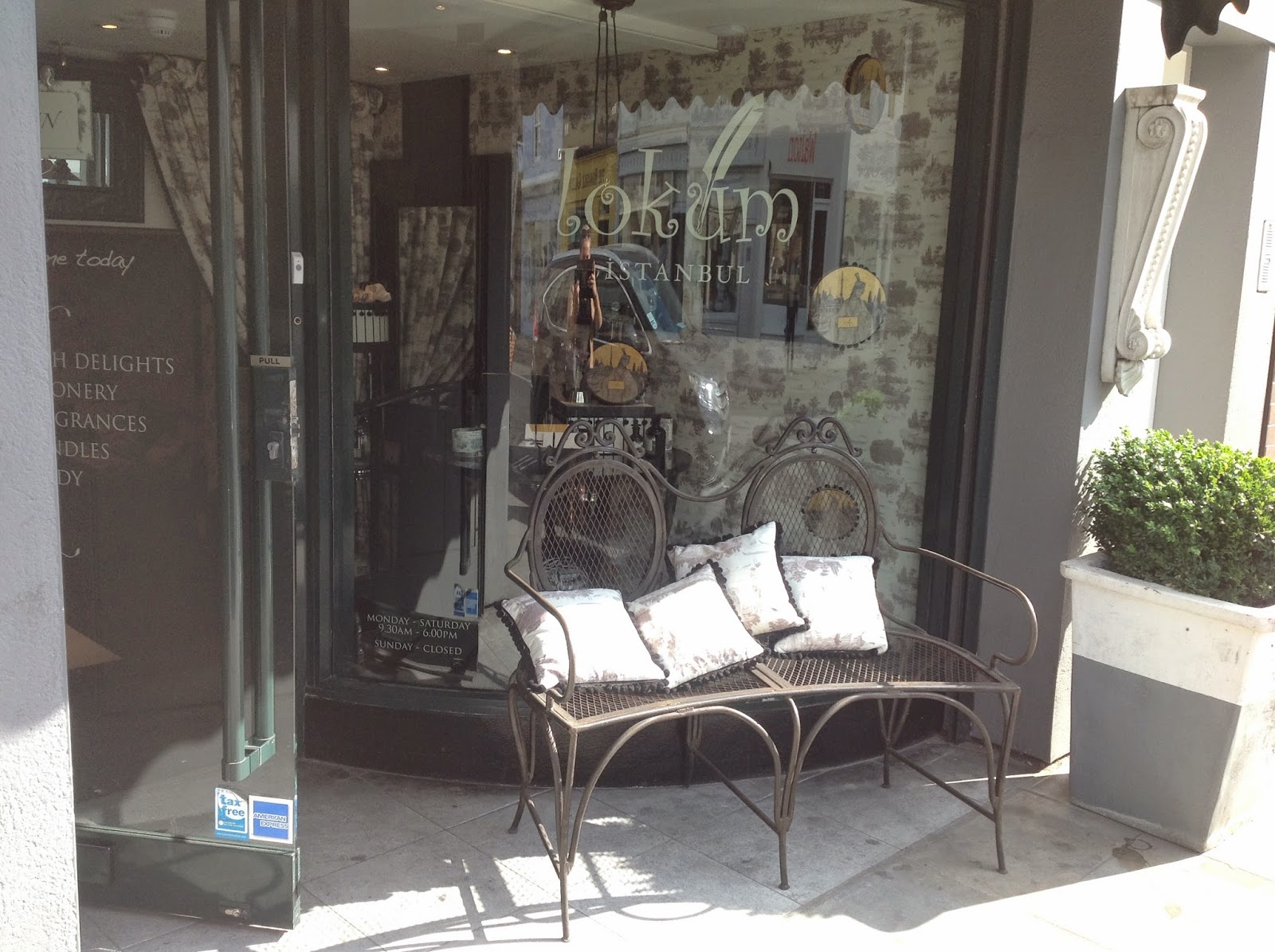 Here is one more Sweet Treat Guide Location. The Lokum Istanbul Store sells the best turkish delights in the city. I don't know anything about turkish delights but I can tell from the demand of the arab women in London that they love it because they buy them in bulk. 

I discovered this store by walking through my neighborhood. Walton Street is lovely and I just love browsing through the little boutiques – it is much more sophisticated than those big and full stores on Oxford Street, it is more relaxing and more beautiful. I walked passed Lokum many times and did not really know what store it is. First I thought it is a beauty center, a hammam or a café until I found out that it's a shop where you can get lovely scented candles, sweets and the best turkish delights in town.
During my photo session in the shop at least three different ladies from the middle east came in and asked for turkish delights. They did not even have to try all the different flavours – they knew exactly what they wanted, they have been here before and know what's best. I tried a few but I have to be honest they are too sweet for my taste. But I think that all the time when I try sweets from the middle east. Most of them are sickling sweet, the only thing I love is Busa which I have to show you some other time.
Back to Lokum. I adore the shop. Everything is beautifully presented, the decor and the patterns of the wrapping are very pretty and the atmosphere is great. The black and white theme of the shop is very elegant and classy. The Interior of the store combines the middle eastern elements for example the old osman wallpaper with modern elements Iike glass and chrome. I tried to smell as much scents as i could – I fell in love with the rose candles. They are on my wishlist for Santa.
Here are some impressions of the shop:

---
Lokum Istanbul
95 Walton Street
SW3 2HP Knightsbridge
London
---