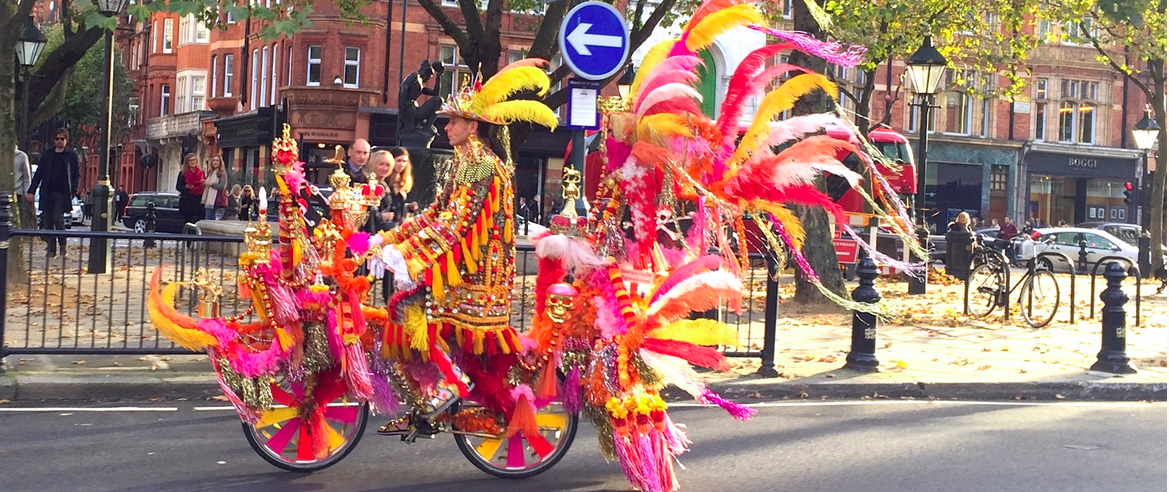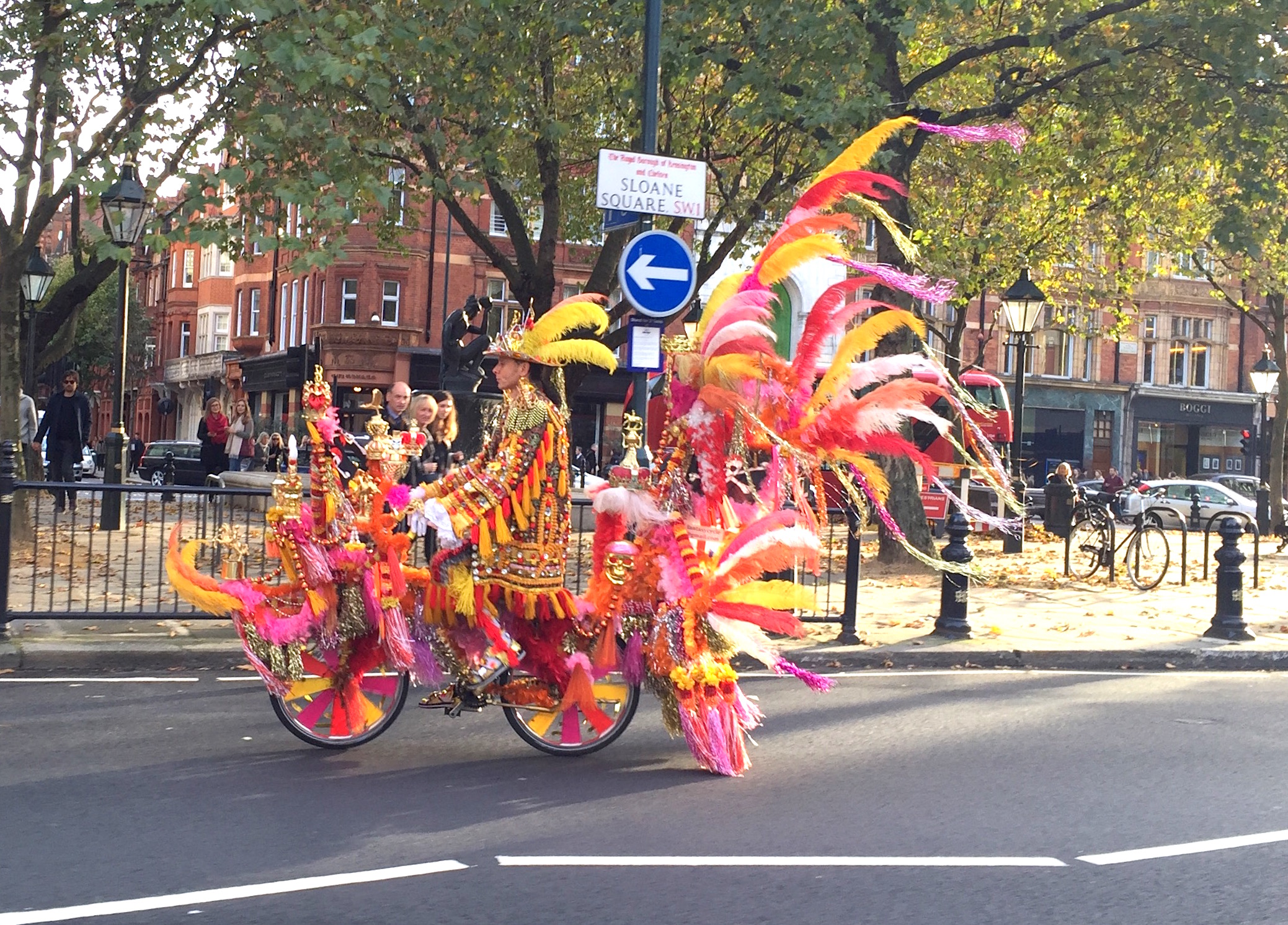 We all know James Bond – the one that we know just launched his new movie called "Spectre" at the Royal Albert Hall on Monday night. But the one that you probably don't know yet is James Bond the London cyclist who drives around town in his golden suit on his colourful bike. If you live in London you might have seen him in the past three years either in Wimbledon where he lives and where he cycles the most or around central London Hotspots like Piccadilly Circus, Harrods or Sloane Square where I saw him last.
Why does he dress like that? Some of you probably ask this question. Well, I have read an interview with James Bond – or at least that's what he likes to be called. He does not reveal his real name, he selected an artist name because he sees his performance like some kind of a show. He does not make any money with it and the only thing that keeps him going is the happy faces of the many people when he cycles by. Happiness is his inspiration and he wants to make people happy. James Bond does his cycle show for 13 years in total ( 3 in London – 10 in Thailand ) with no end in sight. He would like to continue the cycling as long as he can. He started when he lived in Pattaya where he got inspired by the Thai's colourful lifestyle. Bond was kind of a super star over there with magazines writing about him as well as tv shows featuring him. He designed his suit and did everything himself, he also styled the two bikes that he owns with ostrich feathers, tassels and other colourful objects. Pink, Orange, Yellow and Red are the colours that he uses – he is just drawn to them because they are bright and fluorescent. You can definitely see the Thai touch, only more colourful and bright. You are flashed when you see him – these colours and feathers are so intense that you cannot miss him. Sometimes he also has his music on which makes him even less missable. So open your eyes and smile when you get to see him.
These creative people is what brighten up this world – James Bond please keep on cycling. Hope to see you soon.