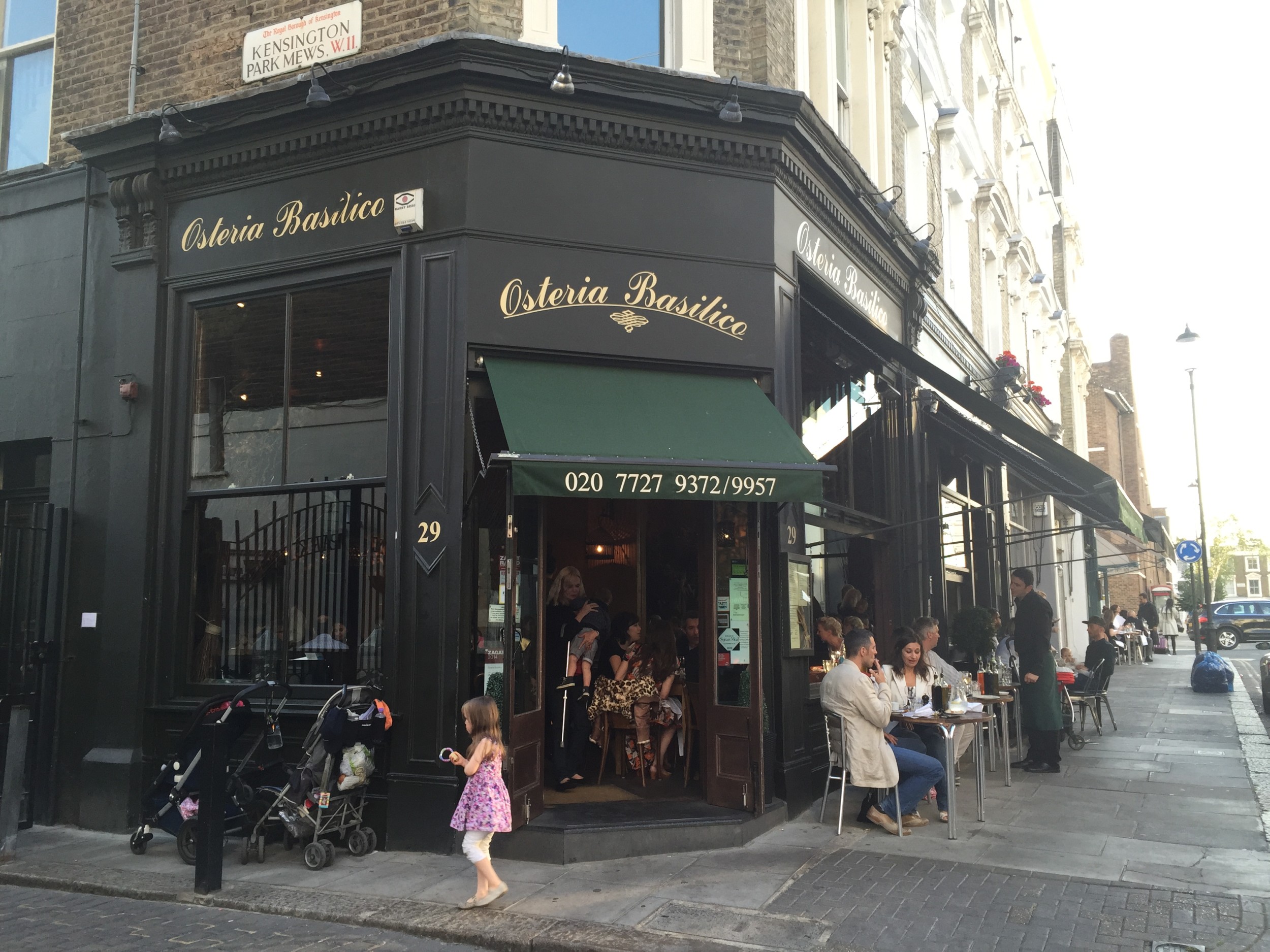 Do you like Italian food? Who doesn't? I really enjoy it every once in a while especially at this Osteria in Notting Hill. I will guarantee you that this Italian food is authentic and extremely delicious.
Every time someone visits us in London – we go here – and everyone loved it there. I will only recommend the best of the best on this blog so trust me Osteria Basilico is the place to go when you want to have pizza, pasta, fish or meat.
I have been here at least 20 times and love it everytime. When I am out on date night with my boyfriend we'll sit on one of the tables outside (they are only for parties of 2) and enjoy the flair of Notting Hill and the food of course. What everyone loves is the Veal Bolognese with Tagliatelle – hmmmm this dish is so delicate – finished off with some fresh rosemary and shaved parmesan.
But last time we were after a protein meal – we tend to cut down on carbs in the evening but we can still easily find lots of things on the menu. We went for the Scamorza with mushrooms and parma ham as a starter and a Beef Filet and aTuna Steak as a main course. Everything was very delicious as always – the only thing that bothers me about this place is that they could be a more friendly to their customers. But hey – the food is amazing. Scroll down to the food pictures.
---
Osteria Basilico
29 Kensington Park Road
W11 2EU Notting Hill
London
---
---