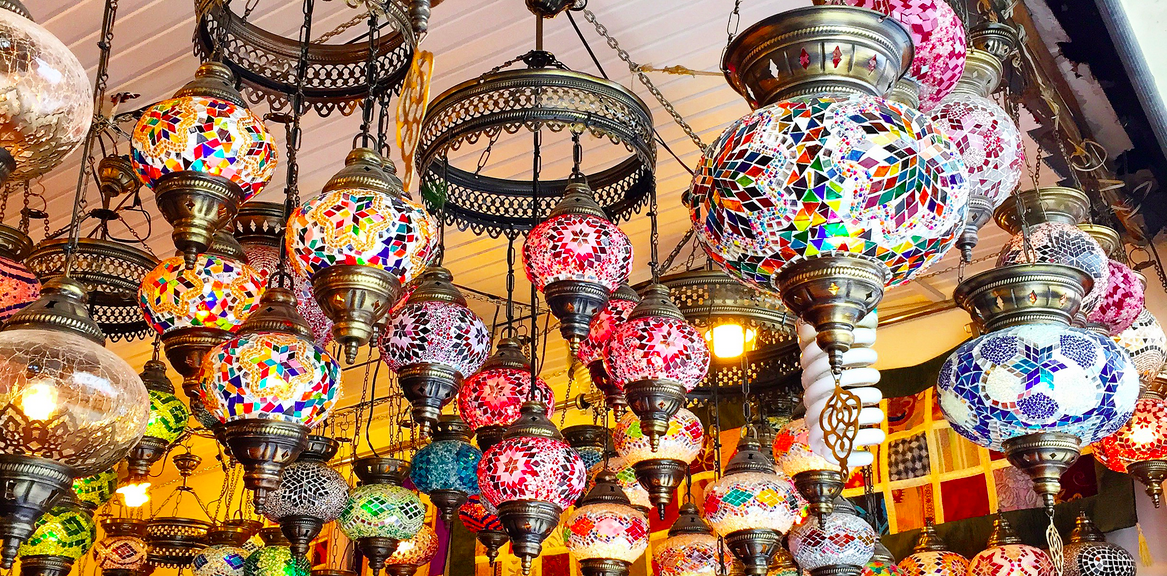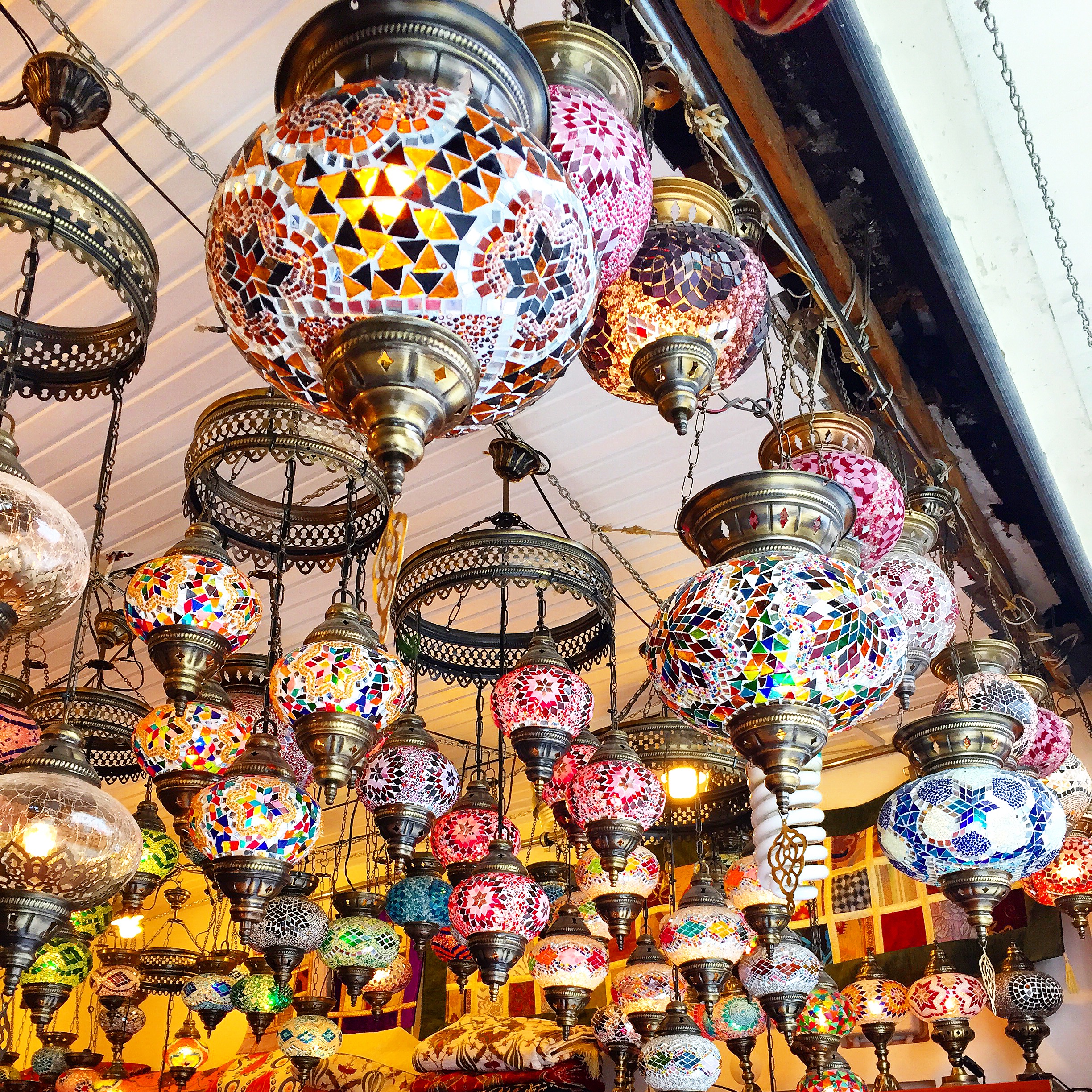 Finally my Istanbul Travel Diary is done. We have been in Istanbul for the Easter Holidays and of course I will blog about it and tell you where to go, what to eat and if it is worth travelling to this turkish city? Here is what I suggest you have to see in ISTANBUL.
THE MOSQUES
Istanbul is full of mosques and minarettes and it is a big part of the muslim culture of course but there is also another angle to these religious buildings. These mosques are an architectural eye candy with so much history. And being inside of the Blue Mosque and the Yeni Cami known as the New Mosque – it felt overwhelming. The tiles, the lights and the composition of these impressive palace like mosques are just breathtaking. There are a few rules when you want to go inside but once you know it it is fine. Your head, shoulders and knees should be covered with a scarf or a skirt and you have to take your shoes of. If you take pictures do not use your flash. But that's about it. Now you are ready to visit any religious buildings.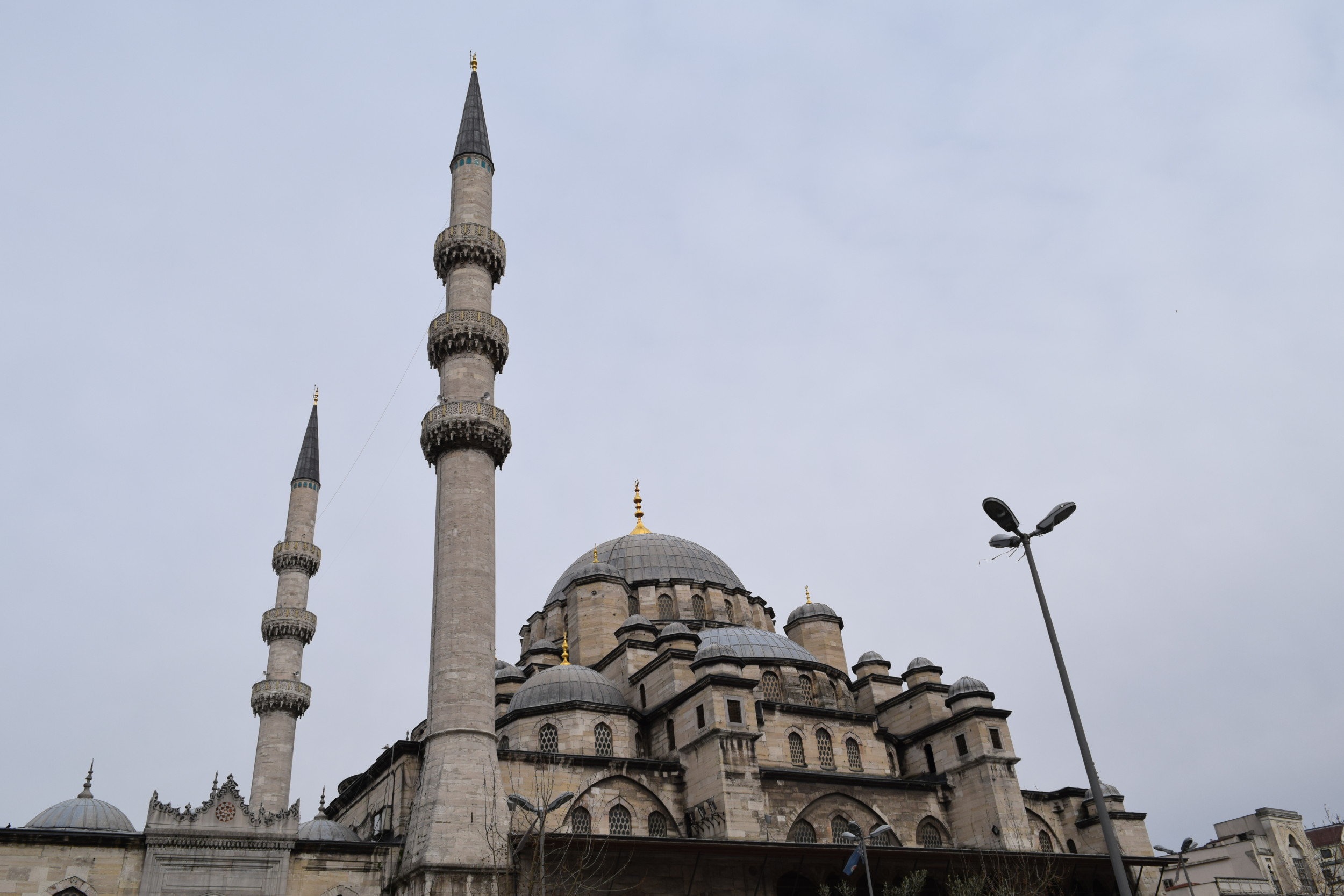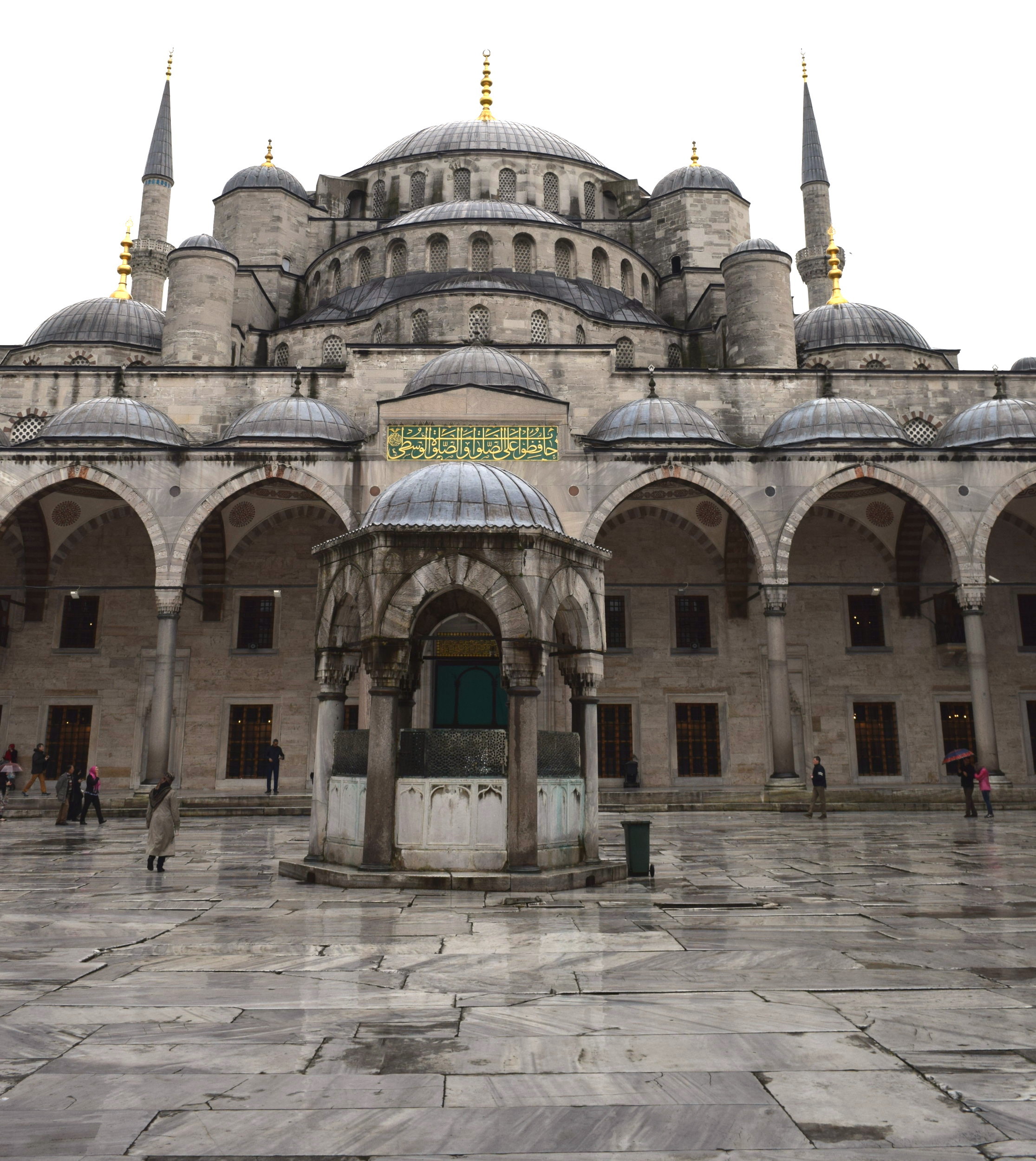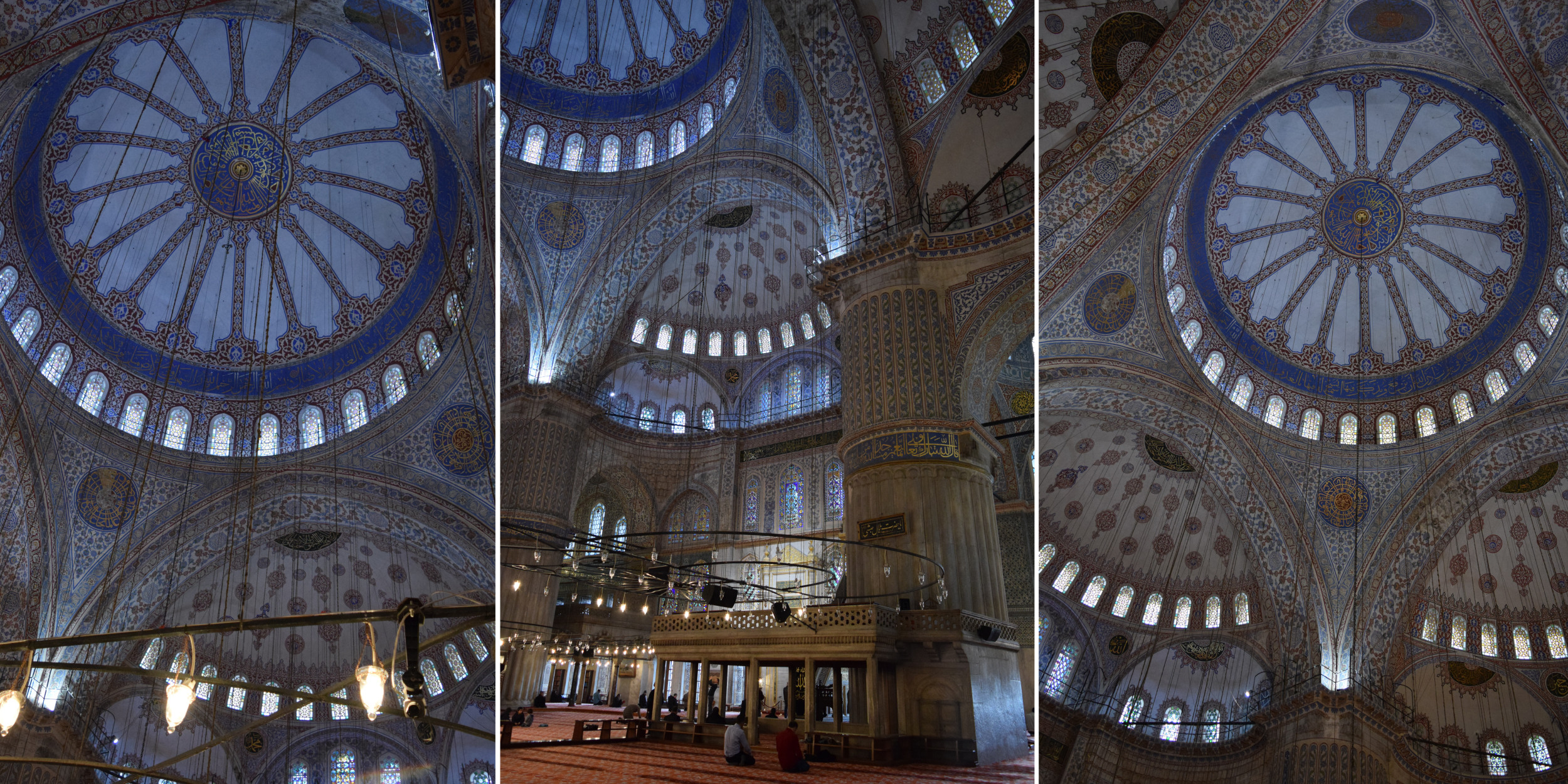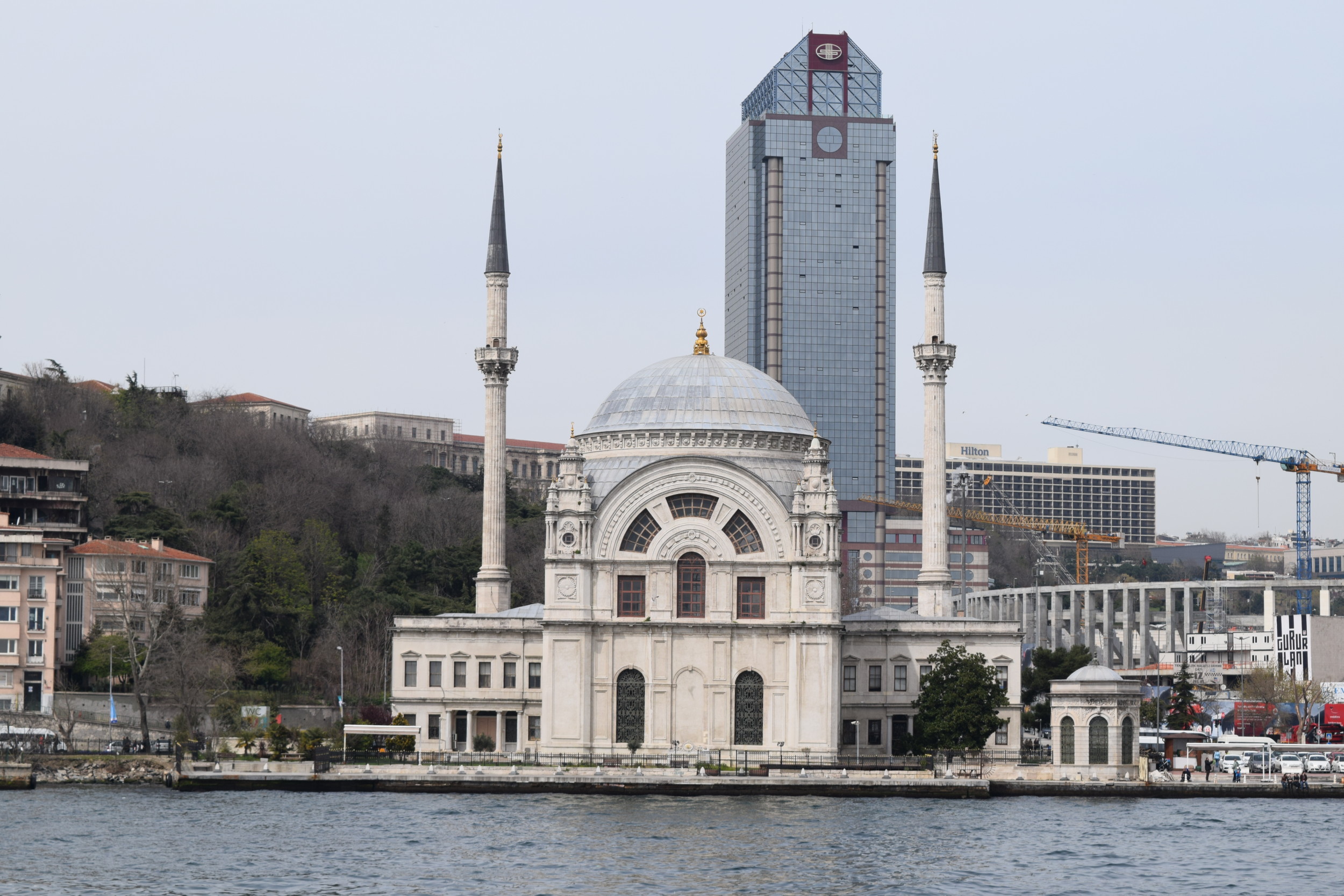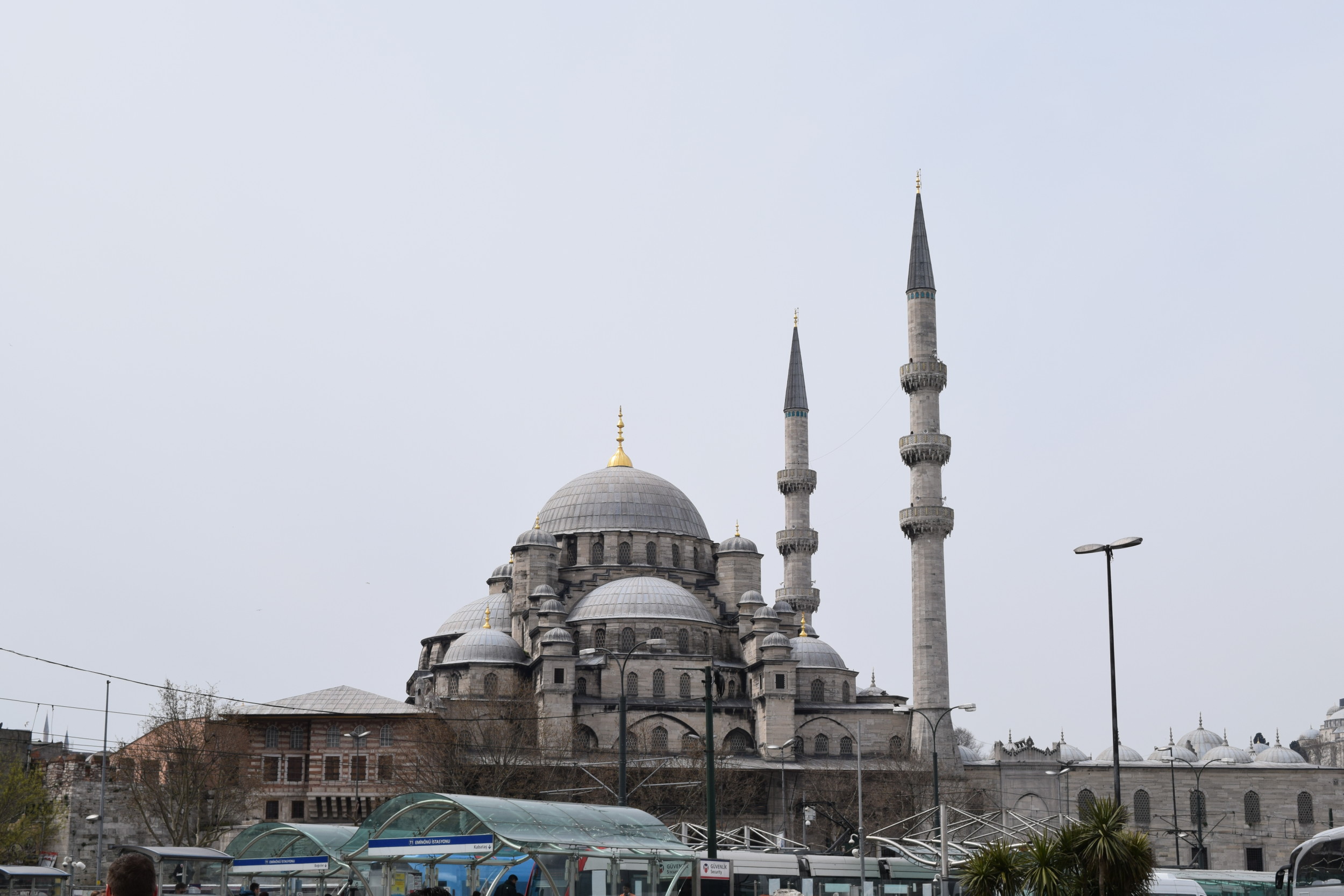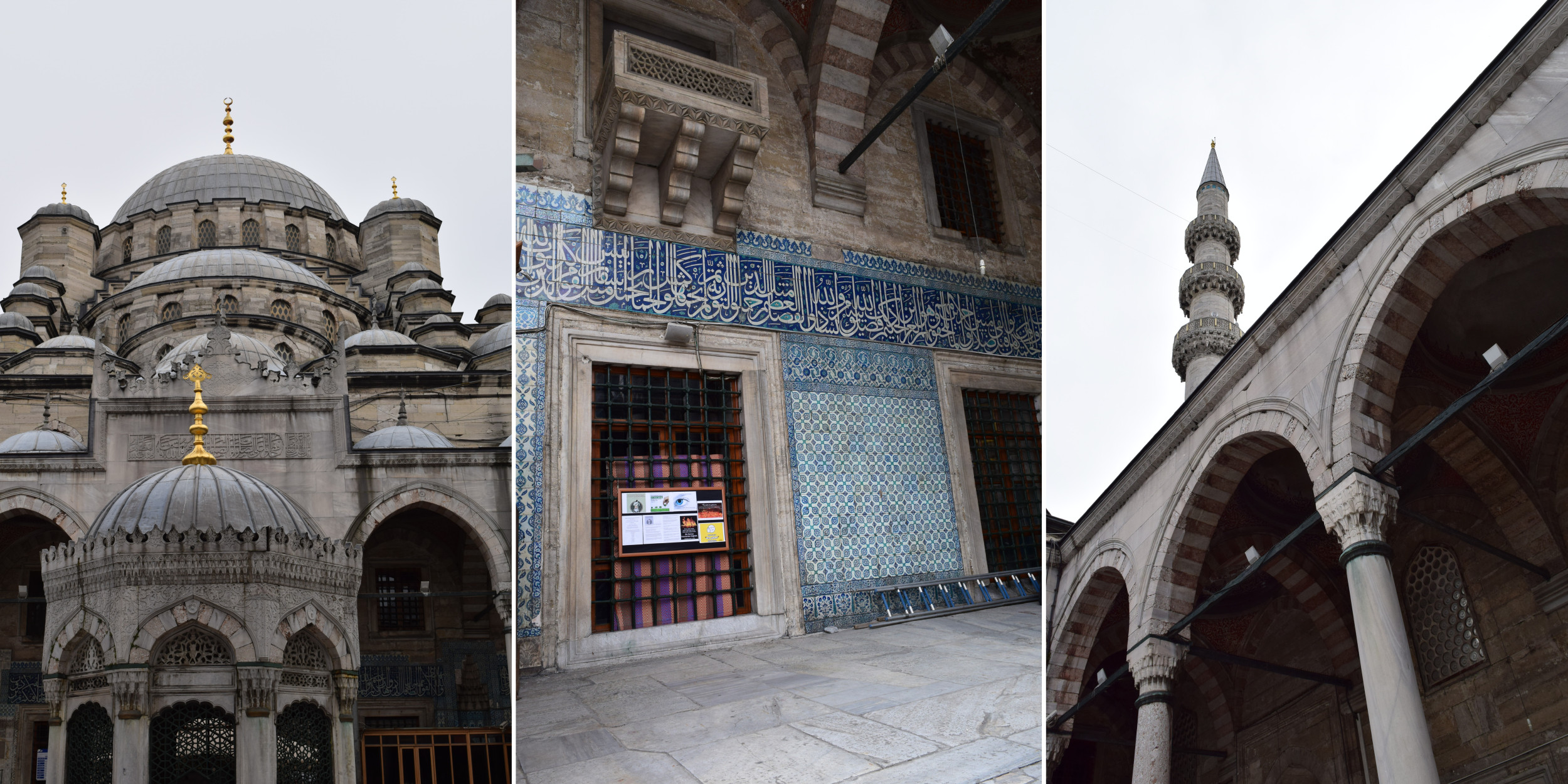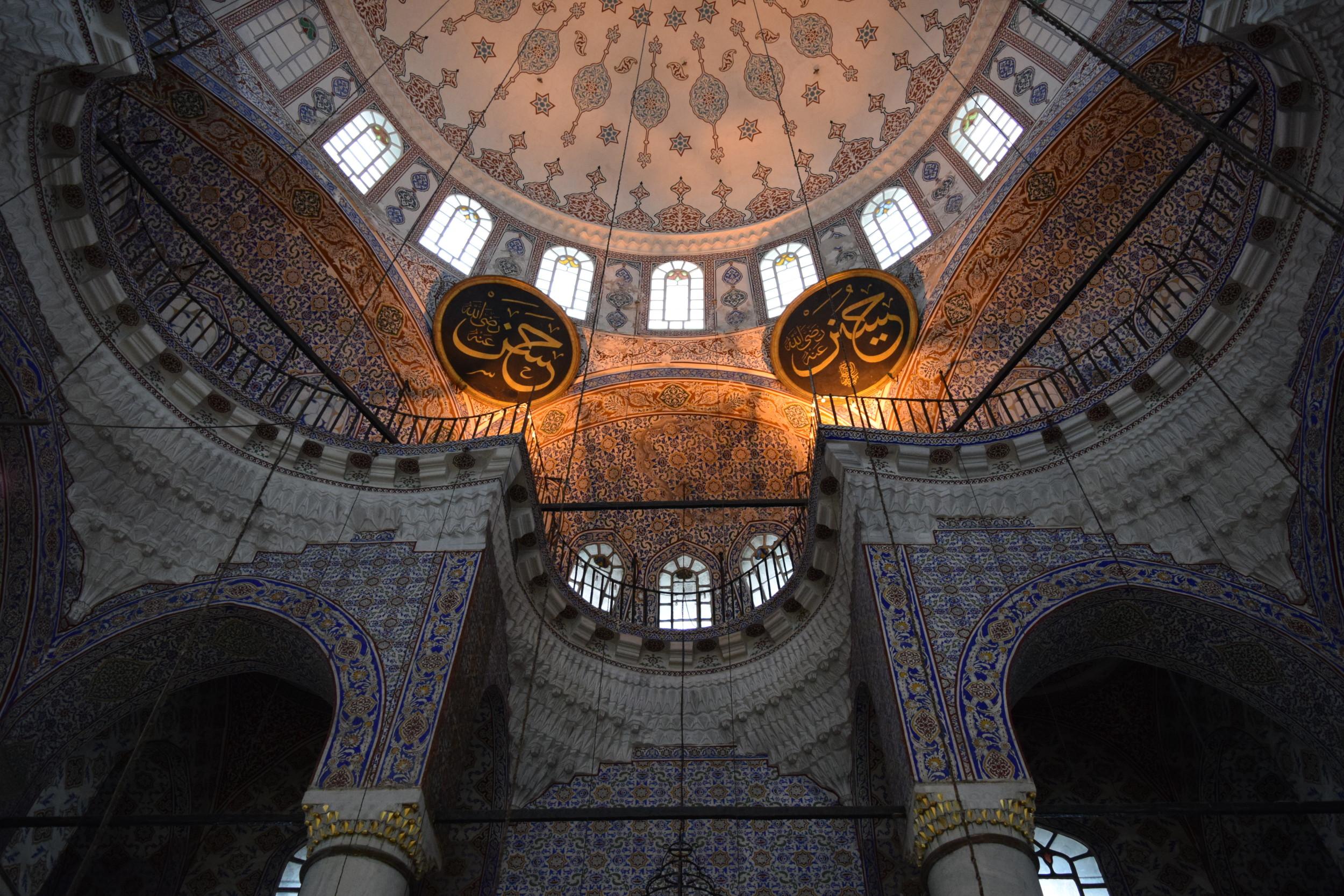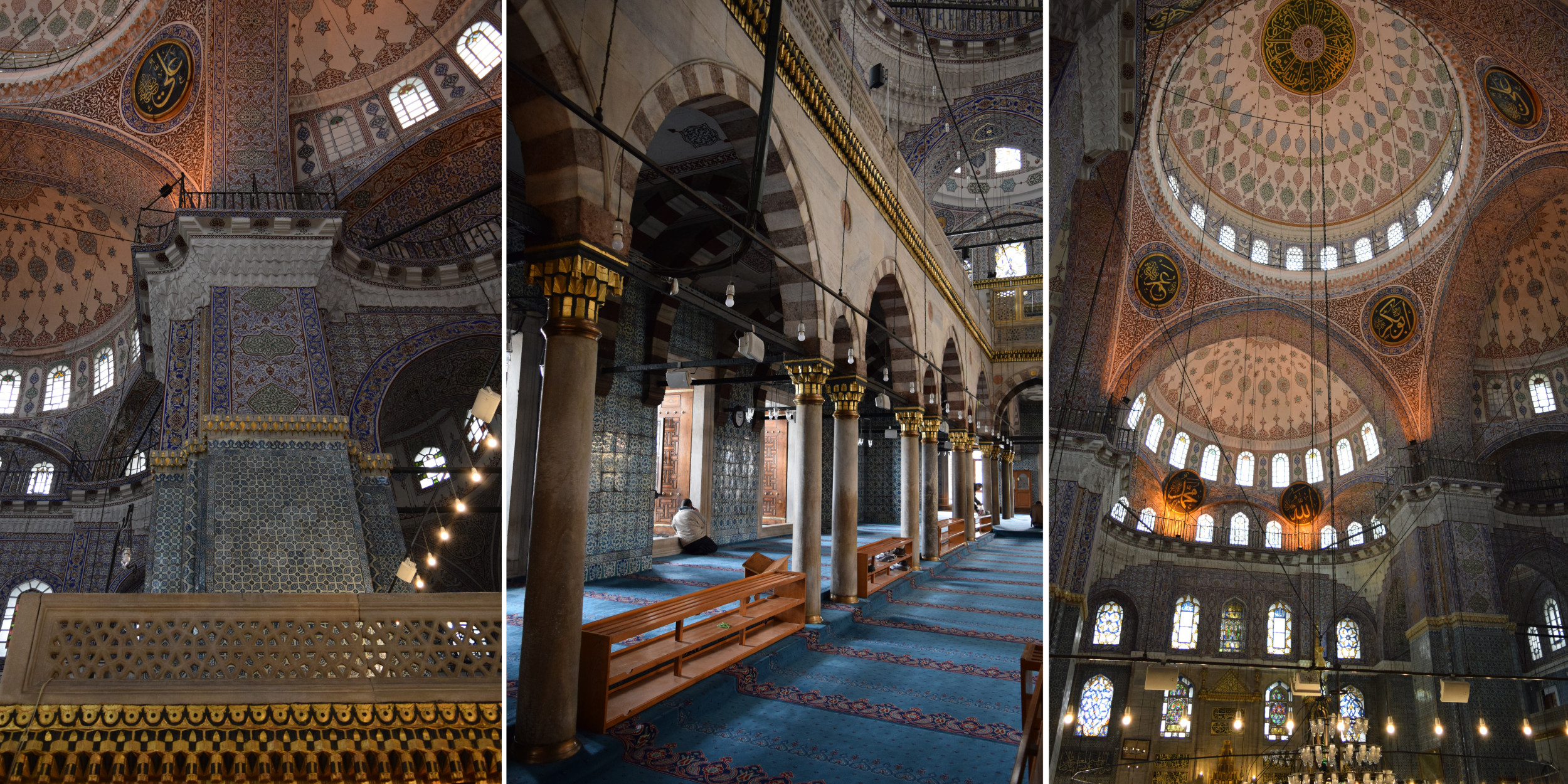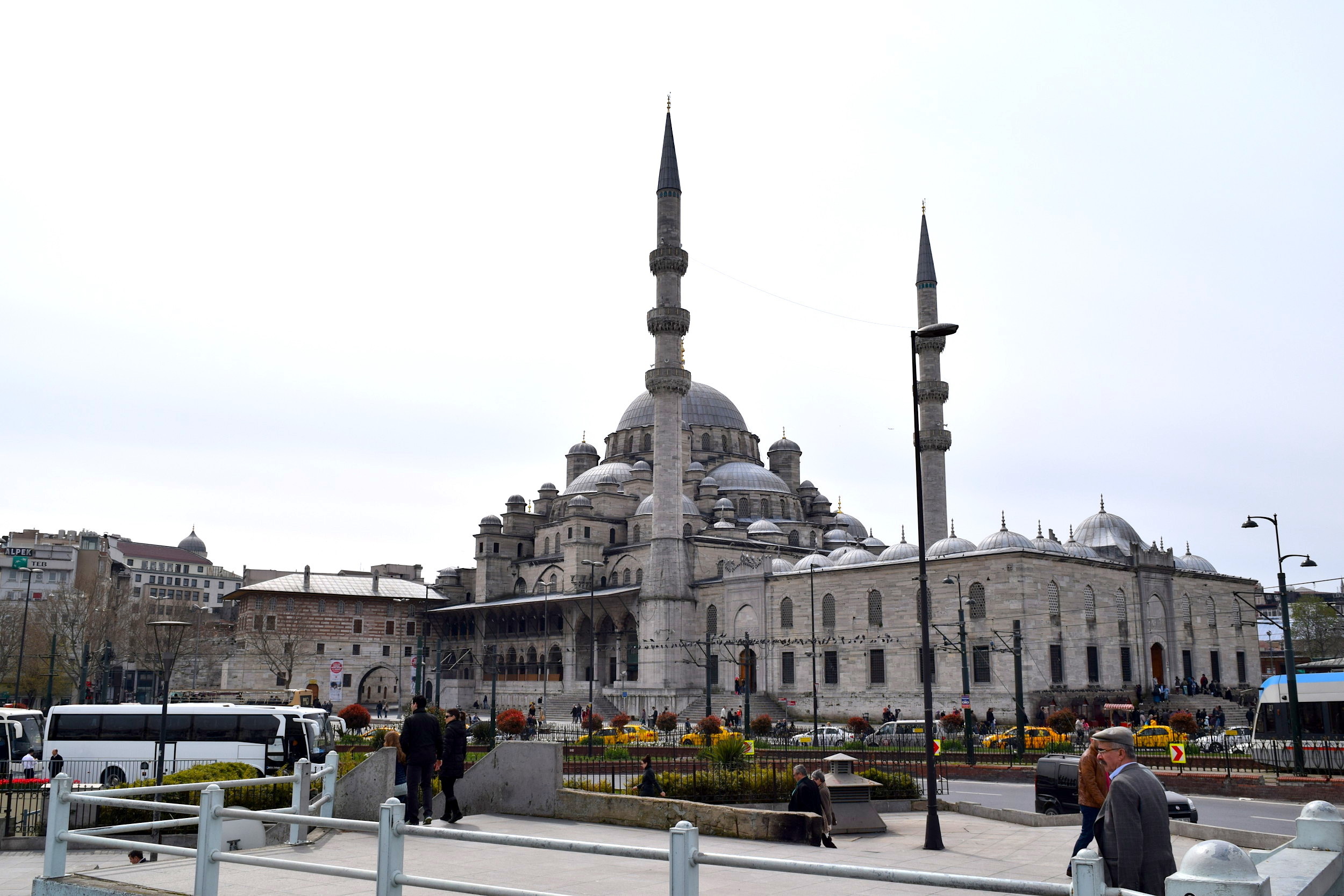 THE STREET ART
Istanbul has an amazing street art scene. I have not seen a city with so many colorful Graffitis but I somehow loved it. In Berlin there are also lots of walls with street art and in East London and Milan I also noticed lots o street art. But here in Istanbul it was really brightening up the city with all the bright colors.
On every corner all over Istanbul you will find these Simit Mans stacked with these delicious Sesame Rings. It is a turkish classic that you have to try. Usually eaten for breakfast with cheese or just on its own. I recommend you try it with honey. It is a lovely sweet treat.
EXPLORE DIFFERENT NEIGHBORHOODS
We especially liked the following neighborhoods: Kadiköy, Bebek, Ortaköy, Galata, Sultan Ahmet, Kataköy, Beyoglu und Taksim.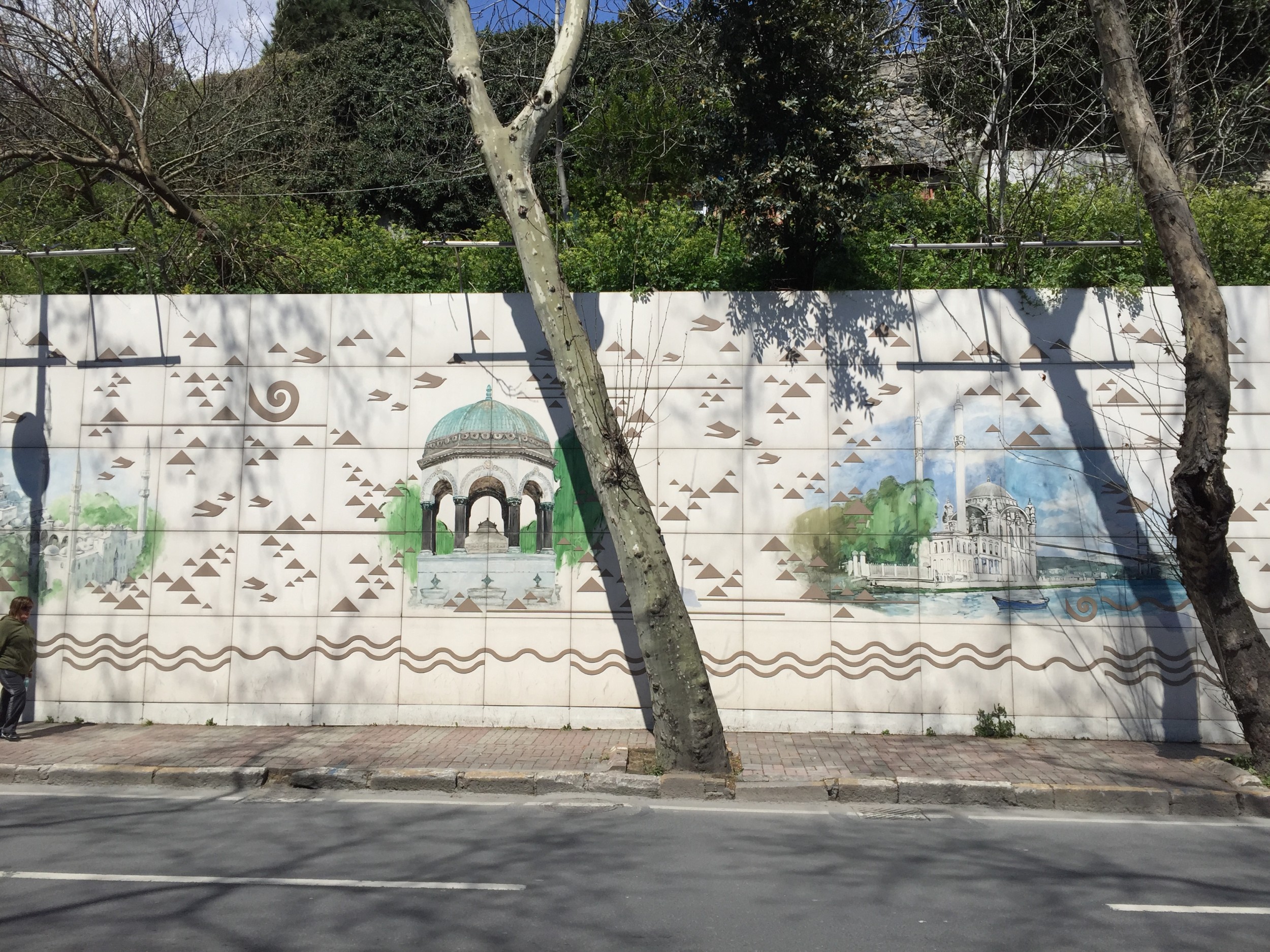 There are two major Bazaars: The Grand Bazaar and the Spice Bazaar. Yes they are crowded and you have to be careful because there are lots of pickpockets around but it is worth going. Your senses will be spoiled because your eyes will see colourful lamps, sweets and spices. You can smell amazing tea and spices, feel the quirky turkish atmosphere and buy some souvenirs. But also you can practise your bargaining skills. Never buy something without negotiating the price.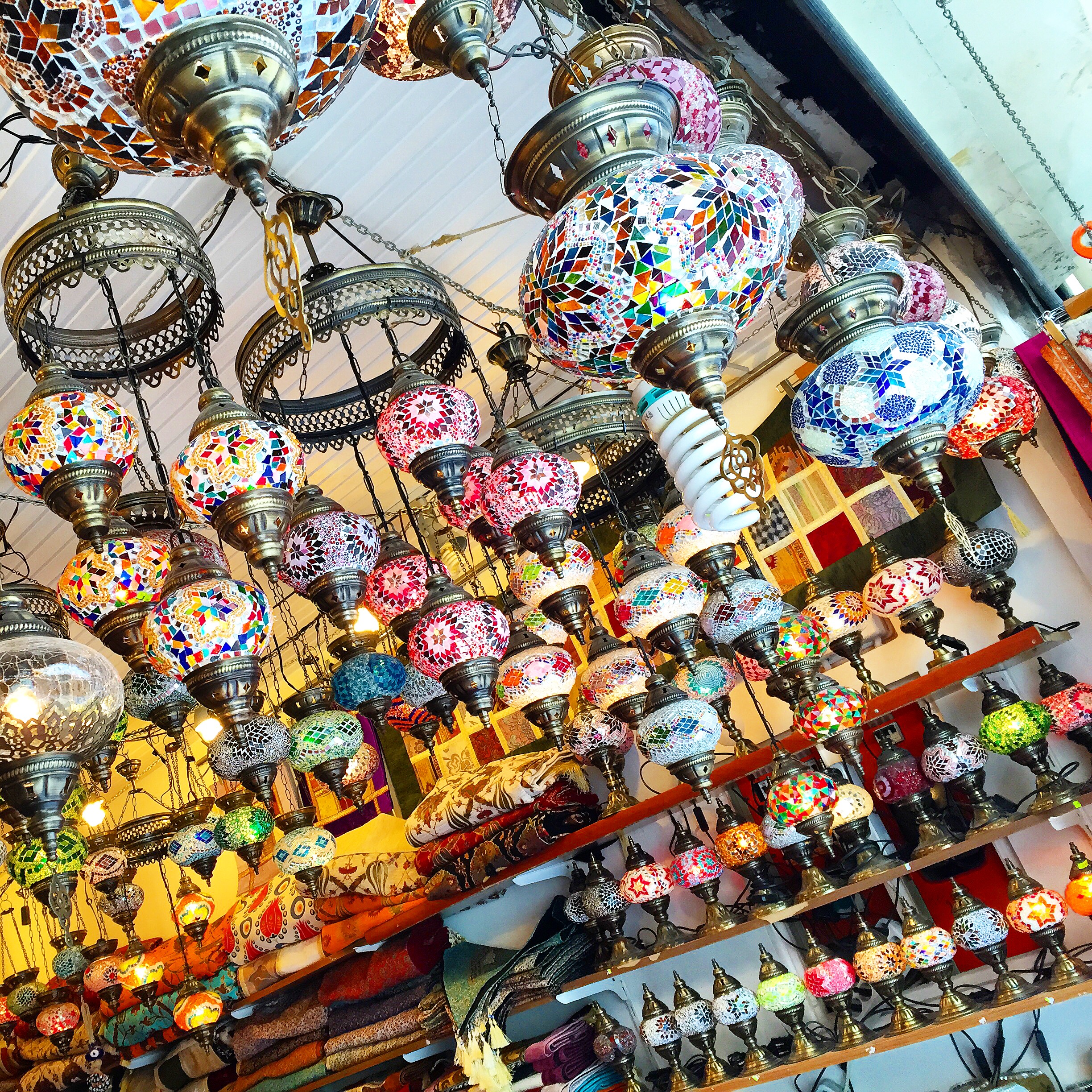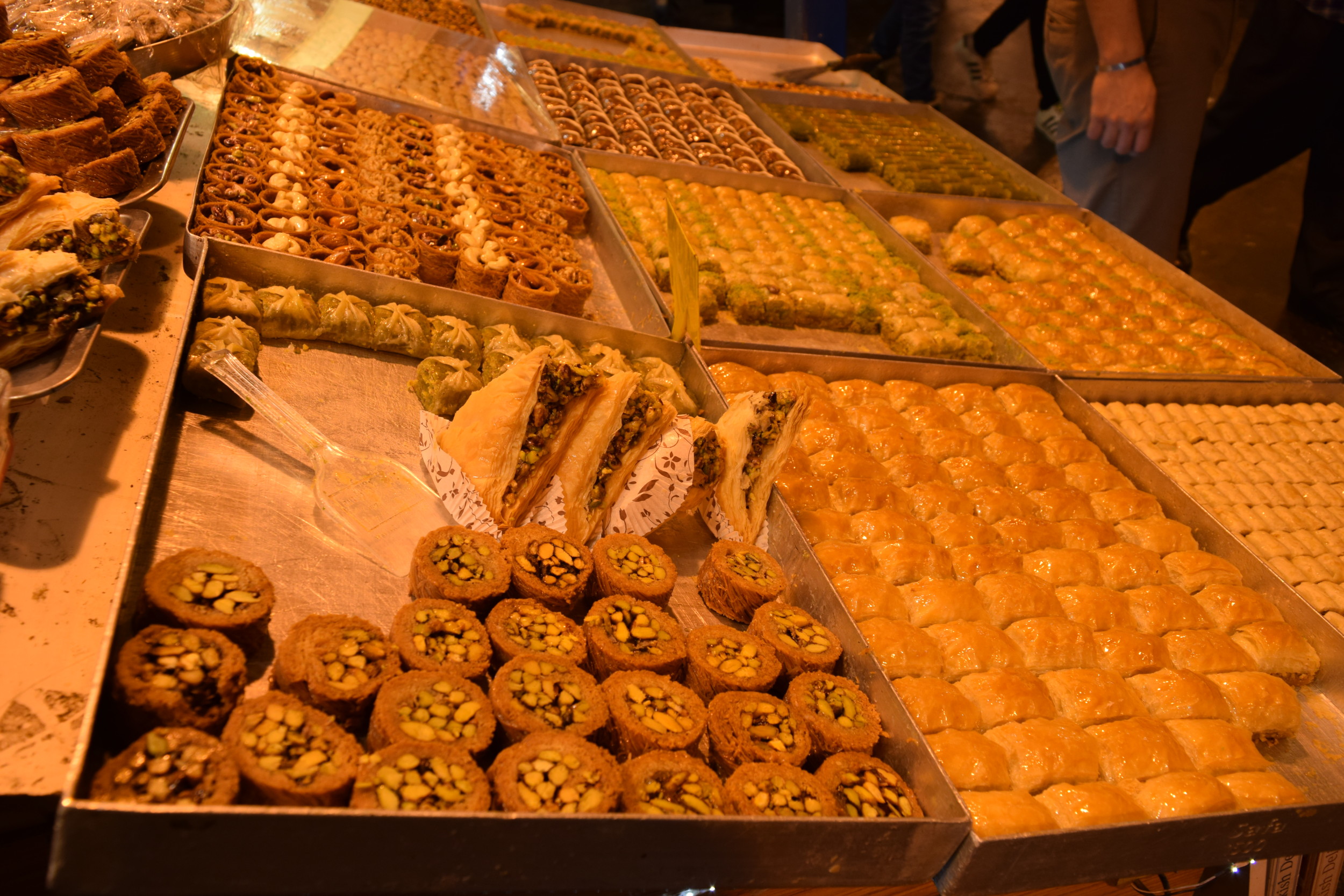 I strongly recommend to start a sunny day at the Bosphorus with an amazing breakfast next to the sea. There is nothing better than sitting here and enjoying the sun so close to the water. We really love this place and the view is just lovely as well as the food. The House Cafe has a few outlets but this is the one in Ortaköy has the best location.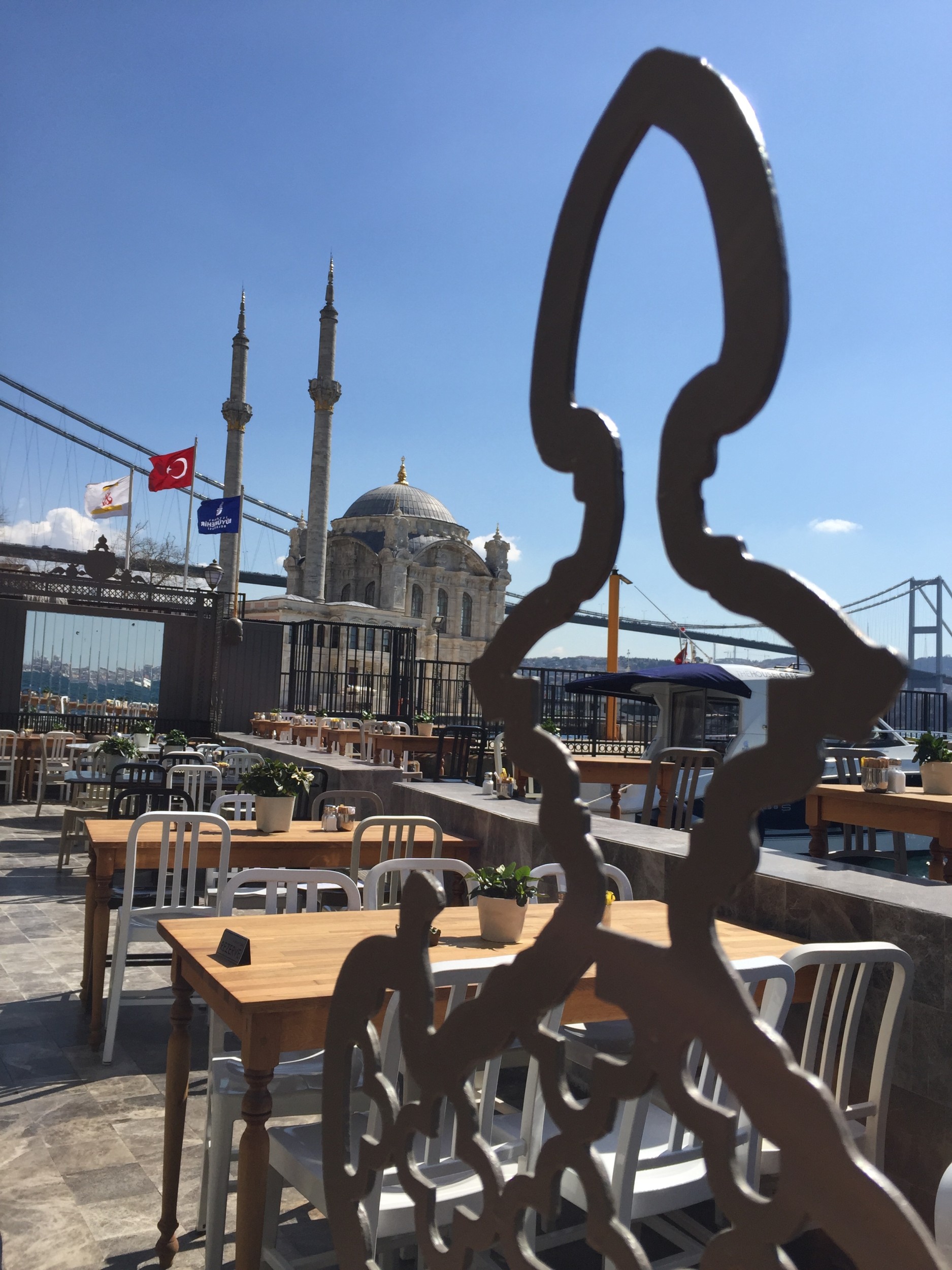 I looooove Apple Tea. And if you're in Istanbul you can get it everywhere. It is like a dessert because it is fruity and sweet at the same time. We had it when we did a cruise along the Bosphorus to see the Palaces and Mosques from the sea. It was quite chilly so we were glad to drink Apple Tea to warm up again.
We did a boat tour to see the City from the Seaside. It was really nice and you have a totally different view and see palaces that you can't see from the land. There are many tours – we were on the boat for 1,5 hours and it was just perfect to see lots of sights. We got on the boat in Eminönü and afterwards you can visit the New Mosque and the Spice Bazaar. It is very close.
Well there are many upsides and the city is great for a weekend. It has many cultural and historical sights as well as the Bosphorus for lovely views and the holiday feeling. The shopping, food and the architecture is great but what I did not like was that everyone seems to smoke. I hate when I cannot breath because the whole city is smoking. Every time we sat outside we regretted it because we could not get any fresh air. Also the thousand wild cats will want to eat right from your plate. I personally am not a cat person. I love dogs but cats – No. And if they sit next to me during the whole meal and you cannot get rid of them , I don't like them even more. Cats in general are not that bad when they leave me alone but these ones are really penetrating especially in the restaurant. Another thing that I noticed was that the turks seem to never hurry. Waiting for an Orange Juice can take up to an hour (and this happened to me not only once) and the waiter rather goes smoking every 15 minutes instead of bringing you your juice. But I guess that's maybe the southern mentality. Well we were on vacation after all and we did not have appointments but if I would live there I would go into the kitchen do it myself. If you are used to the fast service in London you will go nuts in Istanbul. But again it is vacation time. So keep calm and travel to Istanbul.