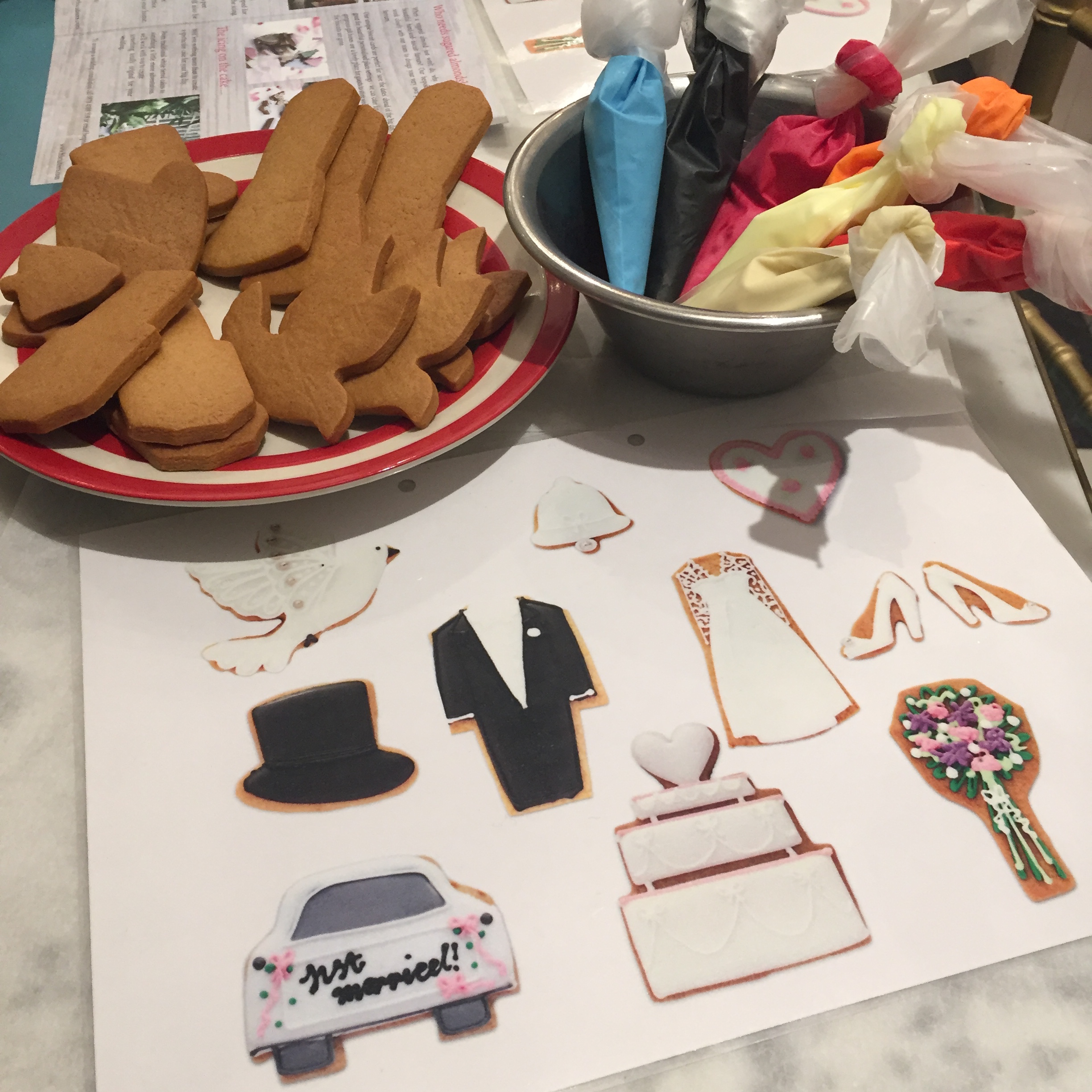 At least that was my goal when I booked an icing class at the Biscuiteers. I am getting married in less than 4 month. OMG the date gets closer and closer. And while I have the big things out of the way ( I got the dress, the location and the ceremony all figured out ) now the little things have to be done like the wedding favours and table decoration etc. The Biscuiteers is a biscuit shop on Kensington Park Road in Notting Hill which sells all sorts of biscuits as the name already reveals. Birthday boxes and of course Christmas themed biscuits and there are wedding biscuits as well. The wedding box is so cute – it consists of a wedding cake, a wedding ride, a bouquet, the bride and groom of course, a dove, a bell, a heart and bridal shoes. Buying the box is pretty easy but I thought with my creativity and all – I could ice them myself which was not as easy as it looks.
Biscuit Icing can't be that difficult – right? At least that's what I thought. In my head I had the idea of icing my own wedding biscuits and give them to the wedding crowd as a thank you for coming. So I booked an icing class at the Biscuiteers Cafe and my fiancé had to join me as well. BUT I have to say that it was harder than expected. The finished wedding box that you can buy there looks so nice, tidy and accurate. My biscuits on the other hand look a bit shabby, undone and they could have been done by a five year old.
Take a look at them and please don't laugh at me – it was really hard.
By the looks of them I definitely need another idea for the wedding favours. Tips are highly appreciated.
---
The Biscuiteers
194 Kensington Park Road
W11 2ES Notting Hill
London
---