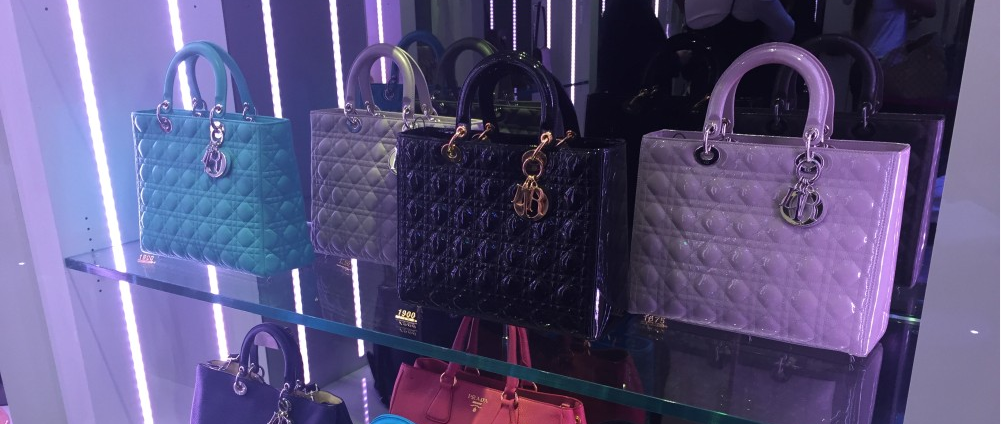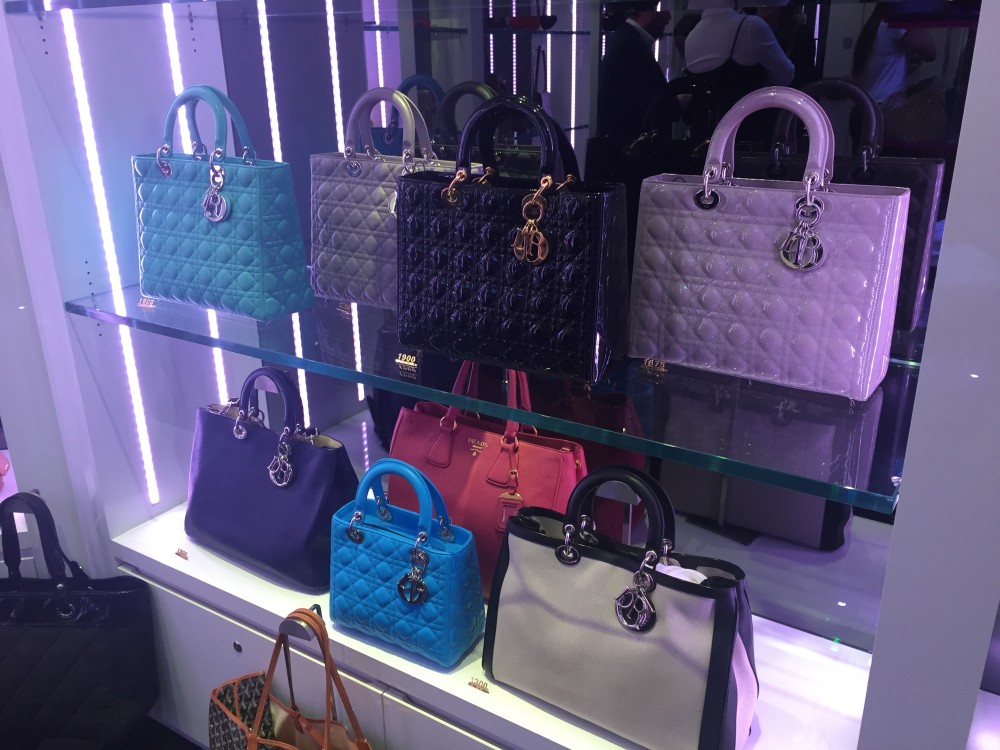 That was the theme of yesterday's event at Designer Exchange Knightsbridge. Bloggers and Journalists were invited to get an insight of how it works to identify fake handbags. As a brand ambassador for Designer Exchange I was especially keen on how to spot fakes and what is different in authentic bags. This is very helpful information when you plan to buy designer bags on the internet and on ebay, vestiaire collective and other preloved sites. Like in the UK, over in the USA you can buy some designer brand handbags in department stores like Macy's, and it's always worth looking online to see if there is a macys promo code you can use to buy a genuine bag. However, many people choose to buy fake designer bags of their own accord due to the real things being very pricey. Some fake designer bags can look very realistic, but most don't have the authenticity that the real luxury brands have. If you want to buy designer at a low price, you might want to check out these Cosette reviews on Facebook; Cosette is a store that offers the most in-season luxury accessories at a cut-price from the original. If you're a bit wary of buying fakes, this is definitely an alternative to consider to find your favorite designer brands at a lower price. At DEX they have their own Authentification School, where Sabrina, head authenticator & blogger (@theparentedit) authenticates every bag before putting it on the shelves. And there are lots of things to look at when you authenticate Handbags: the leather, the quality, the stamp, the receipt, the stitching, the authentification number or card, the font of the stamps, the color of the leathers and so on. And every label has different features and characteristics that you have to learn and know. Also the research for future bag models is important. Fashion is changing so quickly and there are so many hand bag models that are being launched each year. The most popular bags – IT BAGS – are being faked the most. So you have to adapt really quick in this business. The fakers get better and better and so as an authenticator you have to get better and better as well because the fakes almost get everything right depending on the quality. But fortunately they miss little details and that's how they can spot the fakes. But these little tiny details make all the difference if a bag is worth 5000 pounds or 50 pounds? You might also want to read DipaloSelects.com article on imitation handbags to find the best replica handbags about.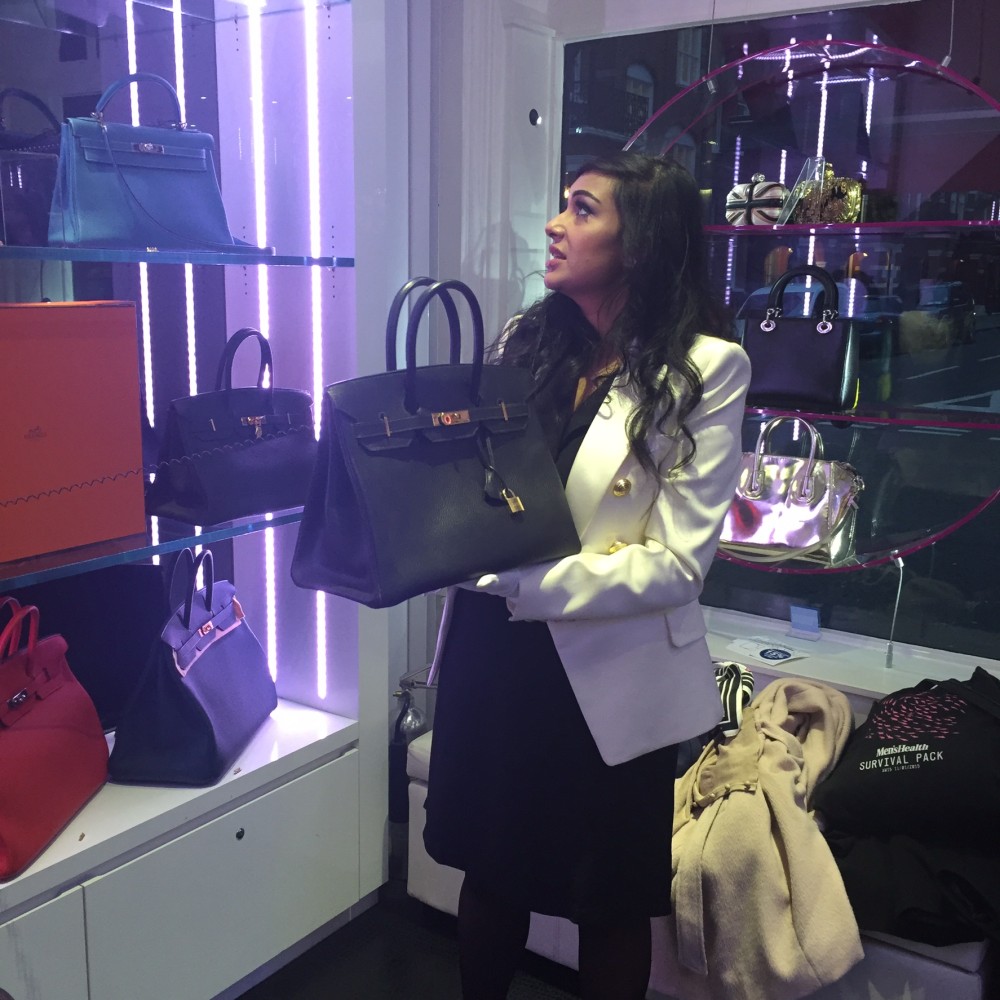 So lets get to it – I will give you some insights on what to look for when you want to find out if your bag is fake or not. You cannot learn features in general – every brand is different and unique so we look at them separately.
CHANEL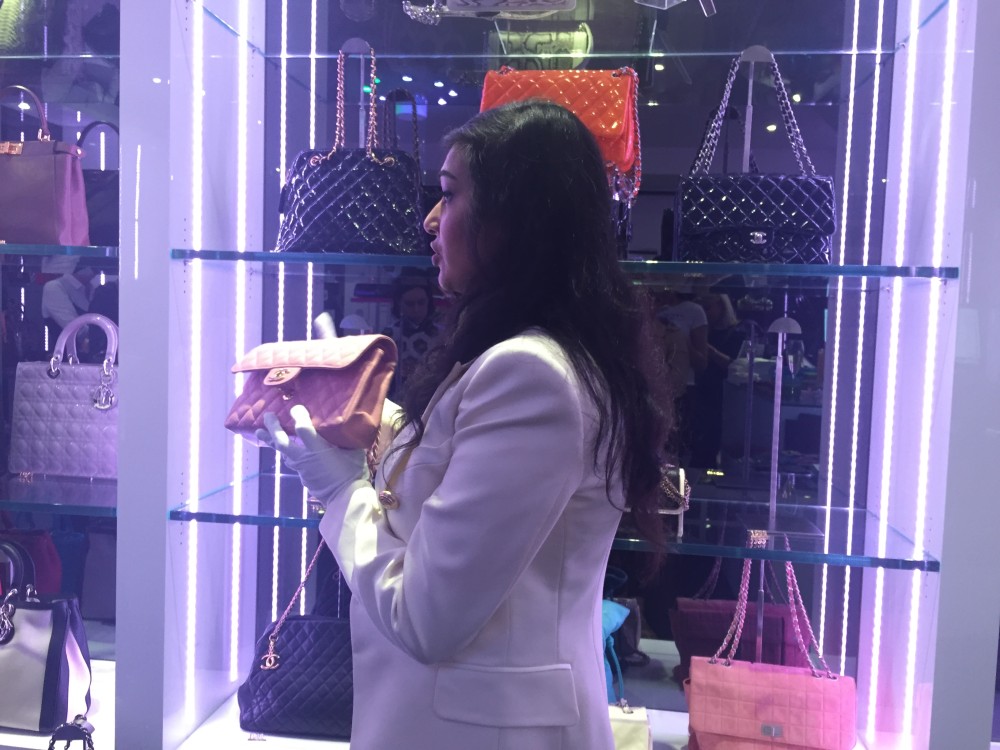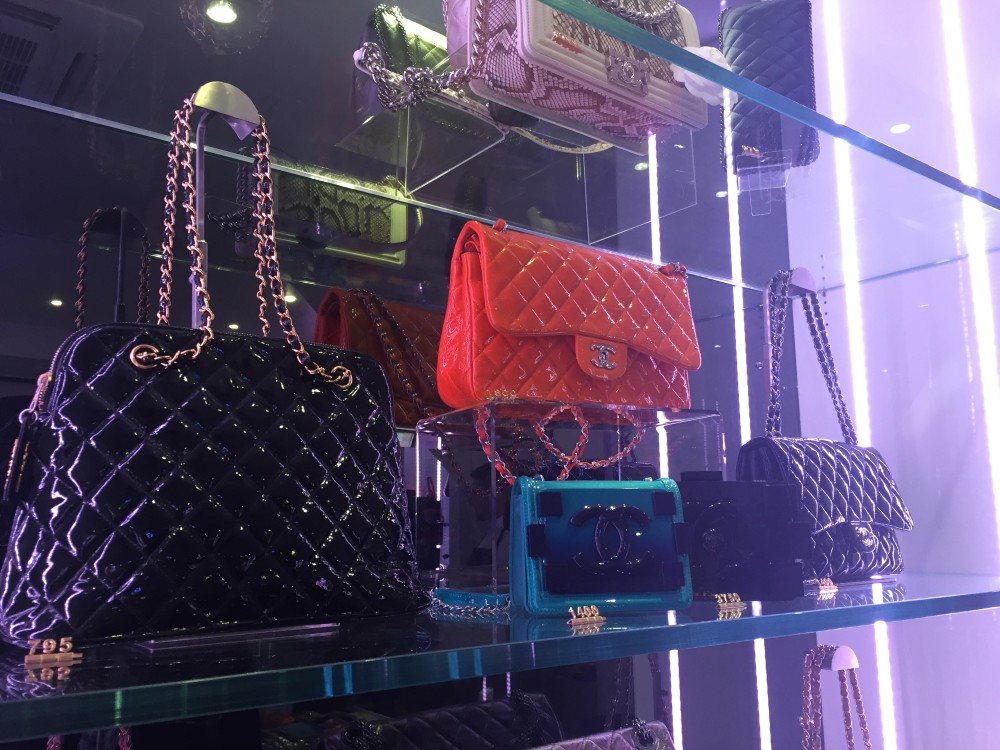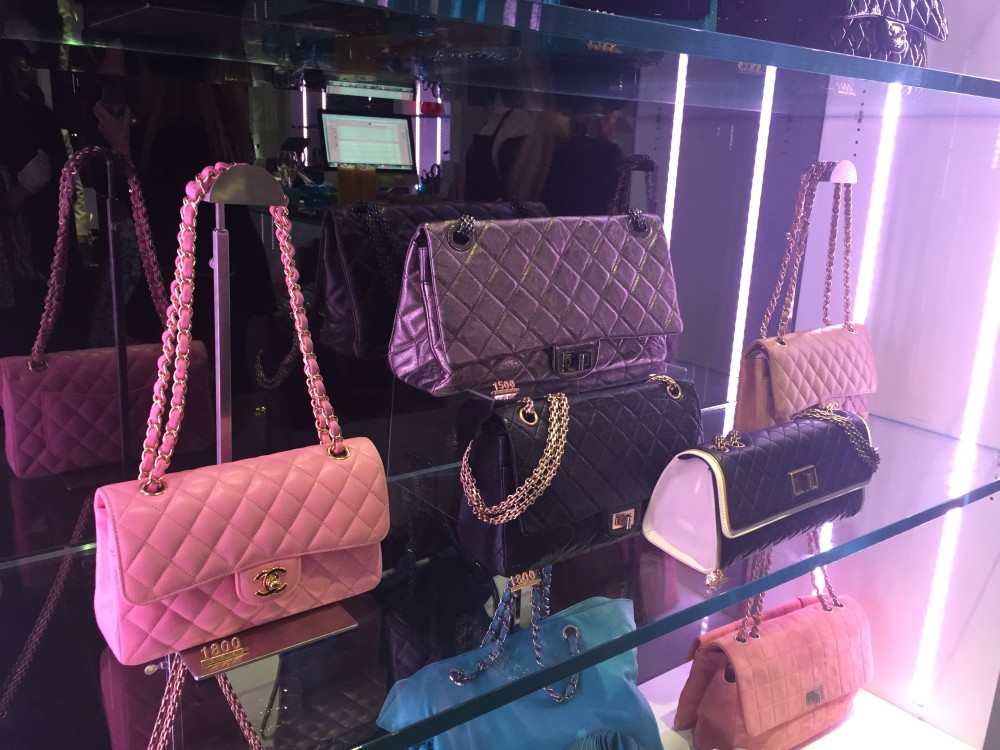 QUALITY QUALITY QUALITY – we have to keep that in mind that we buy quality items – they have to look spot on. The stitching is very important – there must be 10-12 stitches in between the quilted squares – less is a sign that it could be a fake so count the stitches. And if there is a small pocket on the bag the stitches always have to add up and always meet the stitching under the pocket that it looks like one pattern. The hardware is also very important, if it is gold it should shine like pure gold. Chanel dips it in 24k gold and it should look like fresh polished jewellery. If it is doesn't it is most likely a fake – the gold never shines as much as the real thing. Quality is key – if the bag smells good (should smell like leather not plastic) and the leather has the right texture and feel than you can also tell the difference quite quick. Another thing you can check are receipts but they can be fake as well so this is not a 100% security. You should also check the receipt with the department store if they have it in their system and check if the numbers are correct. Chanel bags also have authentification numbers inside the bags but they can be fake as well so you have to check if they are right. Also know the model inside and out, fakes sometimes come in different colours and with different features. They might have a strap where the real one doesn't or the other way around. Zippers are also an indicator for spotting fakes. Chanel zipper have Chanel written on them or CC in the right font not just a ordinary YKK zipper inside. It is all about the branding.
The monogram bag by Louis Vuitton is the most faked bag in the world. There are more fakes out there than real ones. Scary if you think about it. So we have to protect us from the fakes out there by knowing what we are buying. It starts with the Louis Vuitton Logo which has to be right and every bag has an authentification code somewhere hidden in the bag. So play hide and seek and look for the number. The font and the stamp is very important. The font has to be stable throughout and shouldn't look different in itself. The thread used for the speedys should be yellow but not too shiny yellow. And the leather should be light but darkens after wearing it. With fakes they don't darken – they stay very light and don't get patina. Also the pattern on the bag should always begin and end with the same feature. For example the Initials LV, if the row starts with LV it should end with LV. The V will never be cut off or something like that.
HERMÈS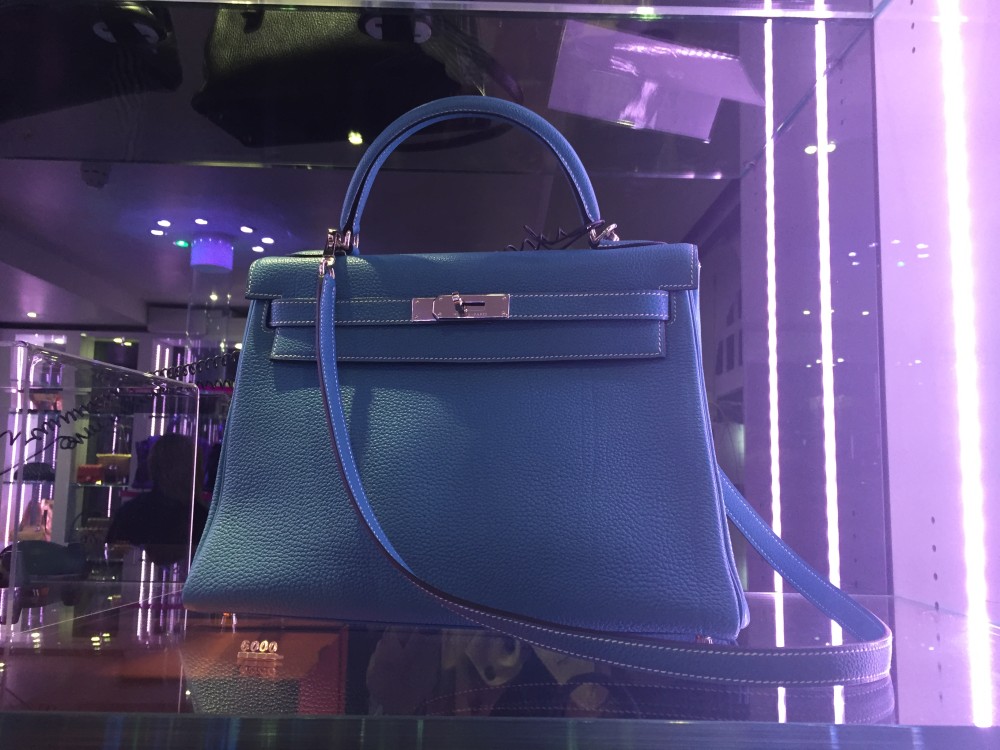 With Birkins and Kellys it gets difficult and you have to know the bag inside and out. You have to know which stamp belongs to which year when they started using togo leather and stopped using clemence leather. It is all about the quality and the little flaws. Since every bag is stitched by hand and not by a maschine the stitching won't be perfect, you can spot little things that you can be sure that it is hand made. The Hermès font and the accent is also important. The accent is on the second e and looks like this è not é. Every bag comes with a padlock and an authentification number which has to add up with the year that it has been produced in. The Stamp on the bag says "Hermès Paris Made in France" and should always match the color of the hardware. Grey silver letters for silver hardware and golden brown letters for gold hardware. The boxes and the dustbags also tell you a lot about if they are real or not.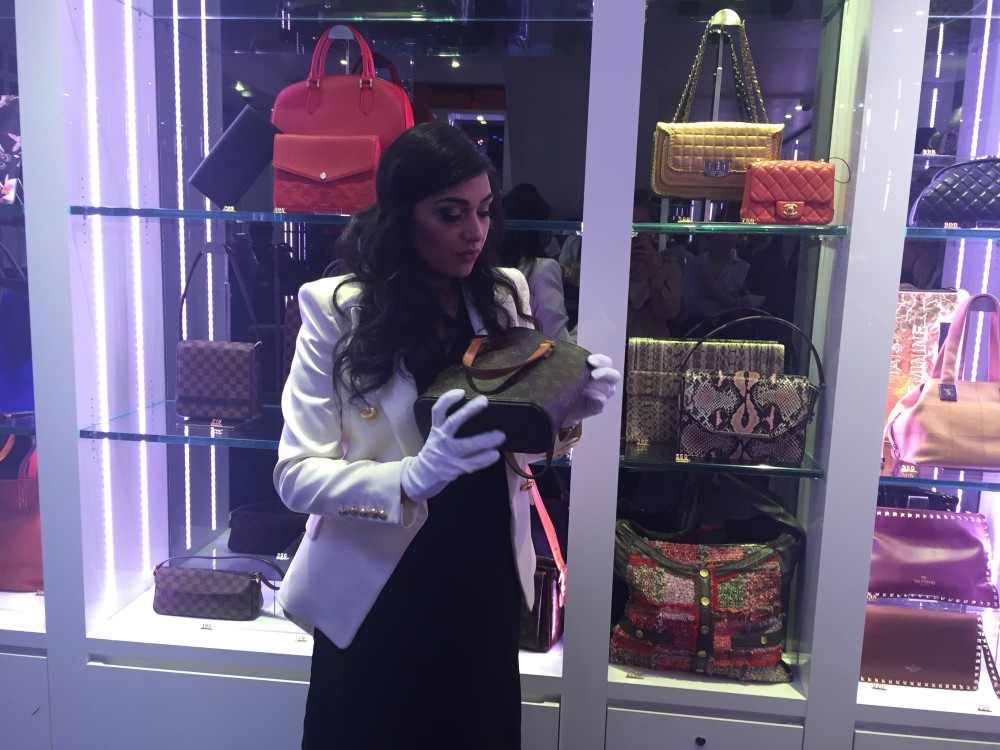 After all these information by Sabrina, we got to play a little game where we had to identify the fakes. 12 handbags from 3 brand where 1 handbag each is fake. We got some gloves and started to examine. I smelled the leather, searched for the codes, and tried to remember what Sabrina tought us. I got the Louis Vuitton right, instantly I noticed that the yellow stitching on the speedy is too yellow and the leather strap is just too light and does not show any patina. That was right! But with the Chanel and the Hermès I was lost. First I selected the right fake Chanel bag but was distracted by a different feature on another bag and went for the wrong one in the end. With the Hermès it was very very hard and the only thing that I noticed was that the colour of the stamp does not look quite right but there are so many factors to look at. Authentification is tough and a very important job because for Designer Exchange it would be fatale if they would sell fakes as real bags. They simply cannot afford to sell fake bags so they have to keep studying the newest trends and bags in order to know what they have to look for.
After this event I felt very save with buying at DEX. I now know how the authentification process works and how complex it is. In other vintage shops they do not have such a great authentification team which sets them apart from other preloved shops. So if you have worries when buying online – visit www.designerexchange.com – and buy real bags – NO FAKES.
---
Designer Exchange
5 Egerton Terrace
SW3 2BX Knightsbridge
London
---