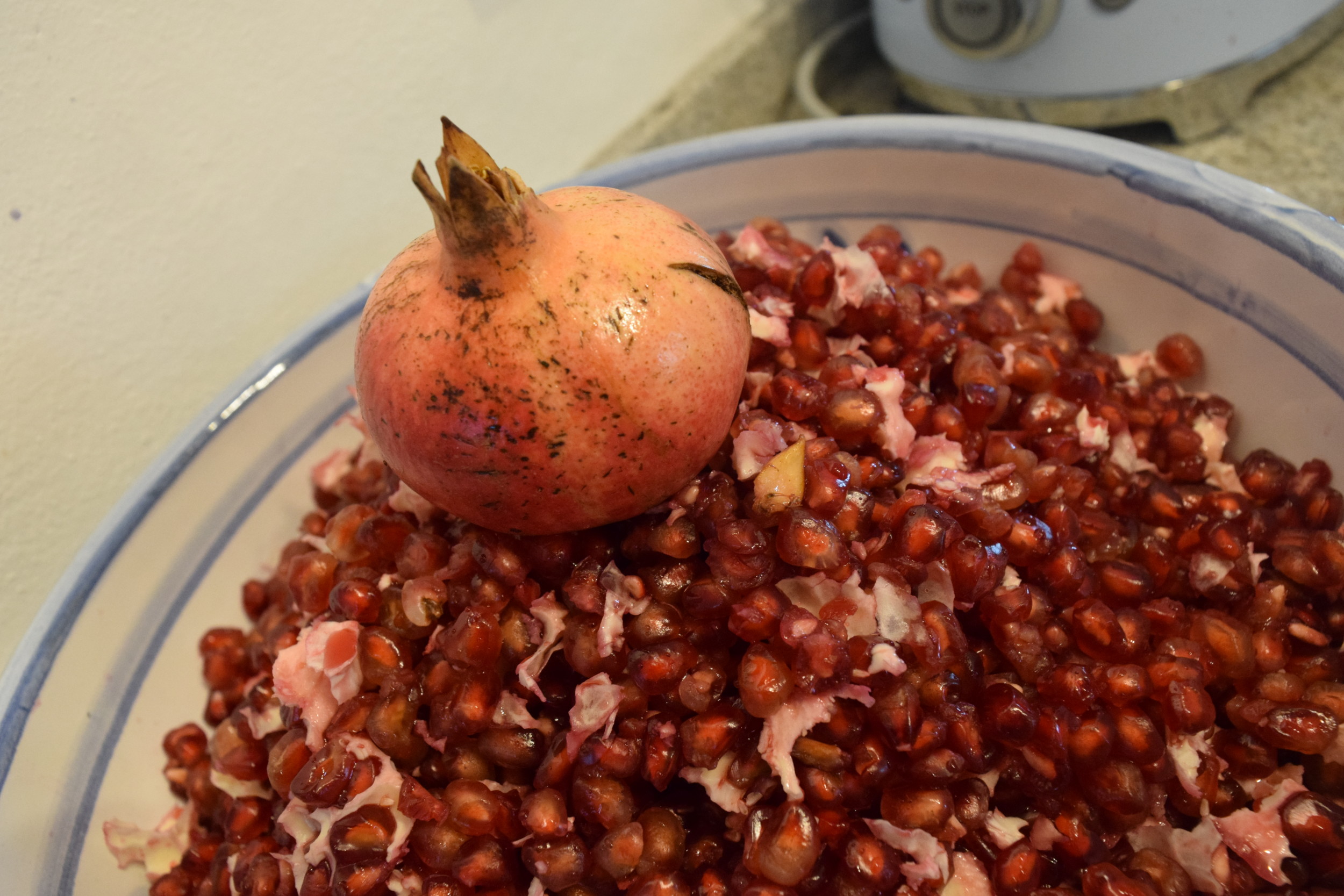 Have you heard of Pomegranate Molasses? If you own any Ottolenghi Cookbooks you probably stumbled upon this ingredient. Yotam Ottolenghi loves it and drizzles it on everything because it enriches the flavours of vegetables and gives the dishes a bit of sweetness as well as tangyness. It it used in many arabic dishes and creates another layer of flavours in many dishes. I am also addicted to this stuff – I put it in my Taboulé Salad and make dressings with it.
During my vacay in Portugal last week I harvested lots of Pomegranates and firstly did not know what to do with them. But after a bit of research and a small Ottolenghi reminder I knew I had to make my own Pomegranate Molasses. And here is how I did it.
What you need?
1,5 kilos of Pomegranates
6 Lemons
300 g Sugar
How to prepare it?
First you have to half the pomegranates and get all the seeds out and put them into a bowl. It doesn't matter if there some white bitter parts in between because you have to juice them anyway. Put everything in a big bowl and try to squeeze out the juice with your hands. The best result you'll get by straining the seeds in a kitchen towl or a fruit strainer used for marmelade or honey. If you have all the juice should be over a litre in the end you can put it in a pod with the sugar and the juice of 5-6 lemons depending on how juicy they are. Then cook it for an hour until it is reduced down by half. It has to have a firmer consistency. Then it is ready to be bottled up.