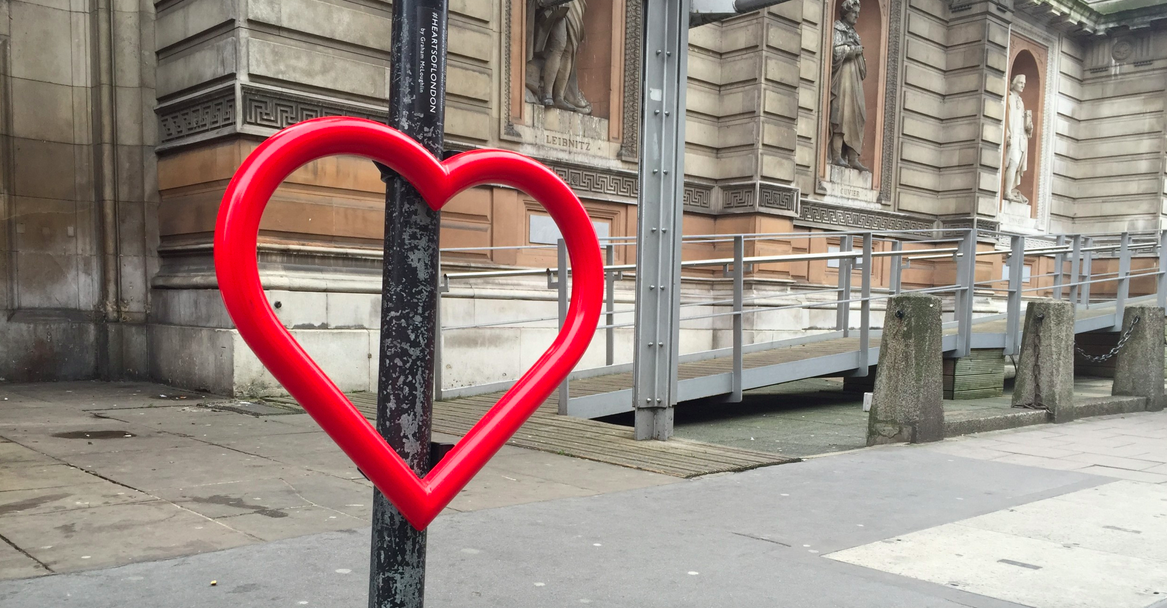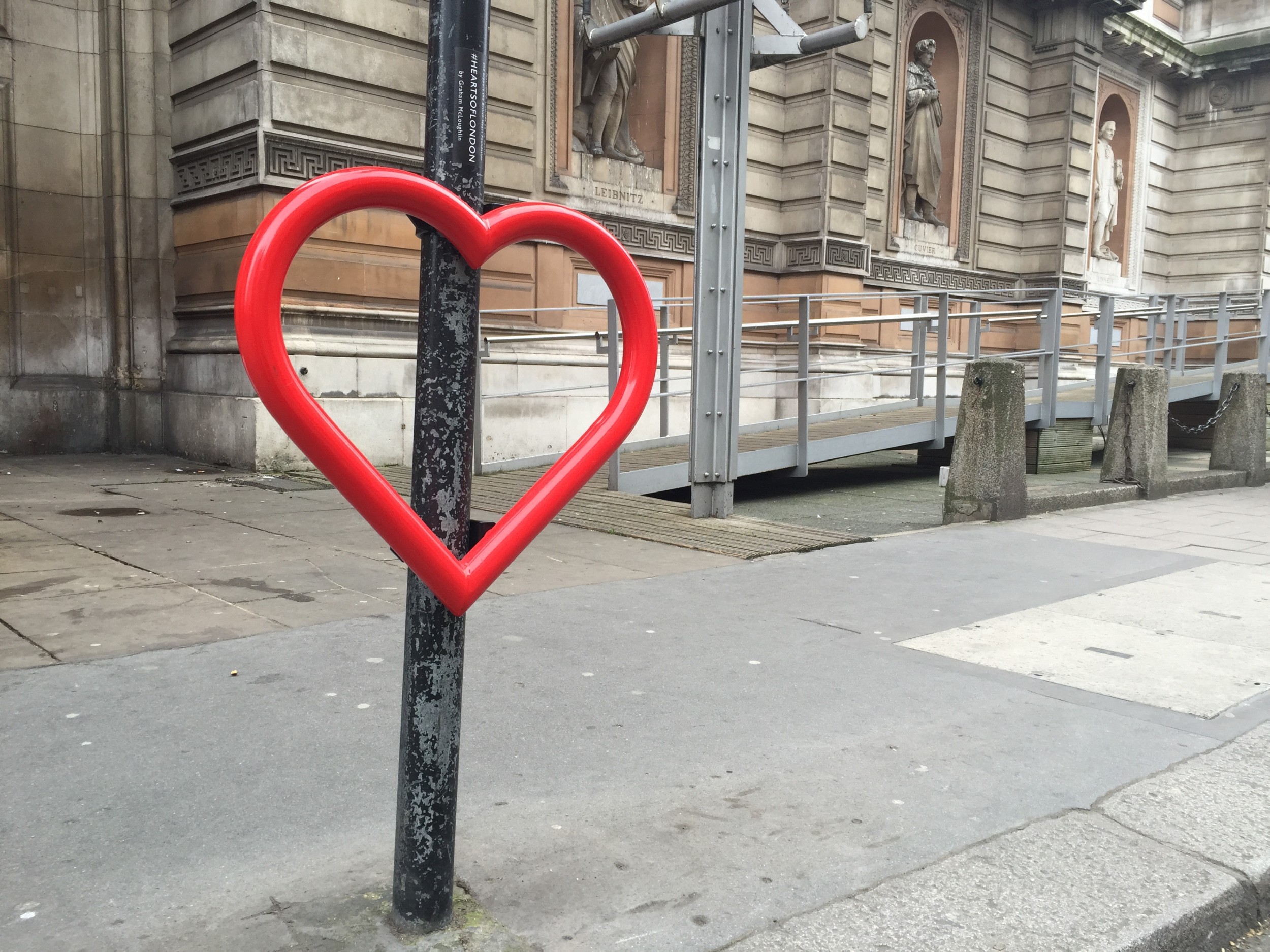 Hey Londoners, have you noticed these heart shaped art pieces hanging around London? I have seen two of 14 bright red bike racks. They were placed around Valentine's Day to raise awareness for heart diseases and also to raise money. So who came up with the red hearts? It is a collaboration between the Hackney based artist Graham McLoughlin and the cycle rack manufacturer Cyclehoop to replace common round black cycle ranks with these heart shaped ones. If you want to contribute to the British Heart Foundation simple text "LNDN £5" to 70070.
If you see one of these hearts around London just tag them on instagram using #heartsoflondon.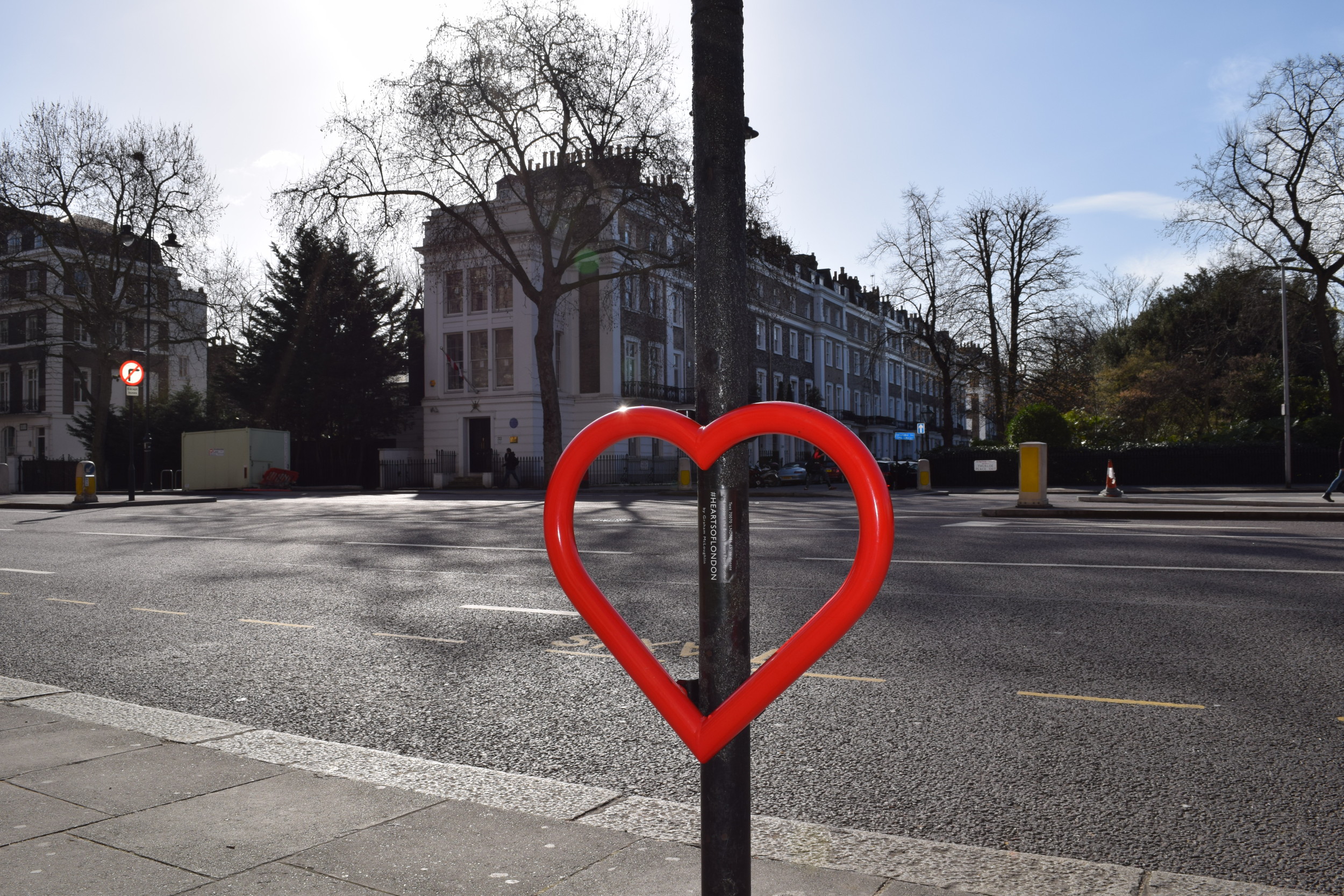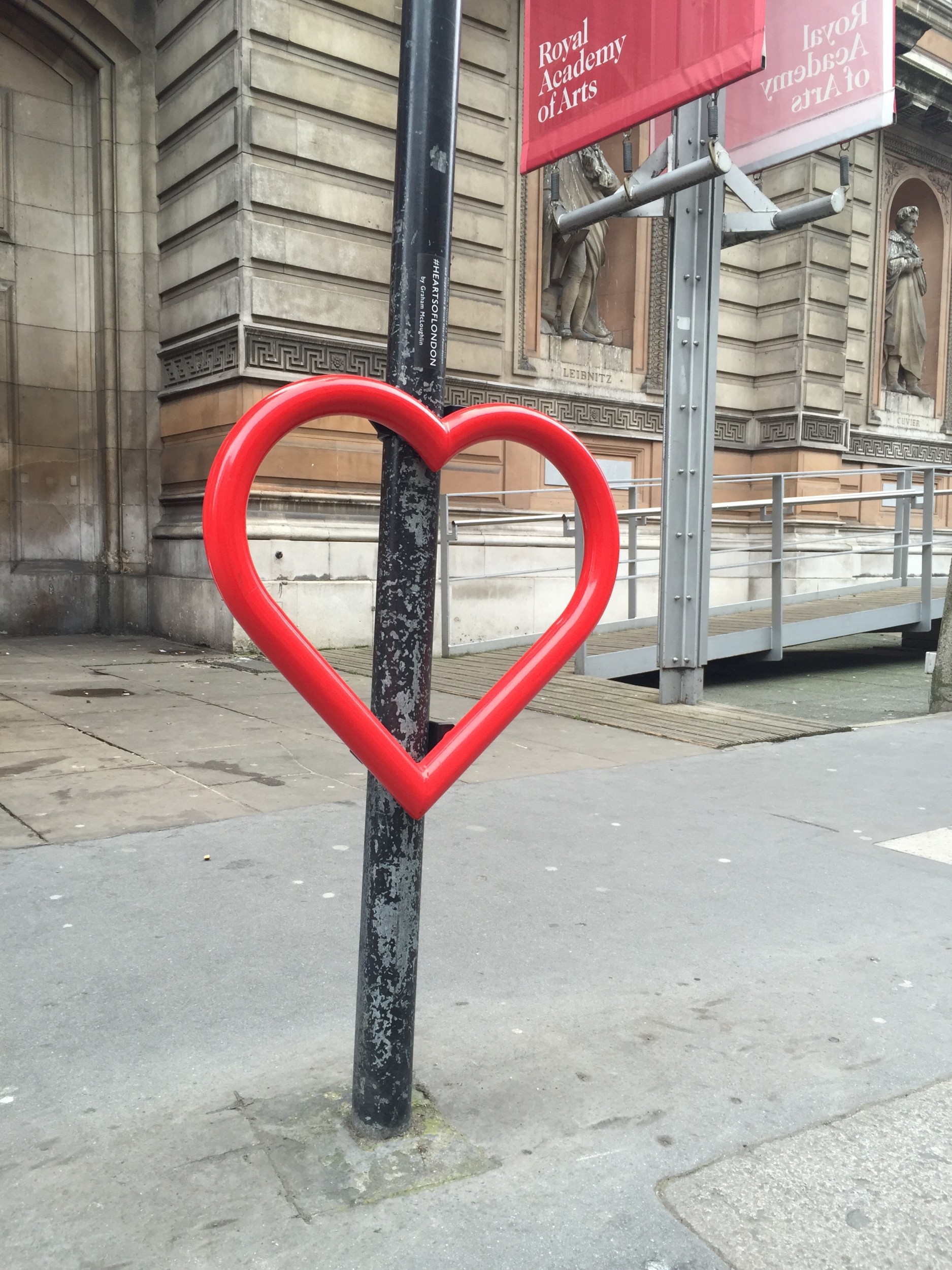 Here is a London map of where you can find the hearts. I found it here.