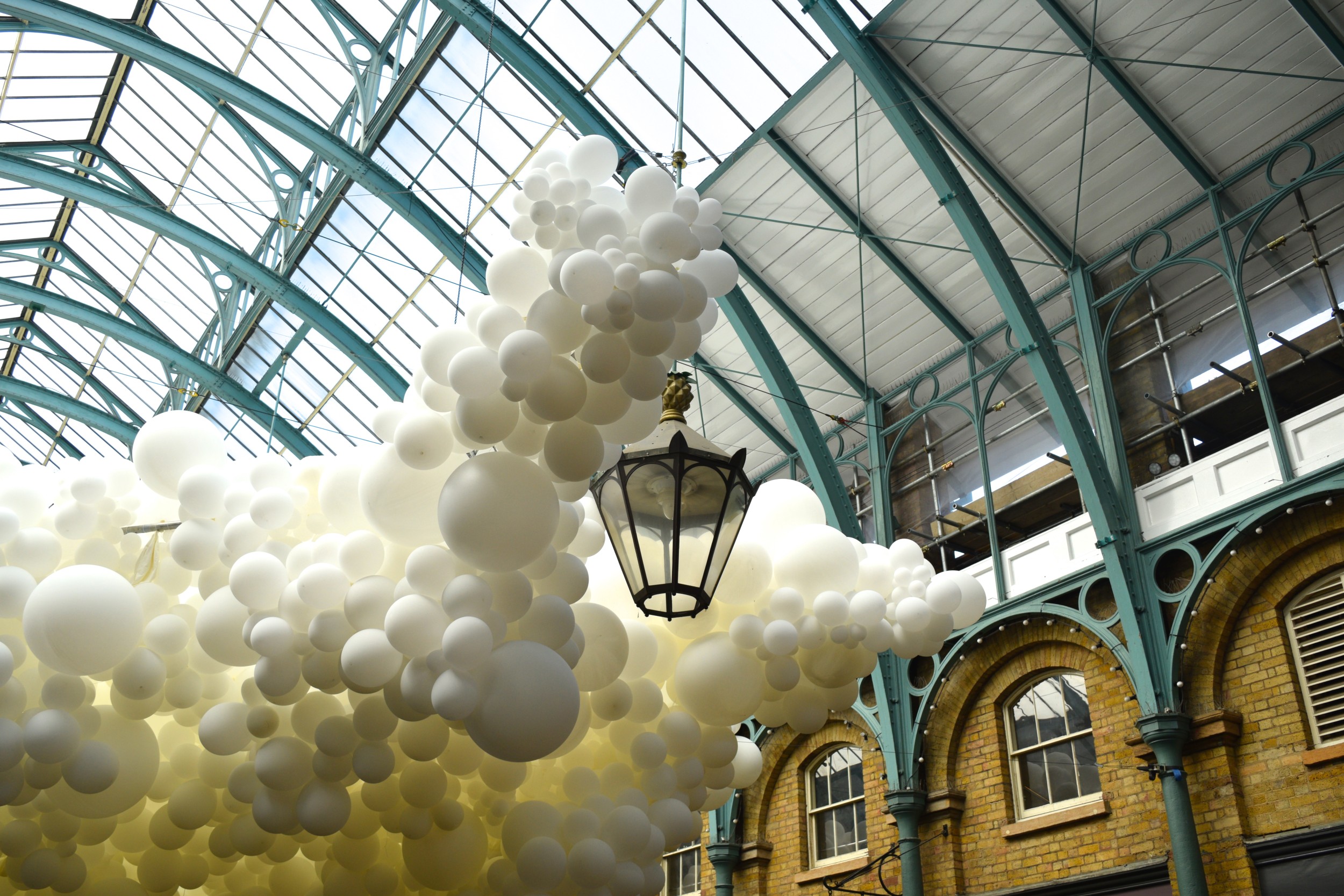 What's the hottest & newest art piece in London at the moment? I would say it is HEARTBEAT – an art installation by the french artist Charles Pétillon, which is the first work that he displays outside of France. Heartbeat consists of 100.000 white different sized balloons which are hanging from the South Hall ceilings of the Covent Garden Market. The art piece stretches 54 metres in length and 12 metres in width which is enormous and tiny at the same time when you imagine the amount of balloons that fit into such a space. Simply stunning.
Some artists leave the people in the dark and do not explain what they want to say with their art but Charles Pétillon does: "The balloon invasions I create are metaphors. Their goal is to change the way in which we see the things we live alongside each day without really noticing them. With Heartbeat I wanted to represent the Market Building as the beating heart of this area – connecting its past with the present day to allow visitors to reexamine its role at the heart of London's life. Each balloon has its own dimensions and yet is part of a giant but fragile composition that creates a floating cloud above the energy of the market below. This fragility is represented by contrasting materials and also the whiteness of the balloons that move and pulse appearing as alive and vibrant as the area itself."
I do not have to say more. It is not only utterly beautiful – it also stands for the beating heart of London as a buzzing city that never sleeps and never gets boring. You better get down here fast because this art piece stops beating in only 24 days – the 27th September is the last day.
Tag your photos with #CoventGardenBalloons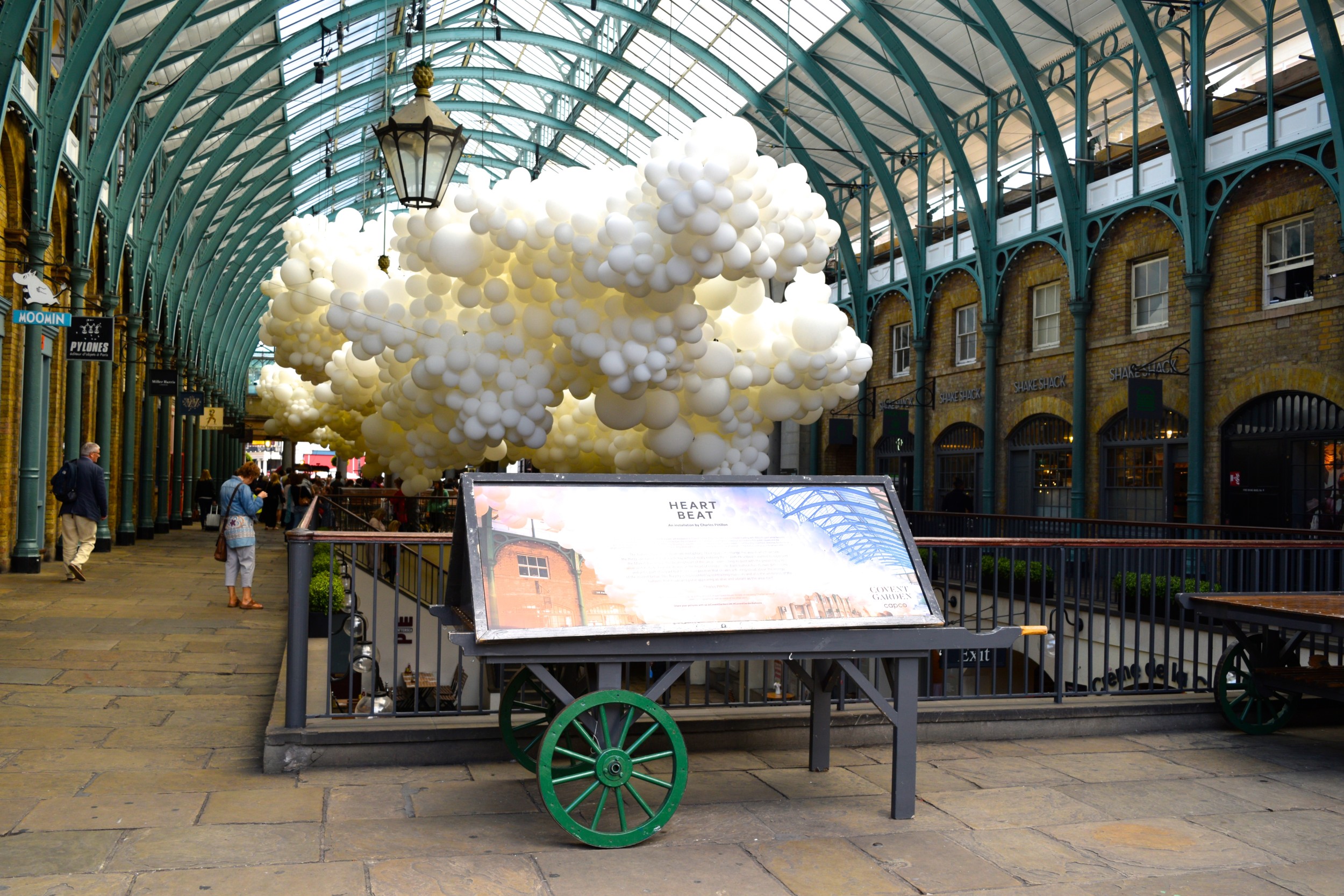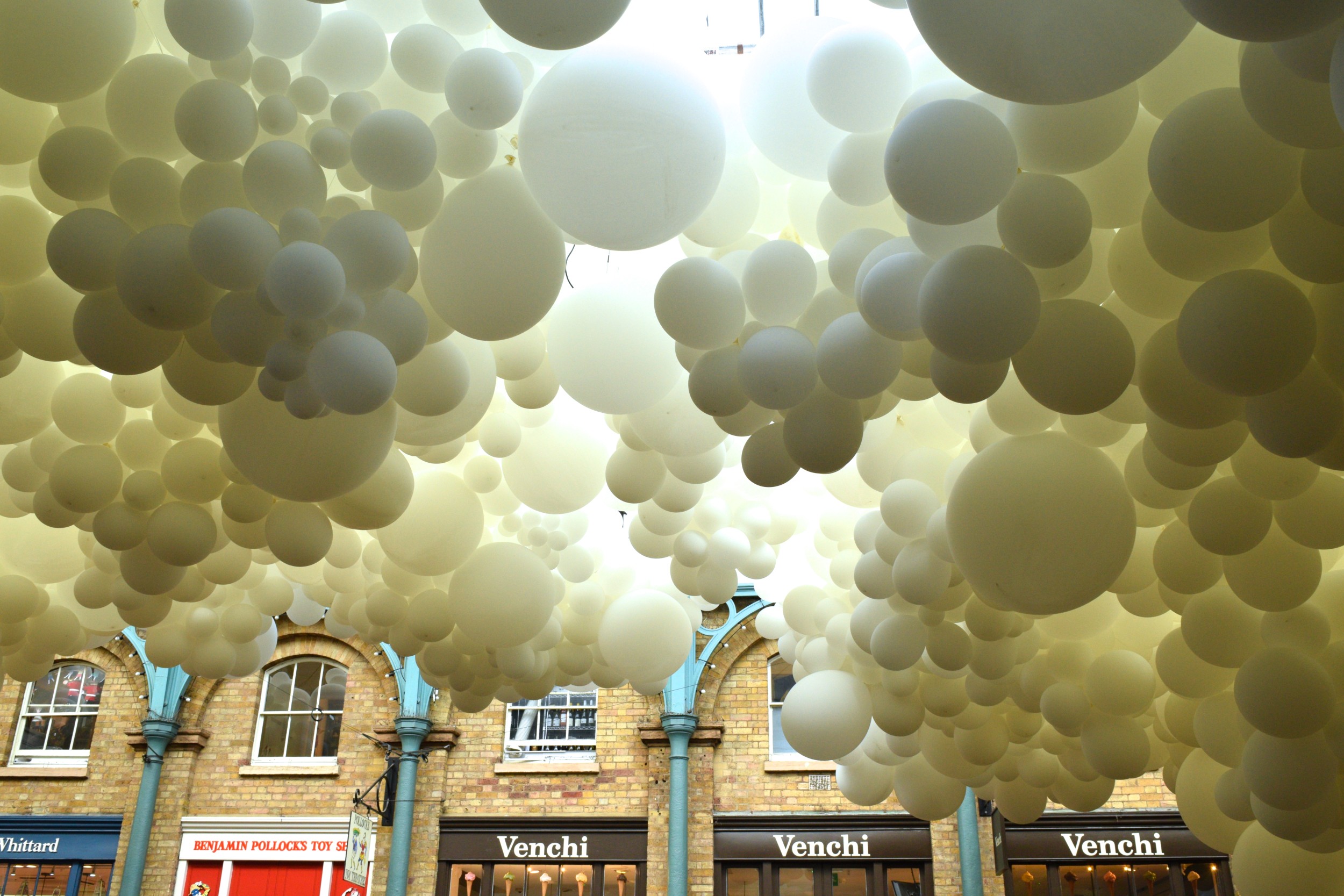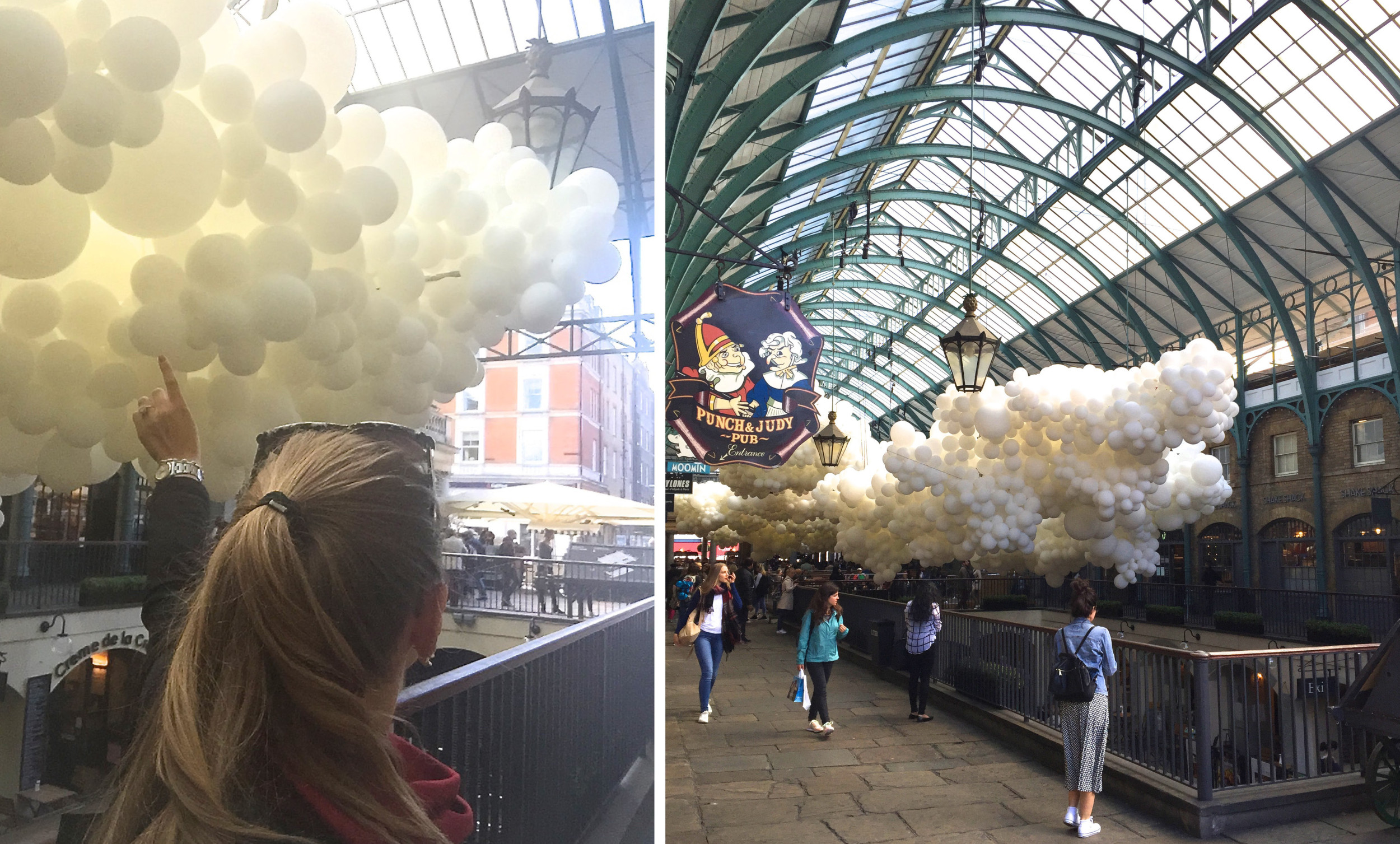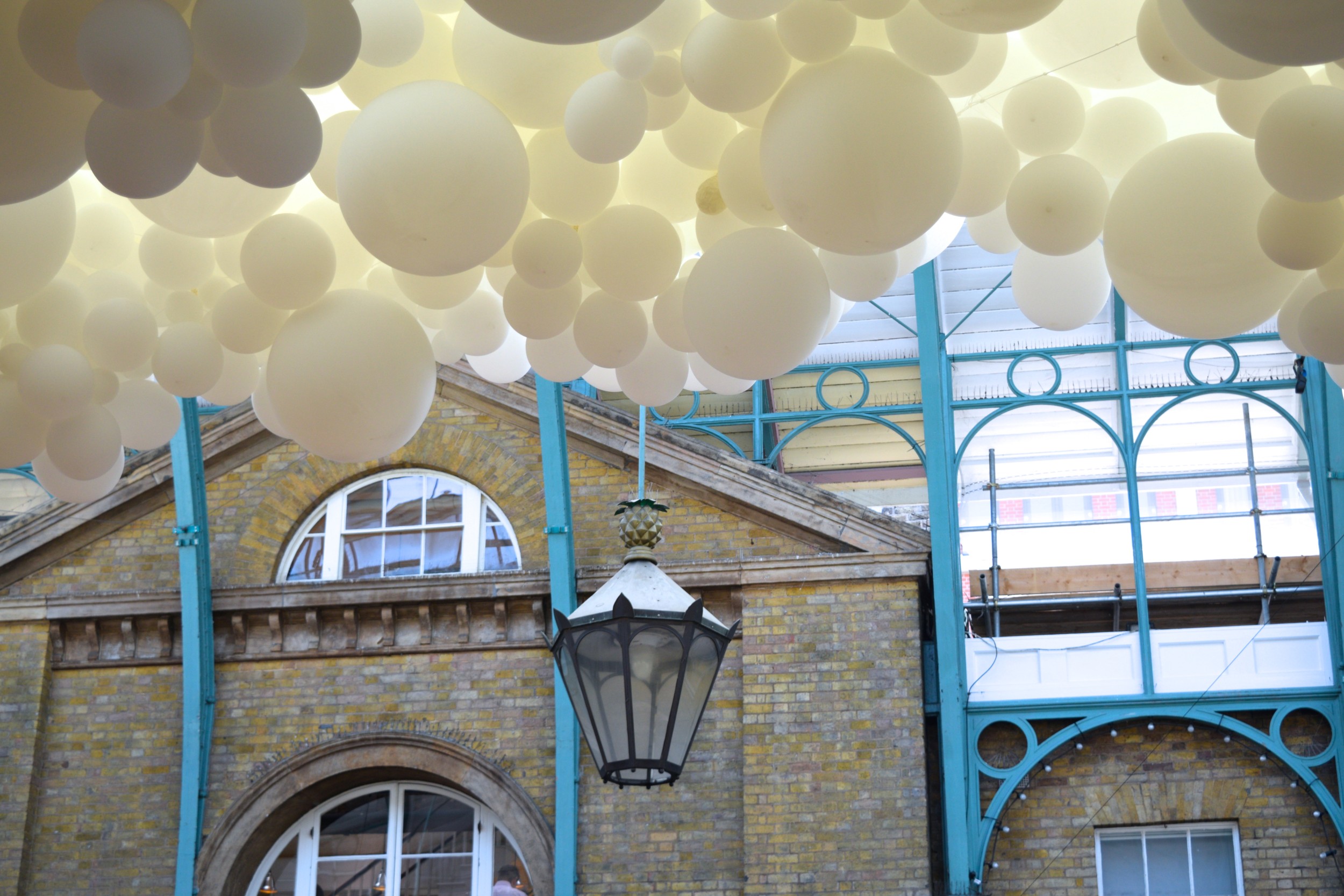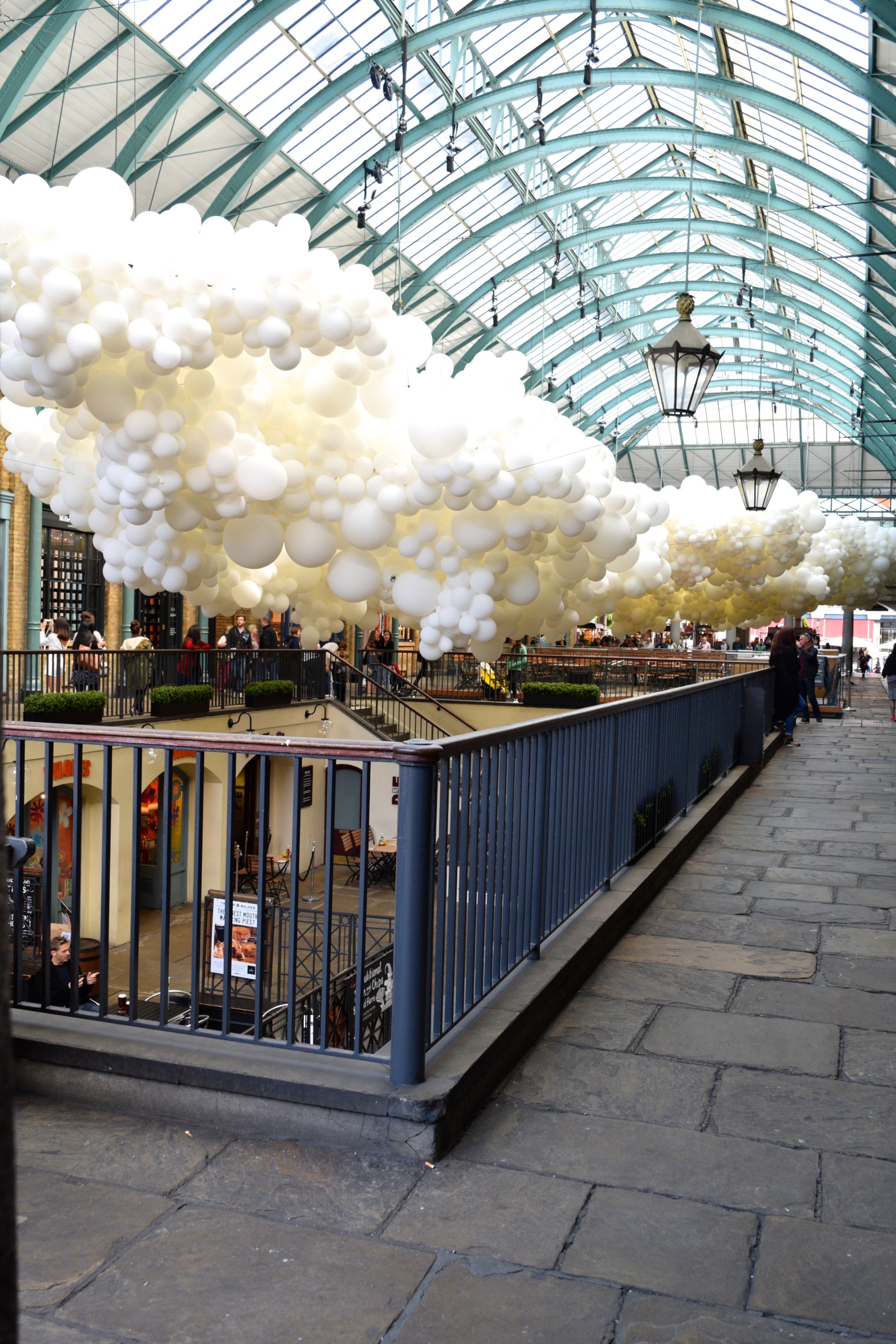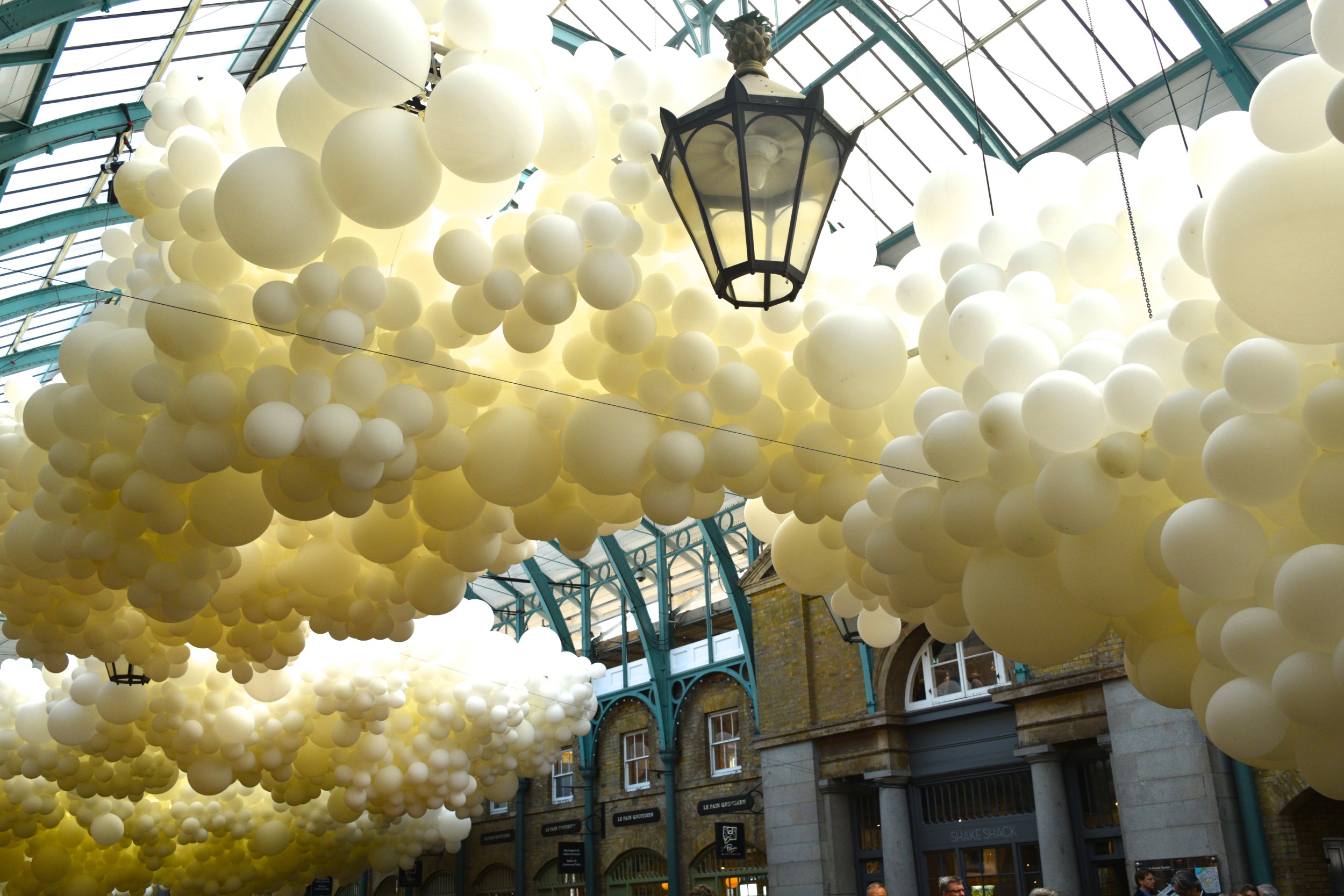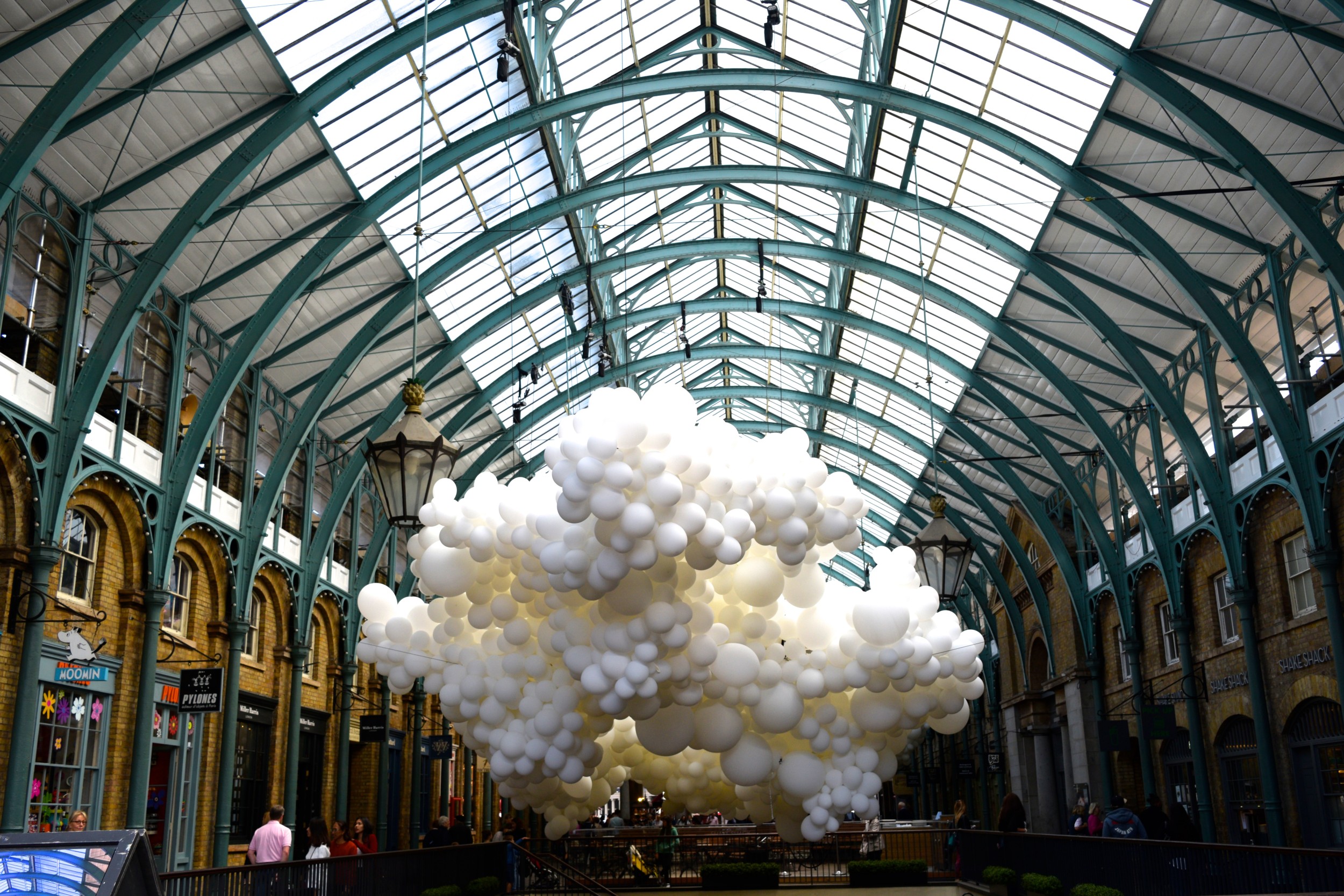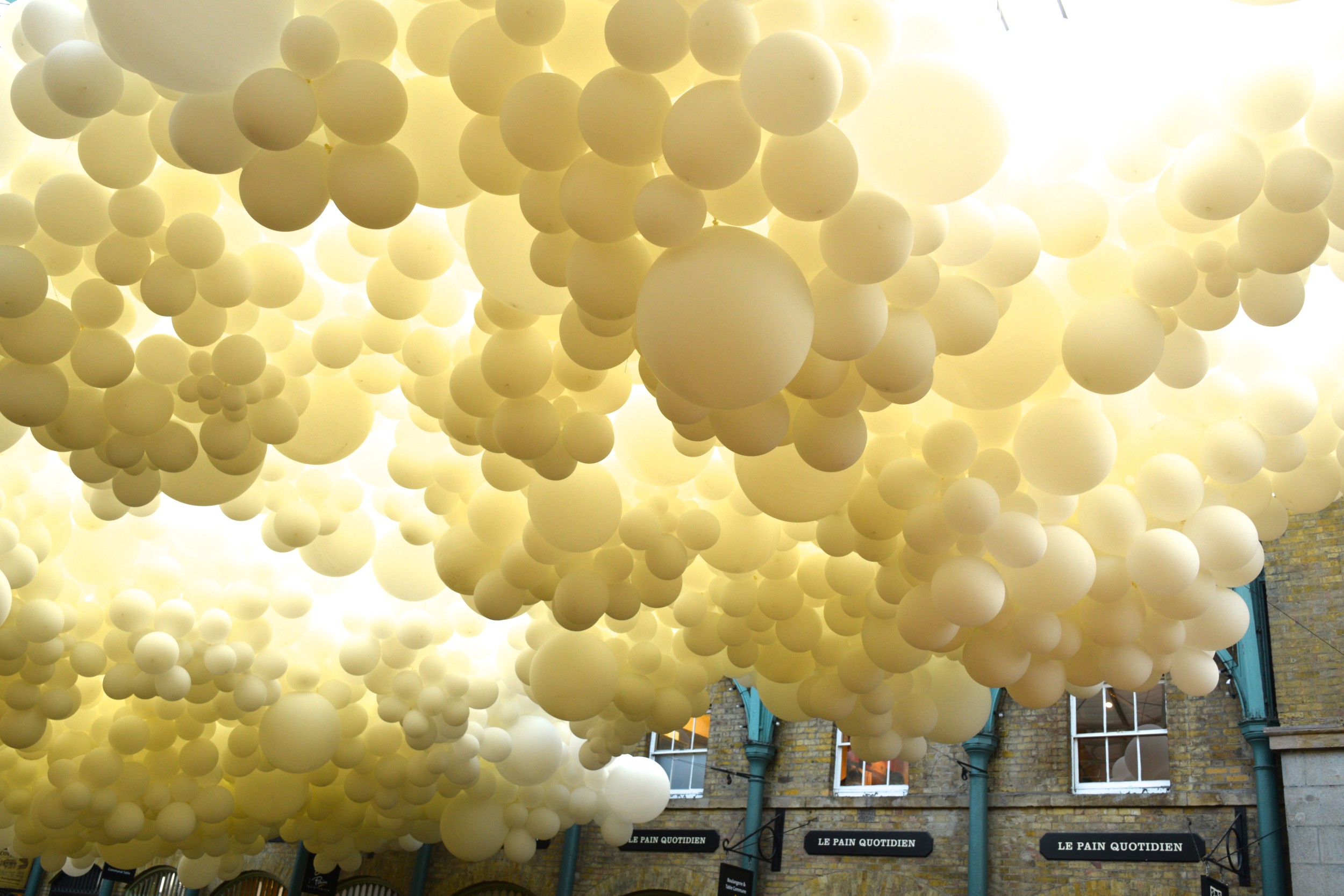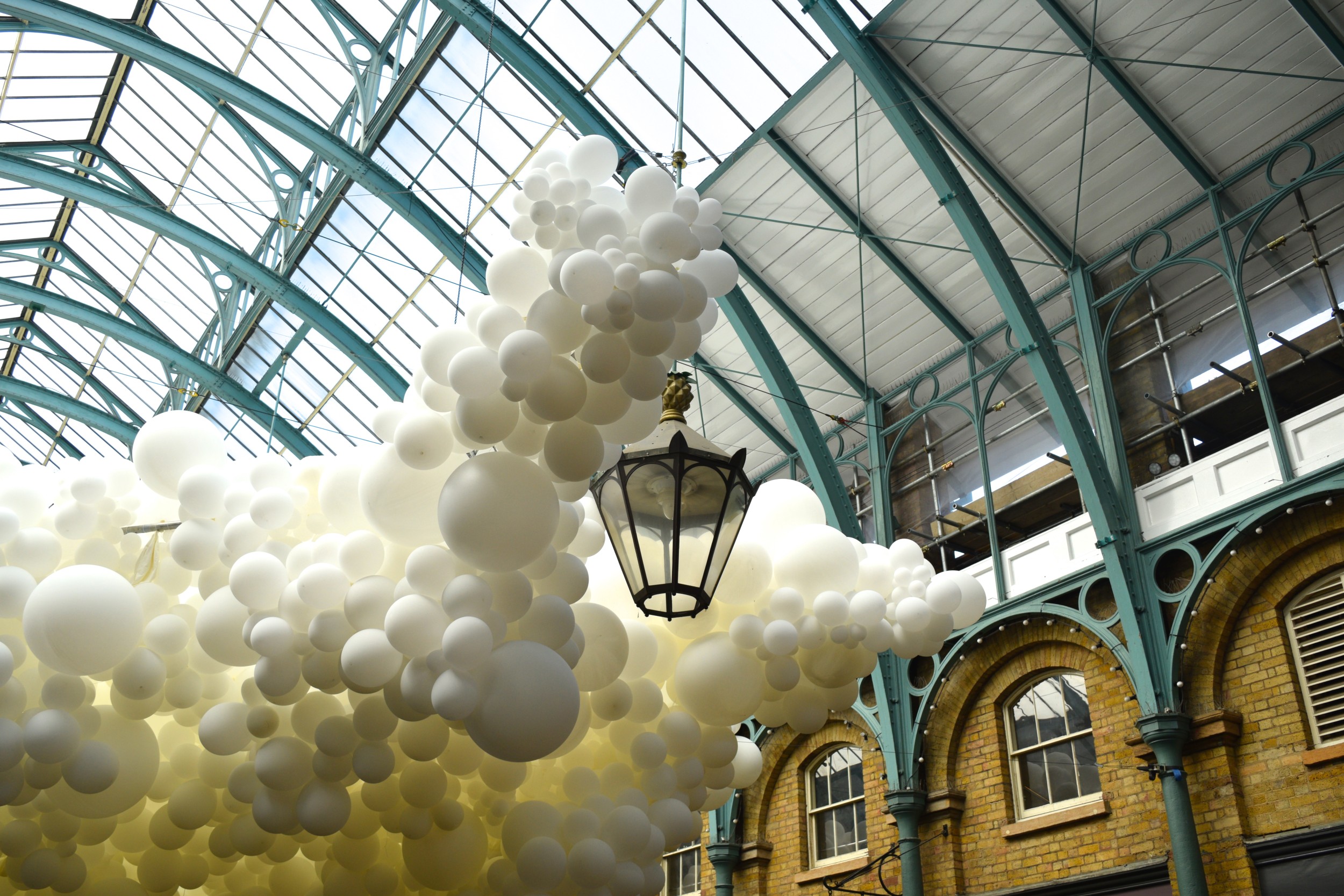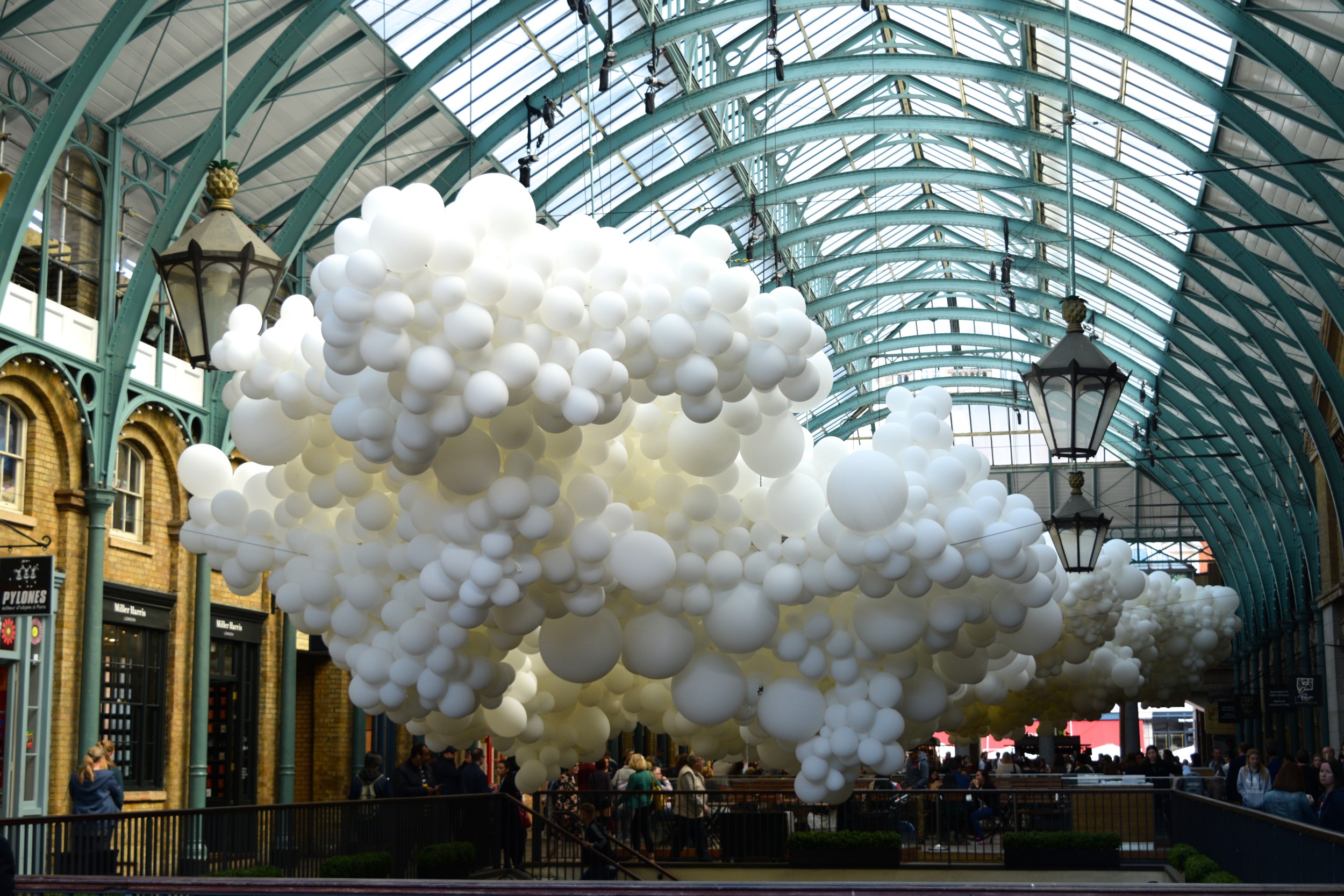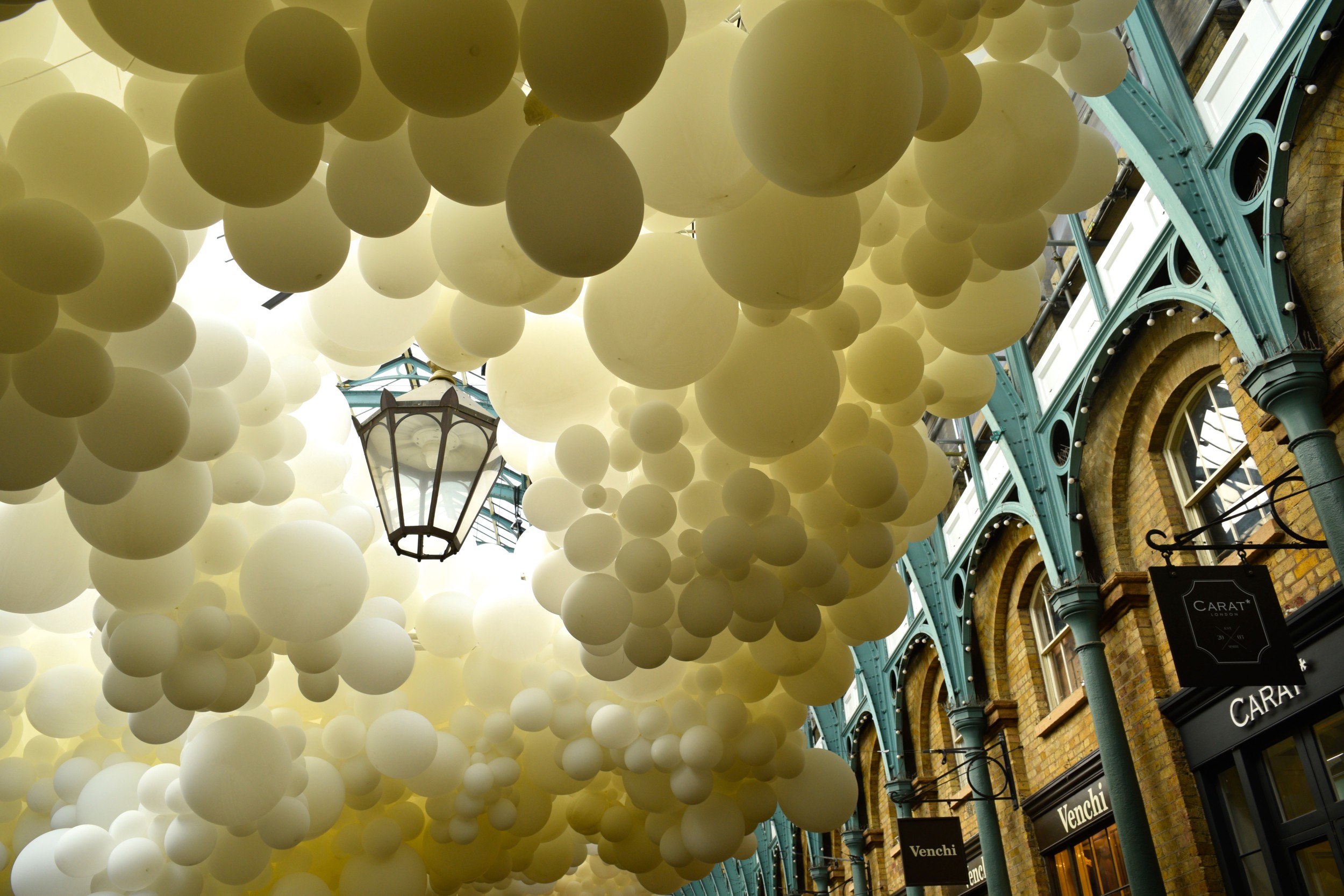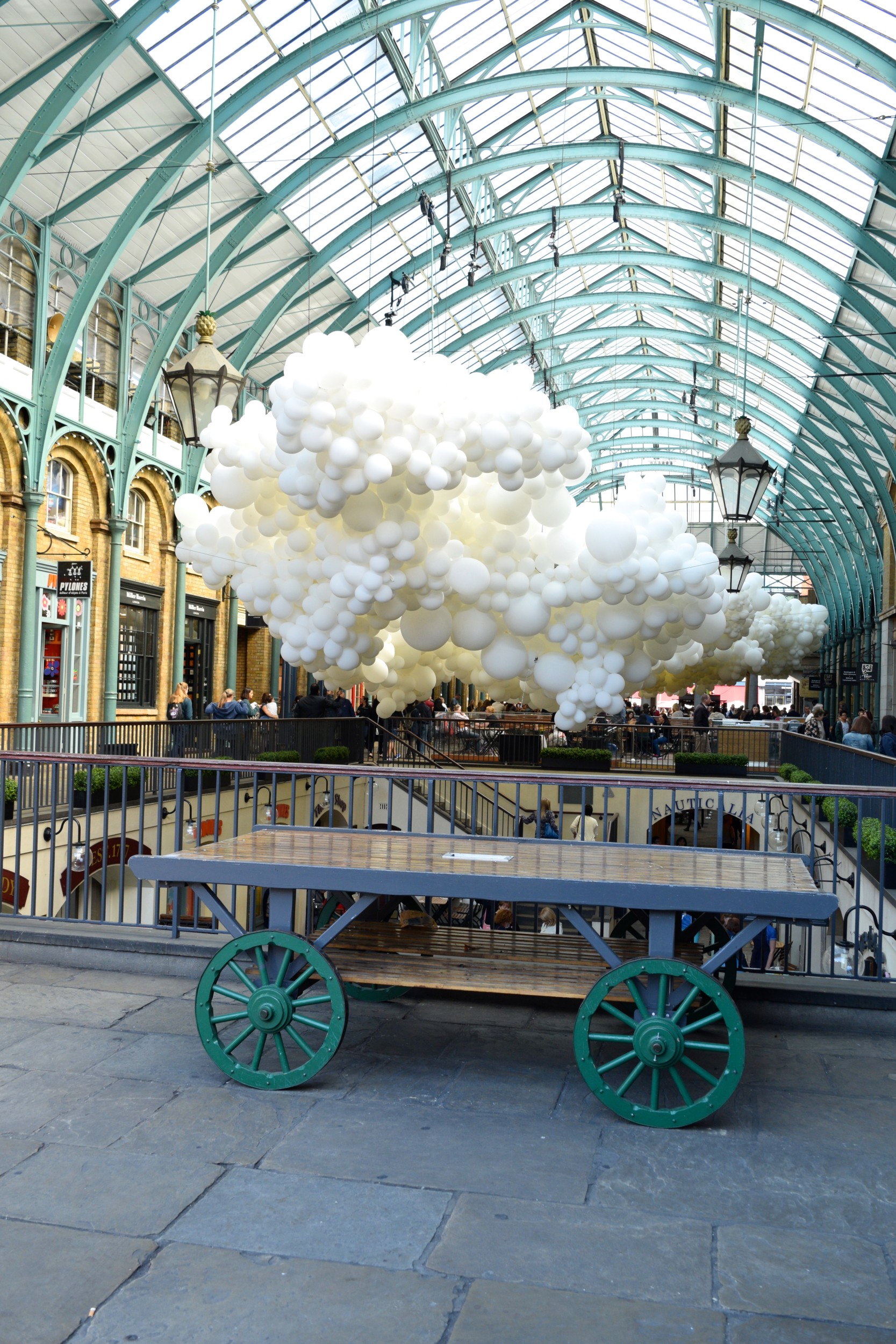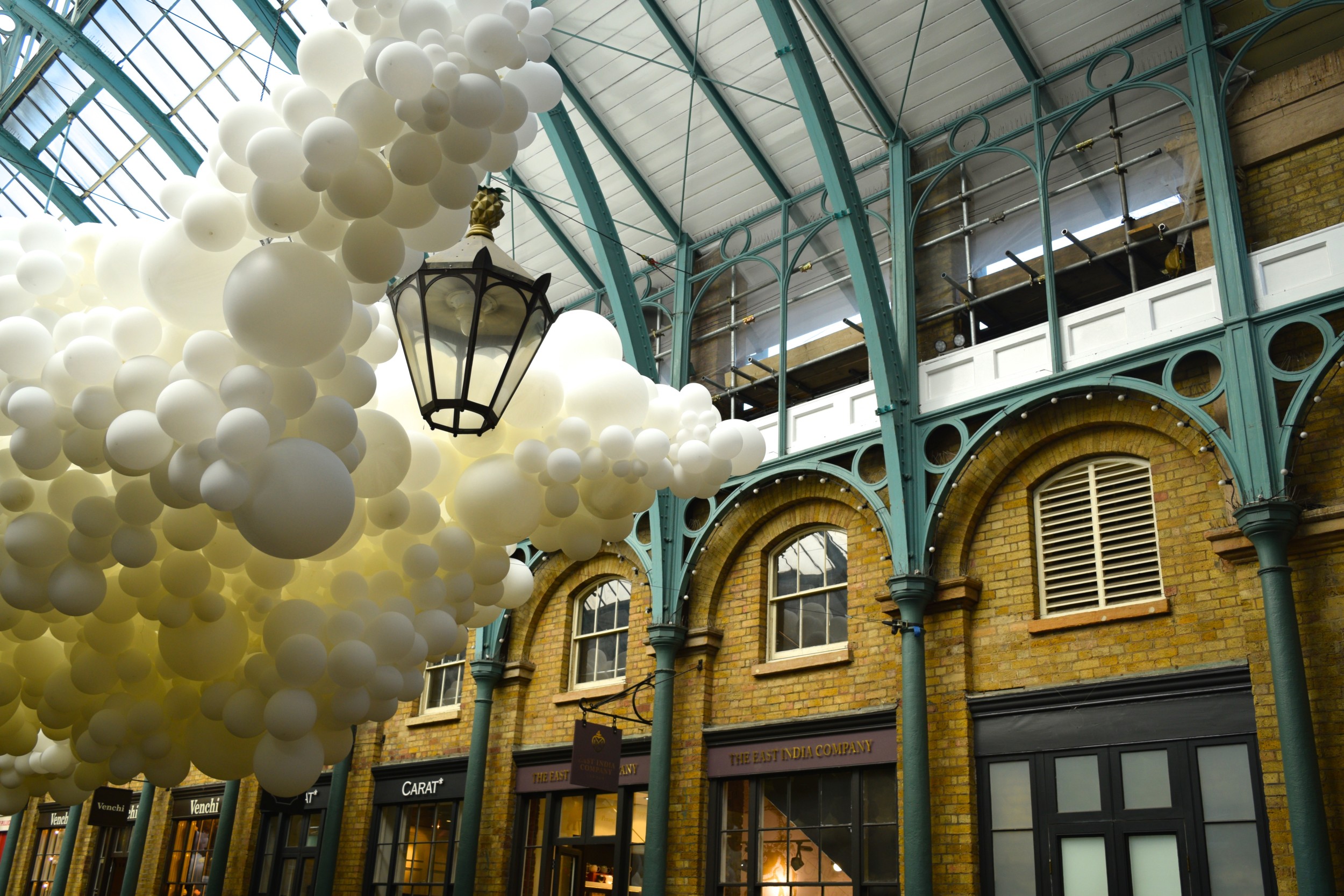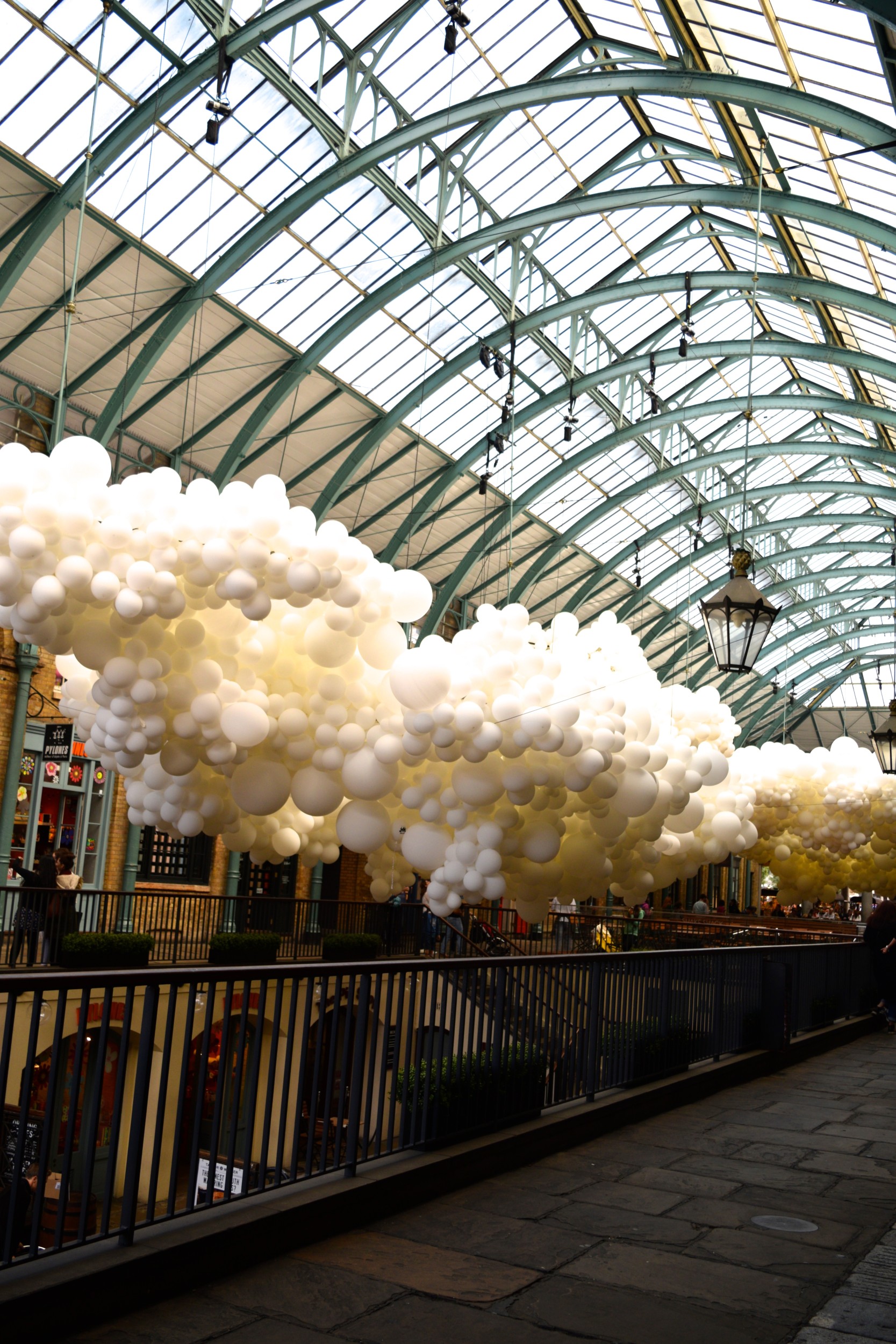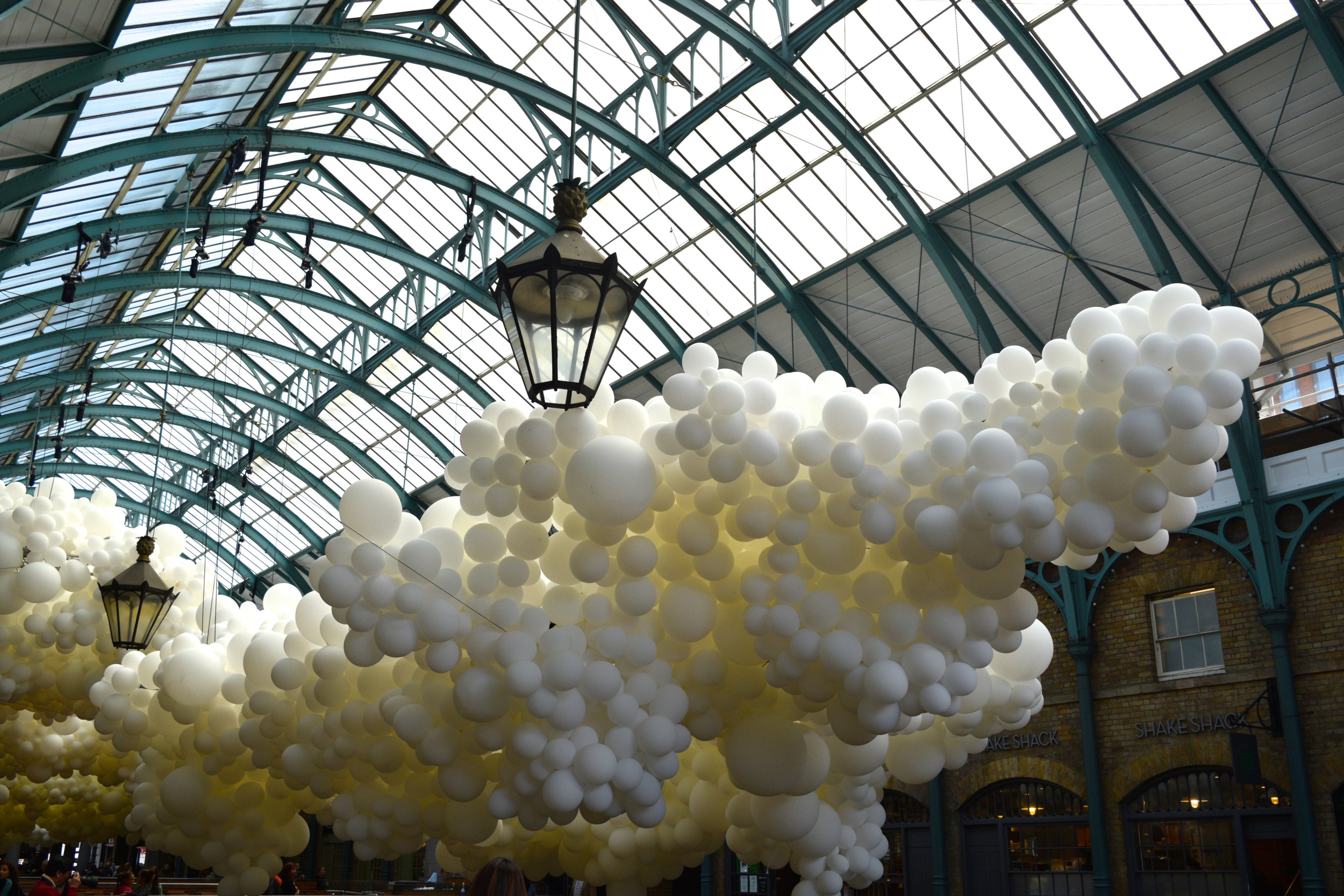 And it is also very pretty in Black & White