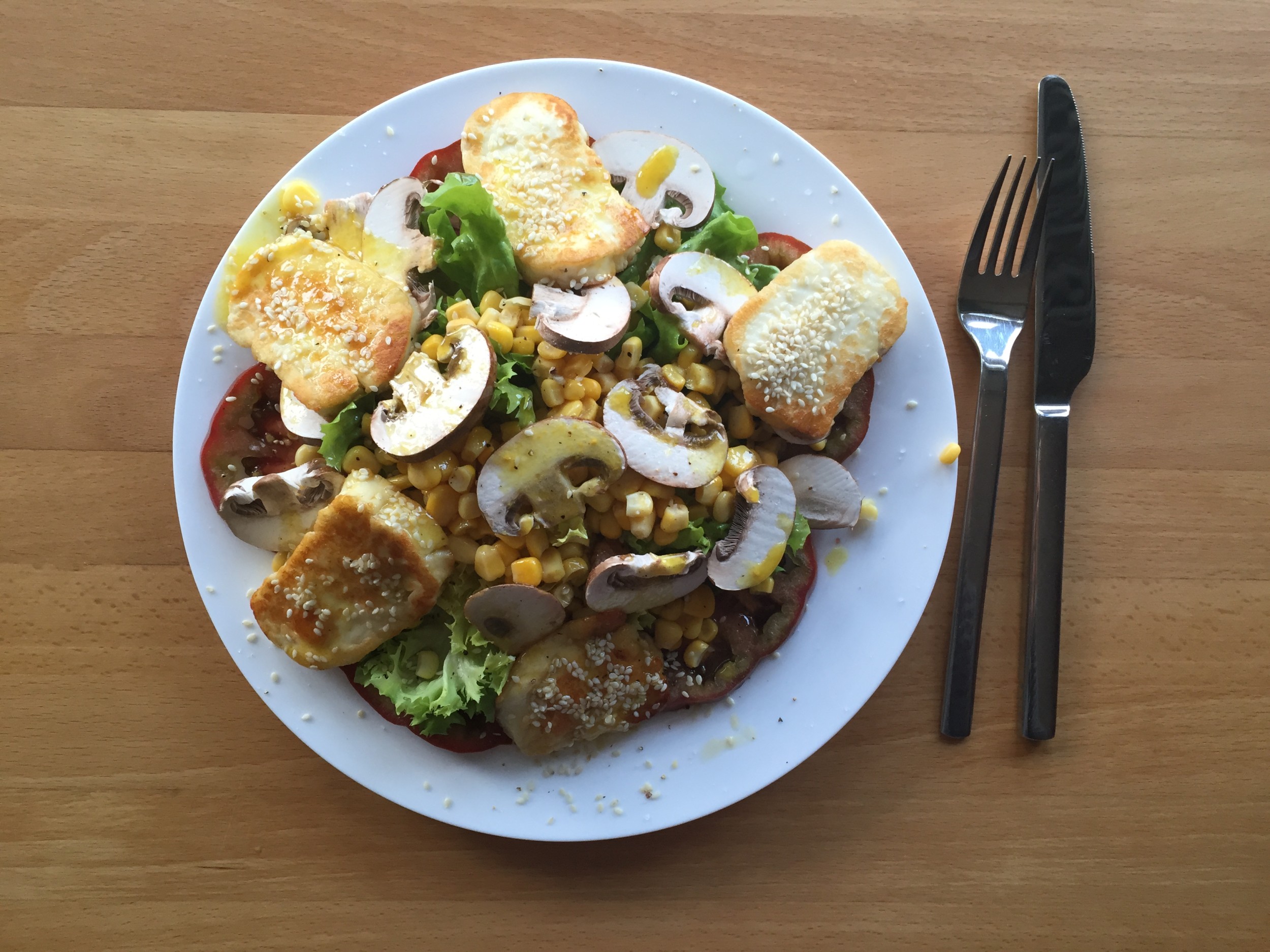 This colorful spring salad is so yummy as well as healthy and meat free. Have you tried Halloumi before? I just love it, I always order Grilled Halloumi at Lebenese Restaurants. But it is also great on salads as a meat substitute. So try it and let me know what you think.
Participate in the #meatfreeweek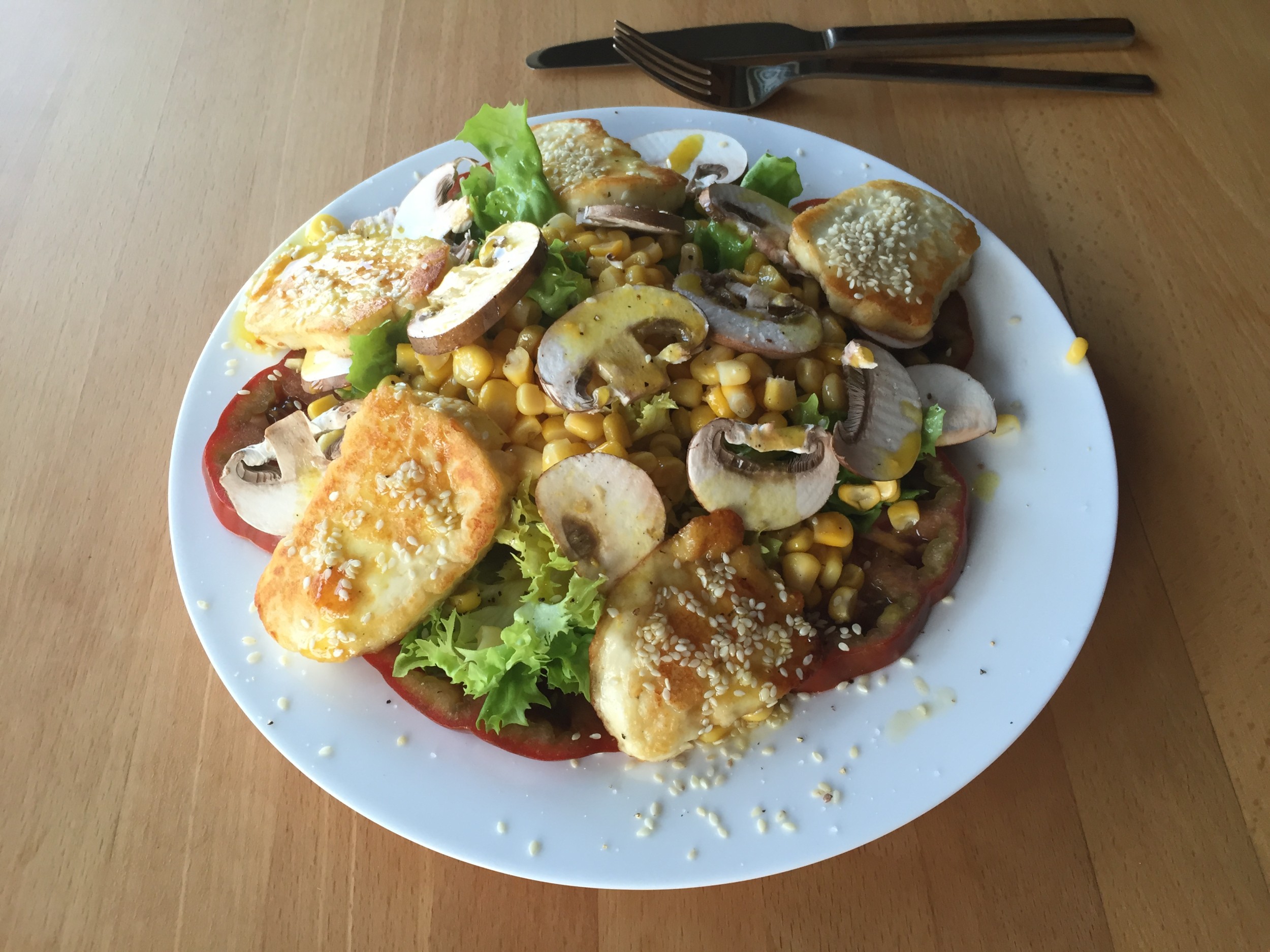 What you need?
Halloumi Cheese
Mushrooms
Tomatoes
Corn
Lettuce
Sesame
My Secret Salad Dressing
How to prepare it?
Wash and cut the tomatoes and place it onto the plate like carpaccio. Afterwards the lettuce, the corn and the mushrooms. For the Halloumi you need to slice it and grill it. But don't turn up the heat too high. It burns very quickly. I used Olive Oil to fry it. Turn after 30 seconds until they are browned a little, then add the sesame seeds to the pan and remove from the heat. Finally arrange the Halloumi on the plate. Your last step is drizzeling the dressing on the salad. It consists of Olive Oil, Apple Cider Vinegar, Mustard, Honey, Salt, Pepper and Lemon Juice.
Enjoy your healthy salad, I am sure you won't miss any meat.