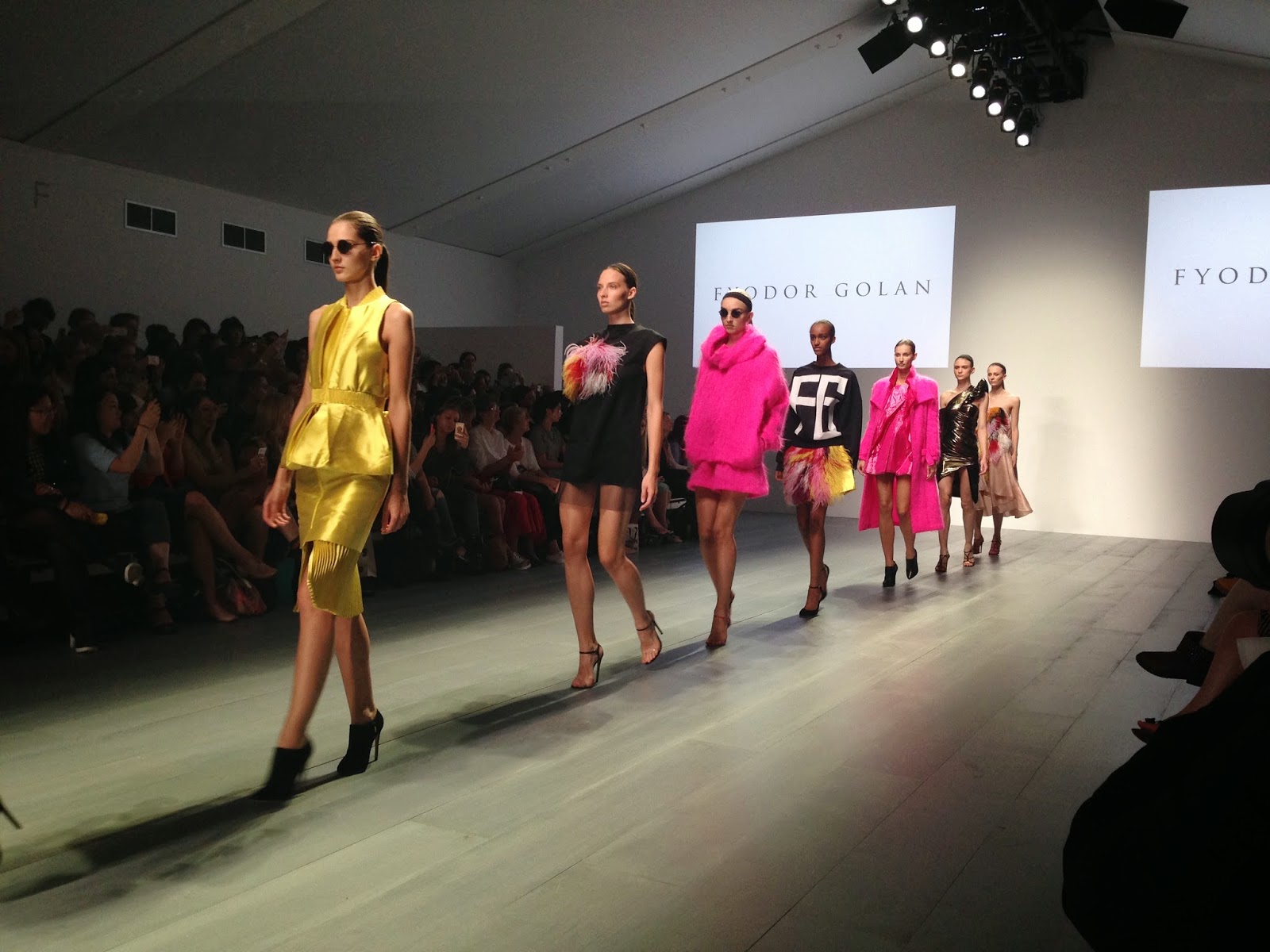 What a show? I was at many shows over the past years but the Fyodor Golan Show which simply blew my mind. The colors, the fabrics as well as the cuts and silhouettes, I just loved every single outfit. What about you?
Fyodor Golan are two London based Designers with an interesting approach to Fashion. They both have a fine art background and could be described as the Dr.Jekyll & Mr.Hyde of Design. They are known for their geometrical silhouettes combined with modern sportswear aesthetics and expressive colour mixes.
Fore more info on the Design-Duo Fyodor Golan, visit their website.