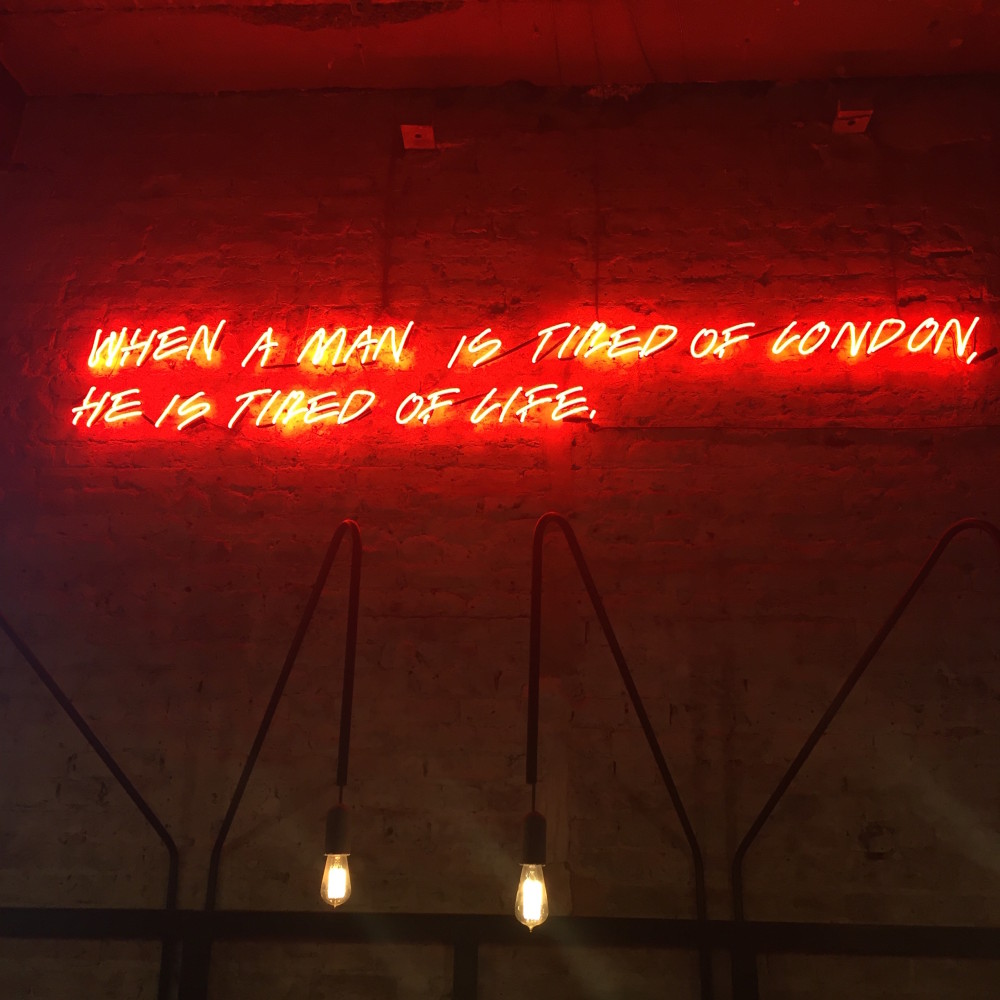 Coffee all day every day? If that is your credo then you have to visit this London Coffee Shop. Life is too short for bad coffee – at least I think so and prefer barista coffee over conventional chains. The flat white at London Grind is just amazing and it comes with coffee art of course. In our case flowers and hearts. So when you are in the London Bridge area you should pay them a visit, since I live in SW3, London Bridge is not around the corner but I was there  because I met Valentina to see the view from the Sky Garden which I will show you soon.
London Grind is all about great coffee, independent creative people and art like the lighted sign on the wall "when a man is tired of London, he is tired of life" which can't be more true.  I totally agree and take a big zip on my flat white.
The Grind Group has several other outlets all over London which are named after the neighbourhood that they are in. For example Soho Grind which is the closest to me and there is Holborn Grind, Shoreditch Grind and Stratford Grind.
---
LONDON GRIND
2 London Bridge
SE1 9RA Southwark
London
---